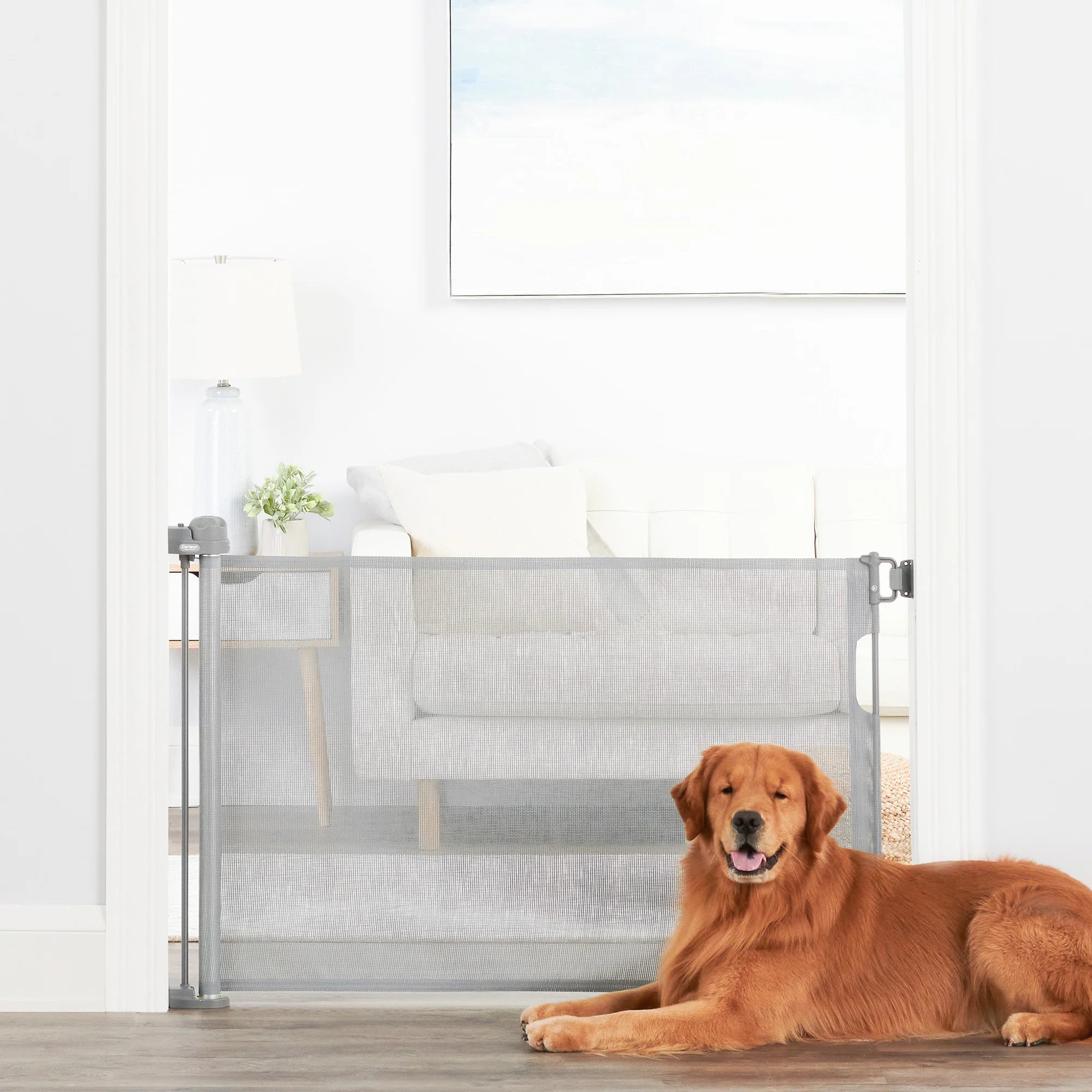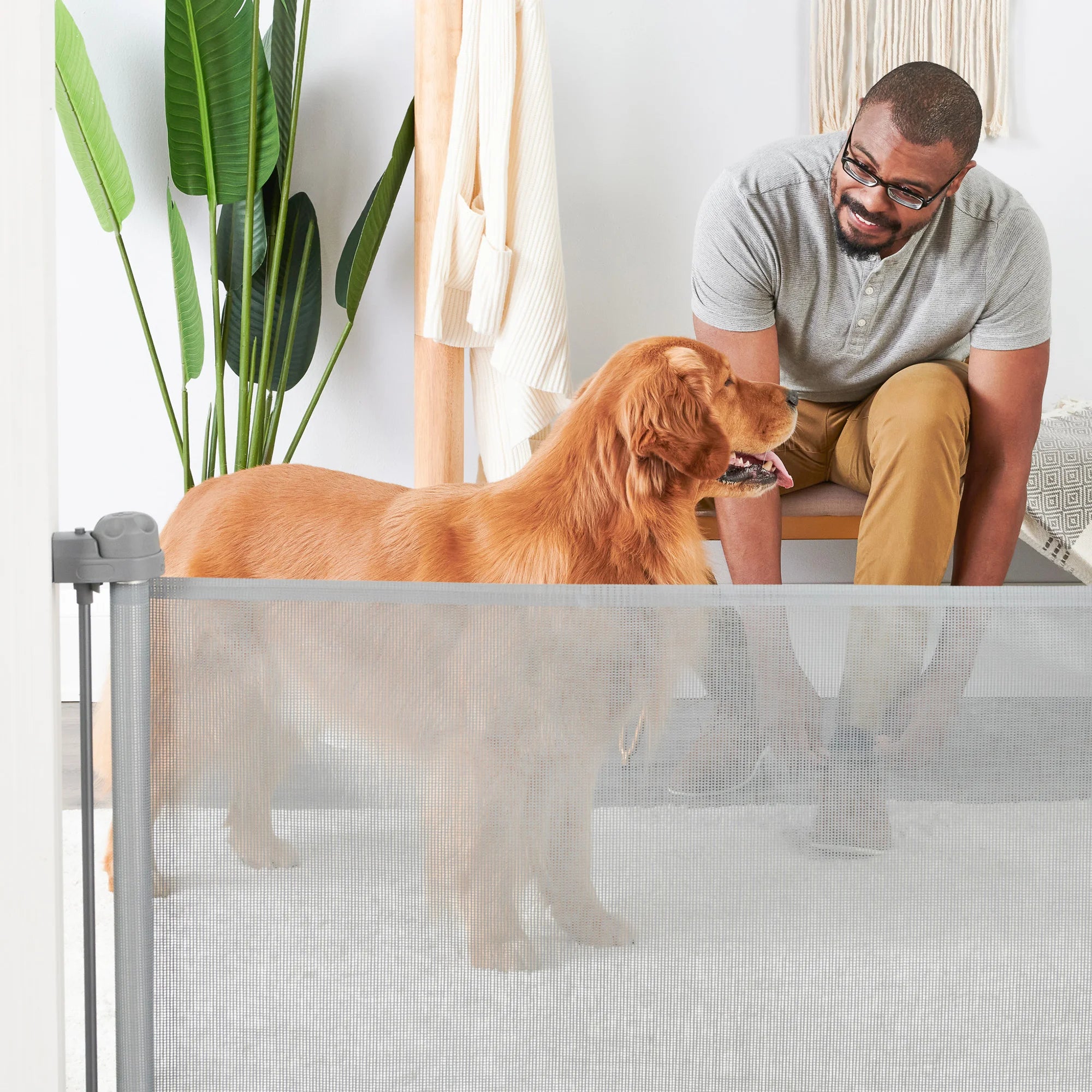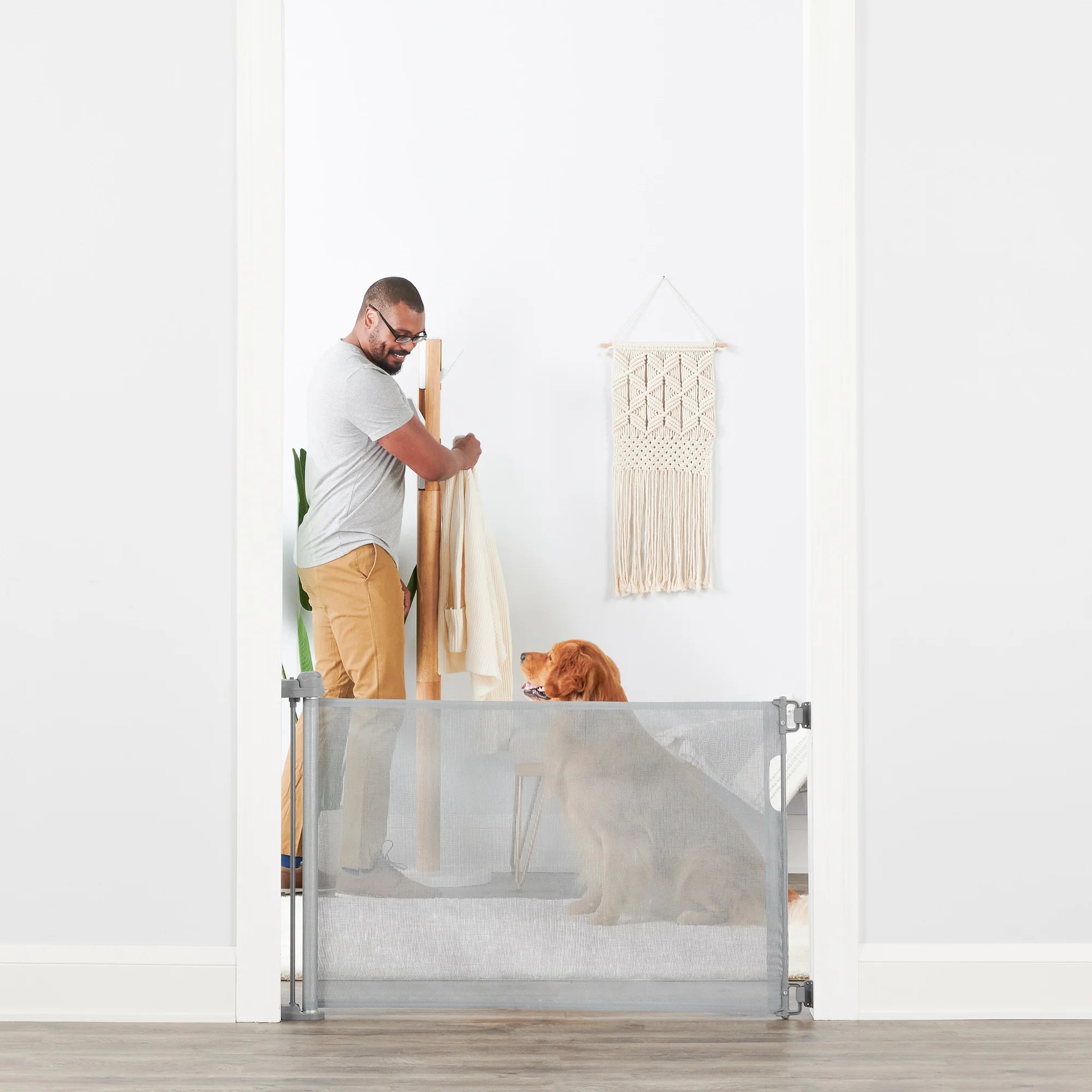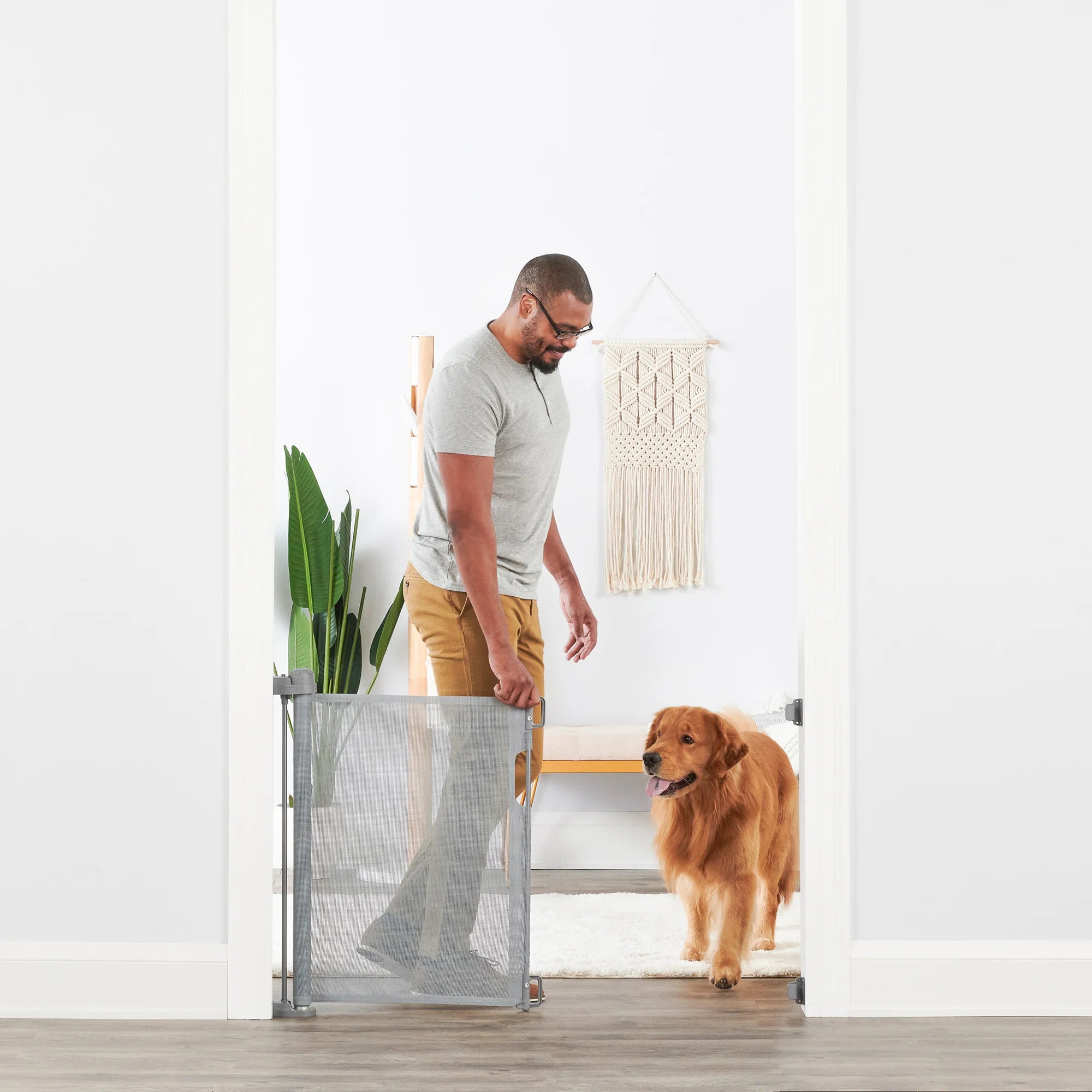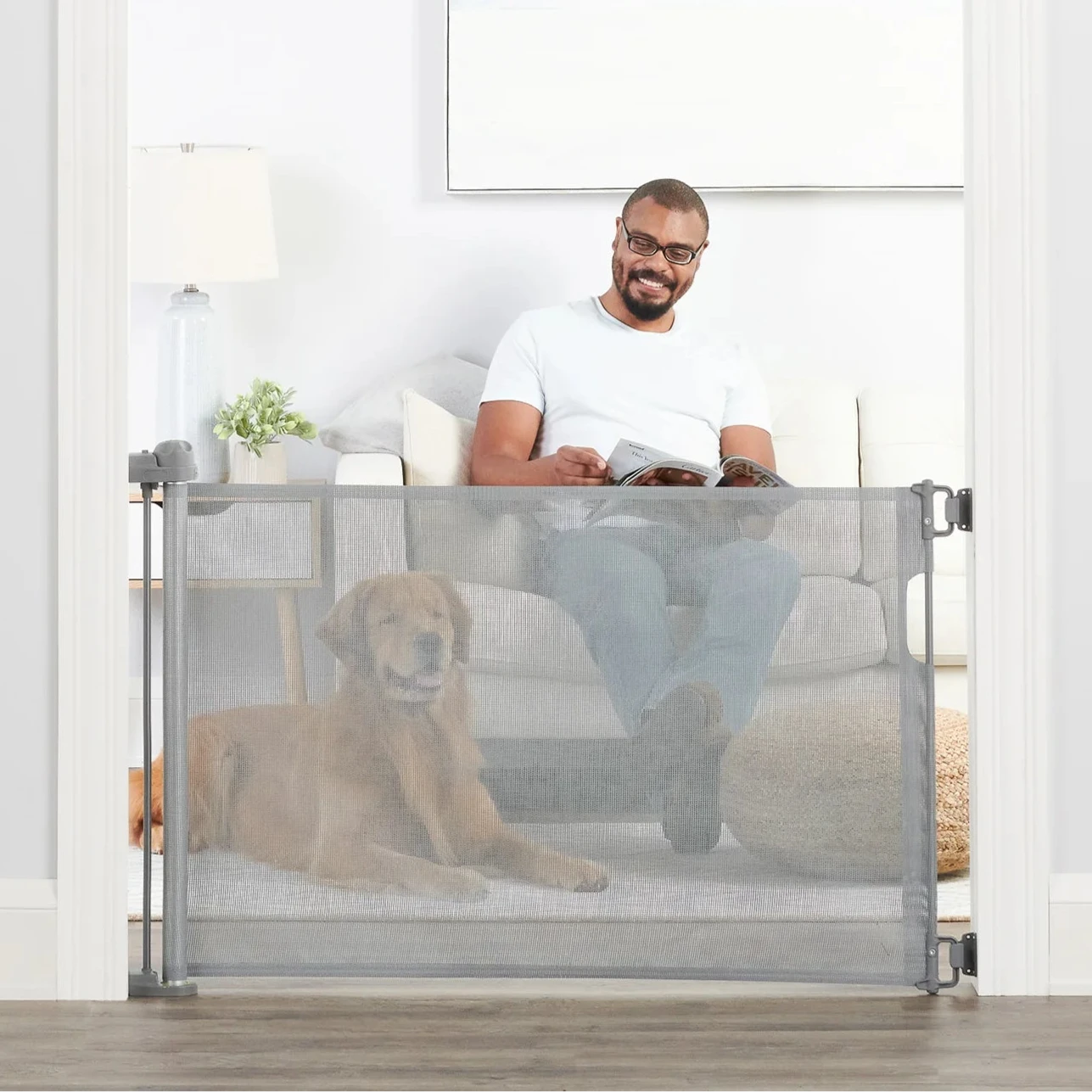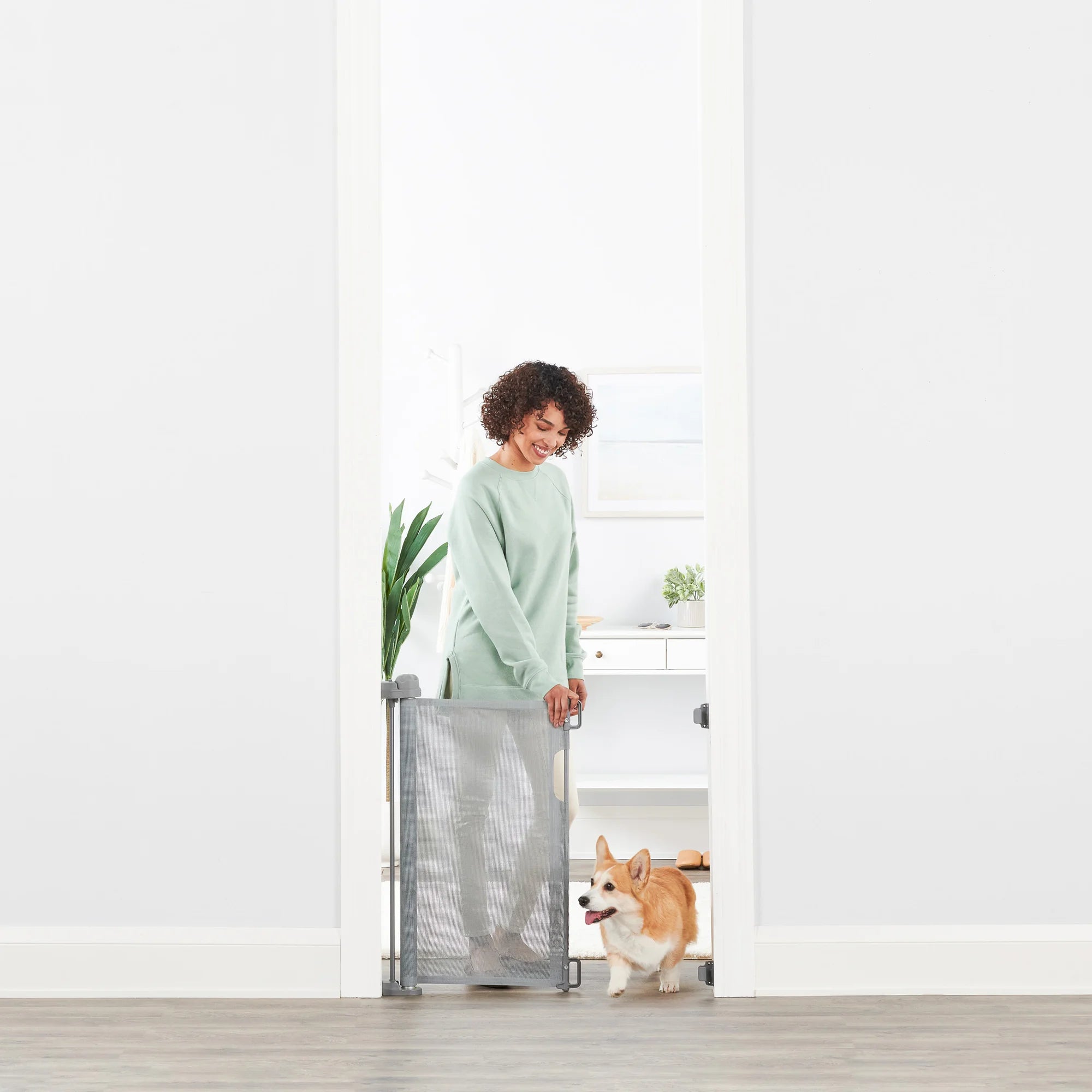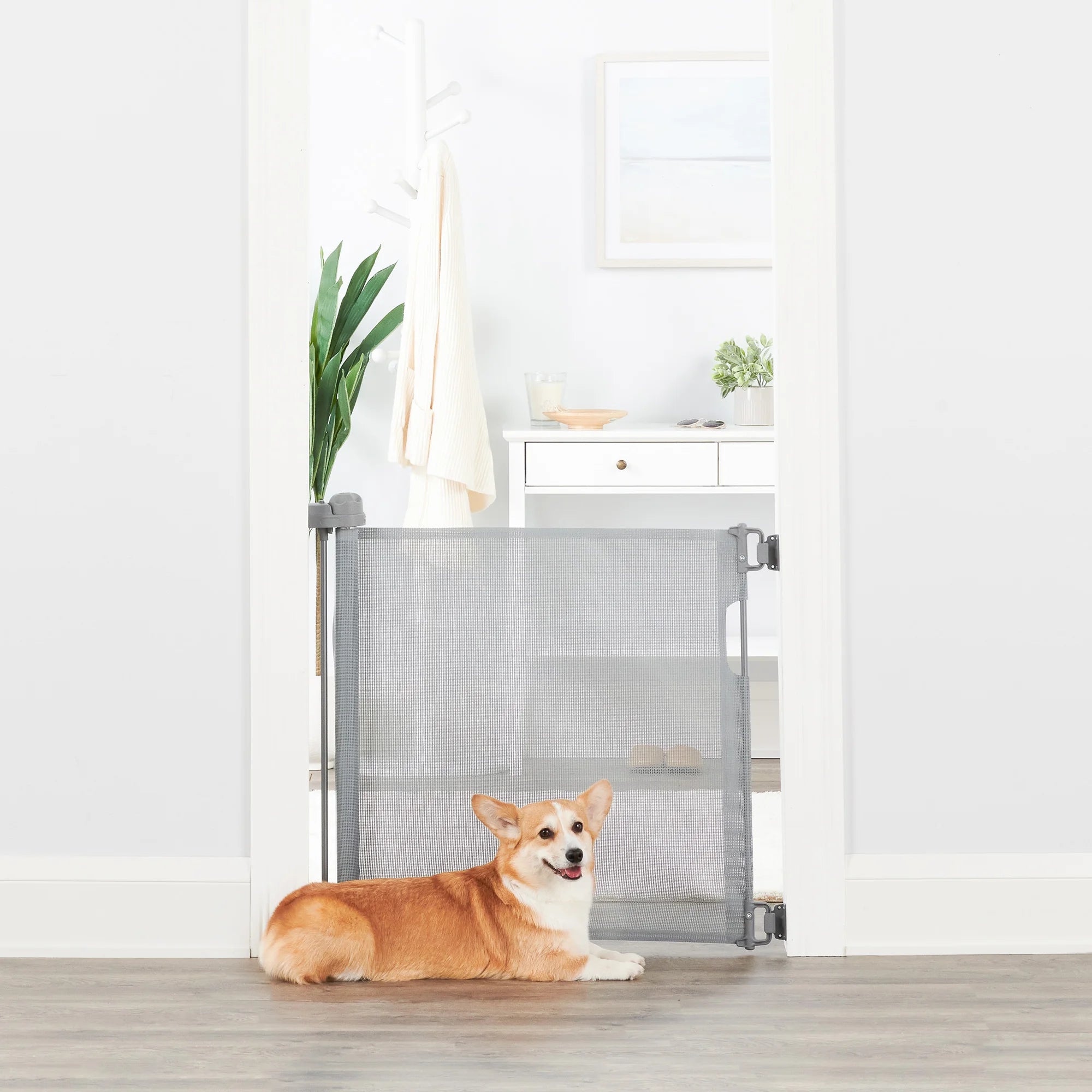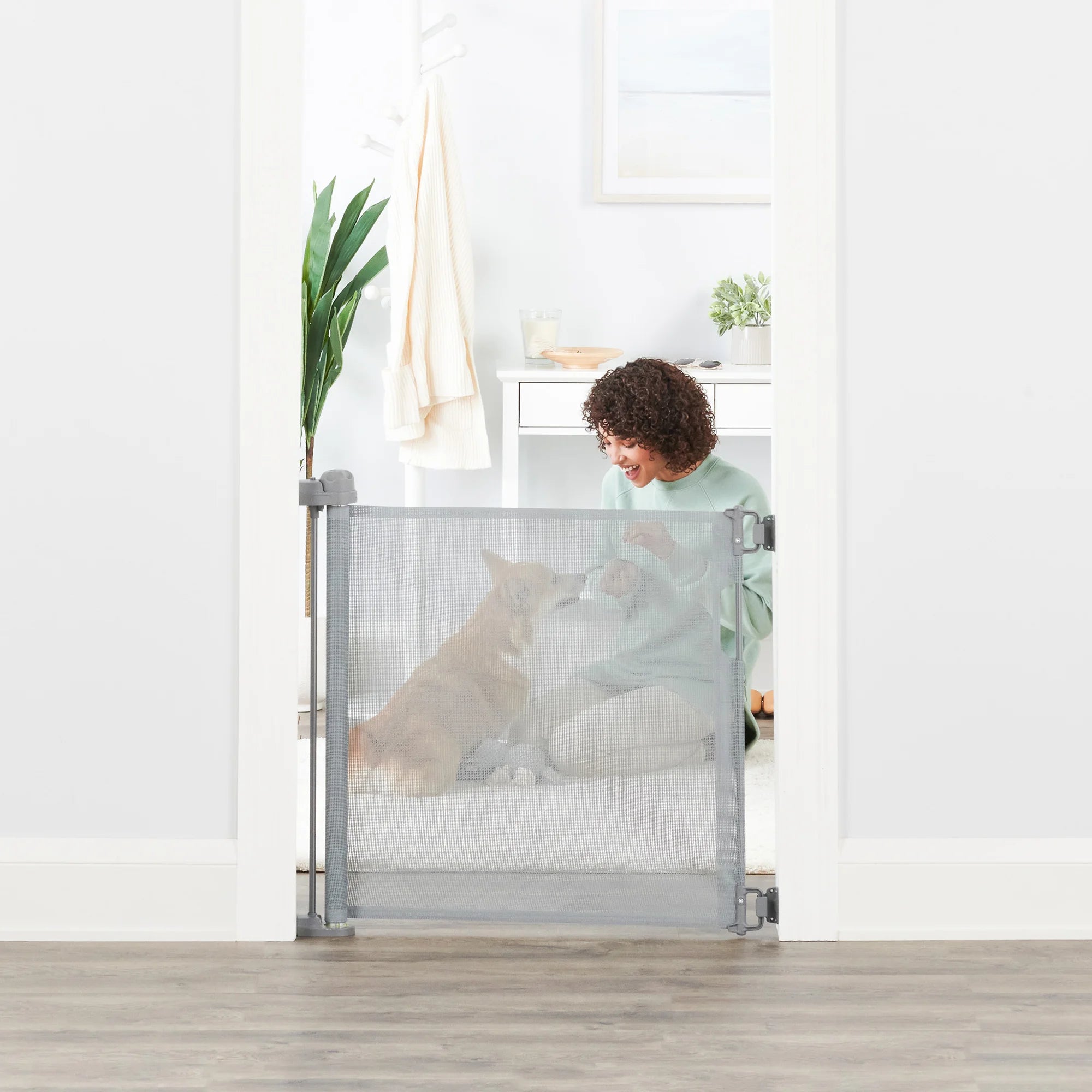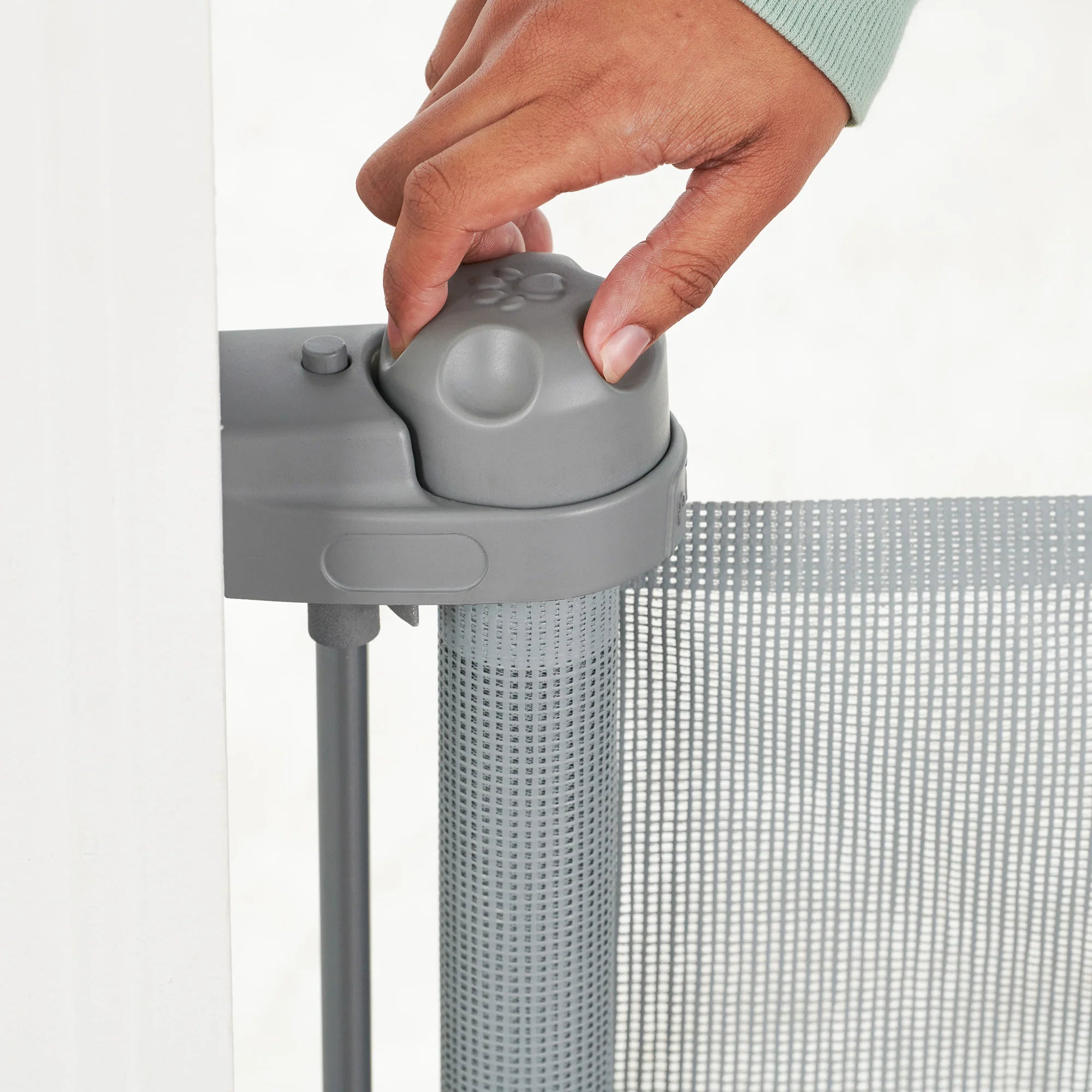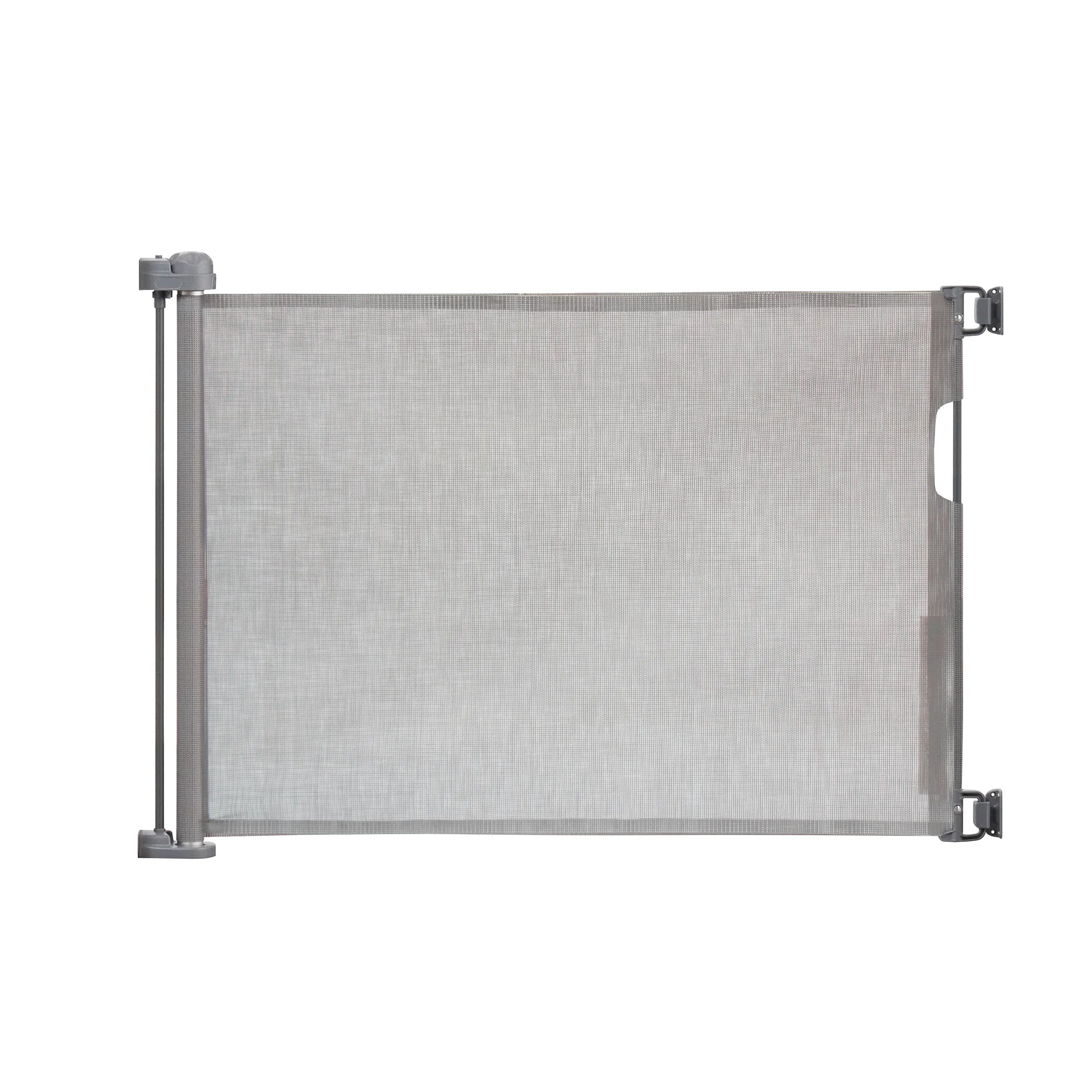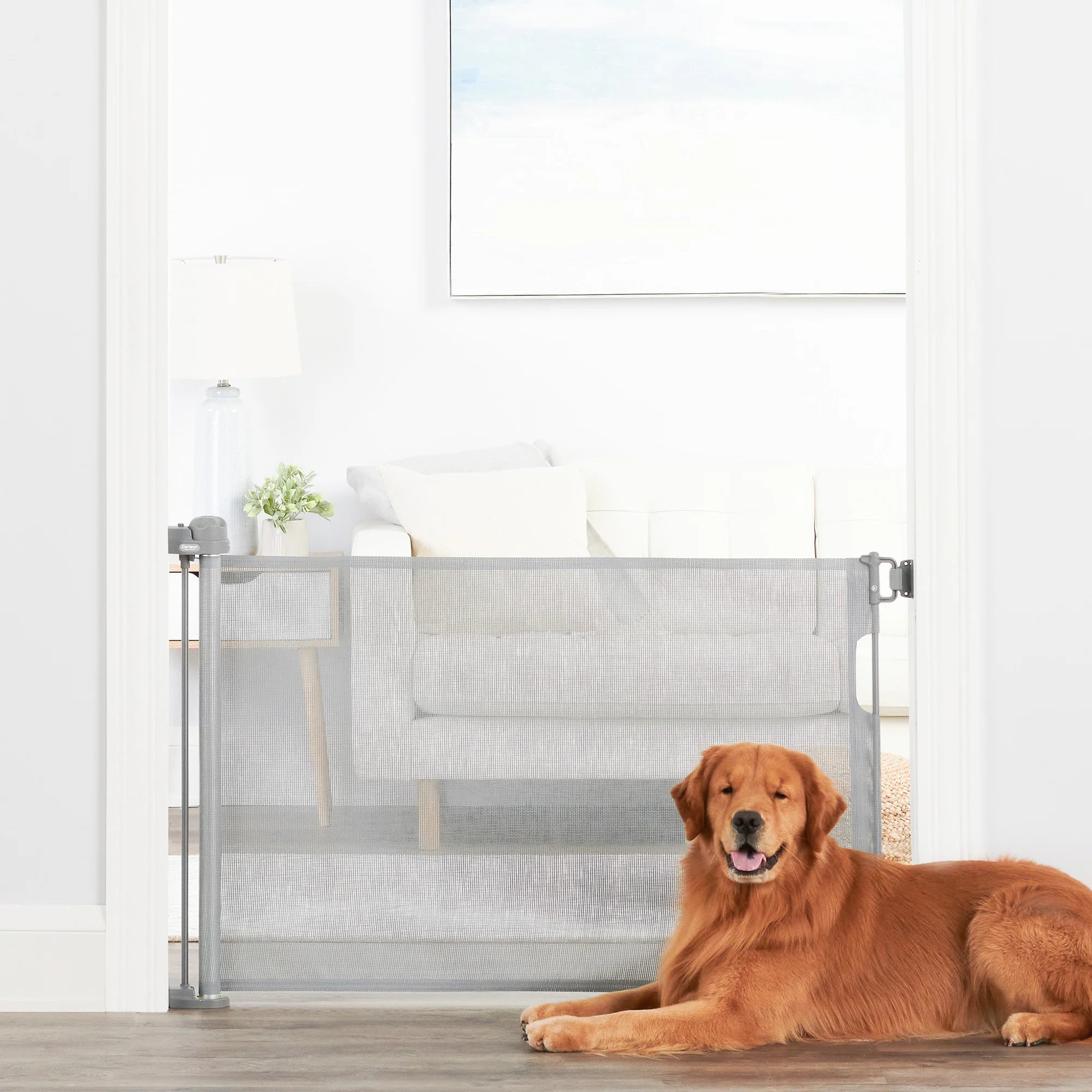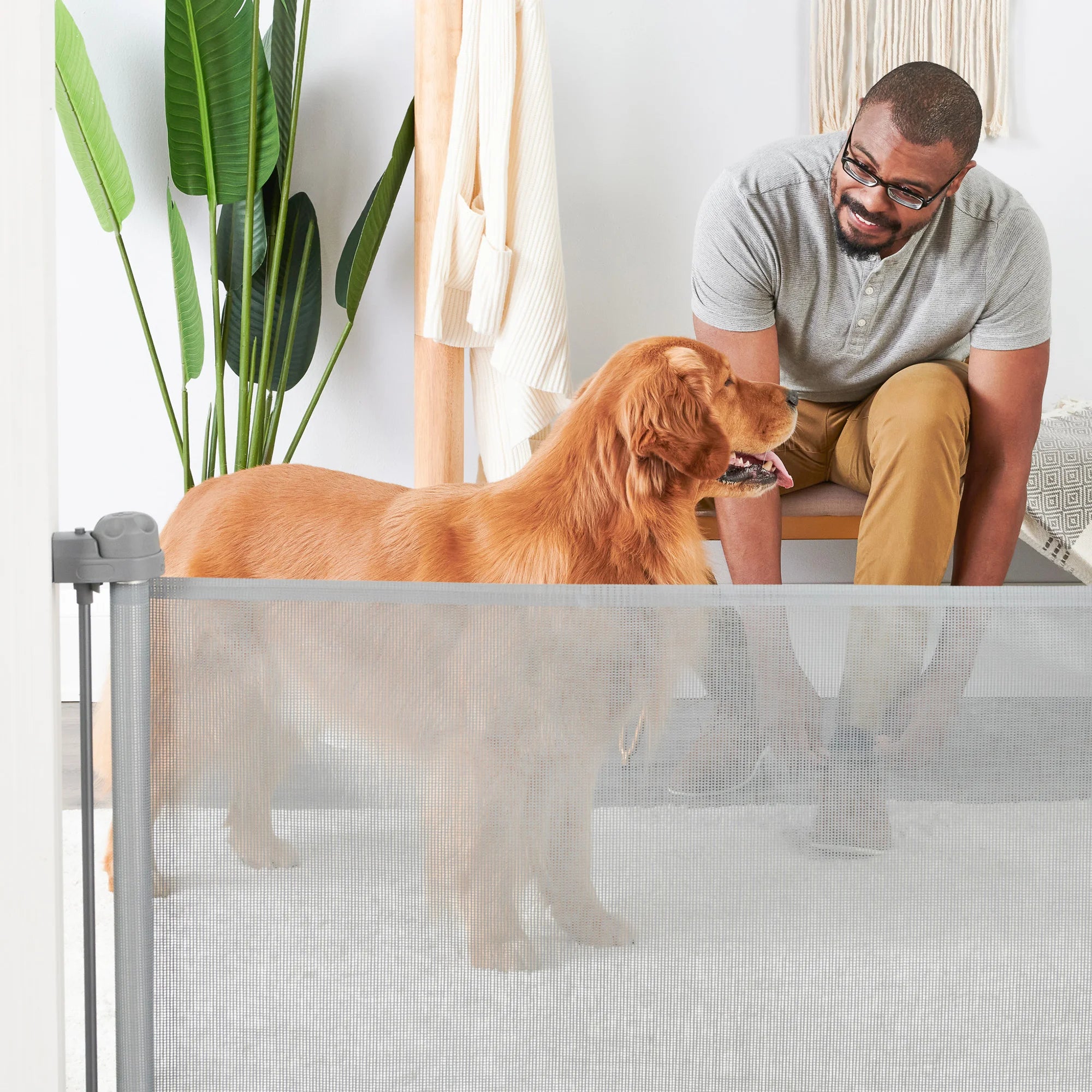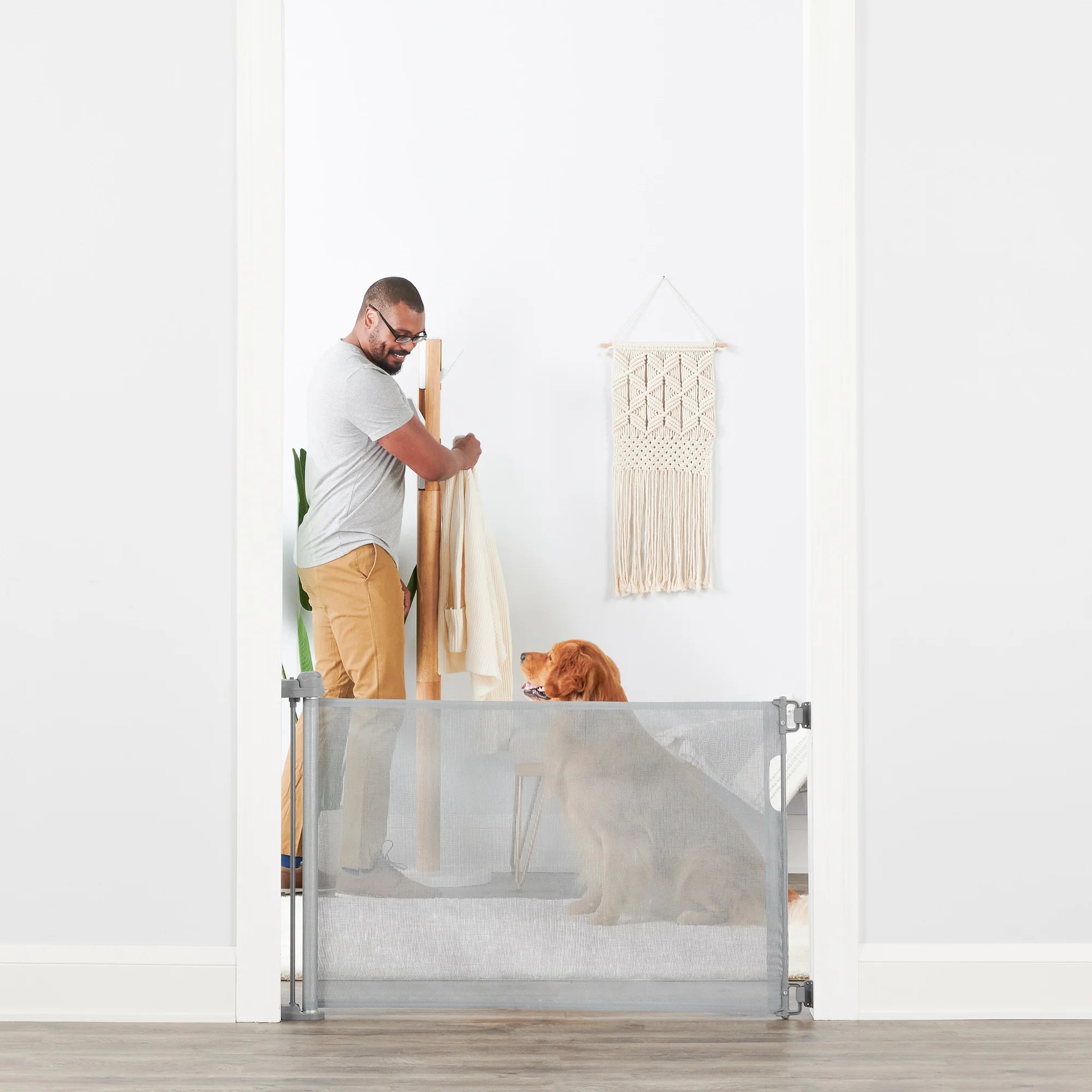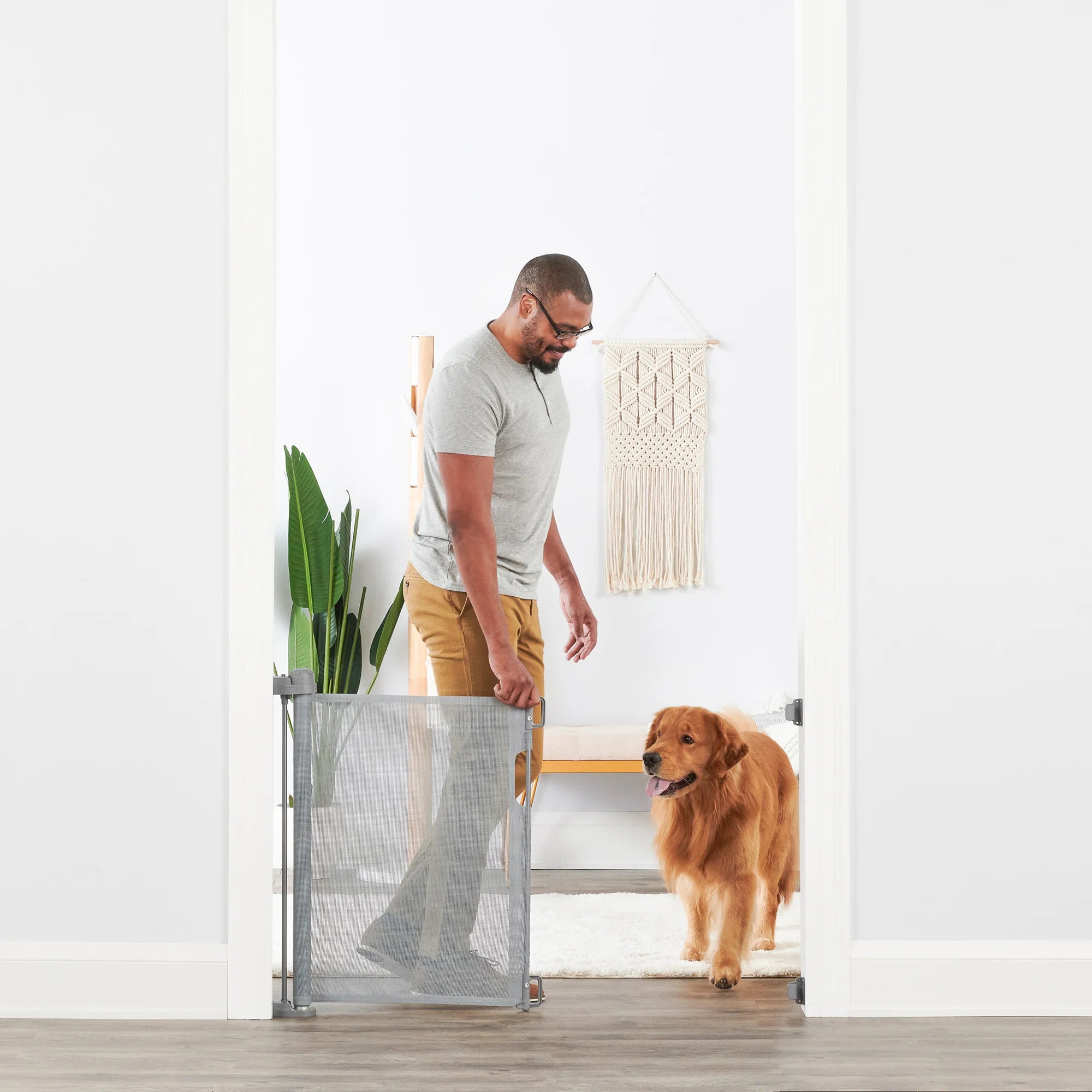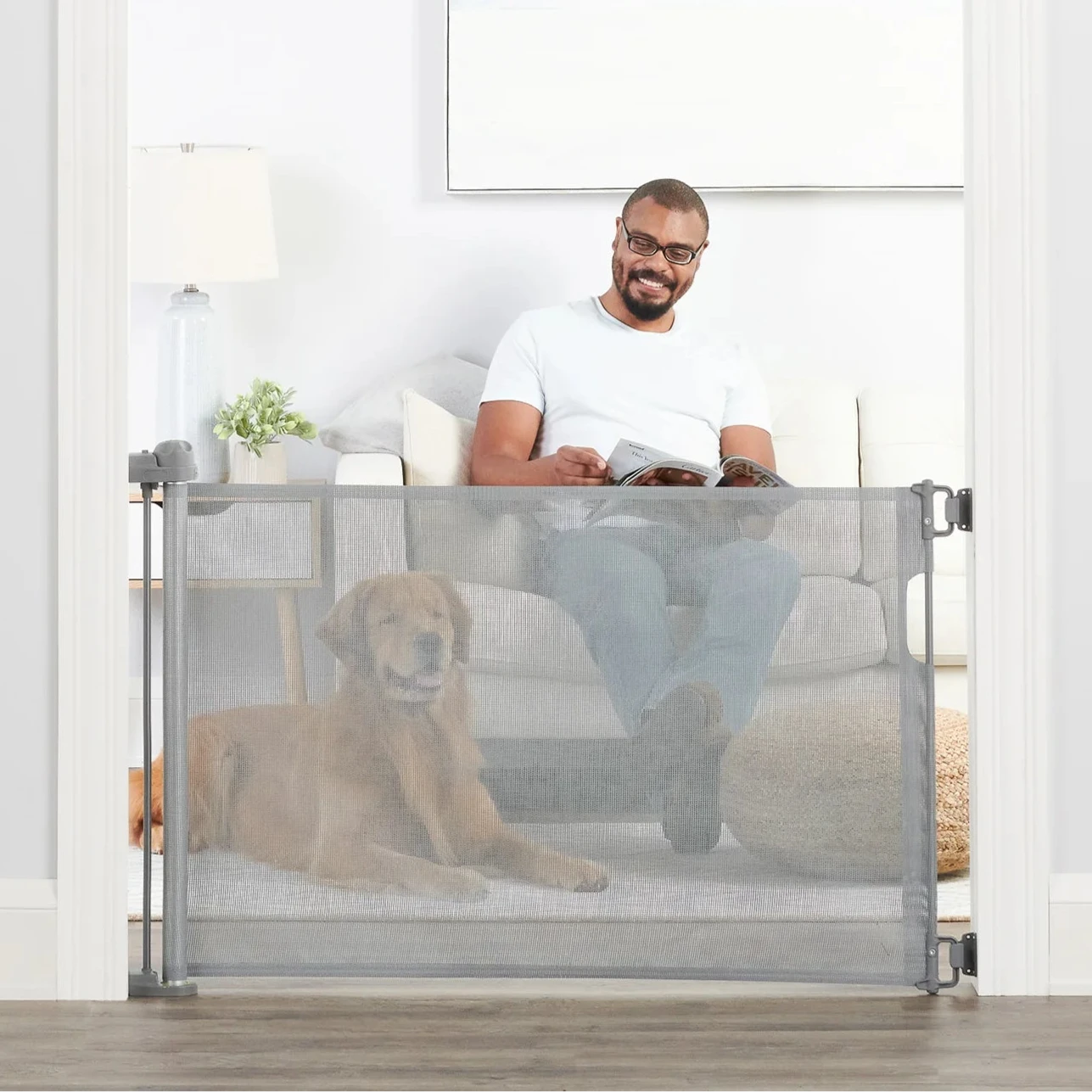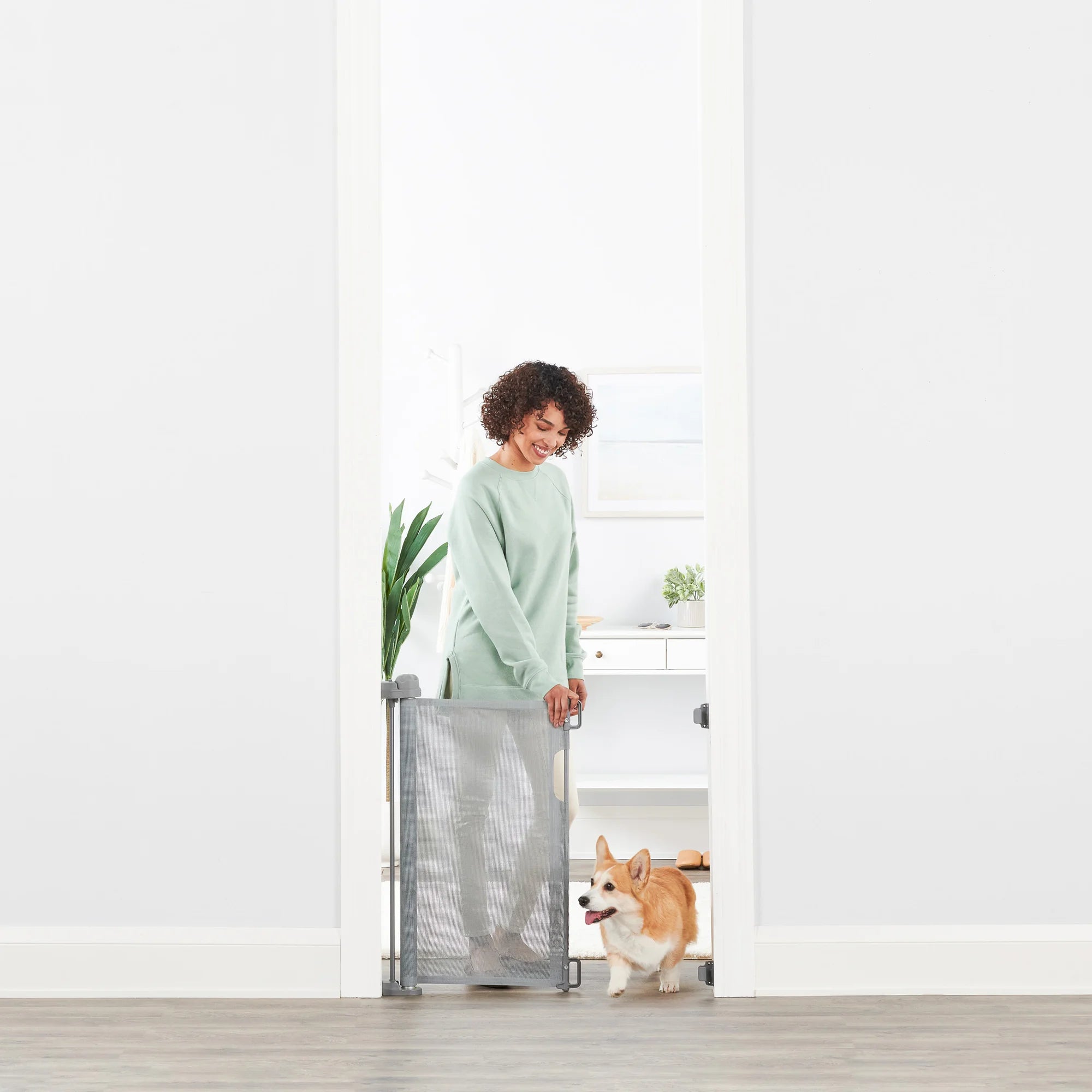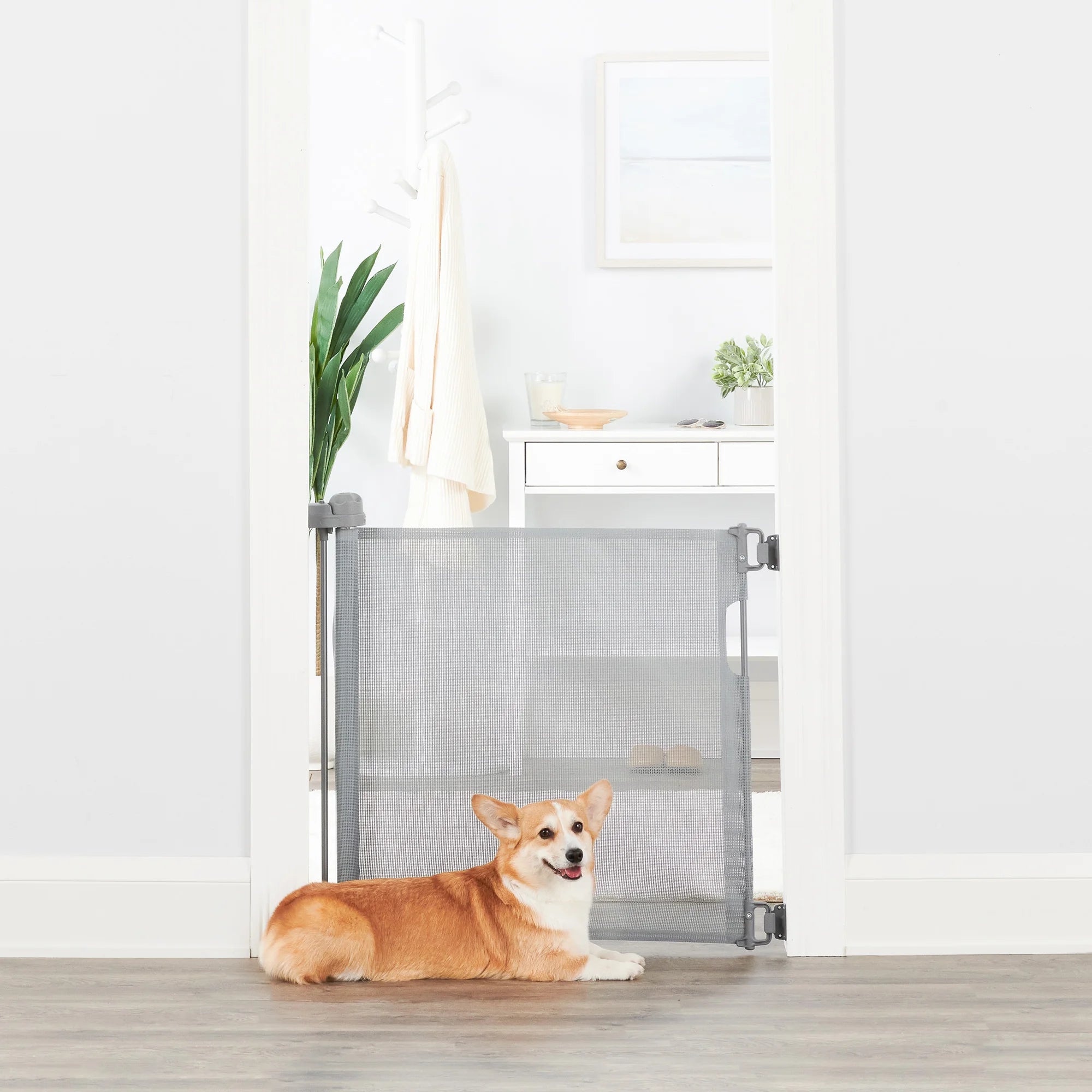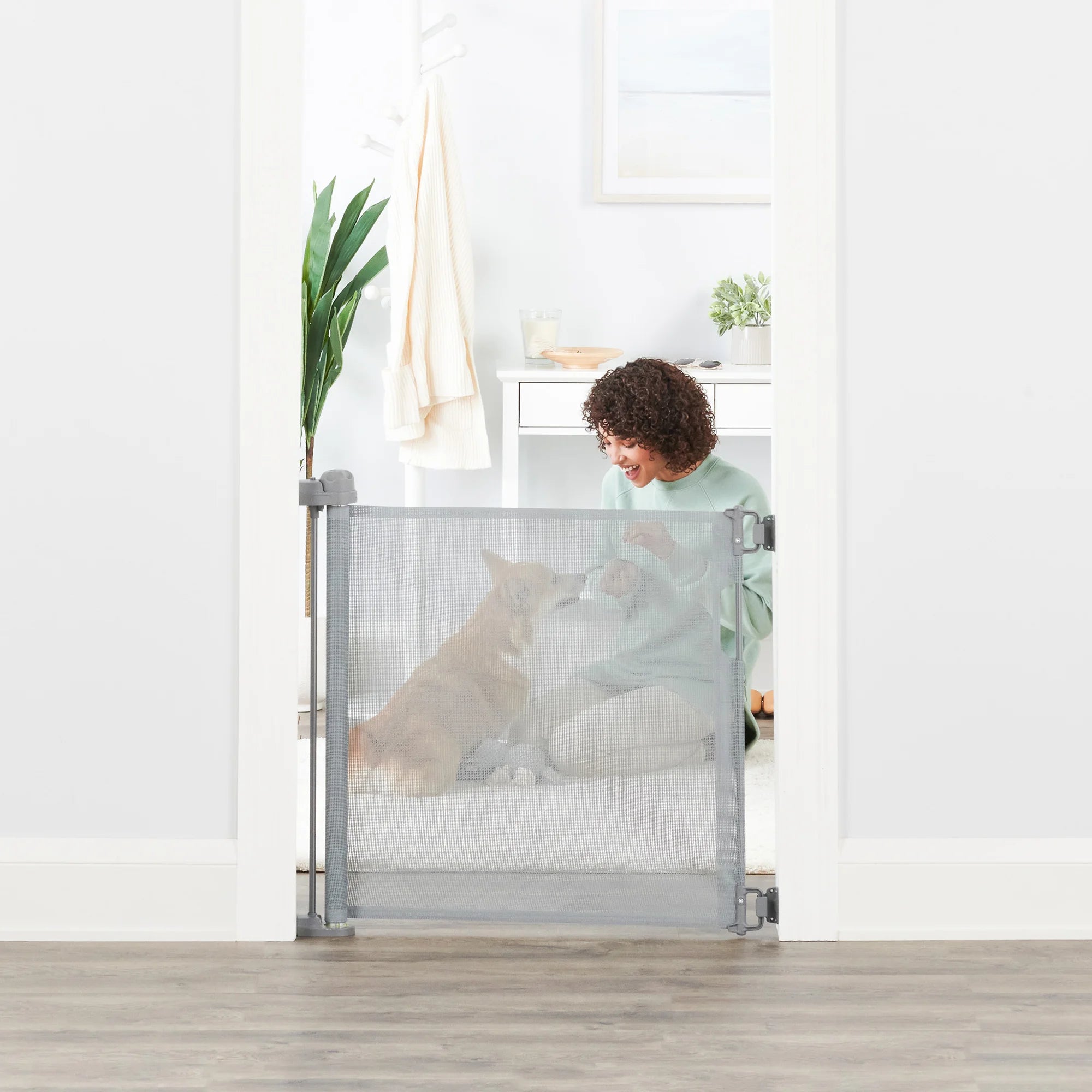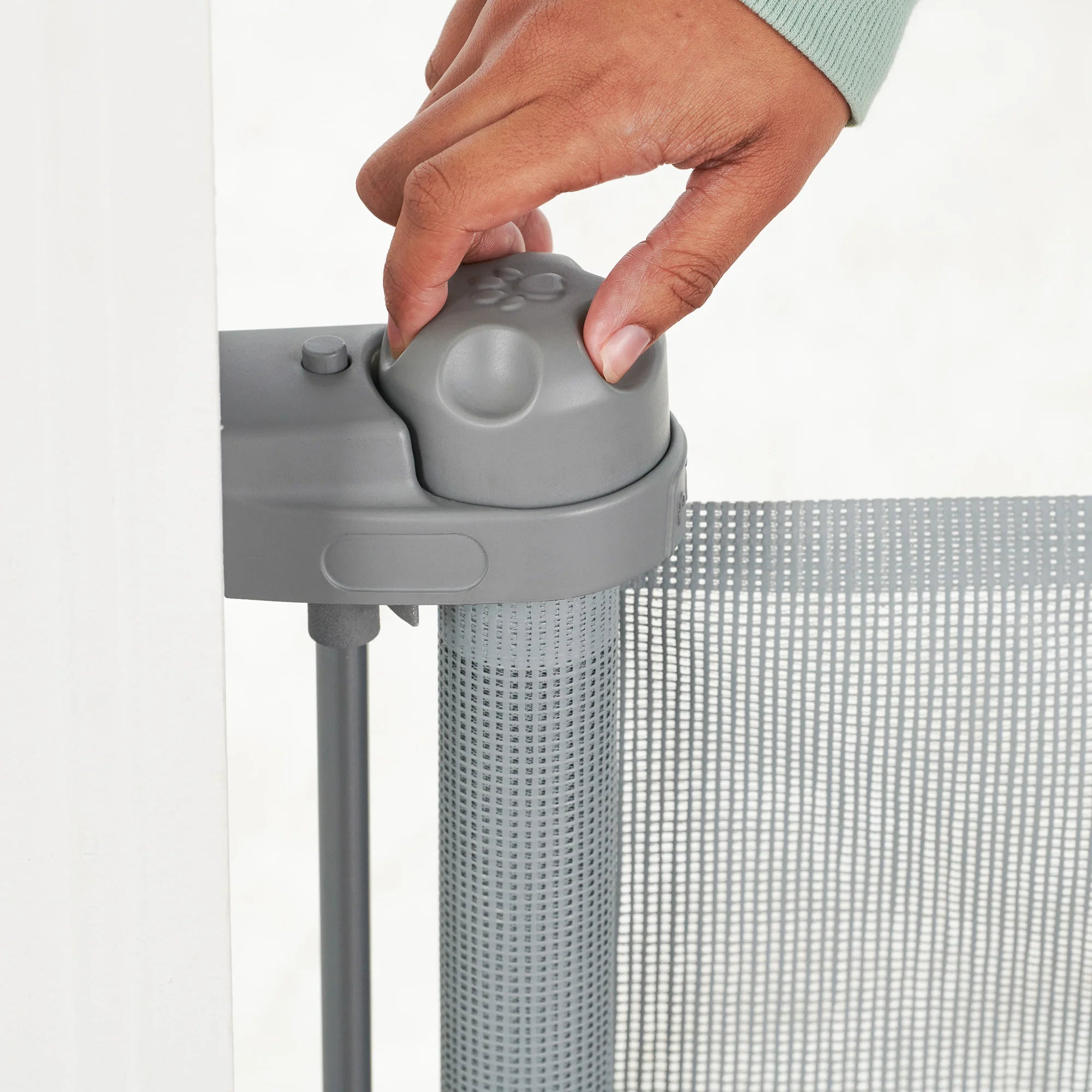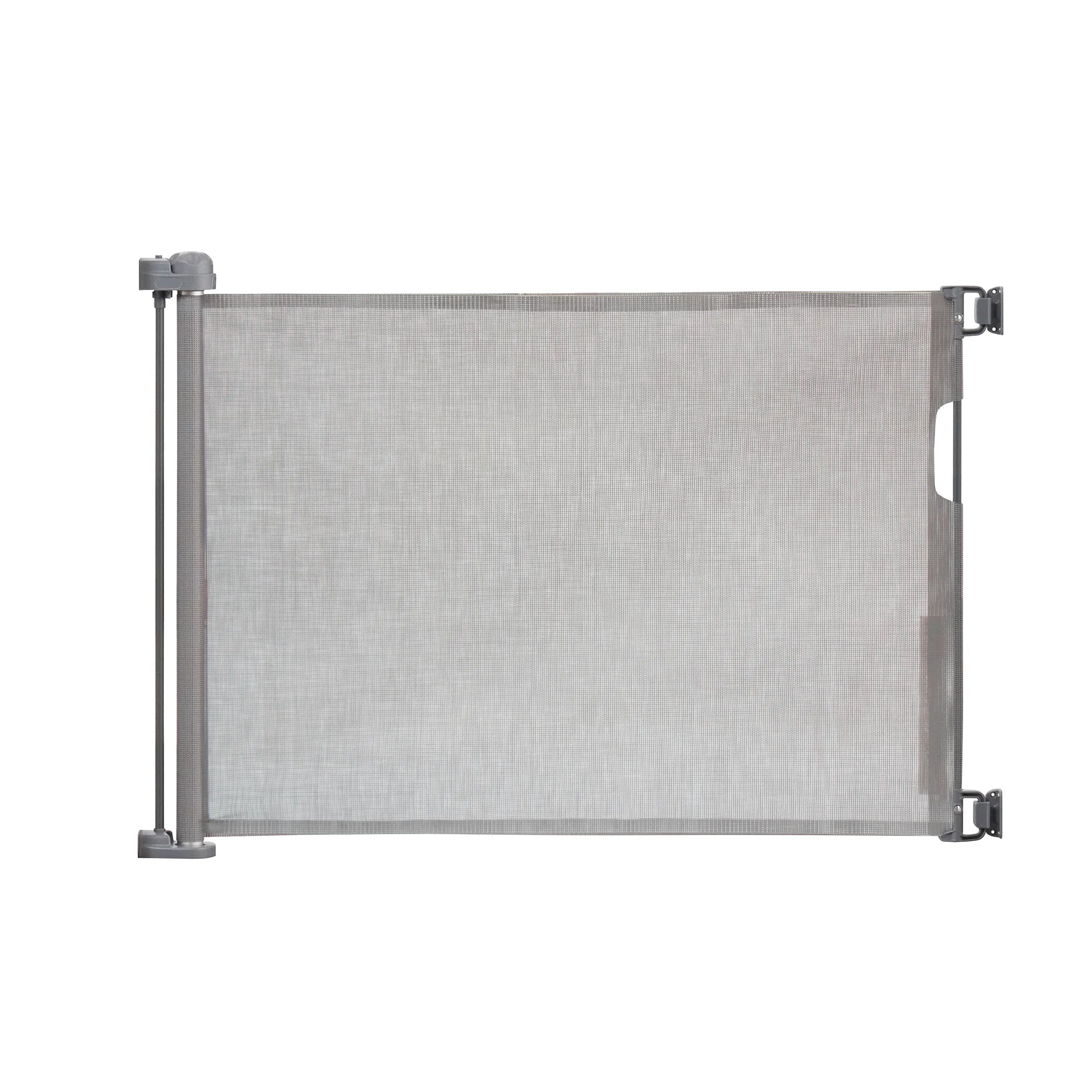 Retractable Pet Gate
The Carlson Retractable Pet Gate is a simple and effective way to protect your pet and home. Made of high-quality mesh, the retractable pet gate slides to fit openings up to 50" and stands 30" tall.
The hardware mount retractable gate can be installed within an opening or on the outside of the opening. Once installed, pull the mesh barrier to the other side of your opening and hook into the mounting hardware.
Use the easy turn-to-cap to lock the gate in place. An indicator window easily allows you to see whether your gate is locked or unlocked.
Note: This gate does not have extensions.
Shop your favorite retailer below:
Product Information
Product Details
Color: Gray
Expands to fit openings up to 50"
Stands 30" tall
Easy set up with wall mount papers and all hardware
Lock/Unlock indicator window
Sturdy, plastic mounting system and PVC mesh barrier wall
Model: #0850G
What's Included in the Box
Instruction Manual
Retractable Gate (1)
Upper Gate Mount (1)
Lower Gate Mount (1)
Handle Mounts (2)
1" Screws + Plastic Wall Anchors (10)
2" Screws + Plastic Wall Anchors (10)
Wall Spacers (6)
Paper Wall Mounting Template A (1)
Paper Wall Mounting Template B (1)
The Carlson Retractable Safety Gate is backed by a manufacturer's limited 90-day warranty. This safety gate has been certified by the American Society for Testing and Materials (ASTM).
Sleek, Functional, Soft
The Retractable Pet Gate is both sleek and built with functionality in mind. Its out-of-the-way design allows the gate to be used and retracted as needed. The mesh barrier provides a sleek and clean look to the gate, while also guaranteeing your pet's safety.
Safe, Sturdy, Reliable
Standing at 30" tall and up to 50" wide, the Retractable Pet Gate is not only safe, but it is also sturdy and reliable. The hardware mount that is used to attach the gate to the wall or doorway trim guarantees that your pet will stay contained and safe as needed.
Whether you have friends coming over and need to quickly contain your pet, or your family just left from a get together and it's time to let your pet run around, the Retractable Pet Gate was designed with your pet's safety in mind.