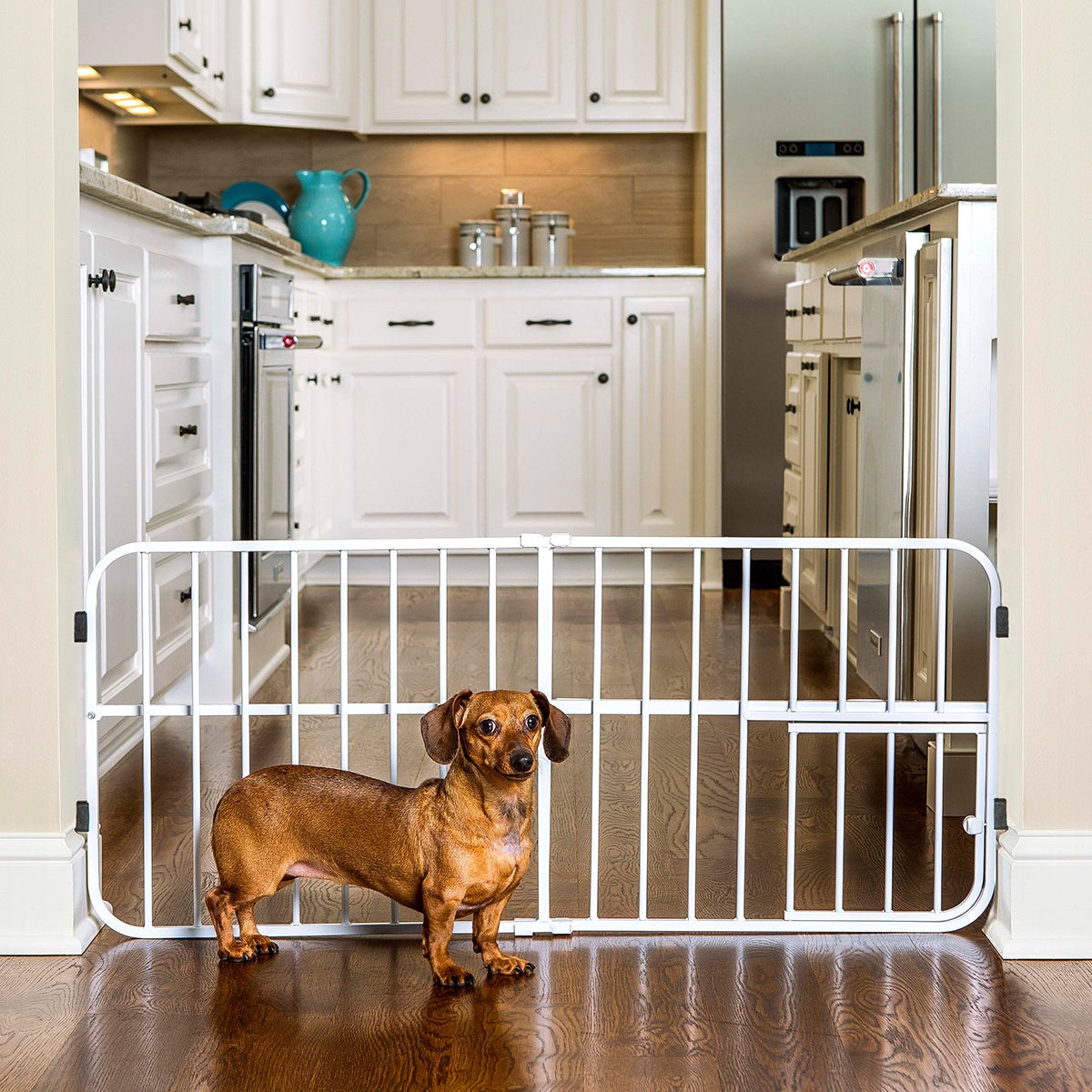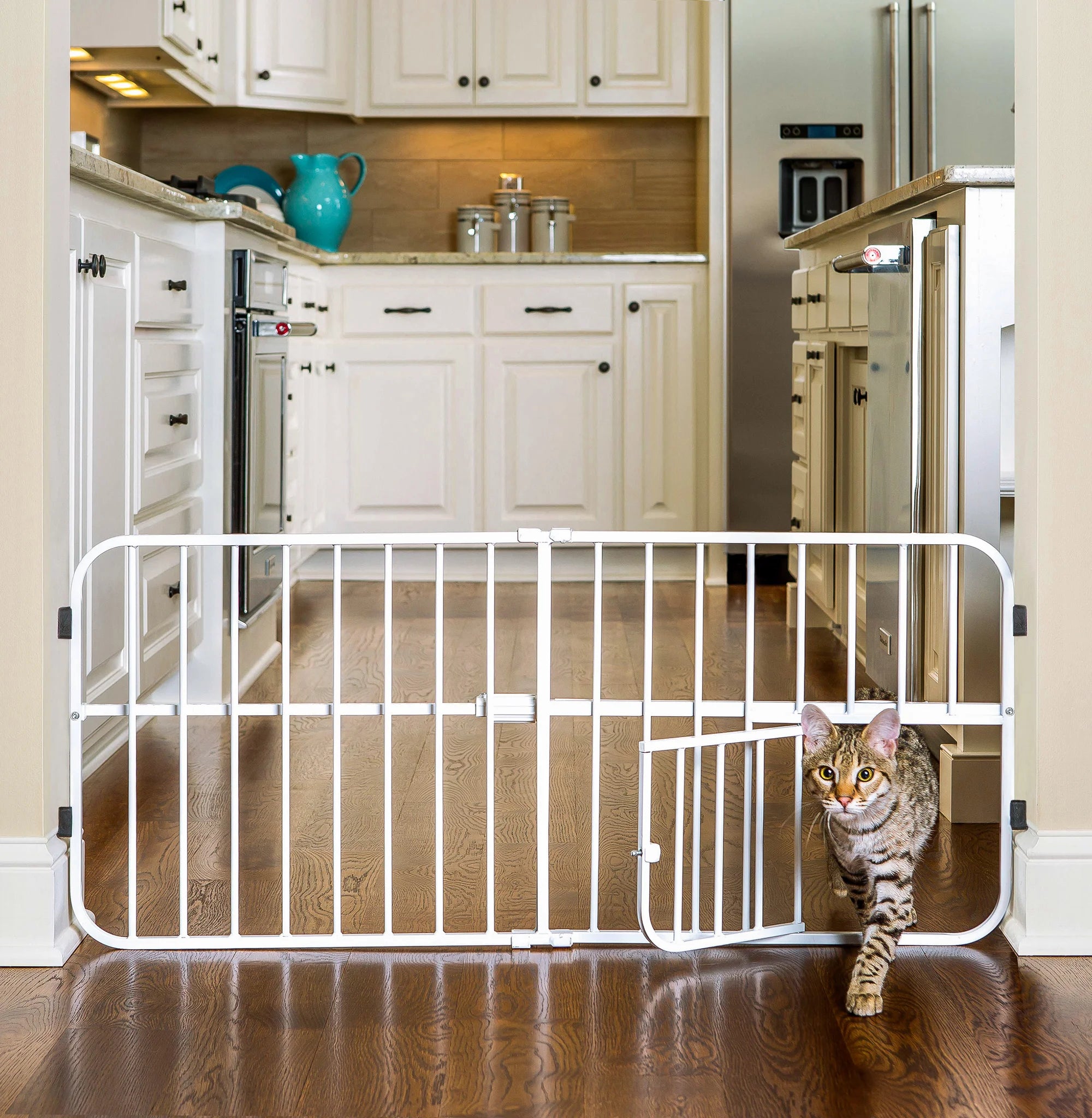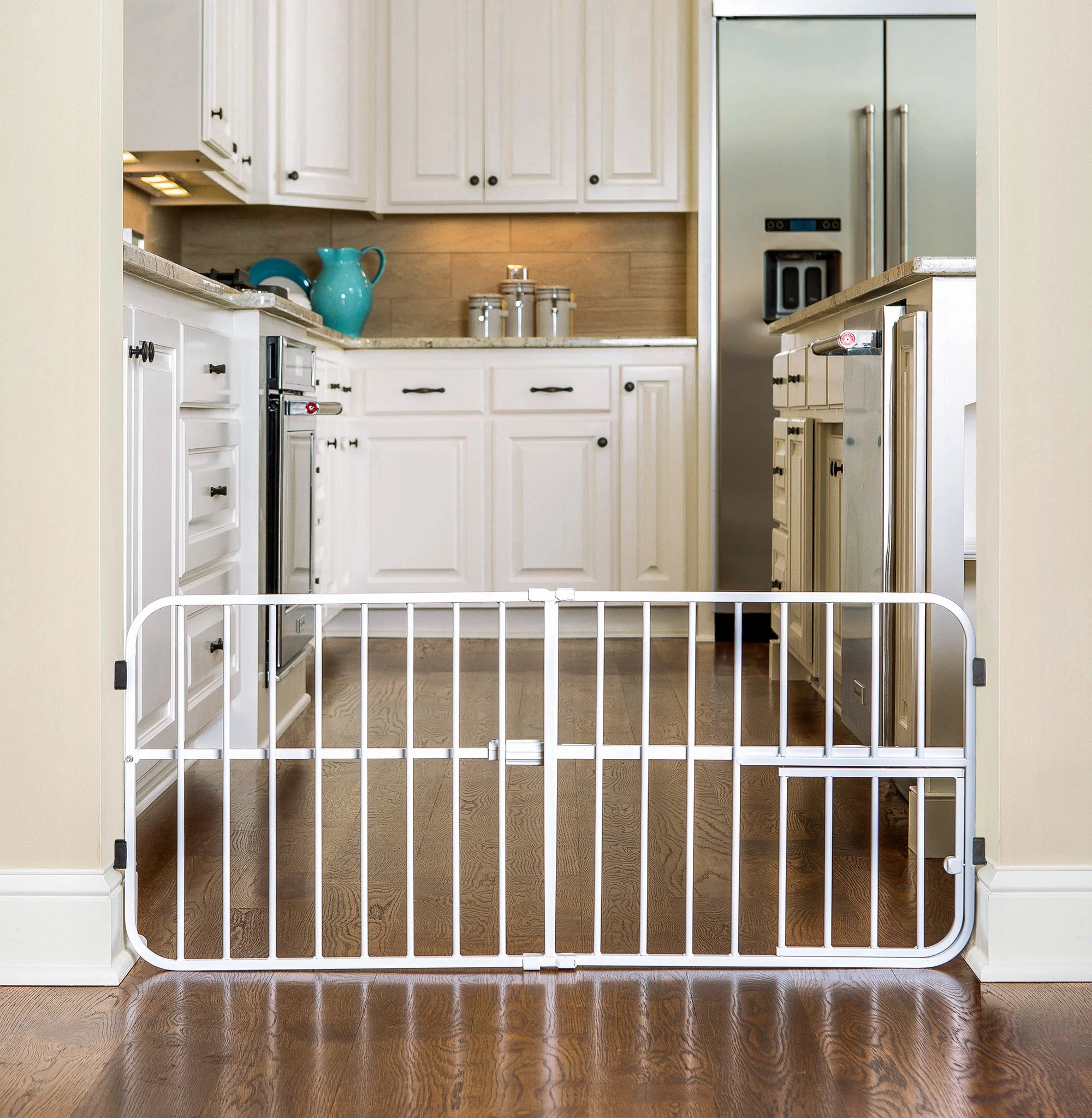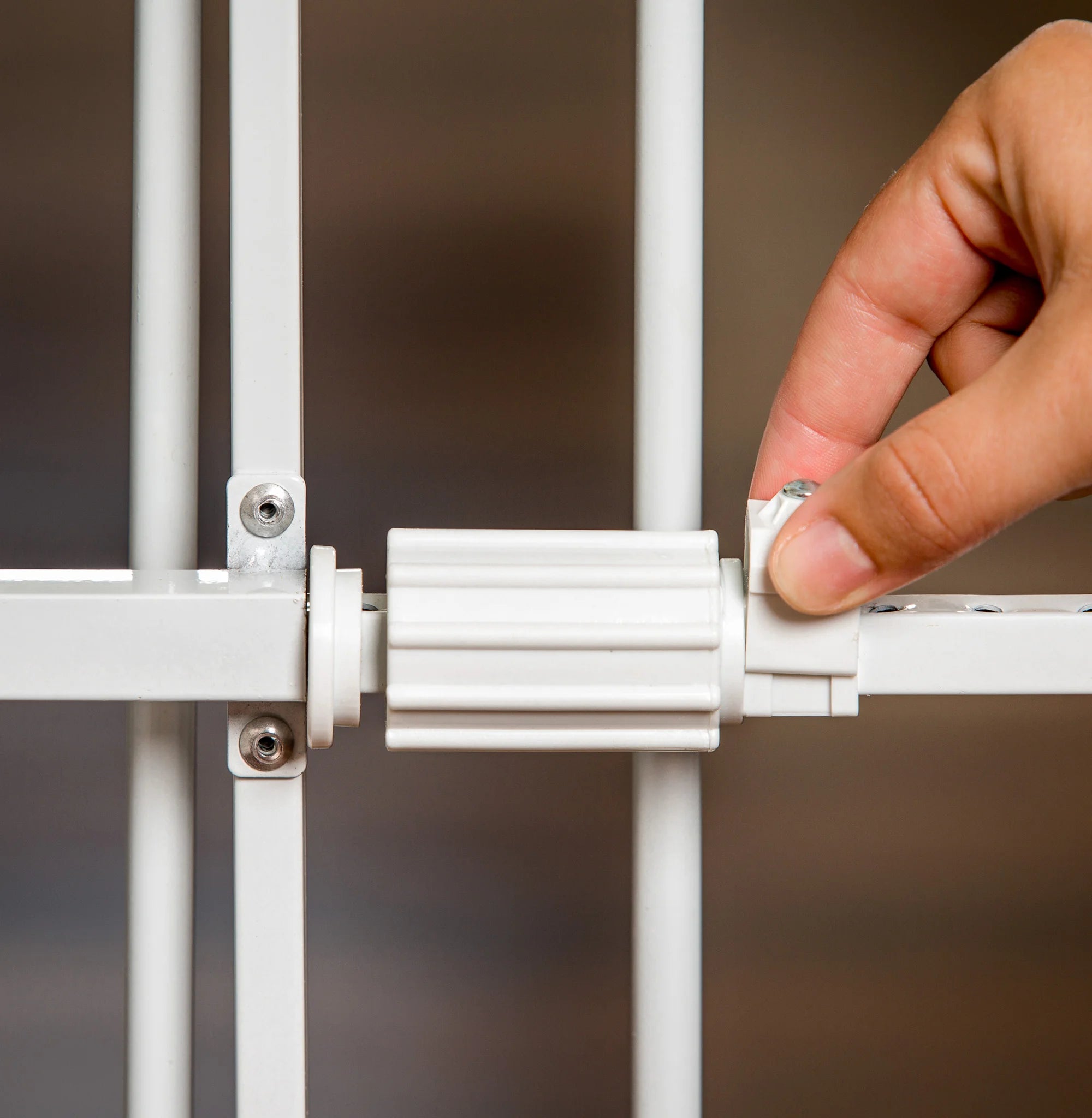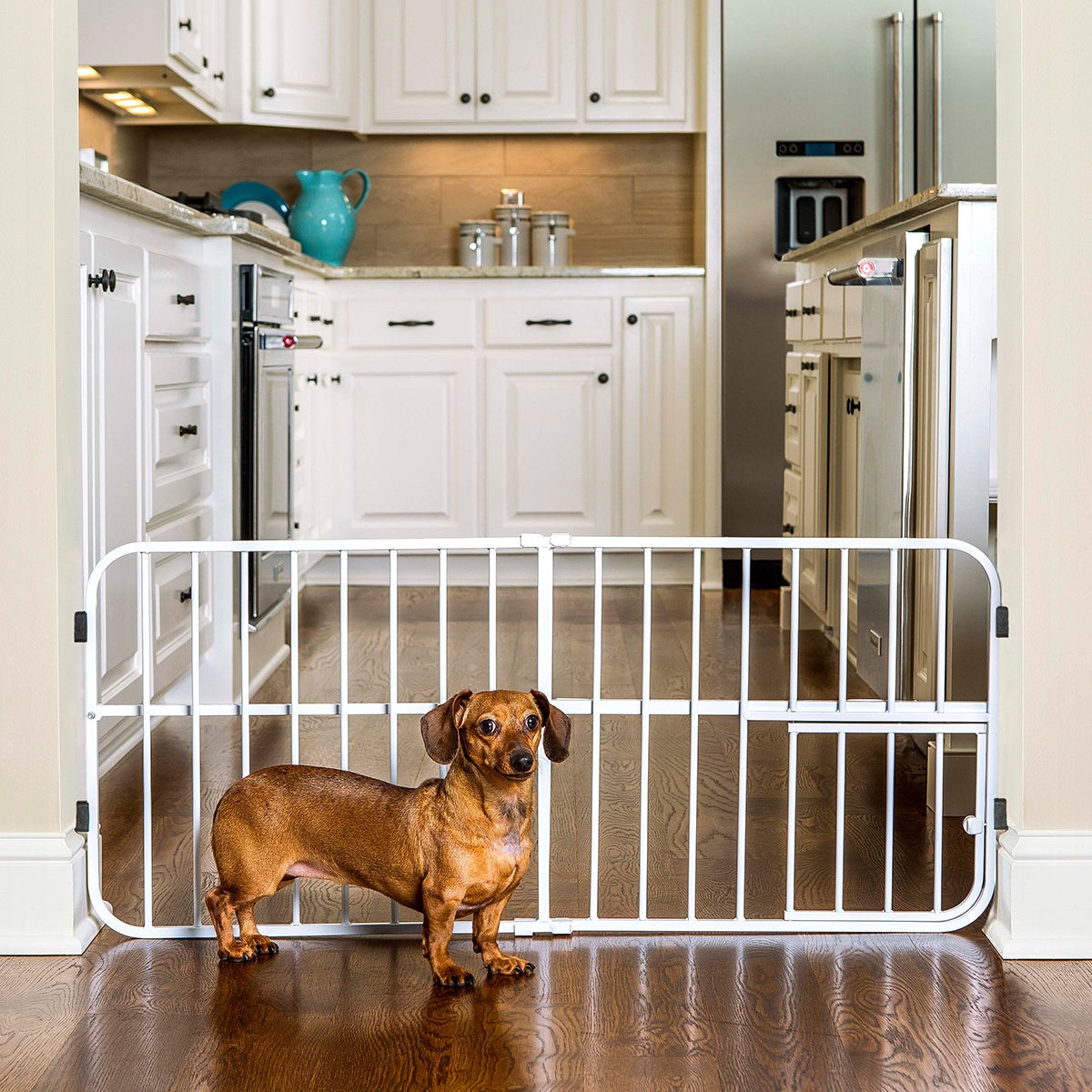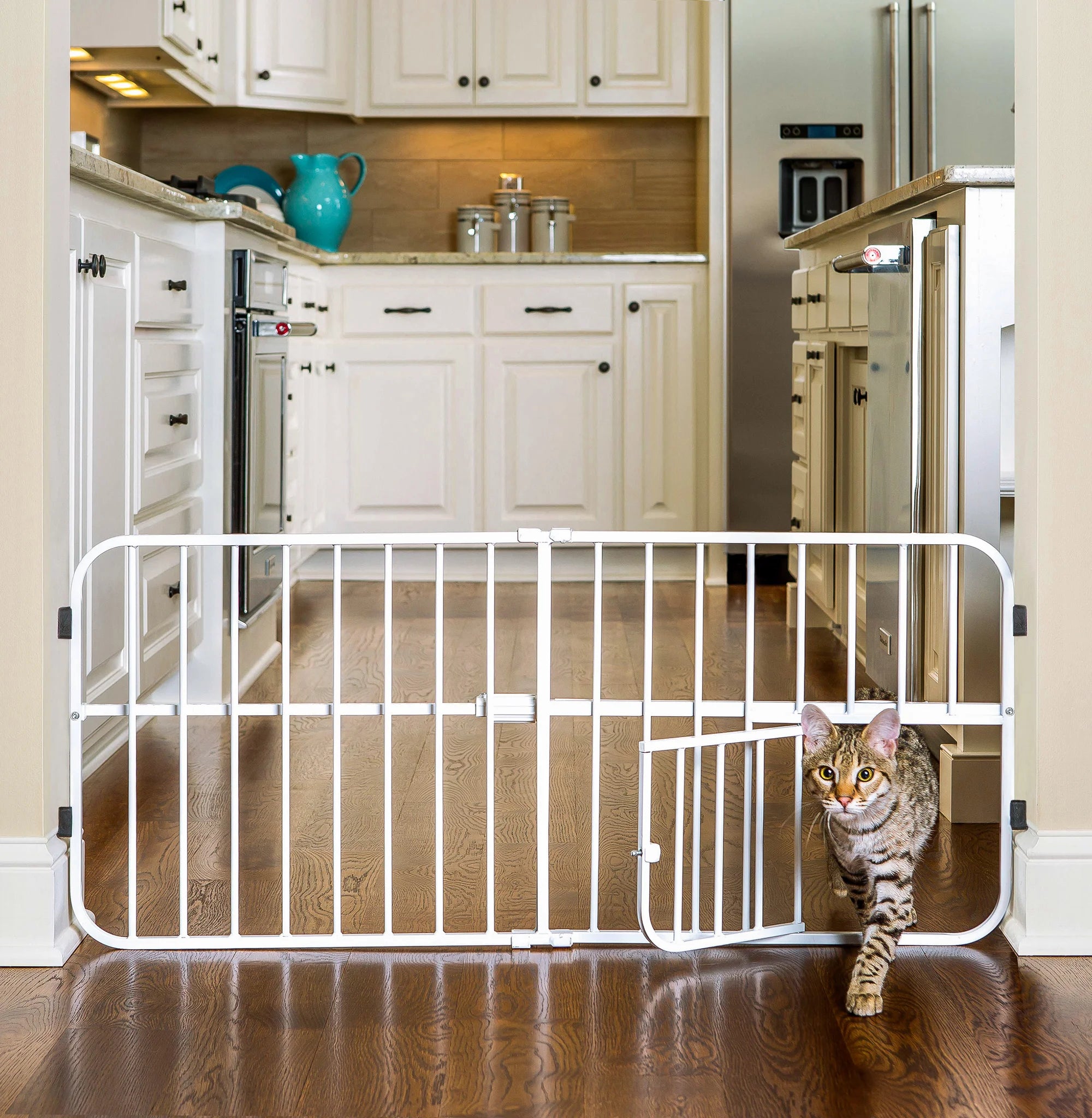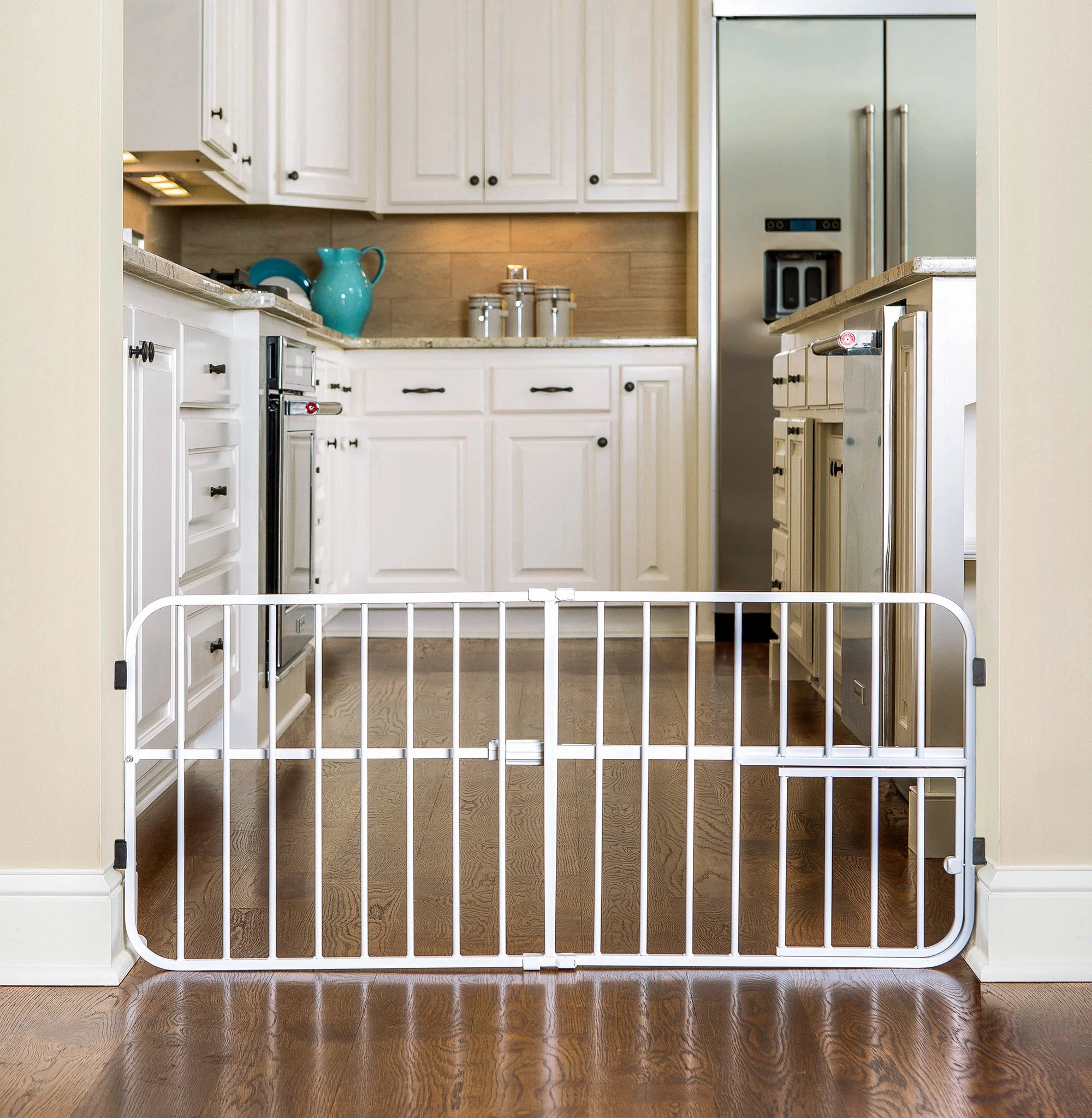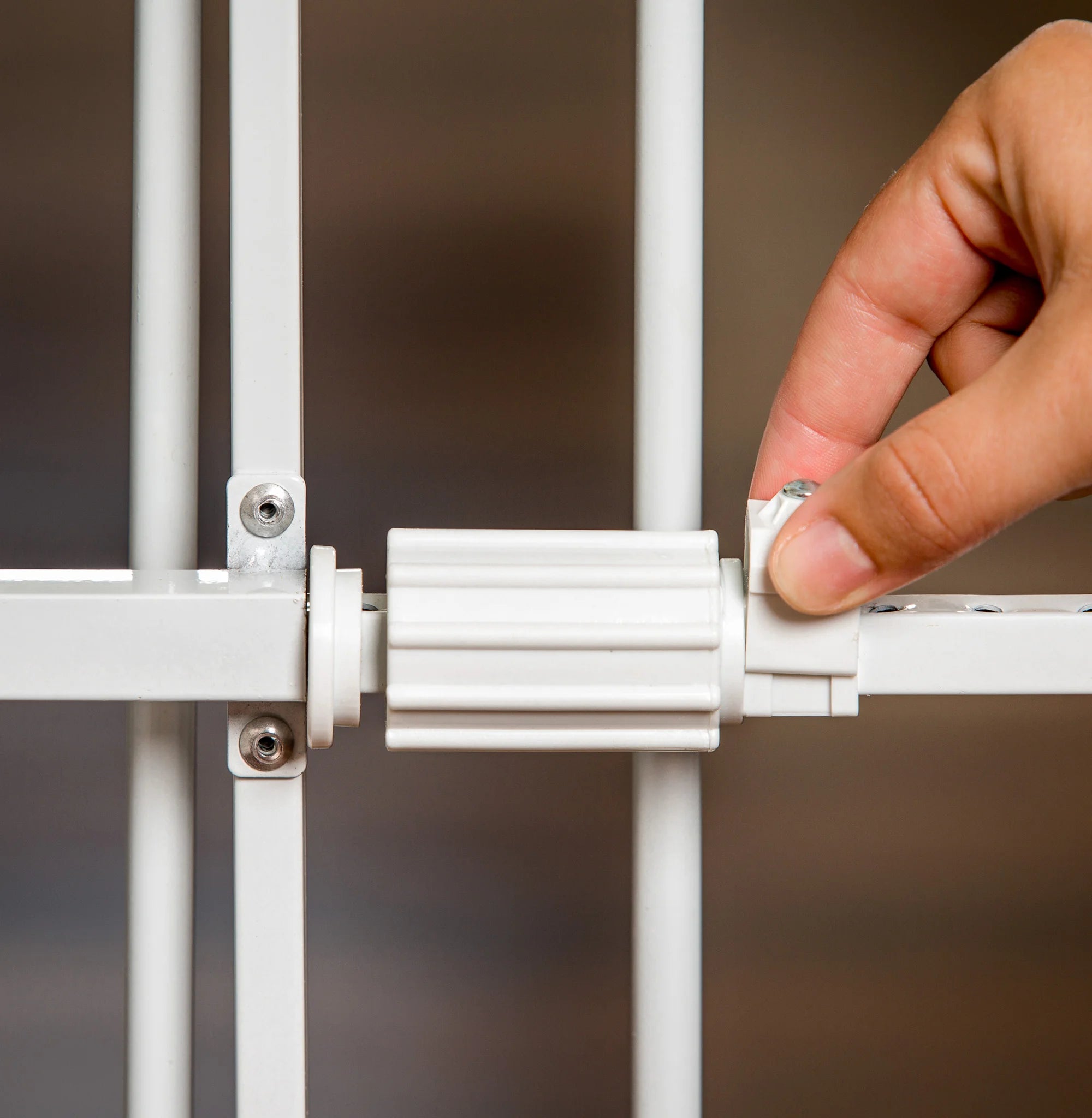 Lil Tuffy® Expandable Pet Gate
with Small Pet Door
An essential tool for homes with small pets, the Carlson Lil Tuffy® Expandable Pet Gate with Small Pet Door is a convenient, chew-proof way to contain and protect both your pet and your home.
Made of steel construction, the pet gate stands at just 18" and is designed to easily step over.

If the thought of putting holes in your walls makes you shudder, our pressure-mount system, makes installation simple and the expandable nature of the gate fits openings between 26" - 38".
With the included 9" x 9" pet door, small animals can easily pass through without having to take the gate down.
Note: This gate does not have extensions.
Shop your favorite retailer below:
Product Information
Product Details
Color: White
Expands to fit openings between 22" - 38"
Stands 18" tall 
Features a 9" x 9" door for small pets to pass through
No assembly required
Sturdy, all metal frame
Model: #0618
What's Included in the Box
One Carlson Lil Tuffy® Expandable Pet Gate with Small Pet Door
Instruction Manual
Four Rubber Bumpers
The Carlson Lil Tuffy® Expandable Pet Gate with Small Pet Door is backed by a manufacturer's limited 90-day warranty. Carlson's gates are designed specifically for your pet. Instead of repurposing baby gates, Carlson has created a quality solution that suits all breeds and lifestyles.
Sturdy Construction, Quick Installation
Mixing functionality with convenience, the Carlson Lil Tuffy® Expandable Pet Gate features a 100% steel frame, with a quick and easy pressure mount system to make installation a breeze. To leave your wall scuff free, the gate features rubber bumpers for gentle protection.
We understand that setting up a pet gate needs to be simple, if it takes more than few minutes to set up, it's not even worth it. To keep things moving, the Lil Tuffy® expandable gate features a lock and screw system to create the perfect pressure on the gate. To set the gate, grab both sides and expand to the desire width, lift the locking pin, moving it into place and securing it the open hole. Now just twist the plastic knob to adjust the pressure until the gate is safely secured against the wall.
Packable, Portable, Convenient
Standing just 18" tall, the Lil Tuffy® Expandable Pet Gate is the perfect height for keeping smaller pets contained, while allowing you to easily step over the gate. Featuring a 9" x 9" small pet door, the gate makes it easy to let your pooch through without taking the gate down every time. To alleviate a common frustration, as all doorways and openings vary, the Lil Tuffy® is easily expandable to fit a range of door or hallway openings between 22" - 38".
If you do need to take your gate down, the gate is lightweight, compact, portable, and stows flat – making it easy to shove in your closet before guests arrive or pack along when traveling with your pets.
ALL-STEEL CONSTRUCTED

CHEW-PROOF DURABILITY

90-DAY WARRANTY