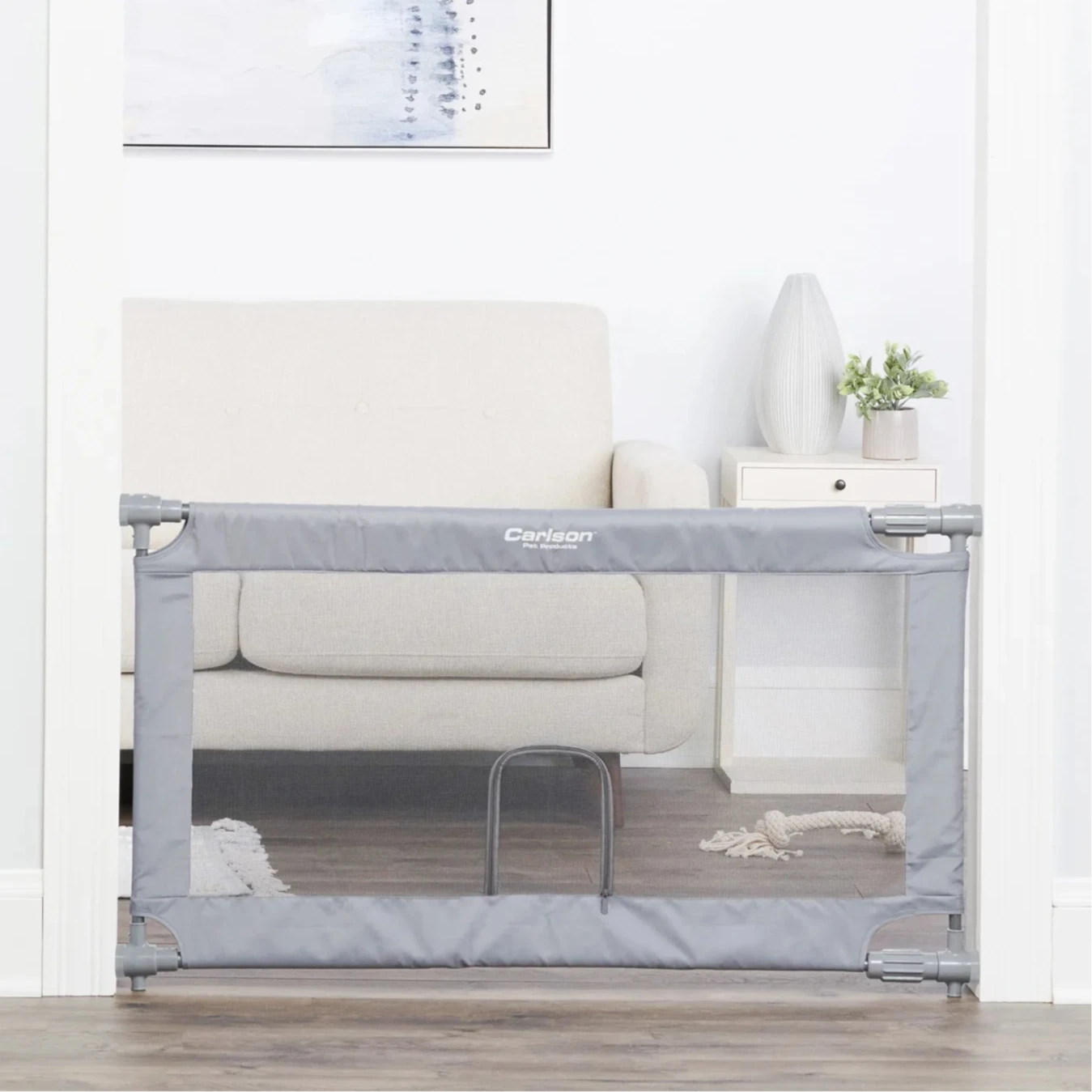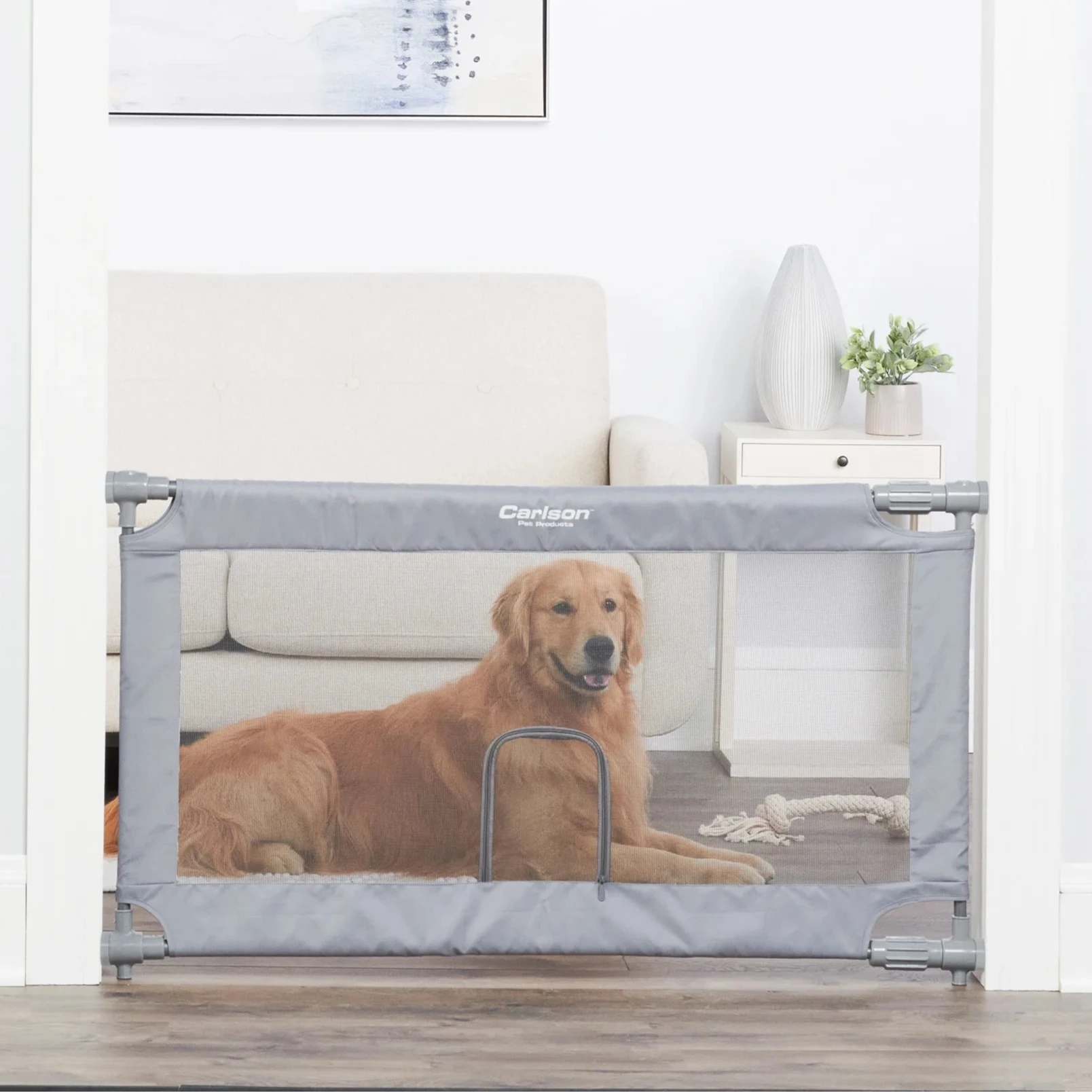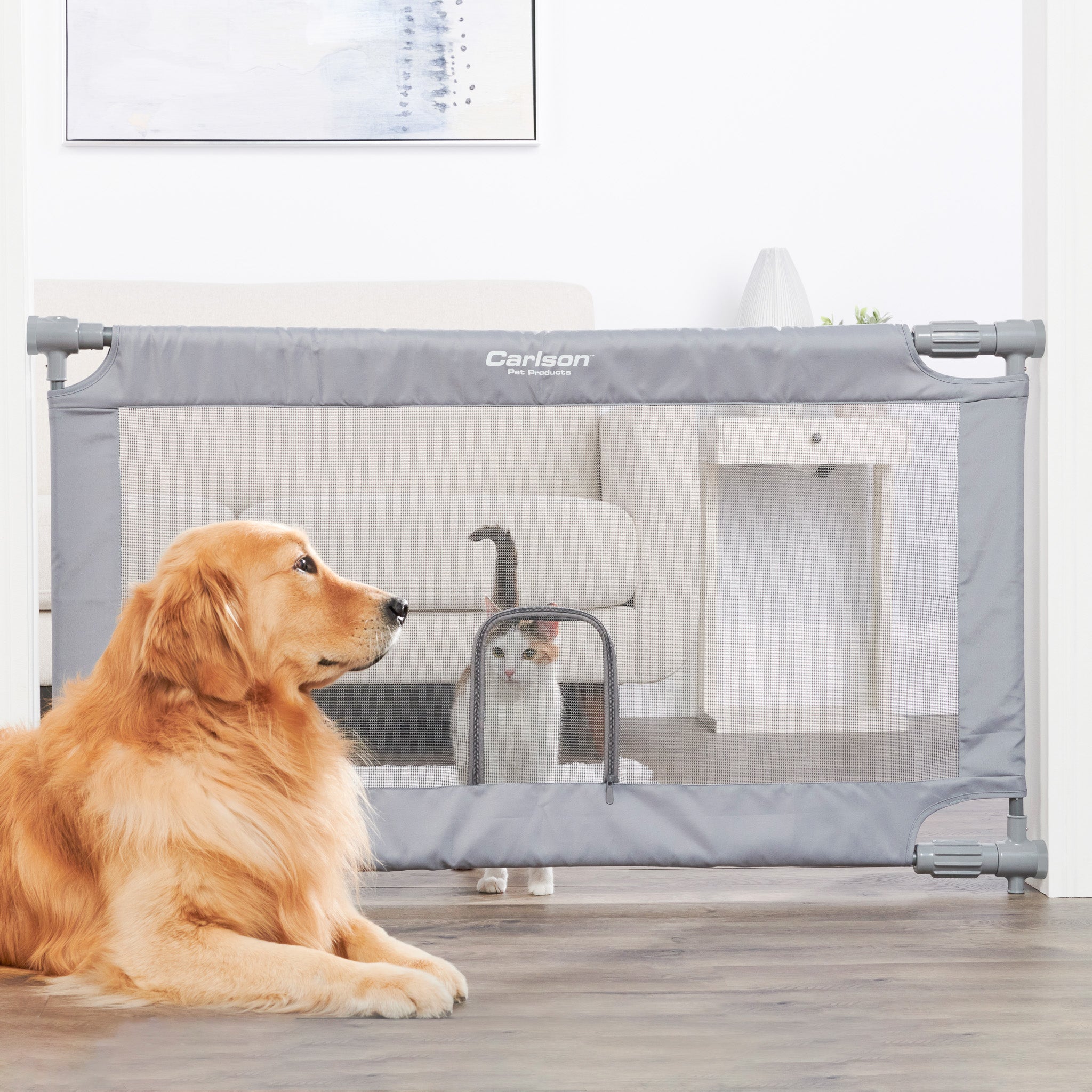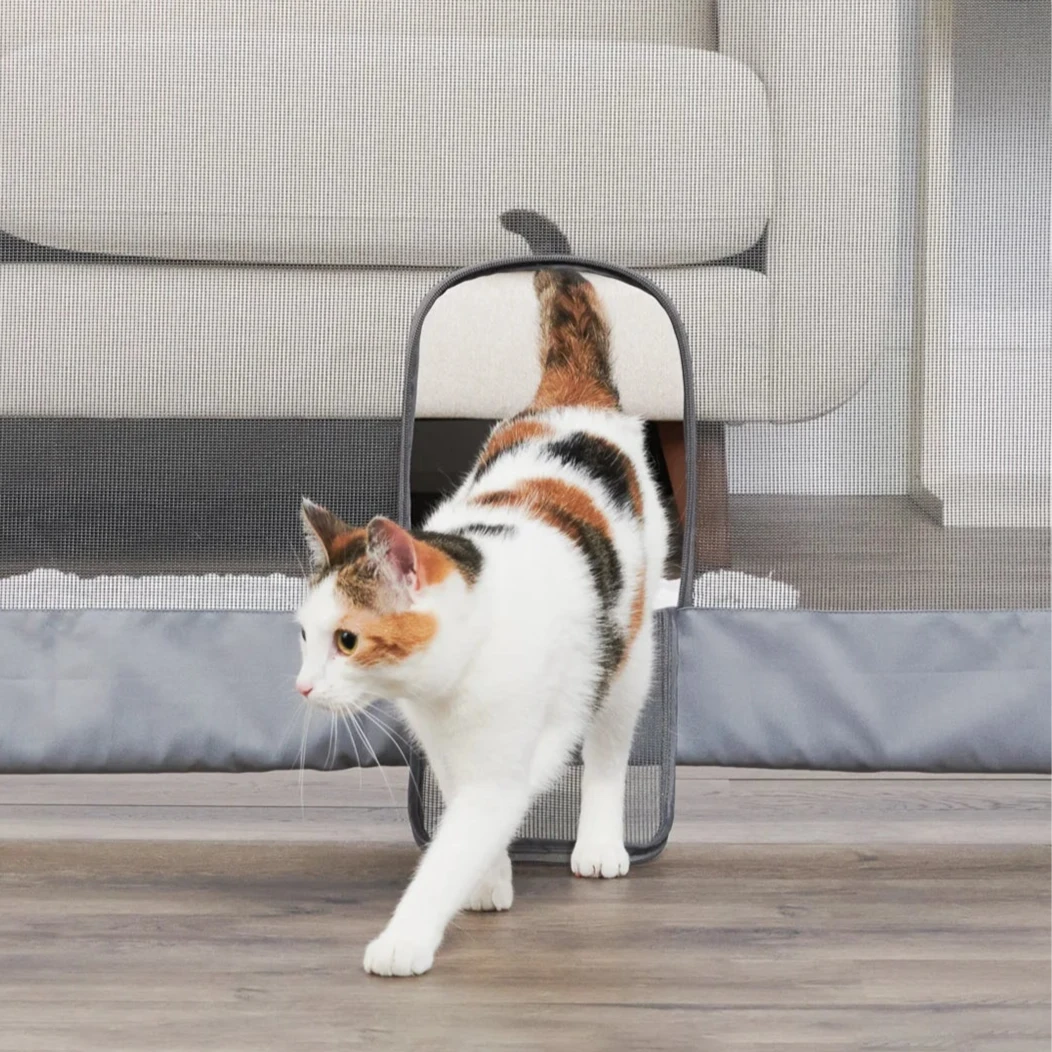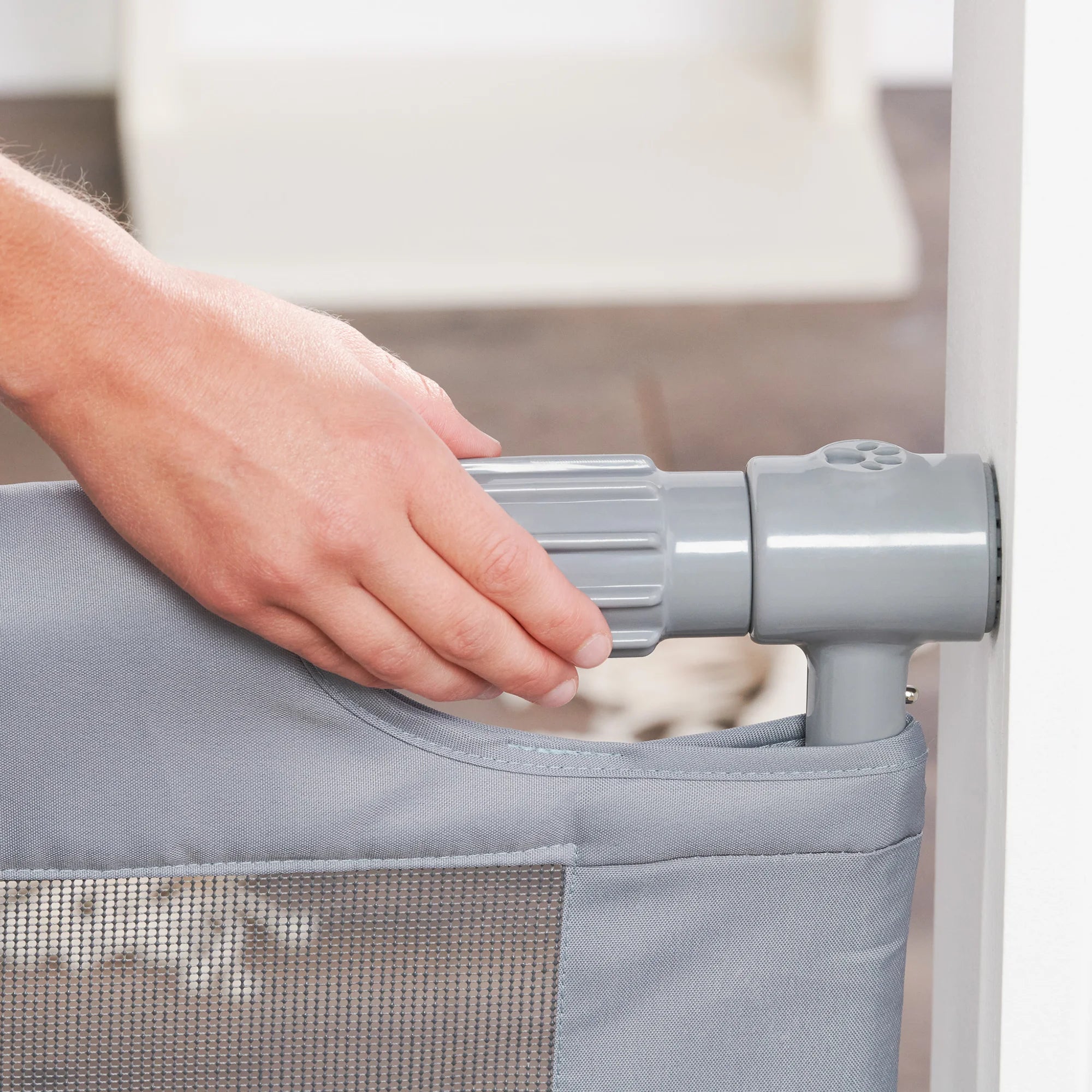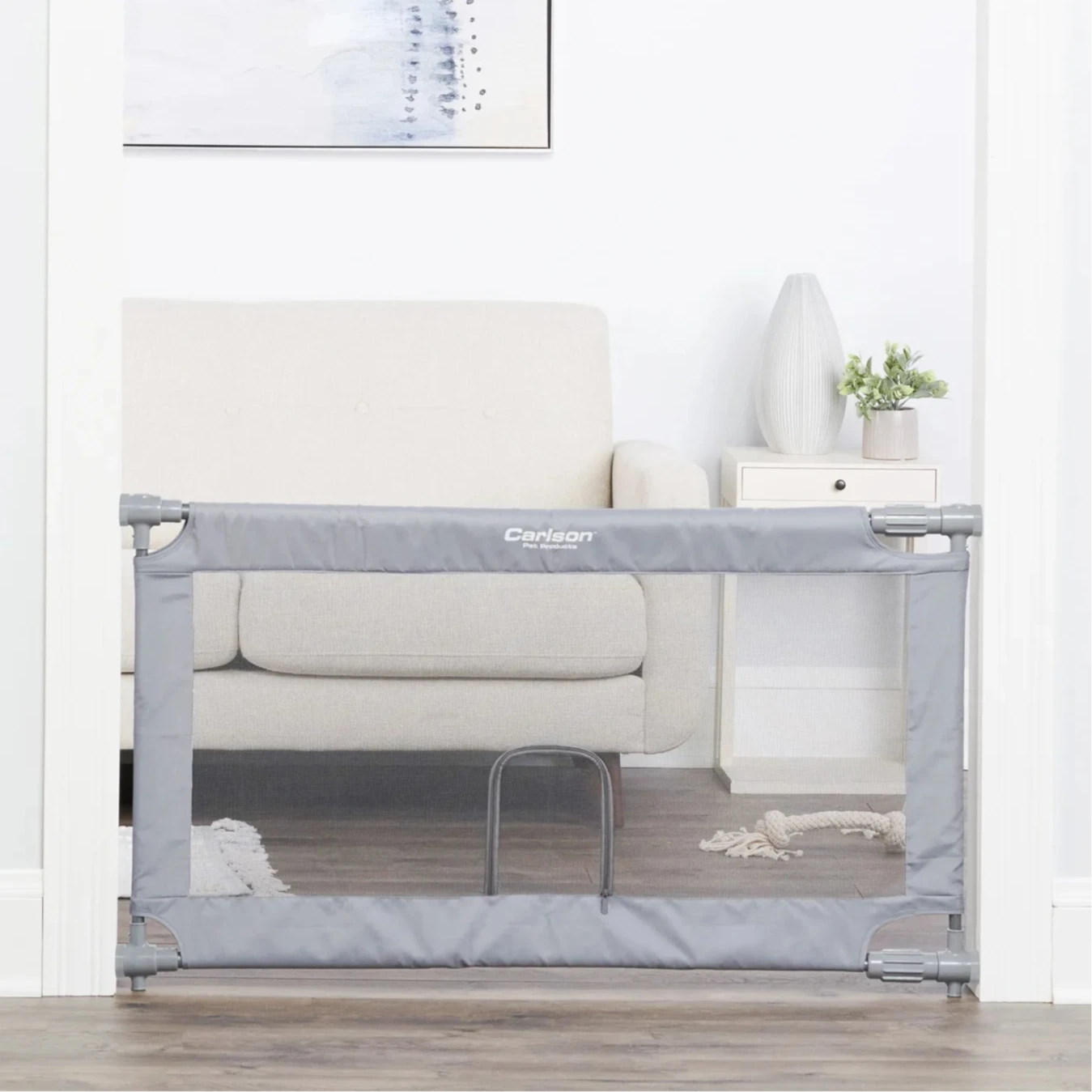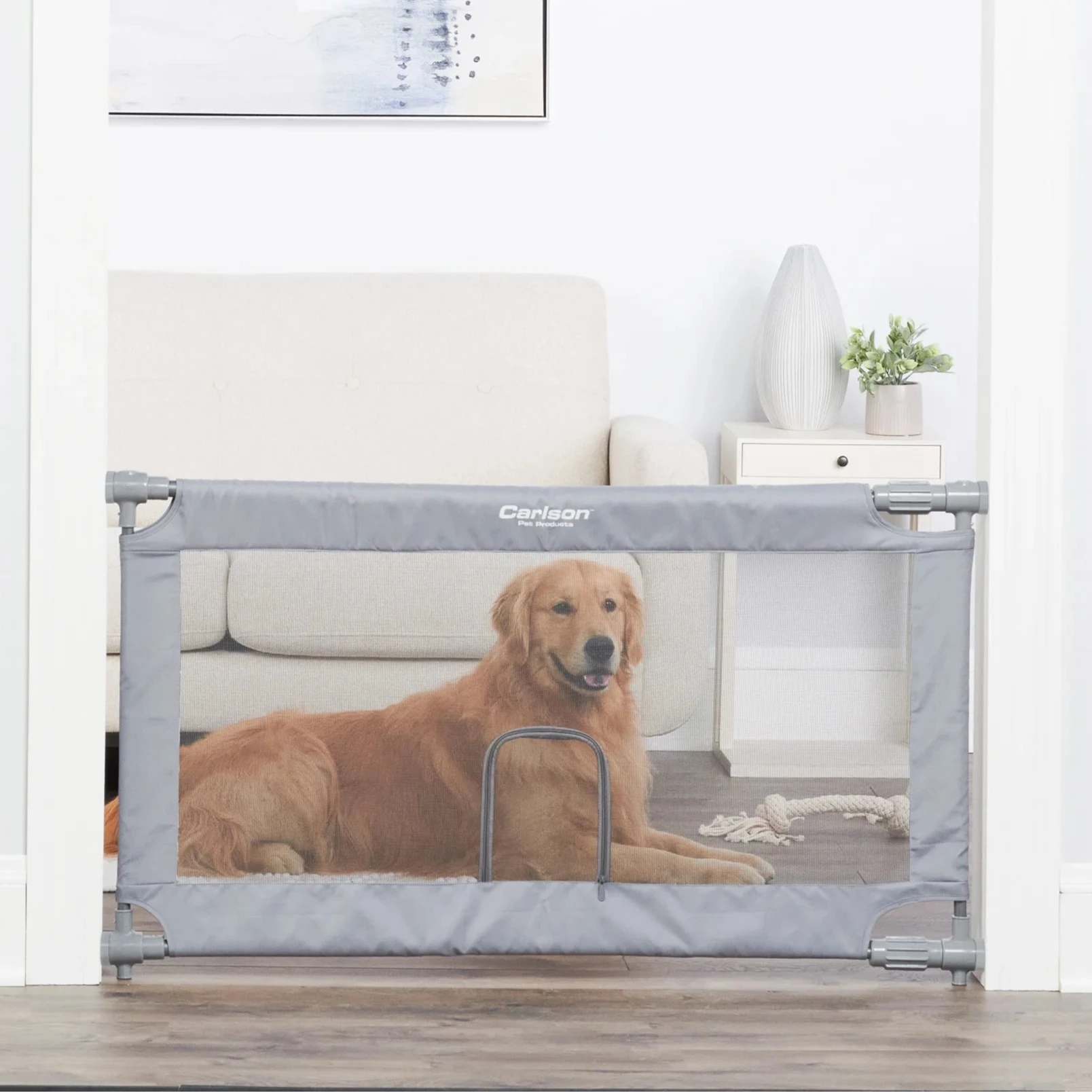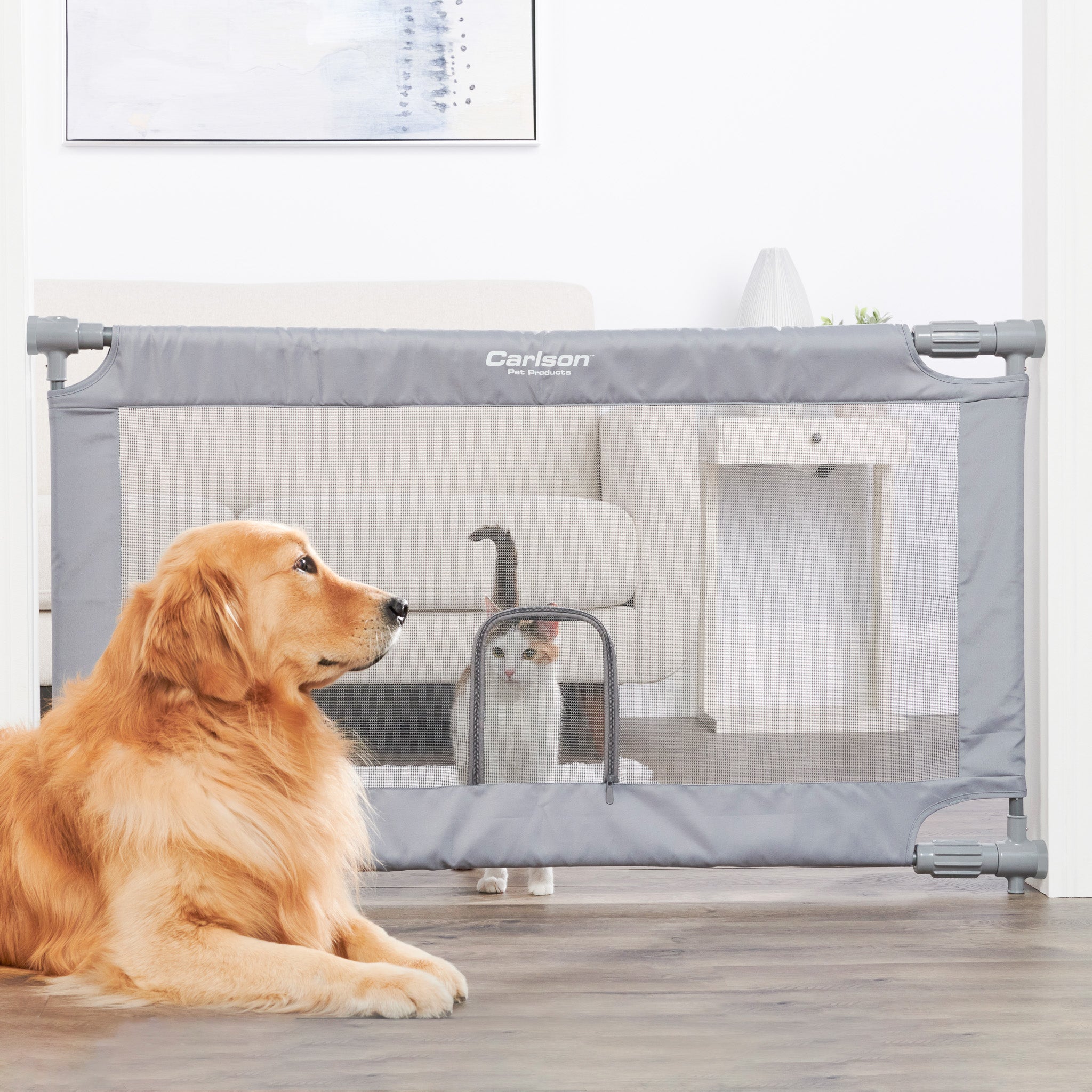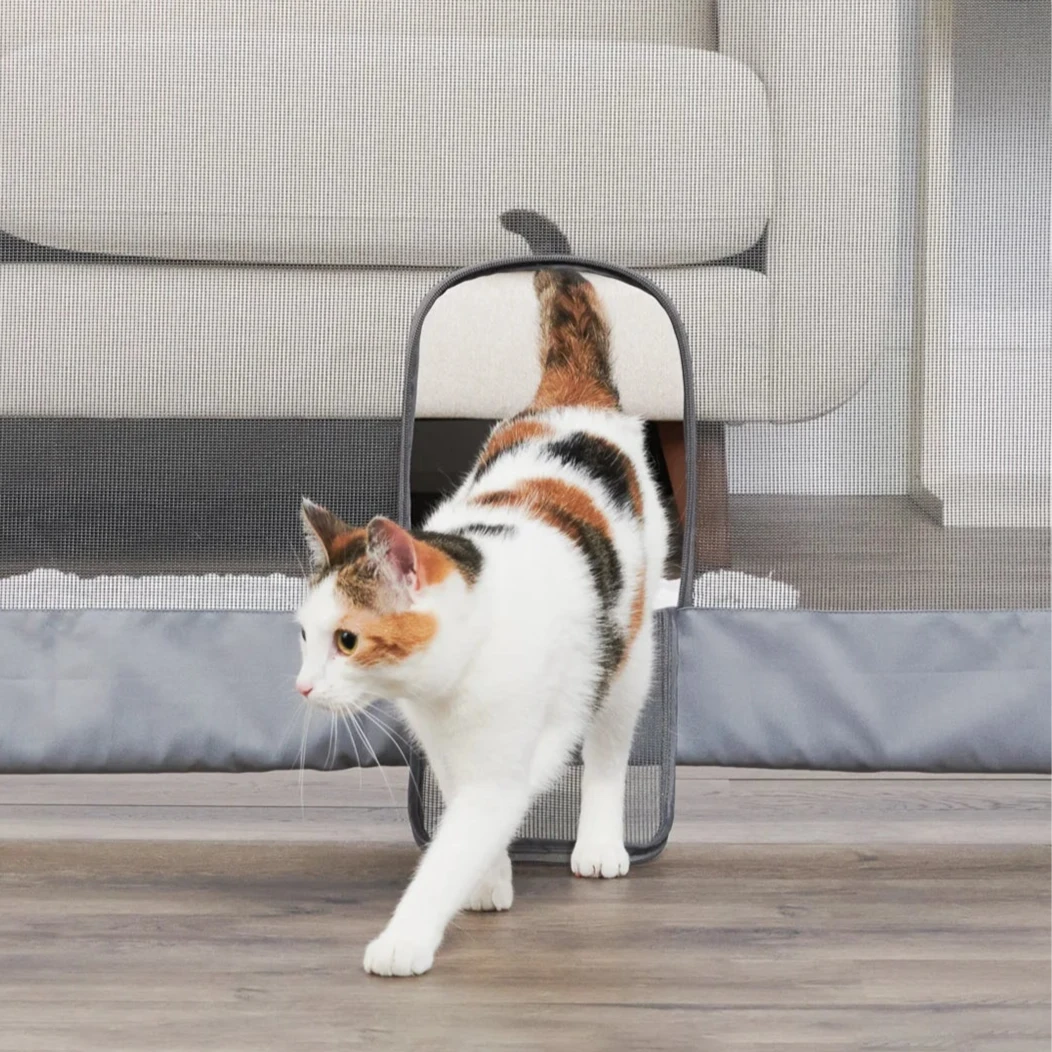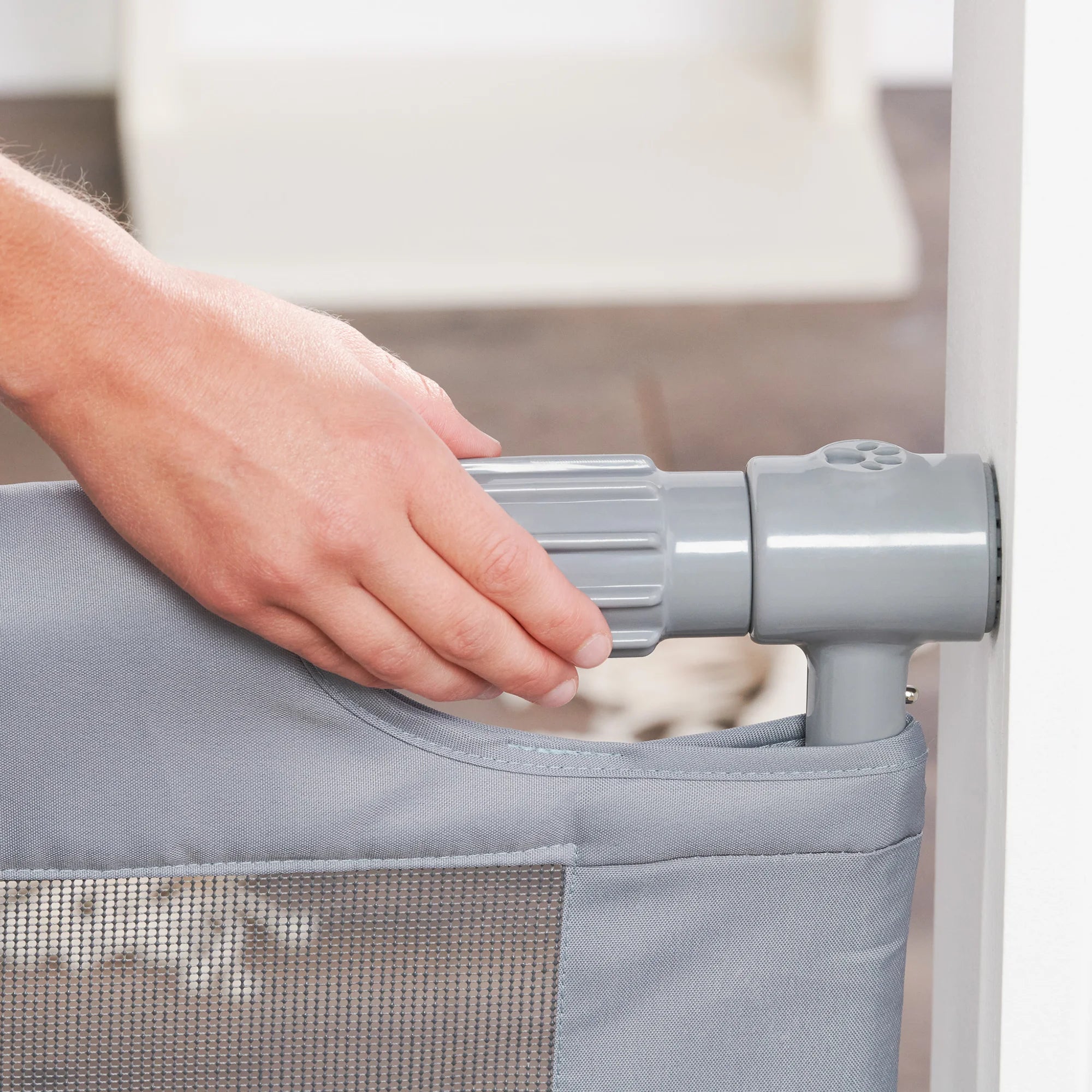 Expandable Mesh Pet Gate
with Small Pet Door
The Carlson Expandable Mesh Pet Gate is a simple and effective way to protect your pet and home.
Made of high-quality, reinforced mesh, the pet gate expands to fit openings between 27.5" - 50" and stands at 28" tall.
The pressure mount expandable gate has soft rubber bumpers that are gentle on your walls and make installation painless.
To install this stylish gate, assemble the telescoping metal tubes to the size of your doorway. Use the easy turn-to-lock system and pressure the gate in place.
Note: This gate does not have extensions.
Shop your favorite retailer below:
Product Information
Product Details
Color: Gray
Expands to fit openings between 27.5" - 50"
Stands 28" tall
Easy set up with pressure mounts
Rubber bumper ends are gentle on walls
Sturdy, plastic frame and mesh barrier wall
Small pet door
Model: #0800
What's Included in the Box
One top end cap
One top handle end cap with tube
One bottom end cap
Two outer leg tubes
Two inner leg tubes
Two outer tubes
Two middle tubes
One bottom handle end cap with tube
One mesh barrier
Instruction Manual
The Carlson Expandable Mesh Safety Gate is backed by a manufacturer's limited 90-day warranty. This safety gate has been certified by the American Society for Testing and Materials (ASTM).
Portable, Lightweight, Packable
The Expandable Mesh Pet Gate is both portable and lightweight. It can be easily disassembled or stowed flat for travel. Its lightweight material makes it easy to move from one area to another. It is the perfect gate to bring with you when you are on the go or traveling and need something that will easily contain your pet.
Quick Assembly, Sturdy, Reliable
The Expandable Mesh Pet Gate is not only quick to assemble, but it is also sturdy and reliable. The tubes snap into place, guaranteeing your pet's security and safety. Standing at 28" tall, the Expandable Mesh Pet Gate is a perfect height and can be easily used for any opening up to 50".