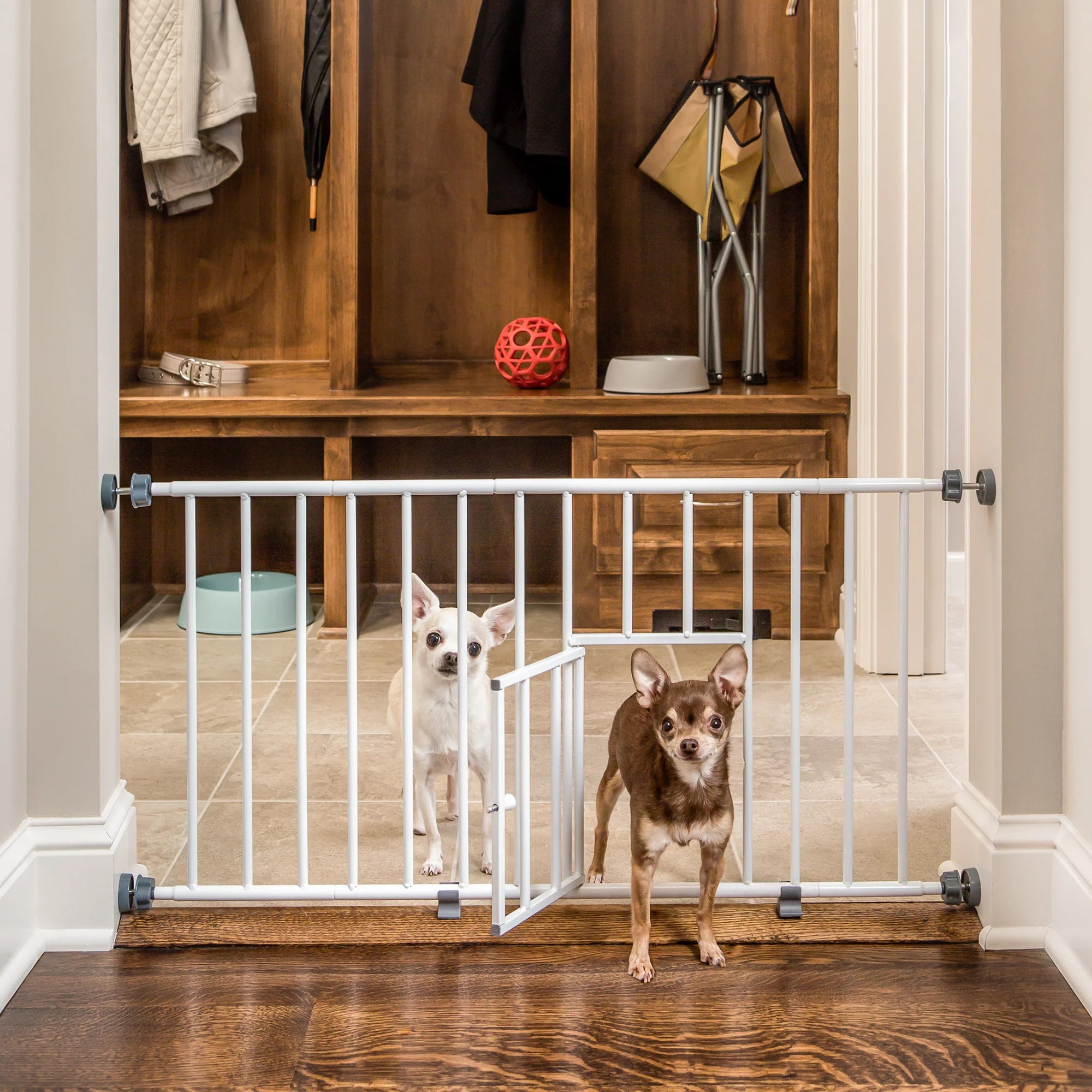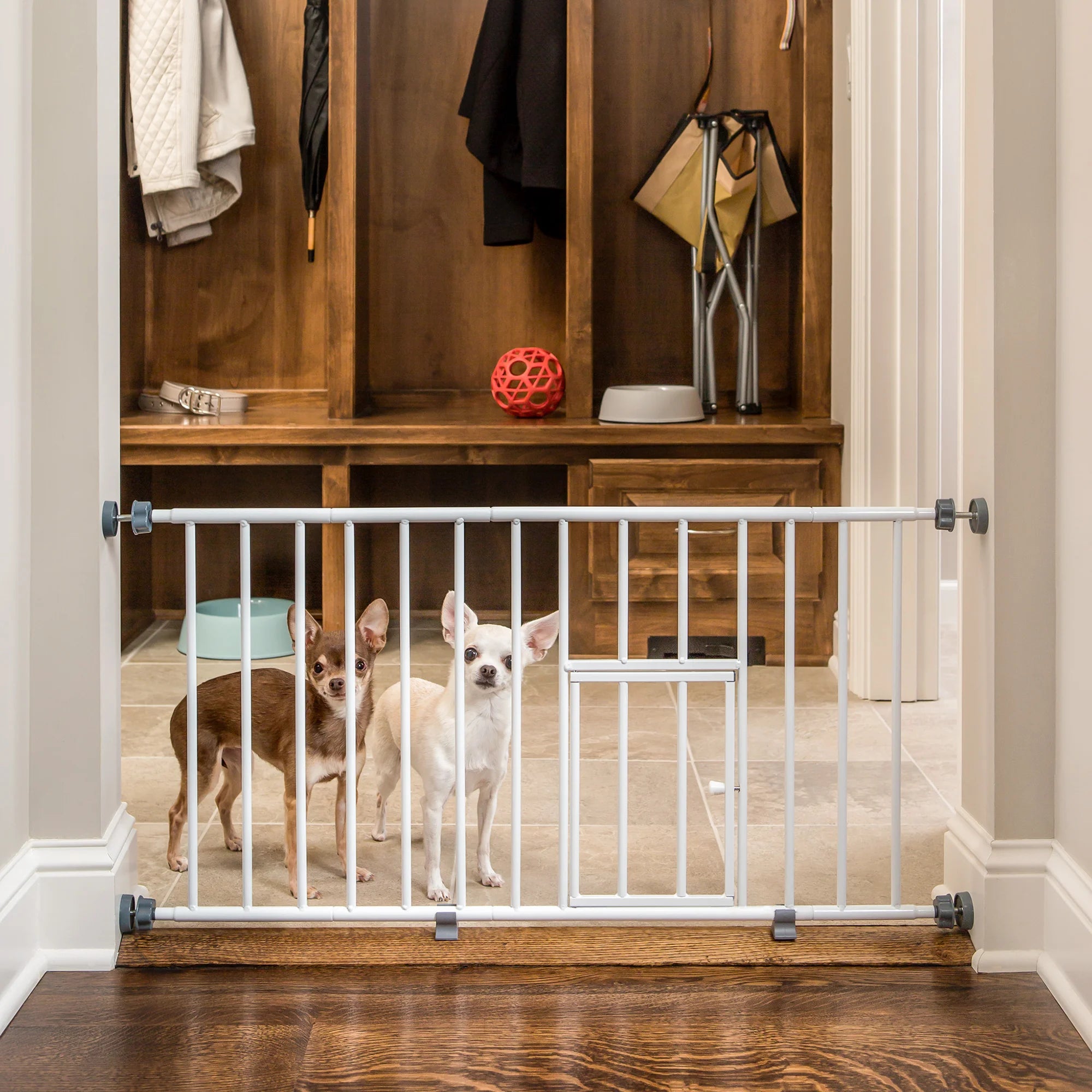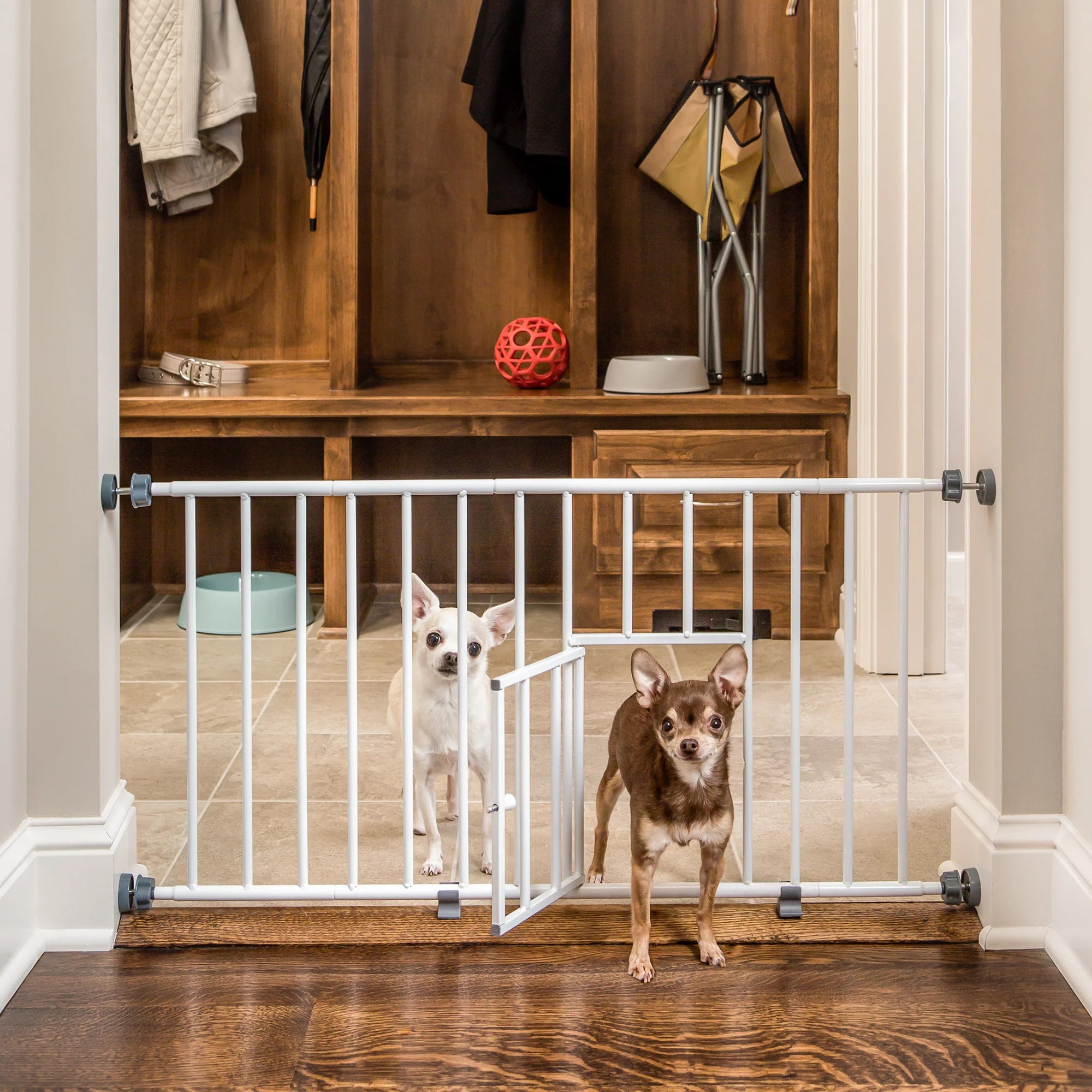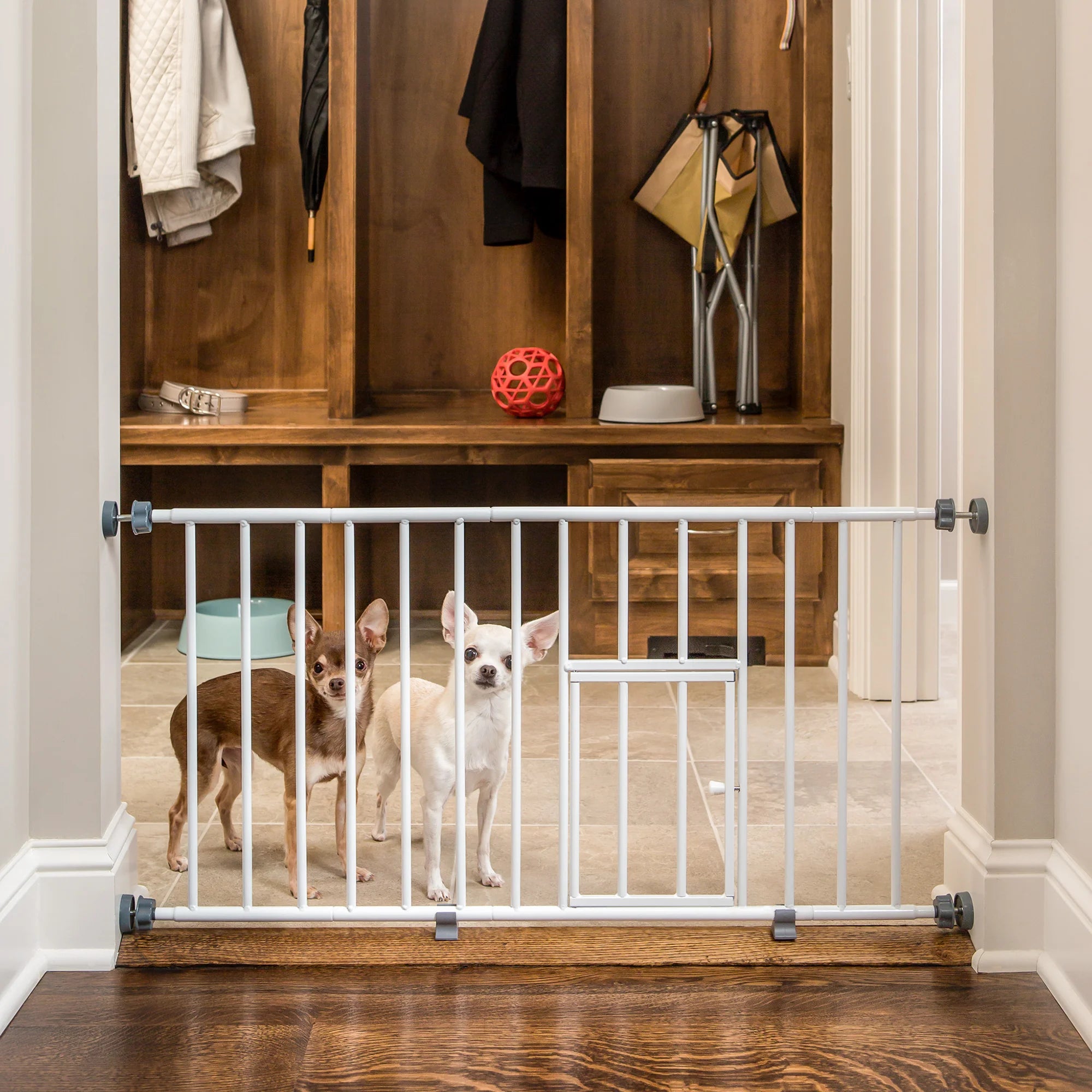 Mini Pet Gate
with Small Pet Gate
If you have a mini dog, the Carlson Mini Pet Gate with Small Pet Door is perfect for you. The gate is a convenient, chew-proof way to contain and protect both your pet and your home.
Made of an all- steel construction and standing just 18" high, the gate is designed to easily step over.
To quickly contain your dogs, our mini gate features a pressure-mount system with adjustable tension knobs.
The expandable nature of the gate fits openings between 18 - 31" and includes a 10" x 7" pet door, so small animals can easily pass through without having to take the gate down.
Shop your favorite retailer below:
Product Information
Product Details
Color: White
Expands to fit openings between 18" - 31"
Stands 18" tall 
Spacing between the bars is 1.5"
Three 4" extensions included
Features a 10" x 7" door for small pets to pass through
Easy set up with pressure mounts, some assembly required
Hardware to mount to wall included
Sturdy, all metal frame
Model: #0680PW
What's Included in the Box
One Carlson Mini Pet Gate with Small Pet Door
Instruction Manual
Three 4" extensions
Four threaded spindle rods
Four adjustable hand wheels
Four screws
Four wall cups
The Carlson Mini Pet Gate with Small Pet Door is backed by a manufacturer's limited 90-day warranty. Carlson's gates are designed specifically for your pet. Instead of repurposing baby gates, Carlson has created a quality solution that suits all breeds and lifestyles.
Sturdy Construction, Quick Installation
For small pets that need to be contained to a specific area, the Carlson Mini Pet Gate is a perfect choice. The all-steel constructed dog gate flawlessly blends functionality with convenience. A highlight of the gate is the ease of installation. It securely sets up in merely minutes.
Each of the four pressure mounts can be adjusted to create a stable and secure fit. If you'd prefer to hardware mount, the included wall cups will help you attach it to the wall. To allow you to use the Mini Gate in multiple areas of your home, the gate is easily expandable and includes three 4" inch extensions to fit a range of door or hallway openings between 18" - 31".
Packable, Portable, Convenient
Standing just 18" tall, the Mini Pet Gate is the perfect height for keeping small dogs contained, while allowing you to easily step over the gate. With the addition of the 10" x 7" small pet door, your pooch can pass through easily too without taking the gate down every time.
ALL-STEEL CONSTRUCTED

CHEW-PROOF DURABILITY

90-DAY WARRANTY