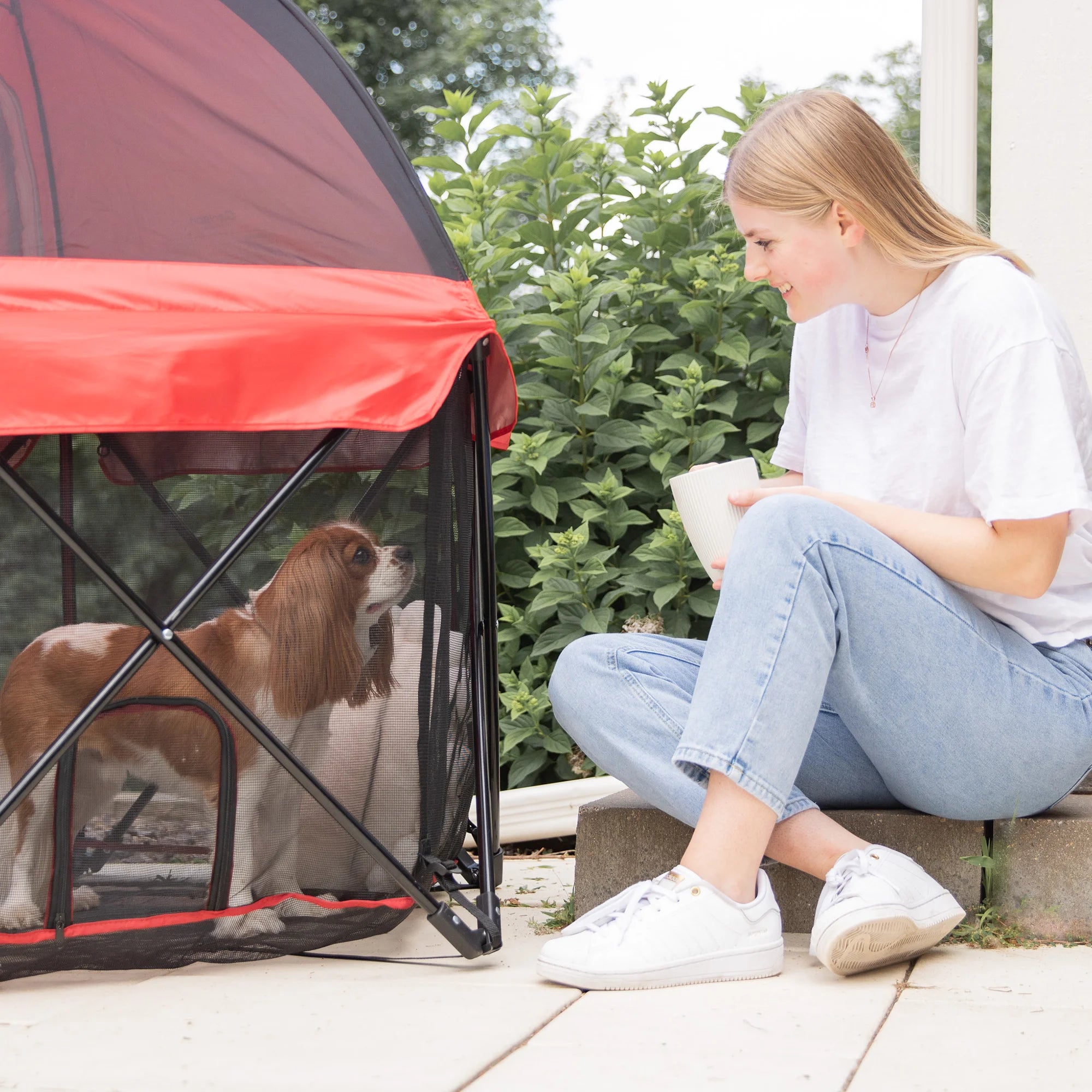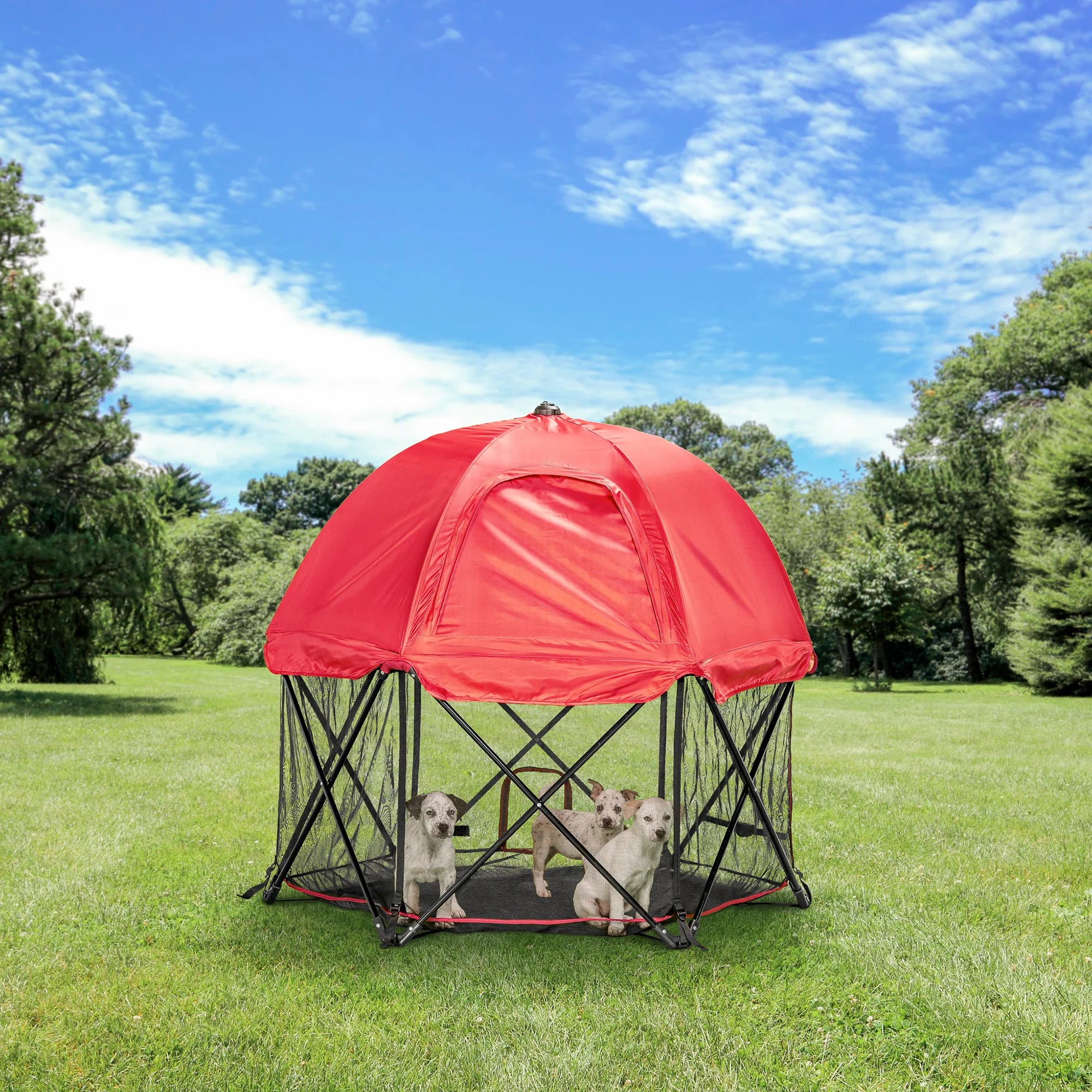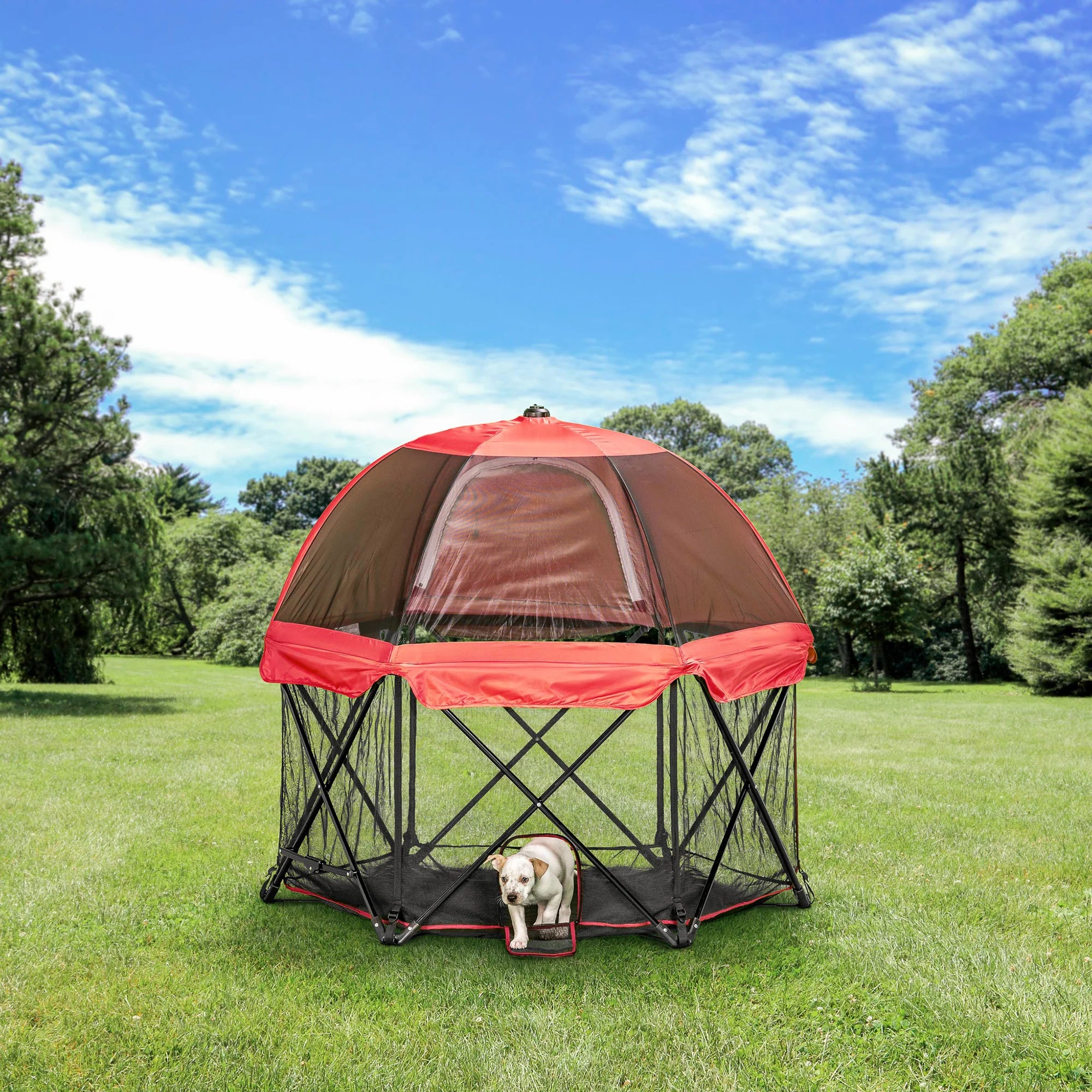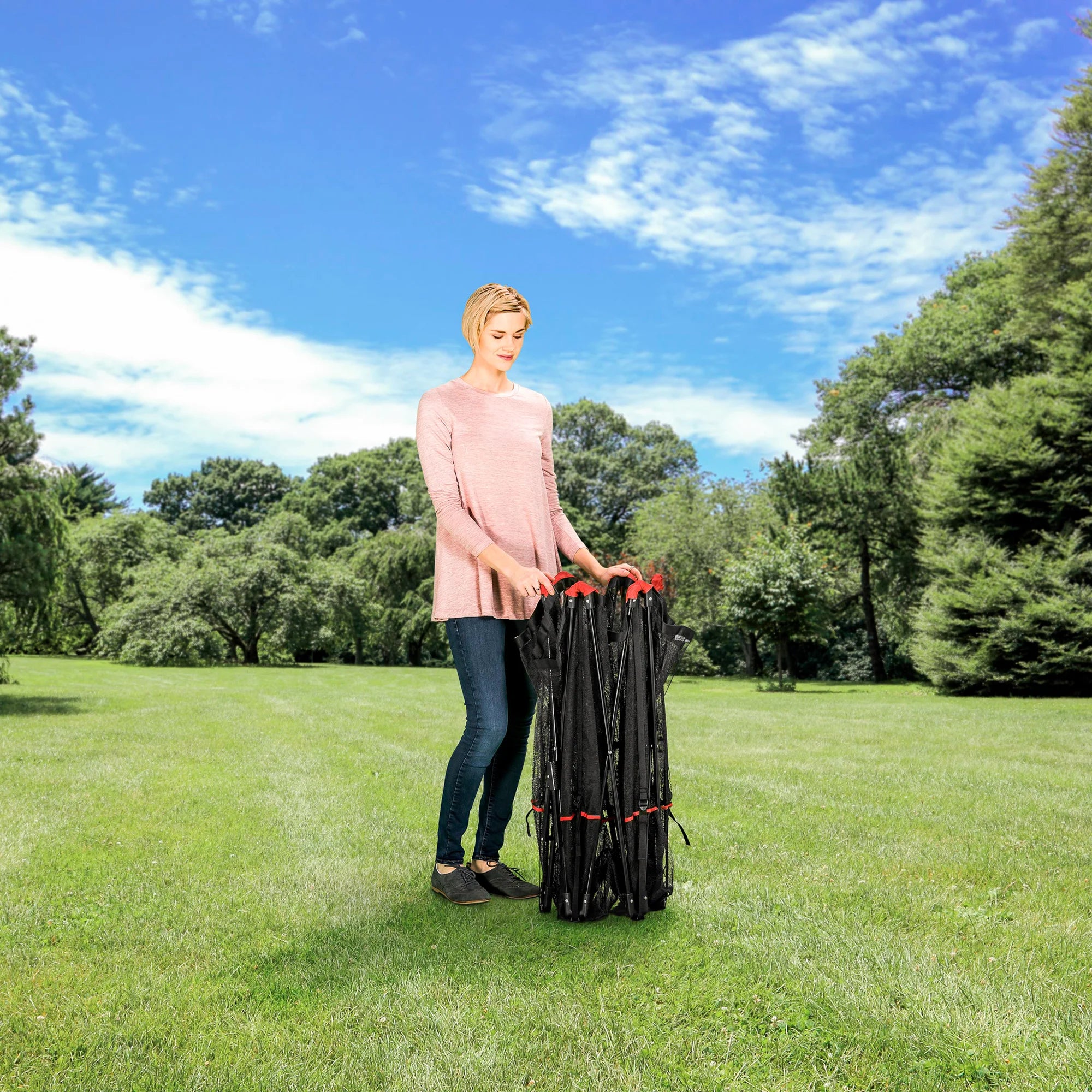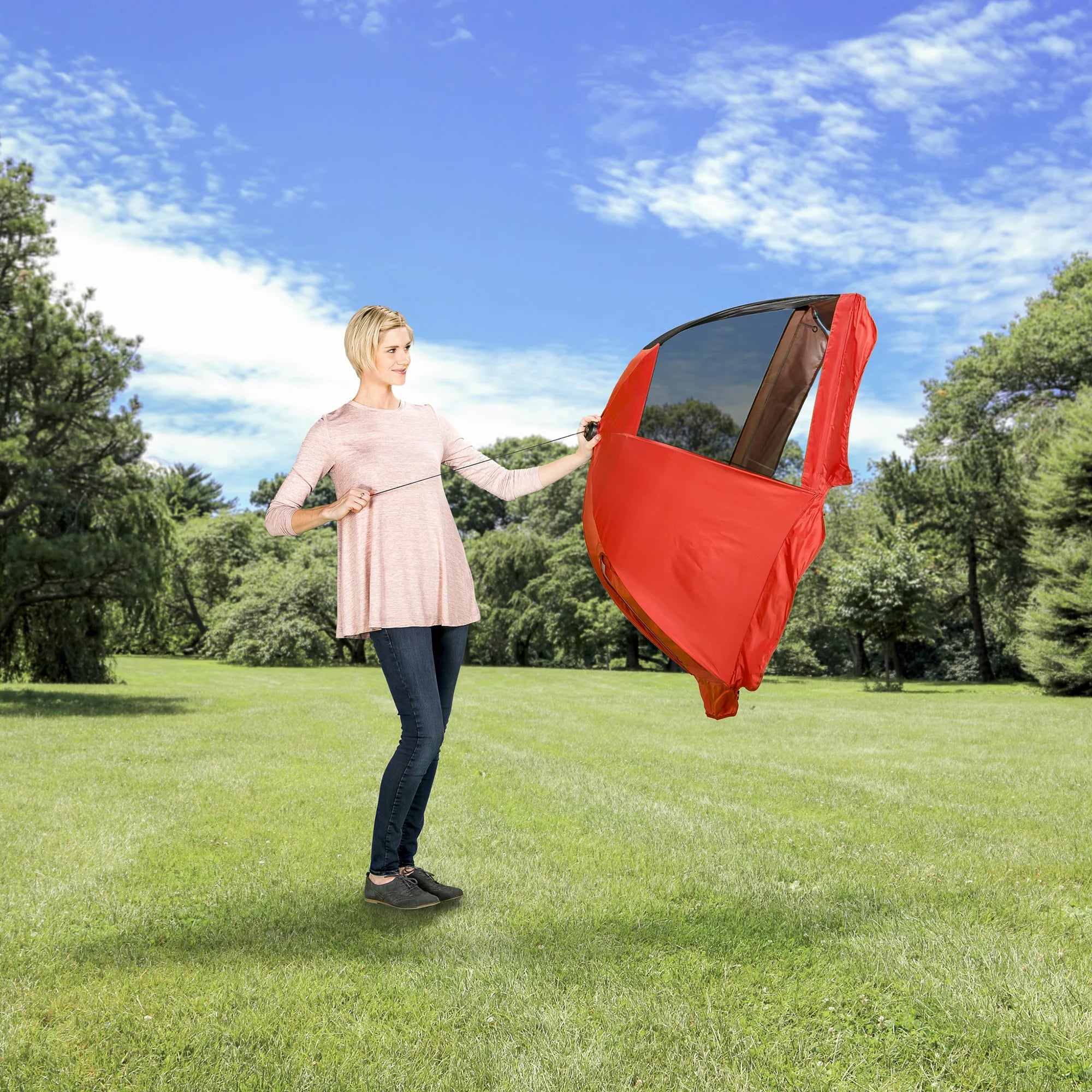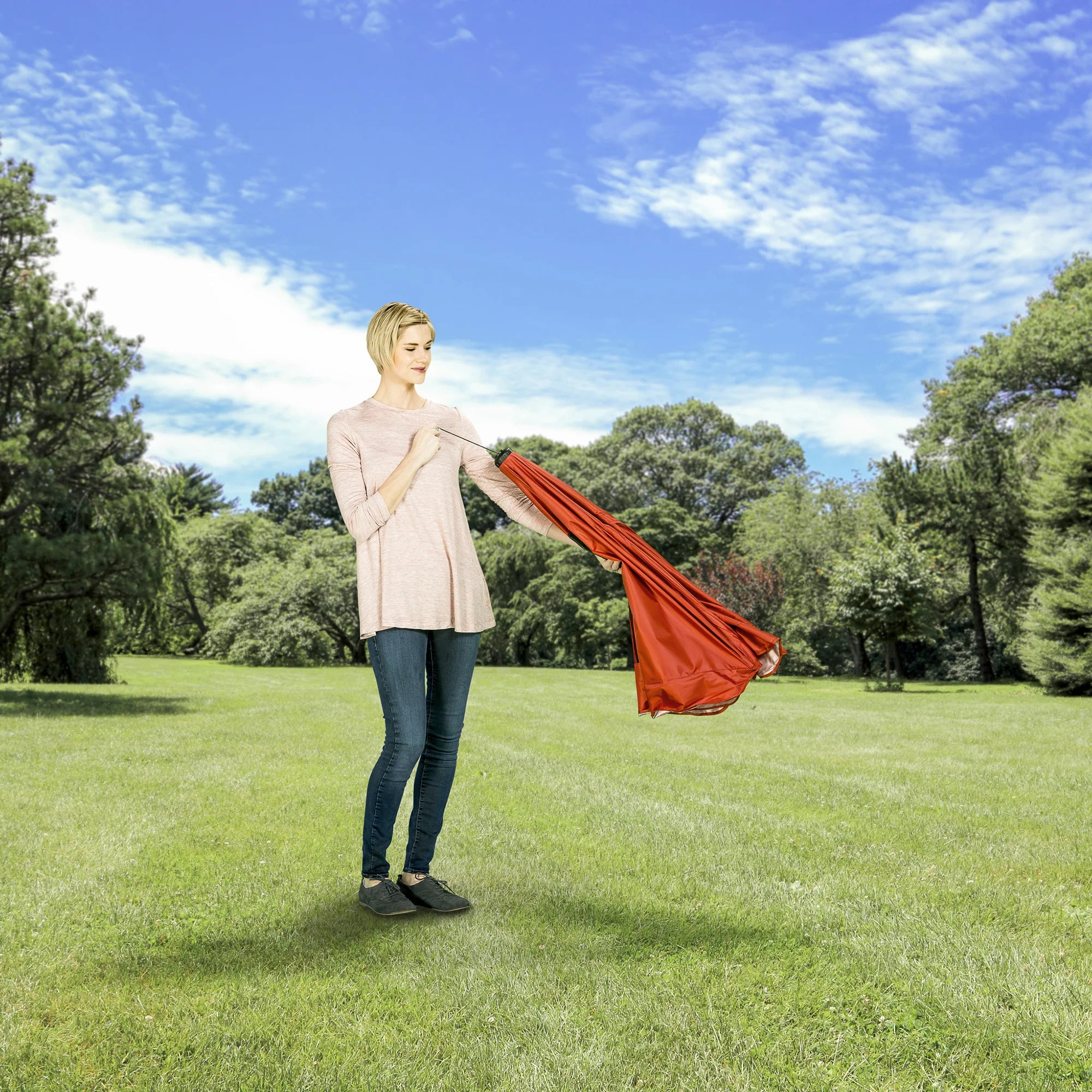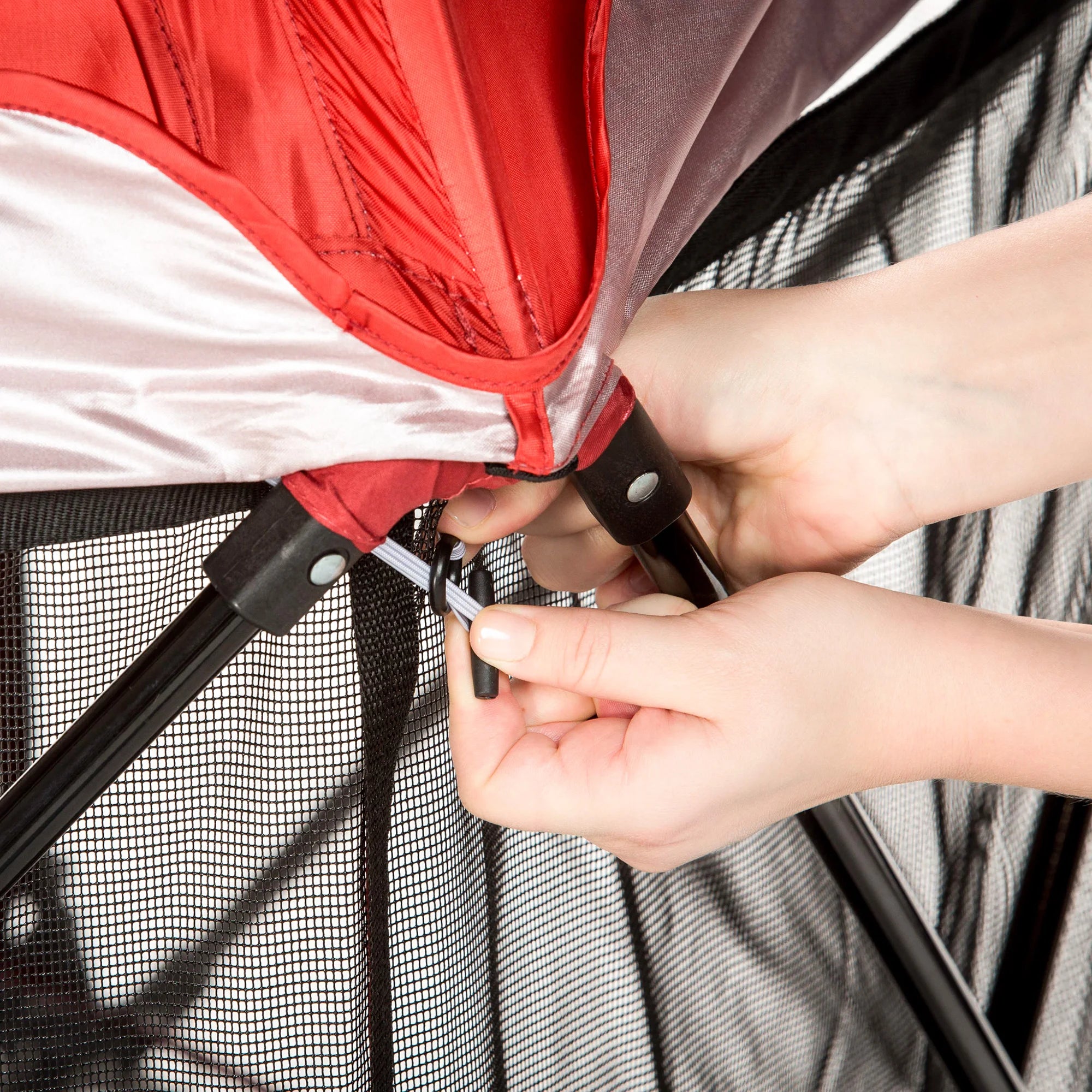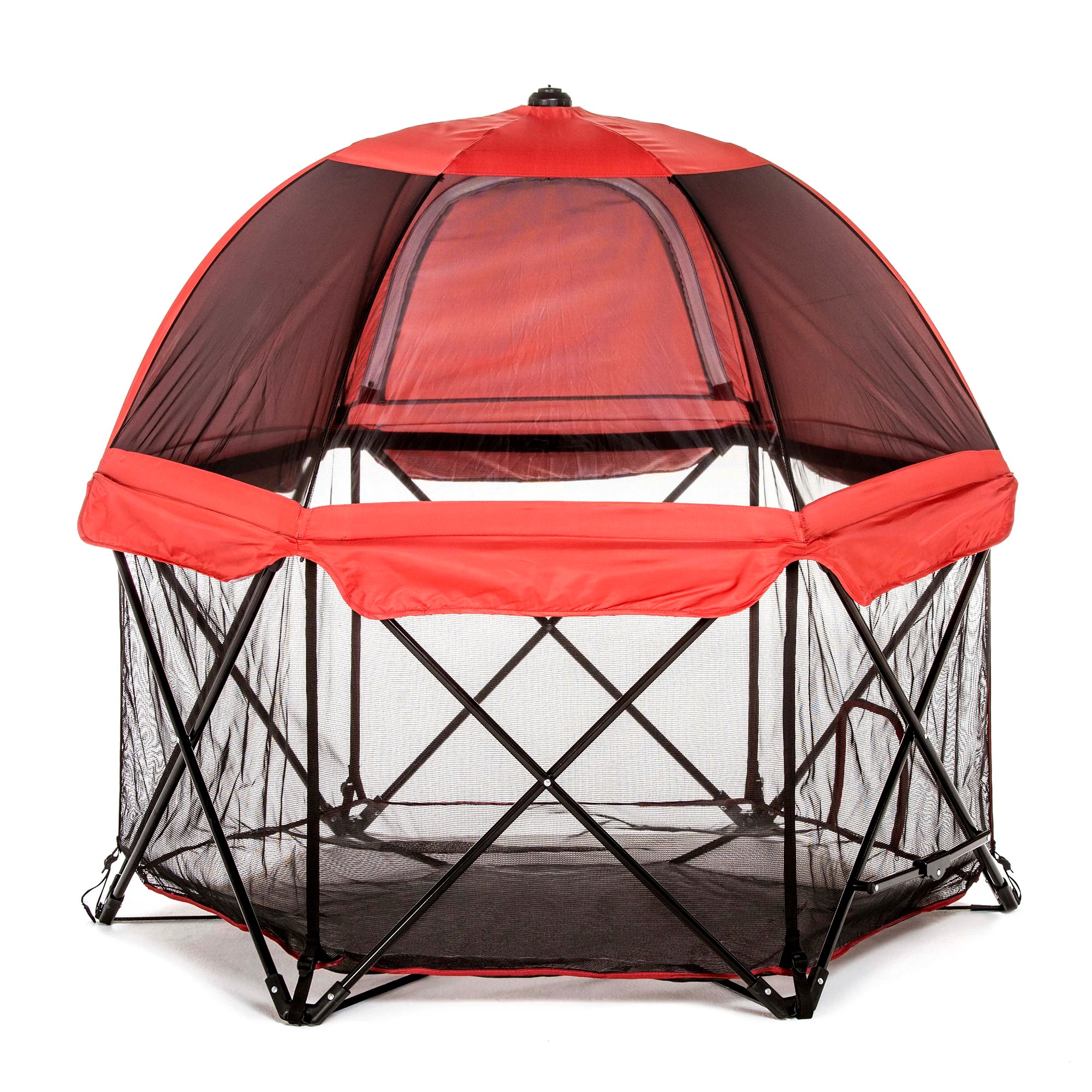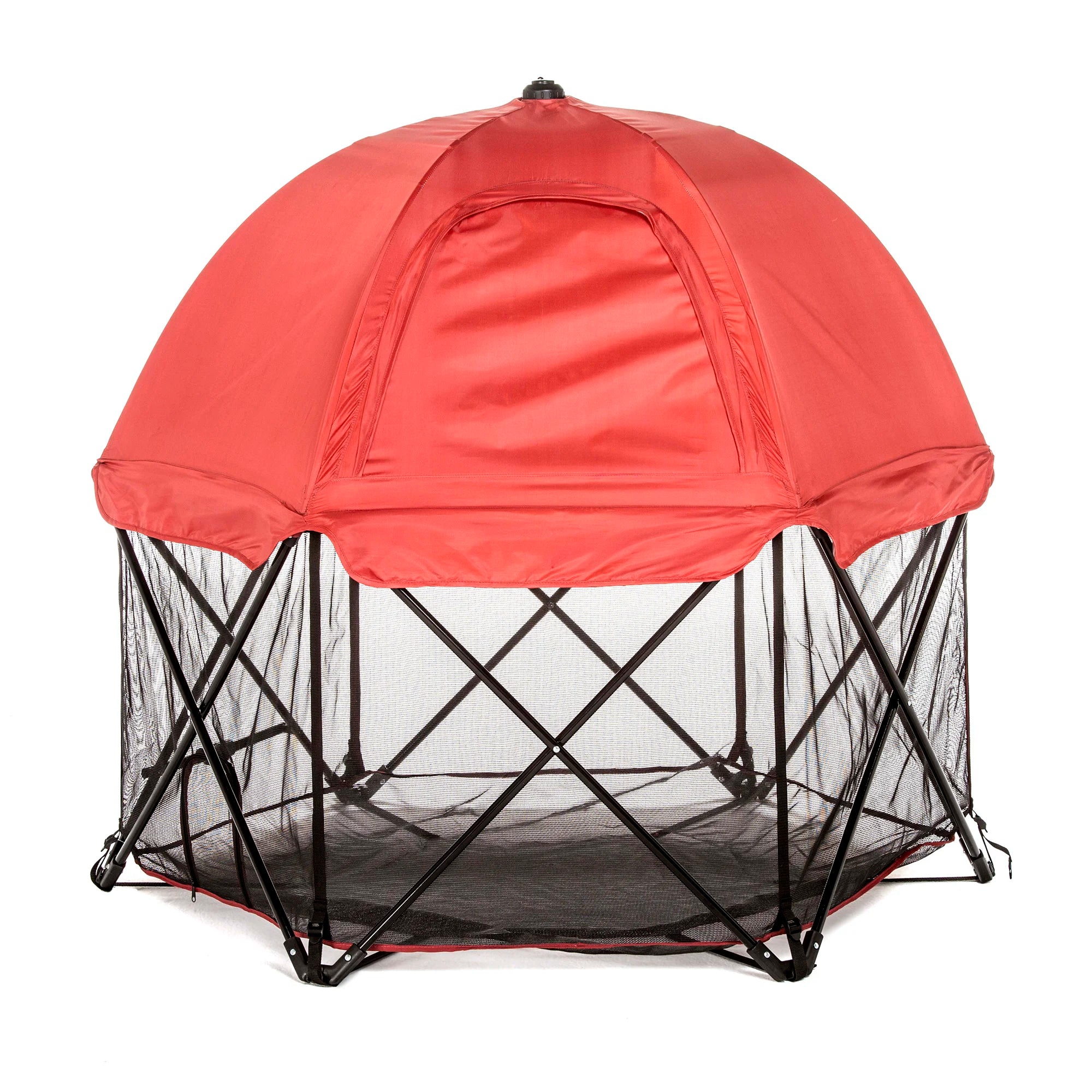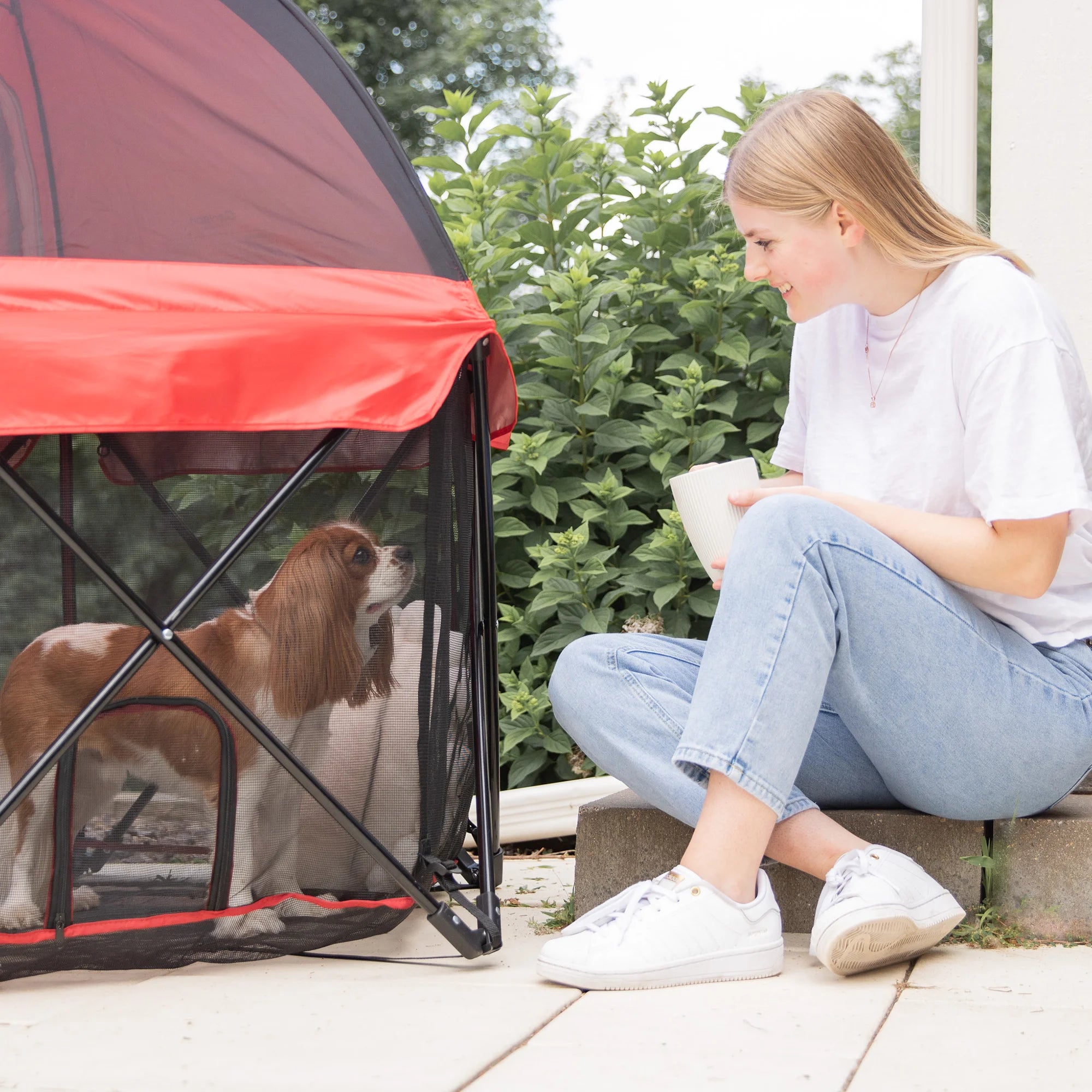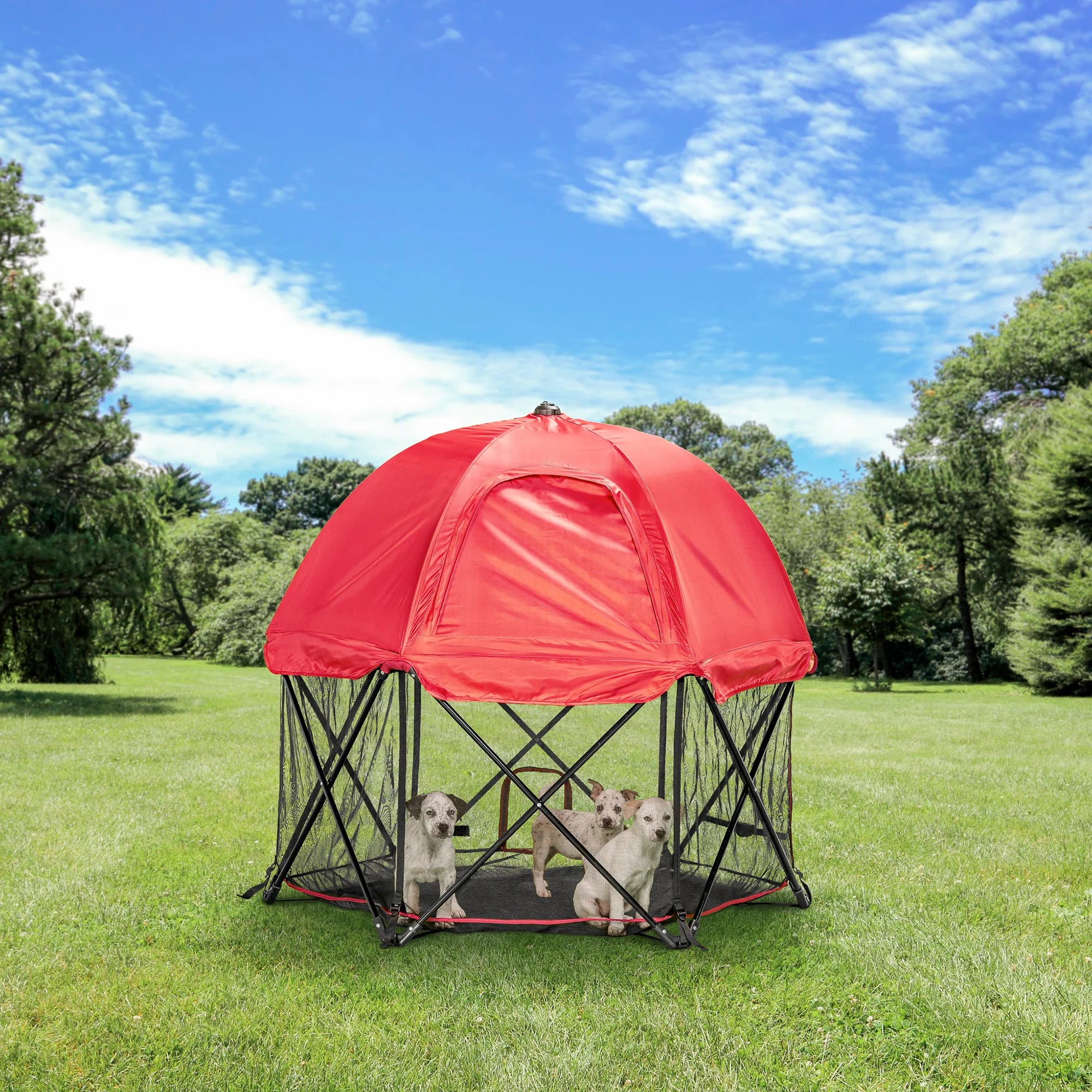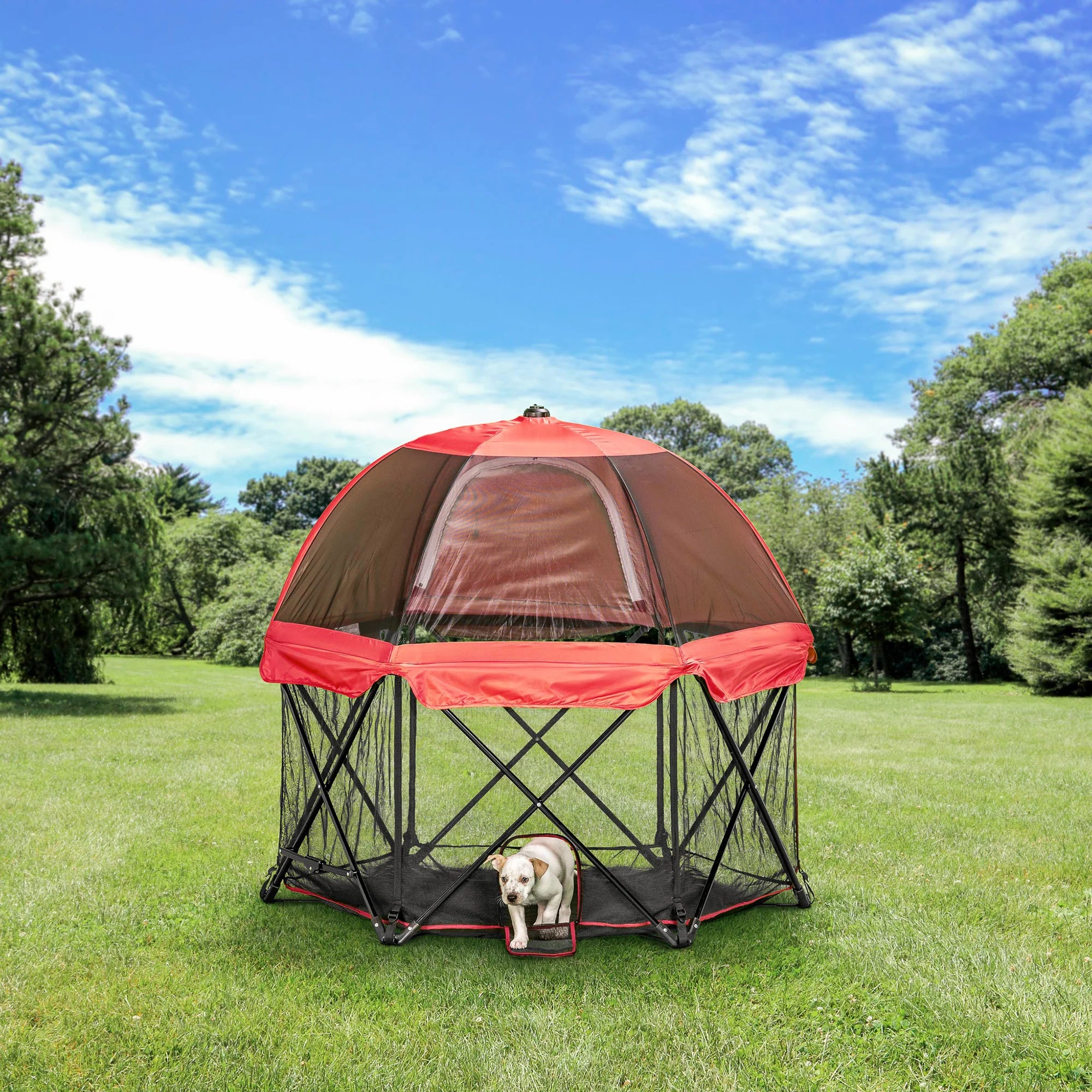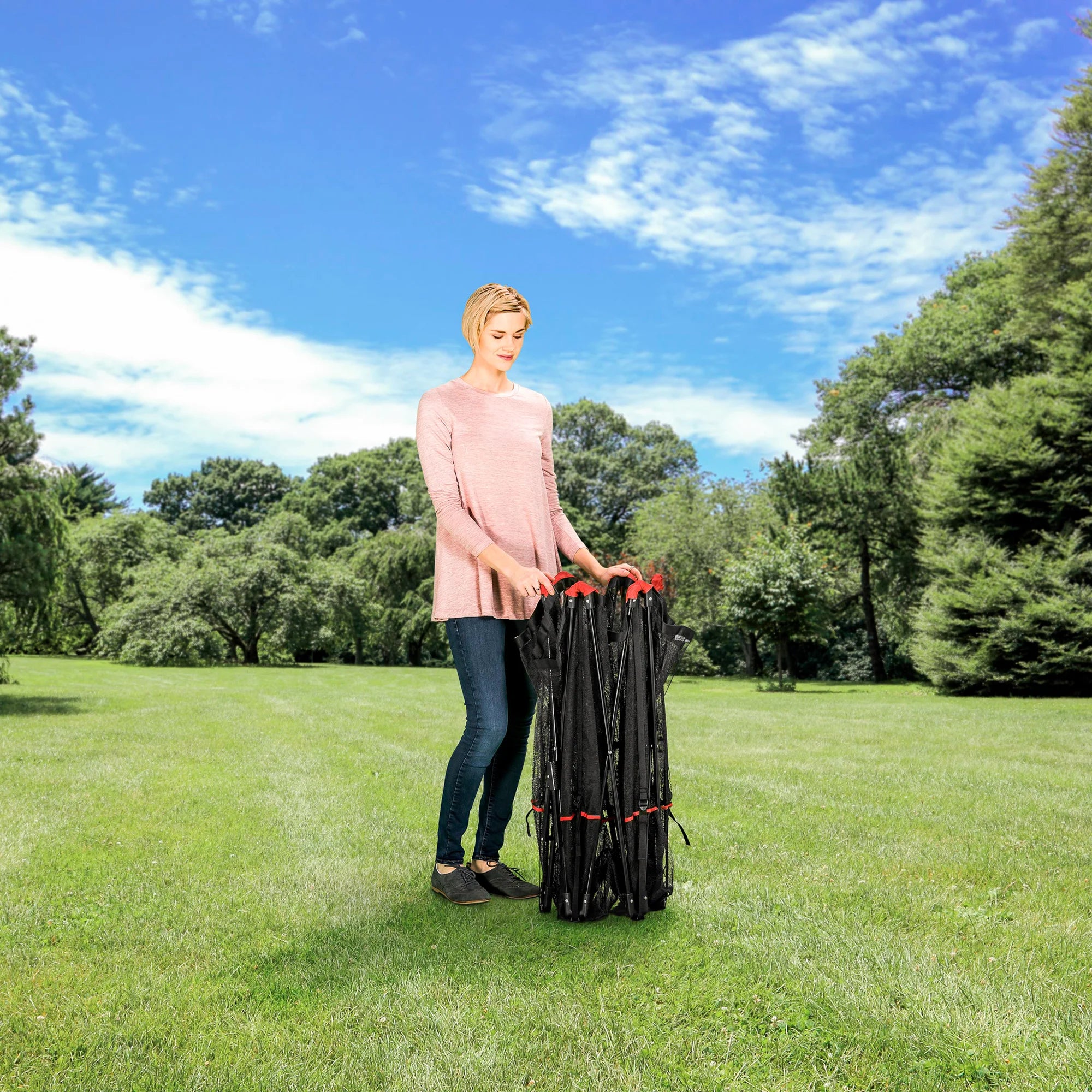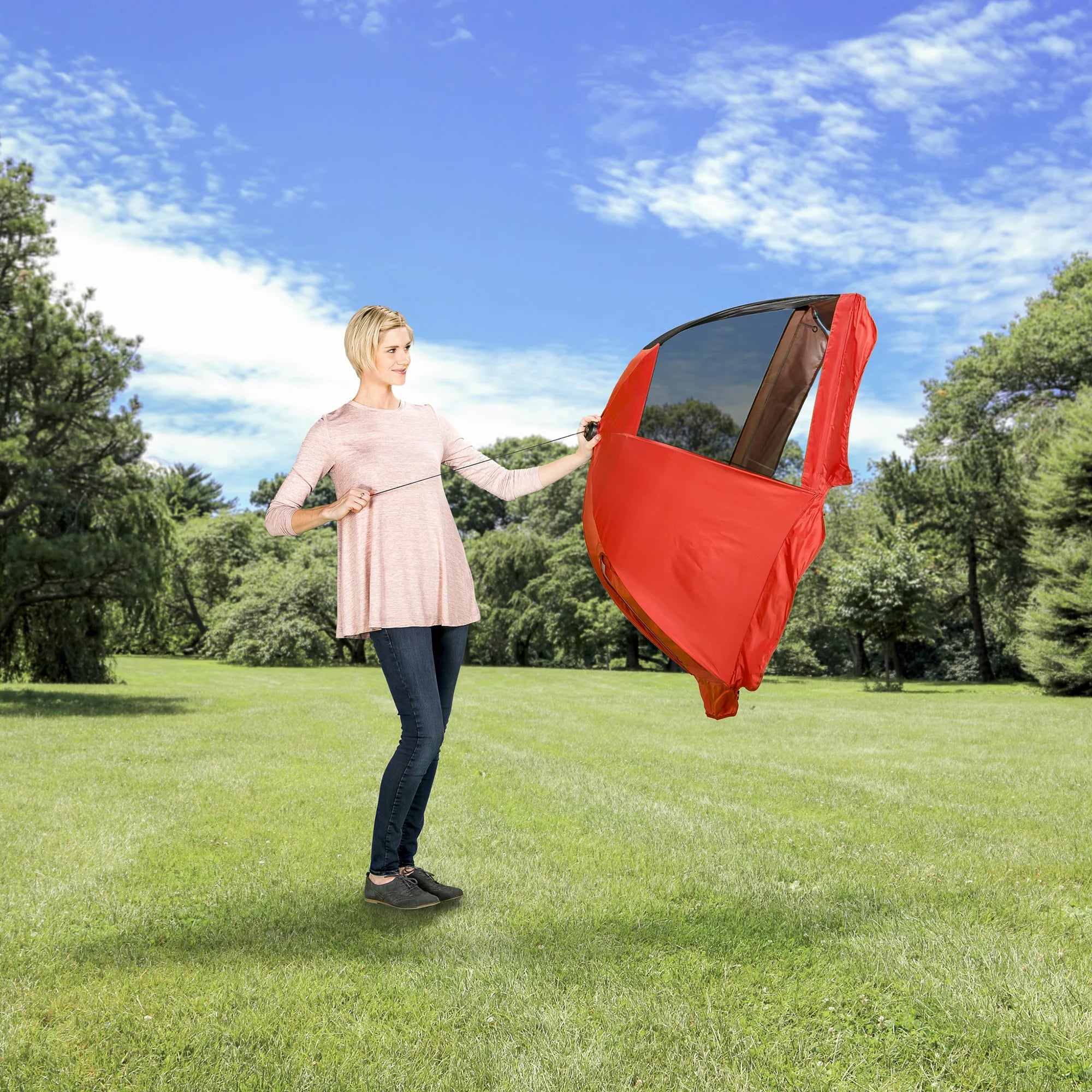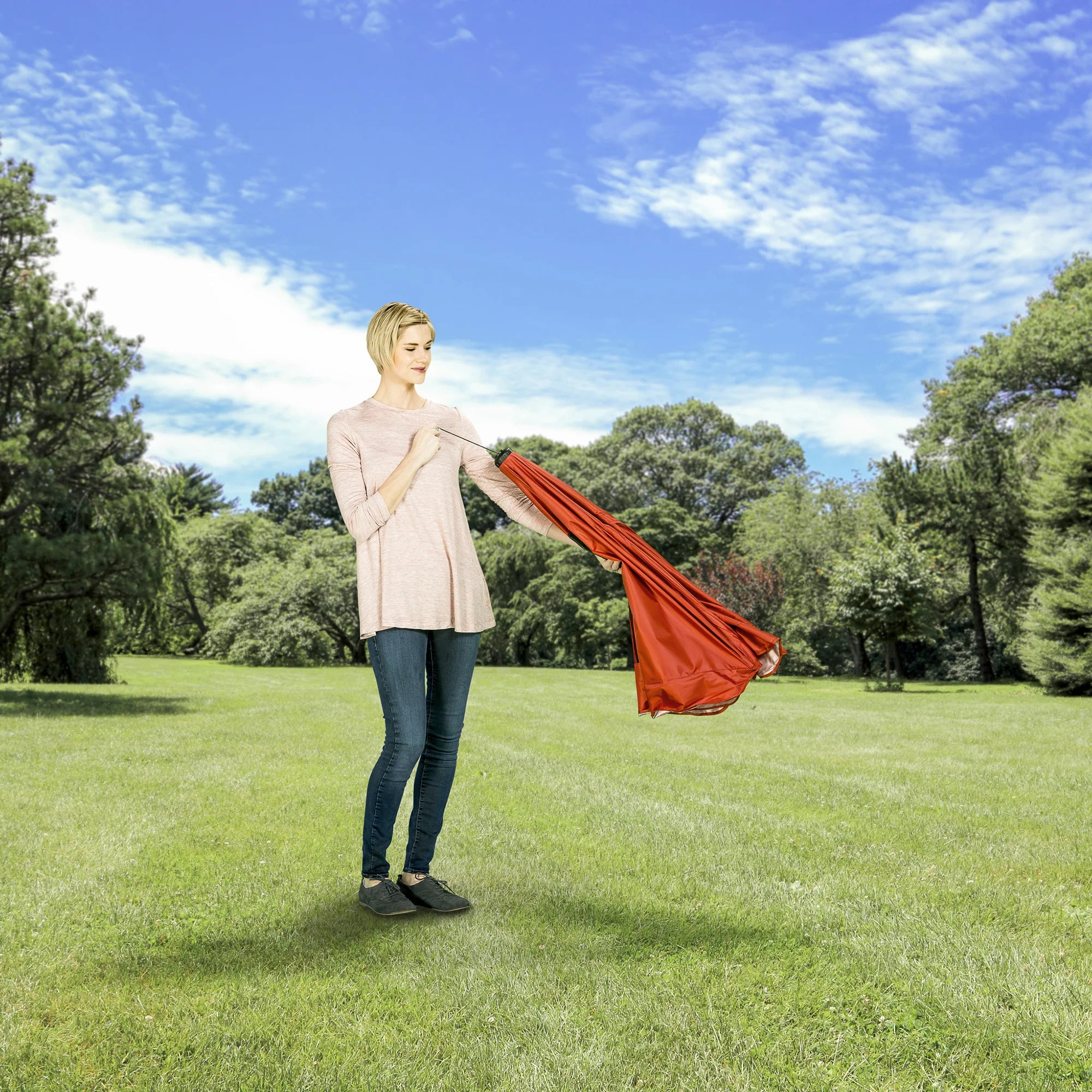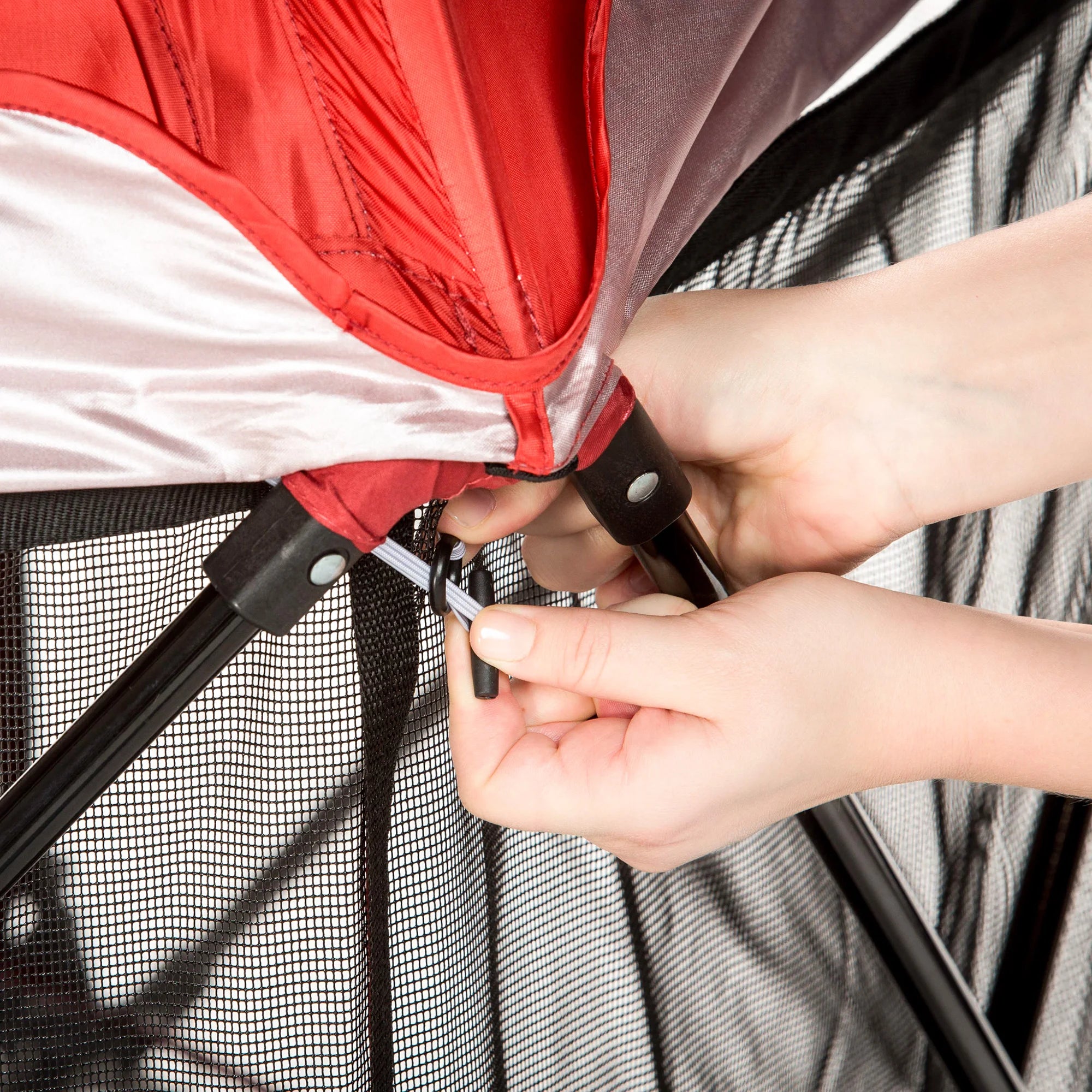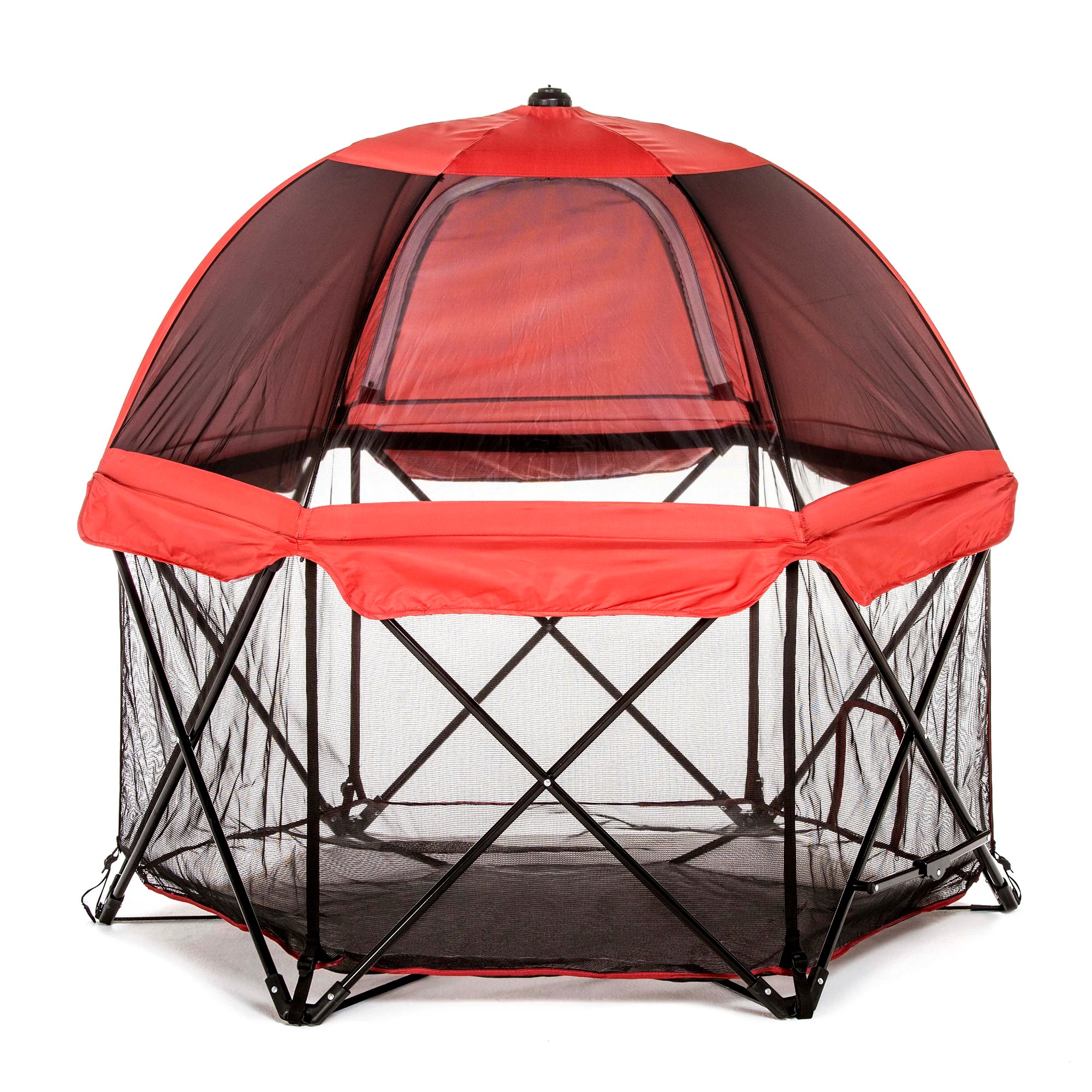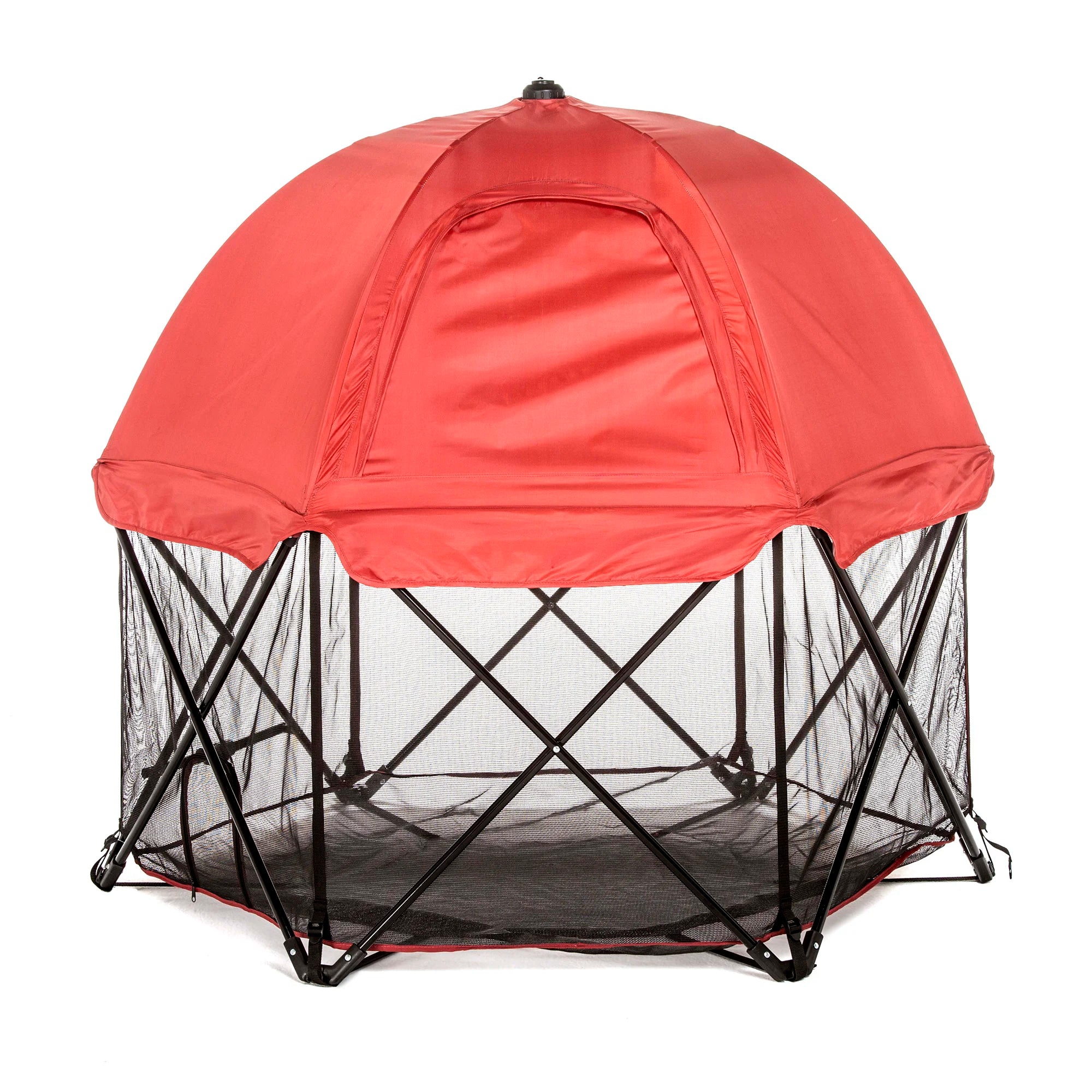 Portable Pet Pen with Canopy - Red
and Small Pet Door
The Carlson Red Portable Pet Pen with Canopy is a truly portable play yard and containment option. Creating a safe play area for your animals in seconds, the lightweight and foldable pet pen is ideal for at home, when traveling, at the park, or camping.
Built with durability and strength, the all-steel frame of the portable pet pen is equipped with reinforced mesh throughout and measures 48" wide and 26" high to easily accommodate a variety of dog breeds.
The Red Portable Pet Pen with Canopy also boasts a full coverage canopy. With a full ventilating mosquito mesh on one side and a UV protected polyester on the other it creates a safe and shaded play area for your pup.
For added convenience, a small pet door zips open to allow your small dog to enter and exit. The instant set up of the pen makes it an ideal play yard or containment choice for indoor and outdoor use.
Shop your favorite retailer below:
Product Information
Product Details
Color: Black with Red Accents
Dimensions: 48" W x 26" H
Fits a variety of breeds
Sets up and folds down in seconds
Compactly folds
Includes a small pet door for easy access
Easy carrying bag included
Reinforced mesh walls for easy cleaning
Water resistant for indoor and outdoor use
Full coverage canopy with a mosquito mesh side and UV protected polyester side
Sturdy, all metal frame
Model: #2750
What's Included in the Box
One Carlson Red Portable Pet Pen with Canopy
One 48" W x 25" H Full Coverage Canopy
One Carry Bag
Instruction Manual
The Carlson Red Portable Pet Pen with Canopy is backed by a manufacturer's limited 90-day warranty. Carlson's products are designed specifically for your pet and suit all breeds and lifestyles.
Sturdy Construction, Quick Installation
The Carlson Red Portable Pet Pen with Canopy is made entirely of steel to handle the everyday use of your pets. Made with a sturdy canvas material, the edges include a reinforced stitching for added security. While the reinforced mesh walls add durability, visibility and peace of mind knowing that your dog's claws won't rip through the pen.
The canopy on the pet pen is made of both mosquito mesh and a UV protected polyester for full coverage. To keep it simple, the fully assembled portable pet pen is designed to set up instantly and fold down compactly with a single motion. Set up is as easy as pulling it open, pushing down on the foot lock and putting your pup in to play!
The canopy is also a breeze as it pops open in seconds by pulling on the tension drawstring. Secure the full coverage canopy to the portable pet pen with the easy elastic toggle clasp and loop eyelet – and your dog has their very own secure spot in the shade!
Packable, Portable, Convenient
Whether you're at home, at the park, traveling, or visiting friends and family, the Red Portable Pet Pen with Canopy is perfect for play and containment indoors or outdoors. The lightweight portable pet pen measures 48" W and 26" H. Accommodating a wide variety of dog breeds, the pet pen has ample room for your dog(s) to move around.
The go-anywhere pet pen folds to a fraction of its size and slides into the included carry bag with strap for superior portability. And just as the pet pen folds, the canopy collapses with a push of a button and can be stored in the folded-up pet pen.
Because we know your travels take you indoors and out, the portable play yard is made from reinforced mesh and water-resistant material to keep damp grass or dirty puppy paws from making a mess. The water-resistant nature of the yard also makes clean up simple. Wipe or spray down the pet pen with a damp cloth and soap or a hose for bigger messes to keep it fresh and sanitary.
The addition of the full coverage canopy offers protection from the sun and bugs if your dog is going to be outdoors in warm weather. The door located on the UV protected side of the canopy is perfect for accessing your pup as they play.
ALL-STEEL CONSTRUCTED

90-DAY WARRANTY