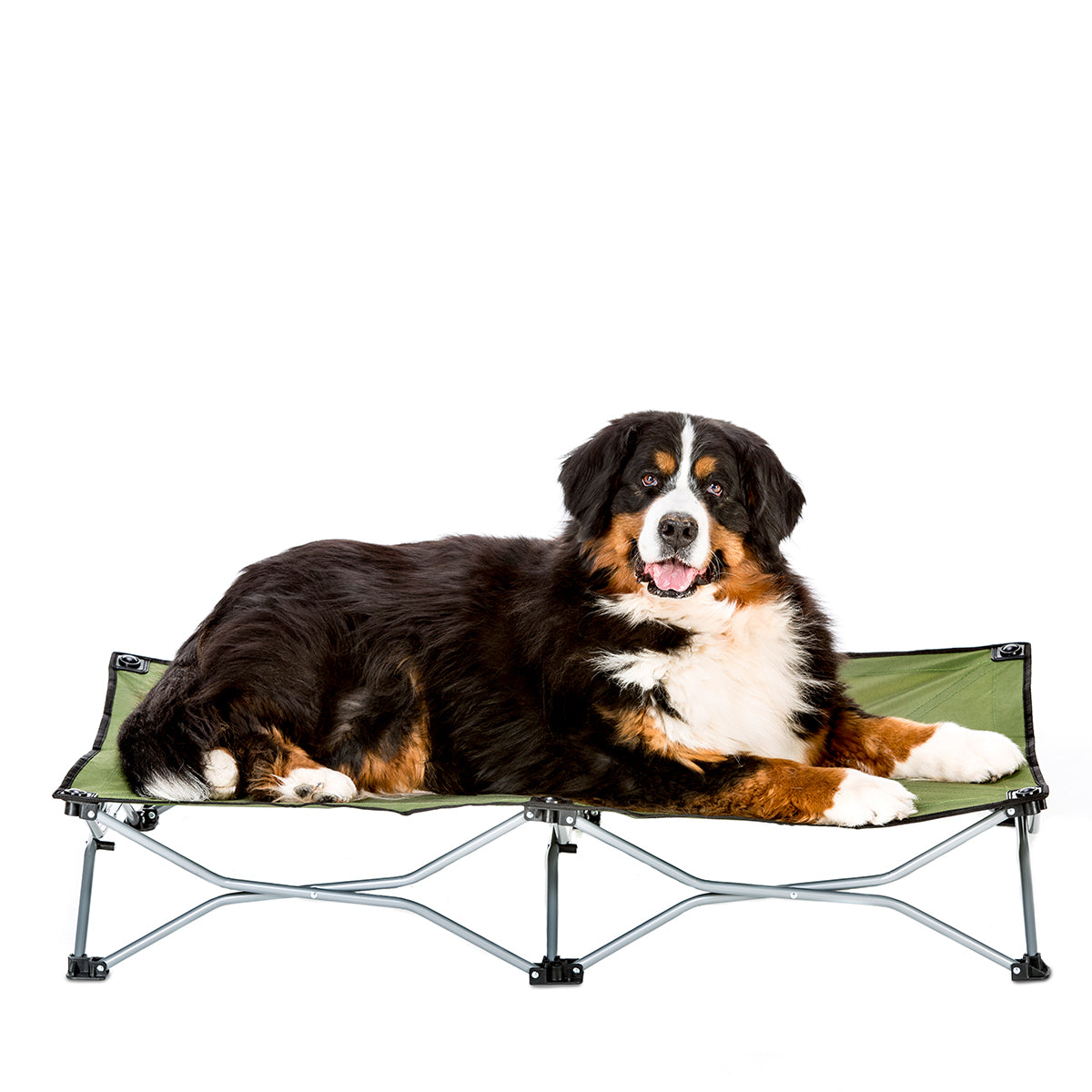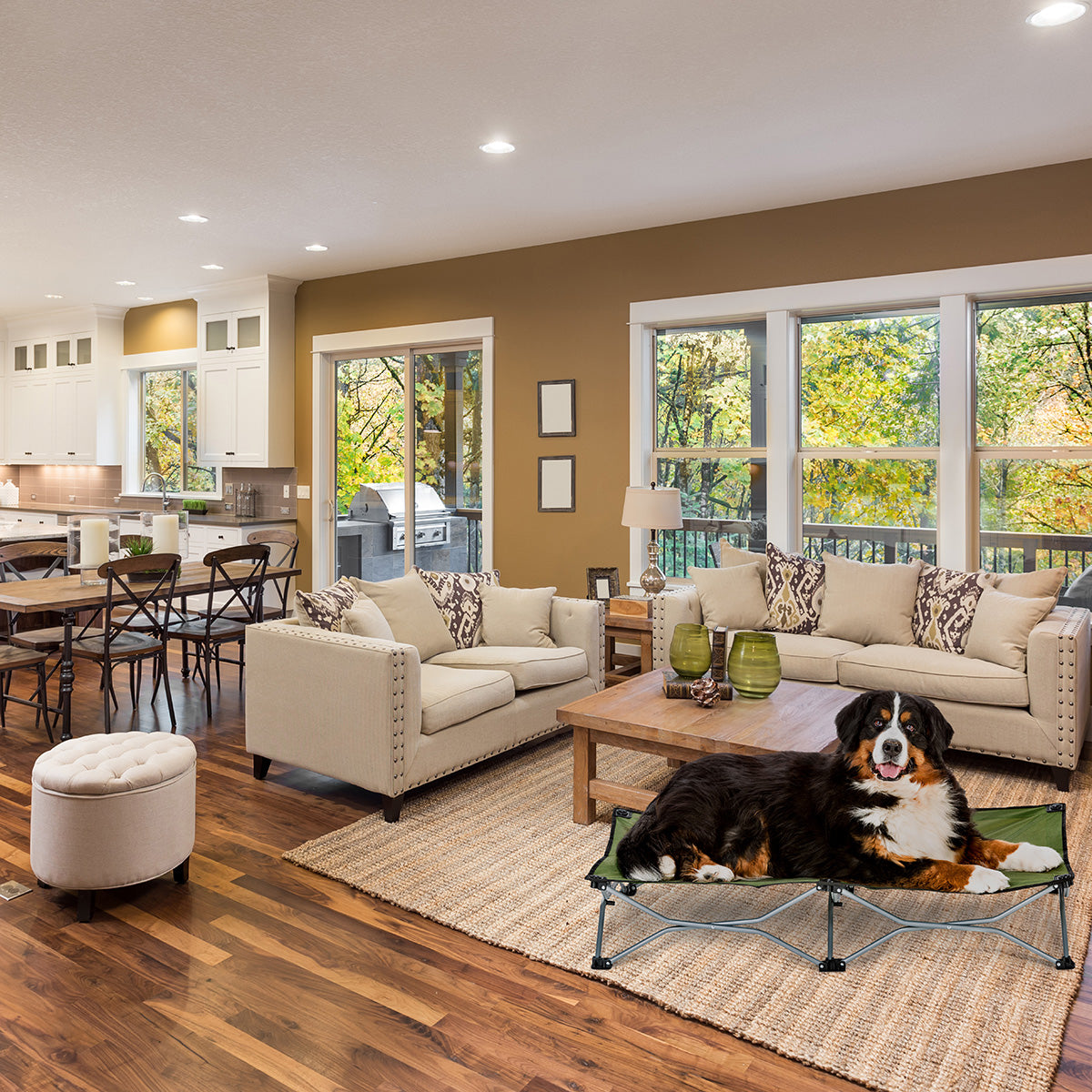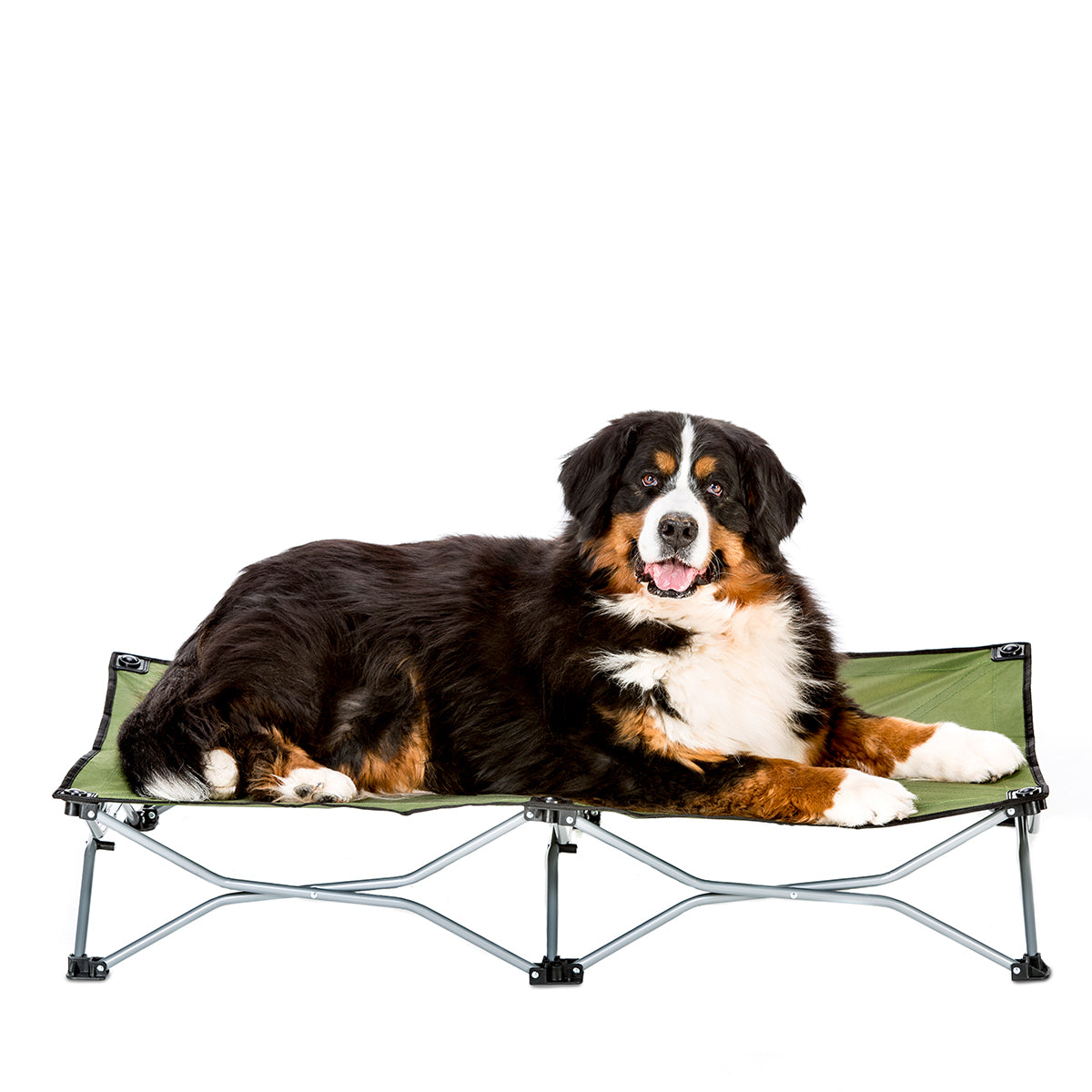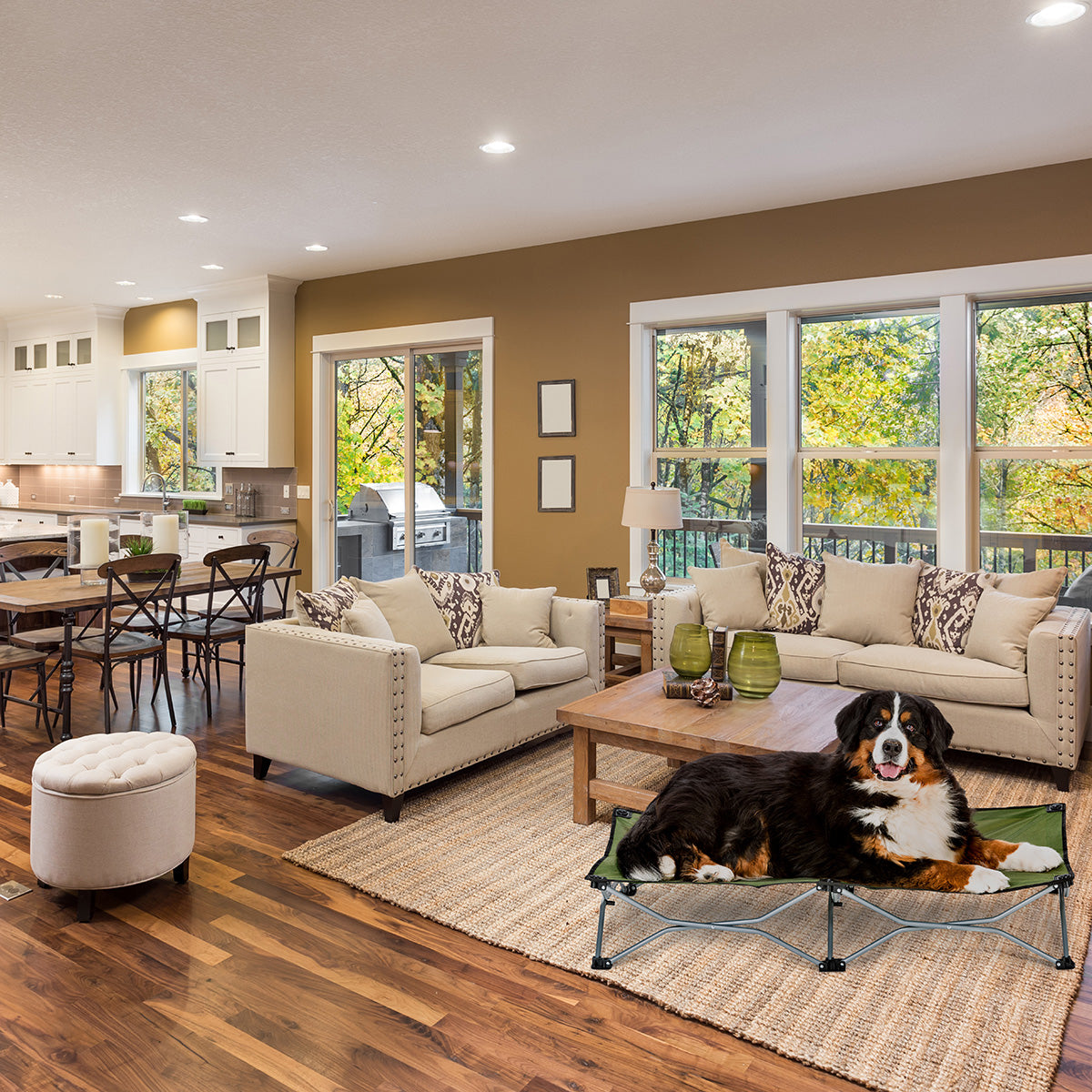 Large Portable Pup Pet Bed - Green
The Carlson Large Portable Pup Pet Bed is a multi-functional cot-style bed for your large dog who needs a safe, comfortable place to rest. An essential item for home, travel, pet daycare, picnics, and camping - the elevated dog bed was designed for easy transportation.
Setting up in seconds wherever or whenever you need it, the 47.5" x 24.5" foldable dog bed can hold medium to large breeds, up to 95 pounds, effortlessly.
Made of an all-steel construction, the versatile portable pet bed is built with durability, safety, and convenience in mind.
Sturdy canvas material lines the elevated dog bed, reinforcing the edges for added security and comfort. The fold-and-go design is ideal as an outdoor dog bed and for the adventurous family that still wants to include their pup!
Product Information
Product Details
Color: Green
Dimensions: 47.5" L x 24.5" W x 9" H
Ideal for medium to large breeds
Sets up and folds down in seconds for storage/travel
Durable, waterproof nylon is easily washable
Sturdy, all-metal frame
Model: #8045
What's Included in the Box
One Carlson Large Portable Pup Pet Bed
Instruction Manual
The Carlson Large Portable Pup Pet Bed is backed by a manufacturer's limited 90-day warranty. Carlson's products are designed specifically for your pet and suit all breeds and lifestyles.
Sturdy Construction, Quick Installation
The Carlson Large Portable Pup Pet Bed is made entirely of steel to handle the everyday use of your pet. Made from a sturdy canvas material, the bed liner includes reinforced stitching for added security.
We designed the portable dog bed to set up in seconds and fold down compactly with a single motion. To open from the closed position, just push down on the sides until it fully stretches out. To fold, just grab each side and push in.
Portable, Lightweight, Washable
Whether your dog is at home, at doggie daycare, in a hotel room, spending time at the park, or camping for the weekend, the raised dog bed is perfect for indoor or outdoor dog bed use.
Weighing just three pounds, the bed is designed to handle up to 95 pounds and measures 47.5" L x 24.5" W x 9" H, making it ideal for medium to large breeds.
The Carlson Large Portable Pup Pet Bed is made from heavy-duty, waterproof nylon. The liner cleans up quickly with a damp cloth and soap to keep the bed clean and sanitary.
ALL-STEEL CONSTRUCTED

90-DAY WARRANTY