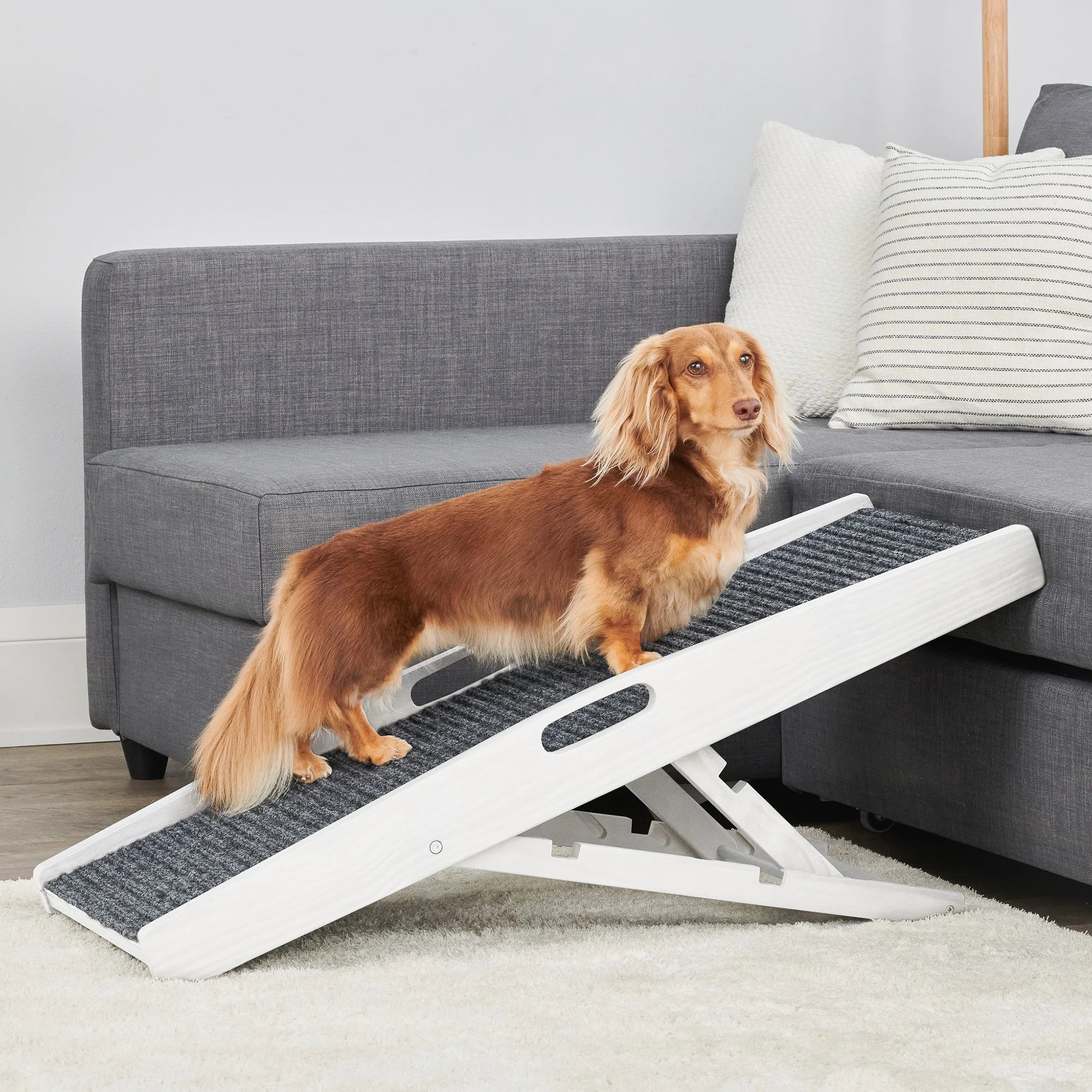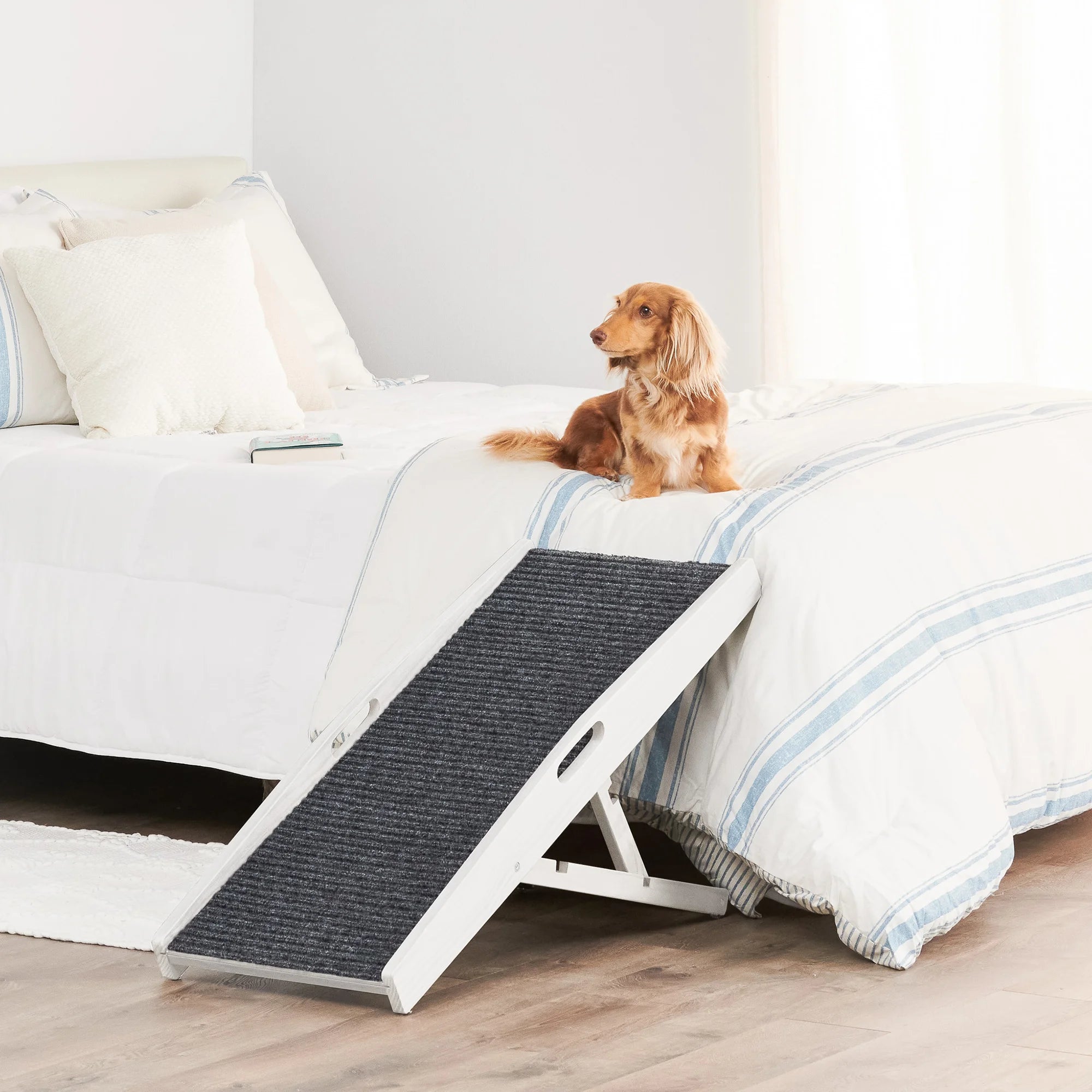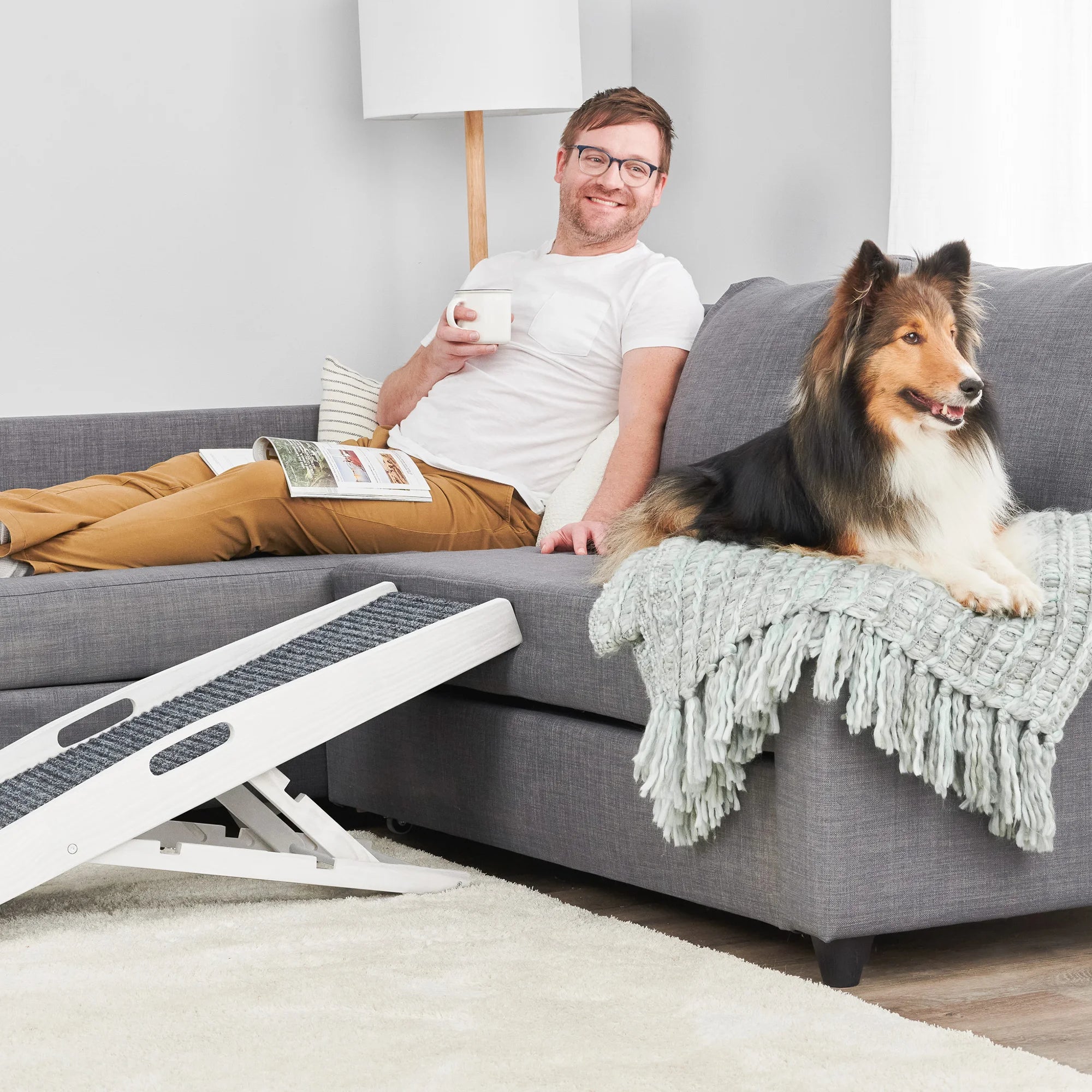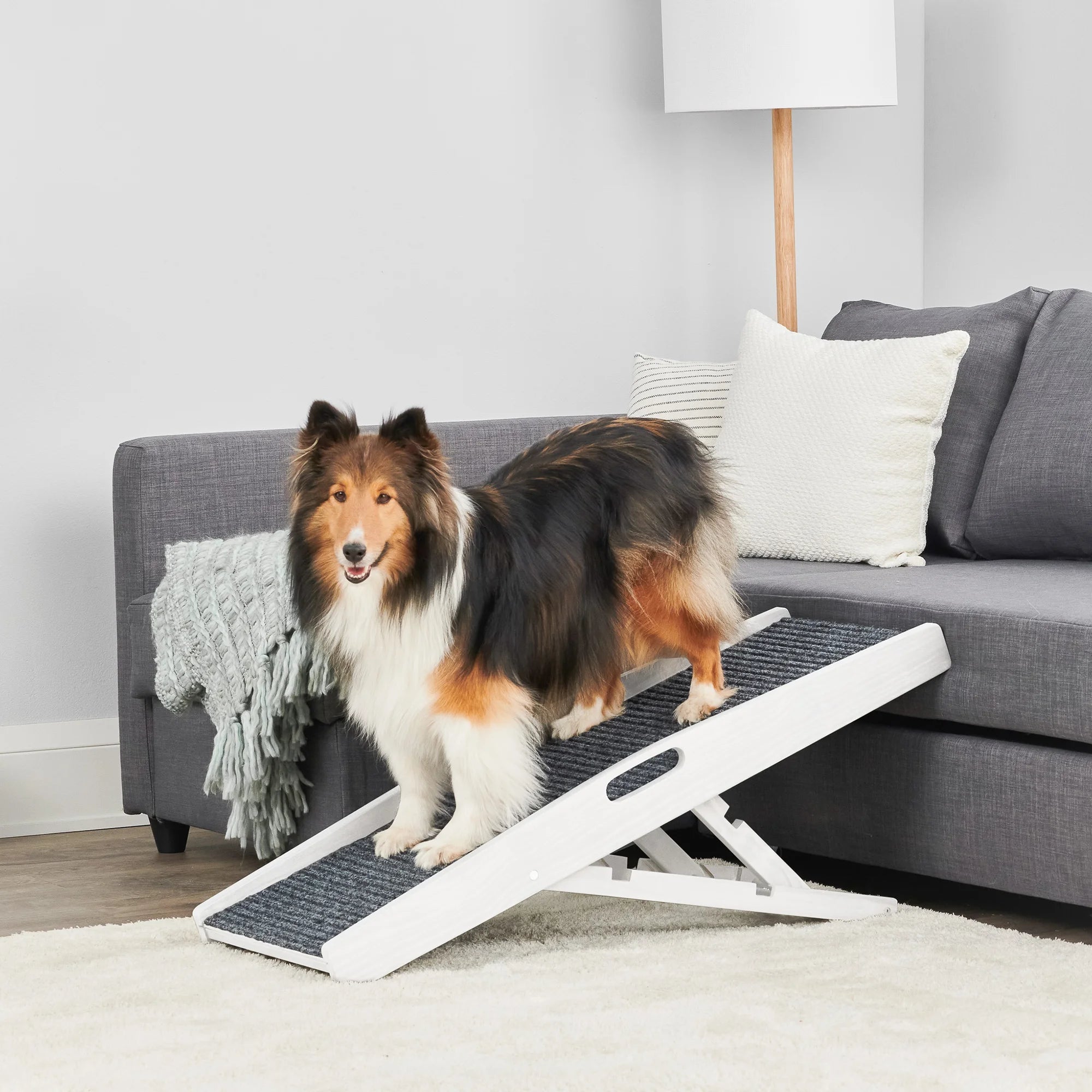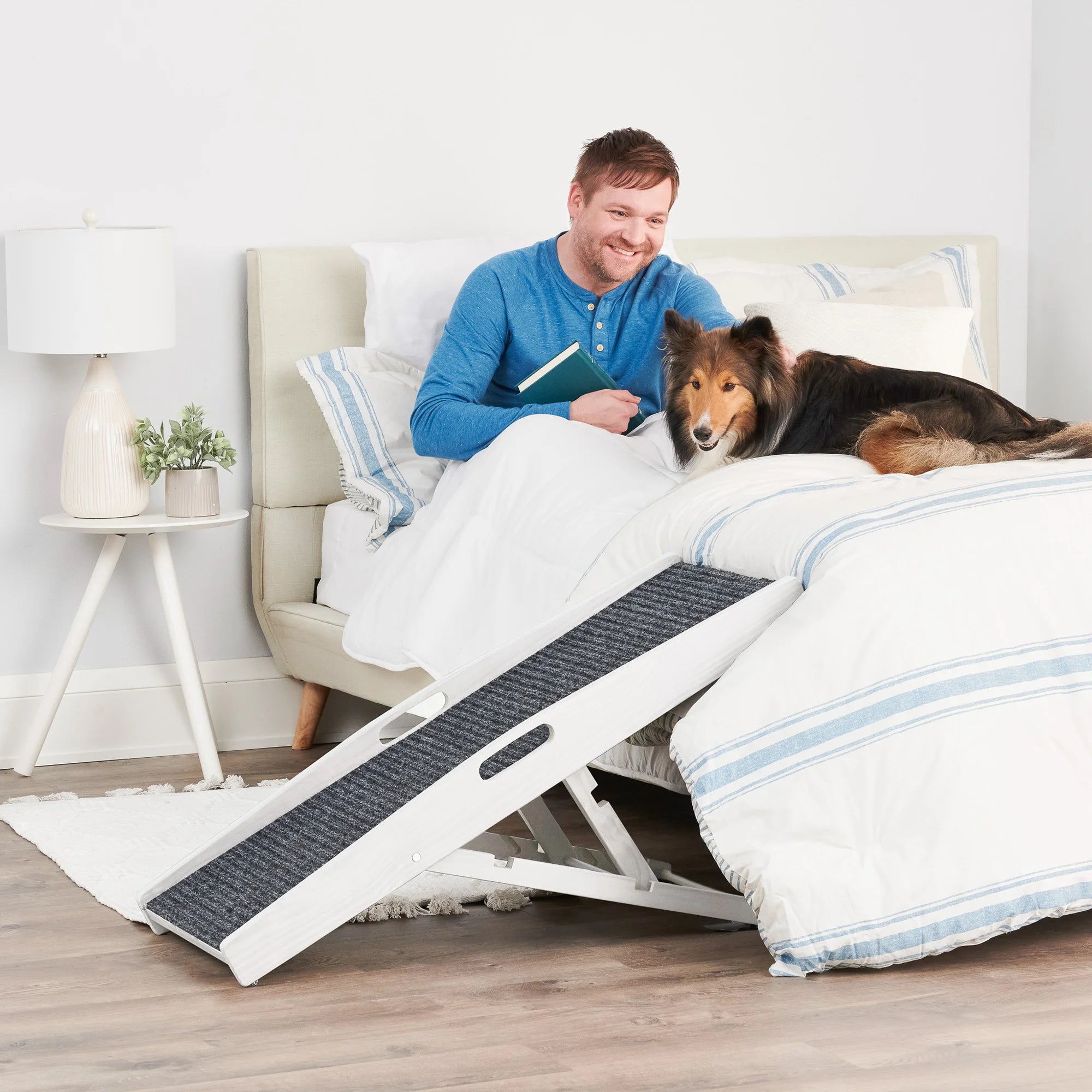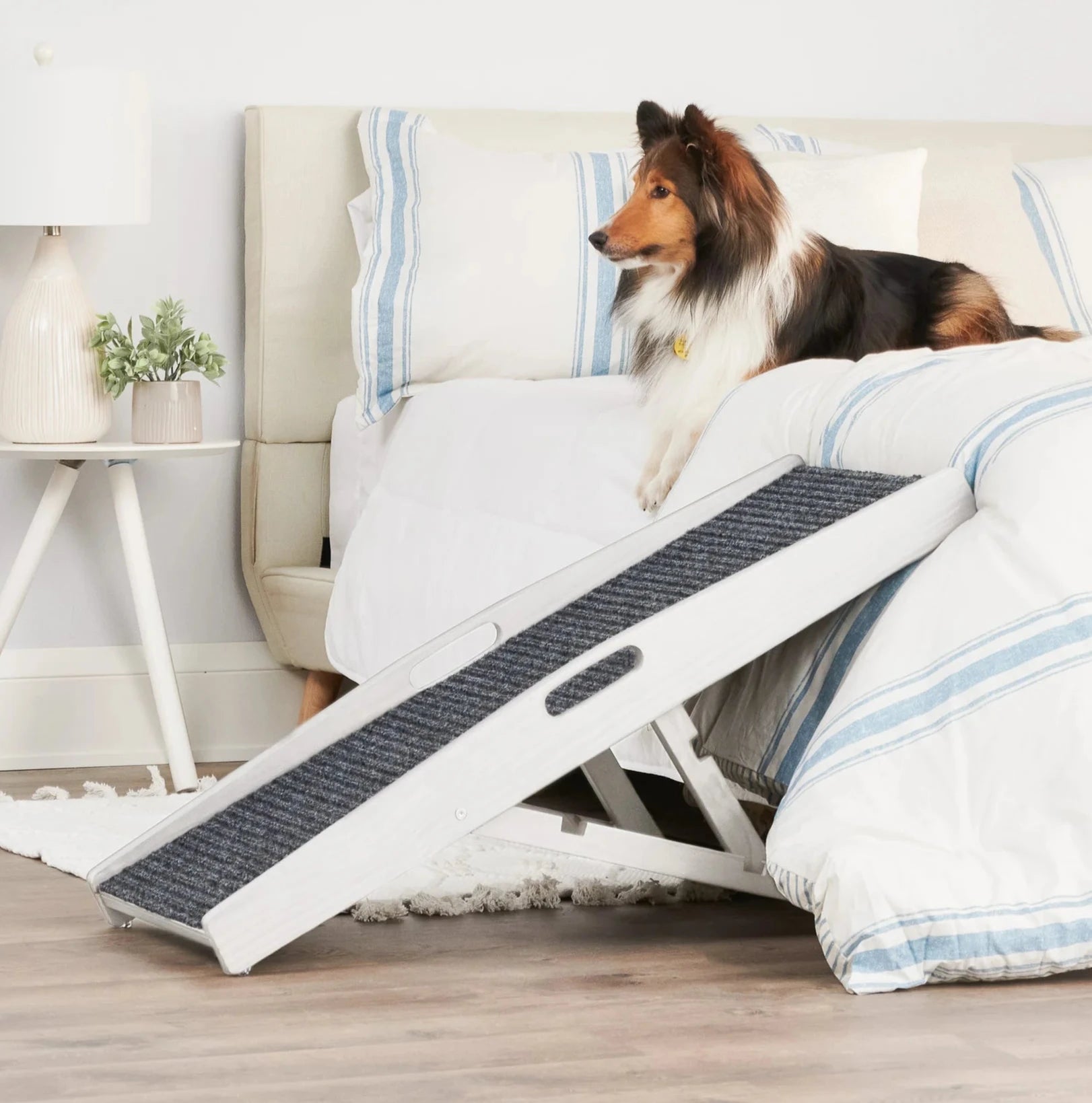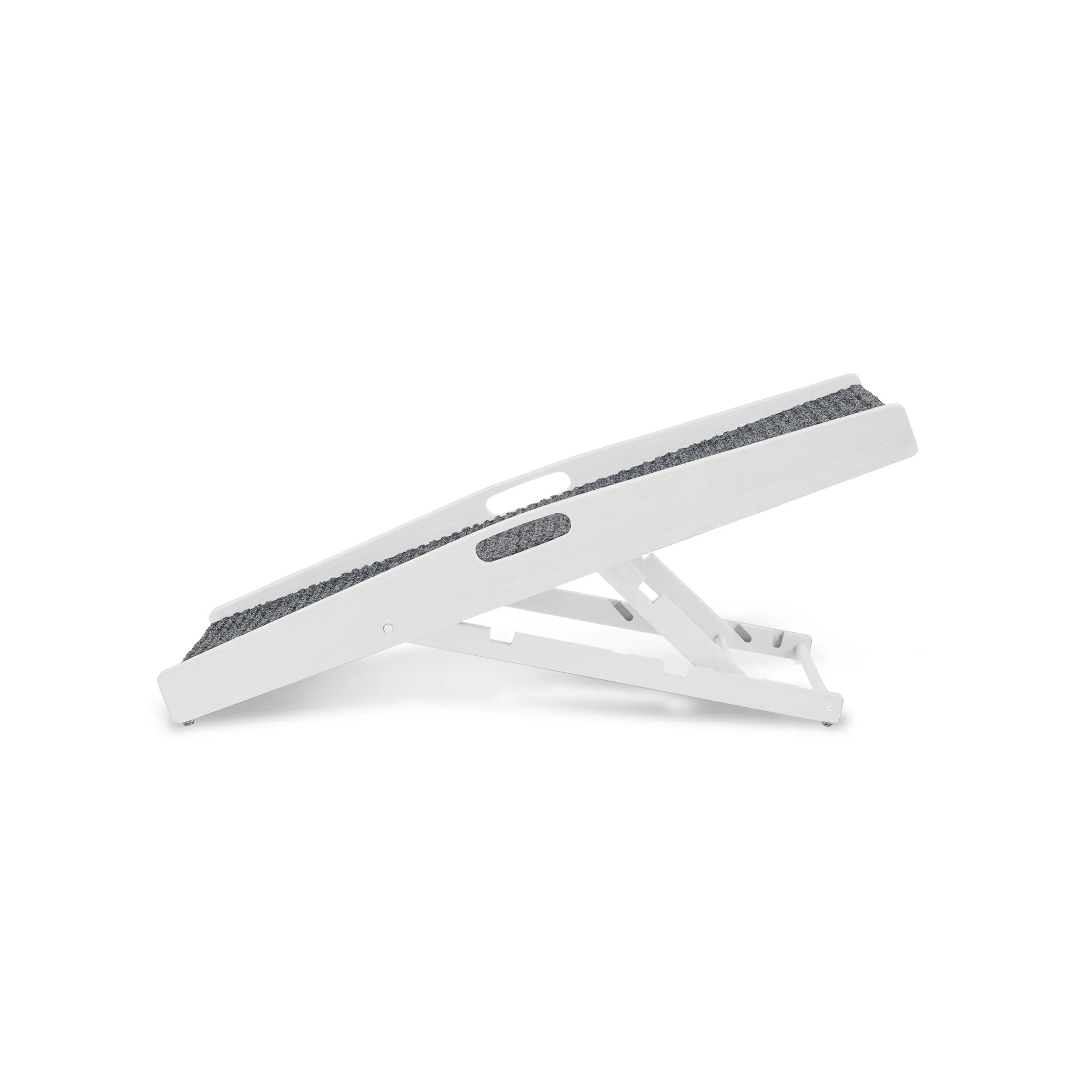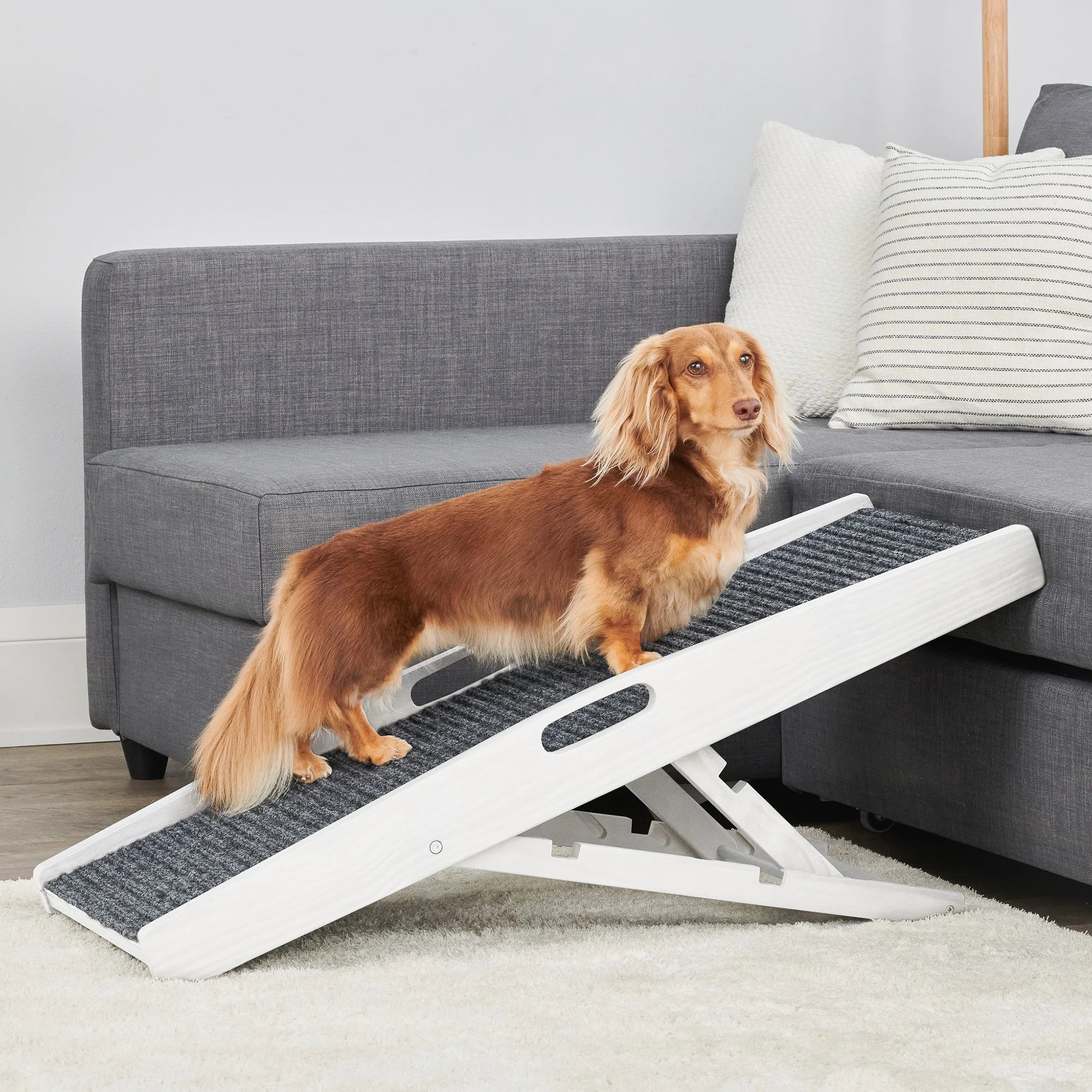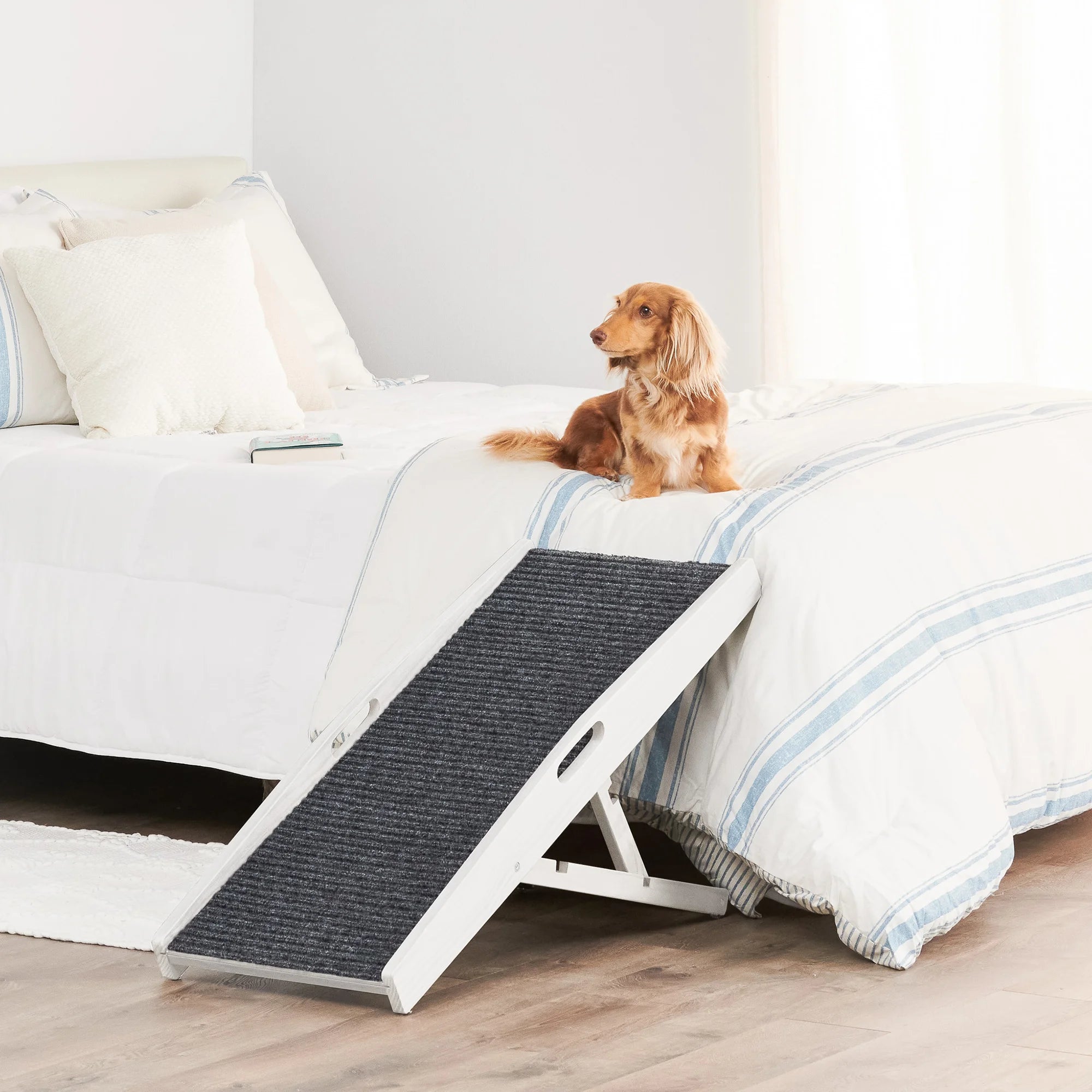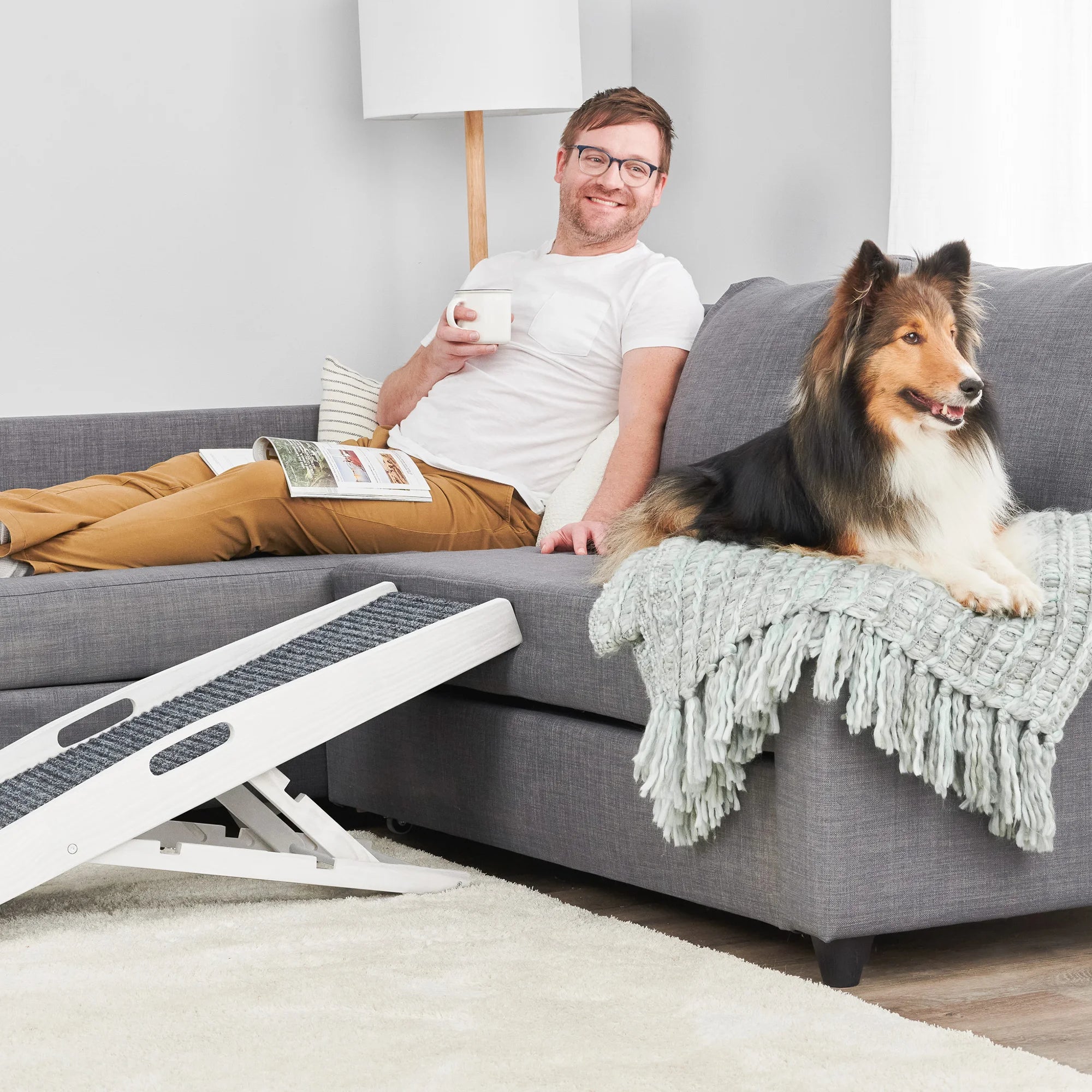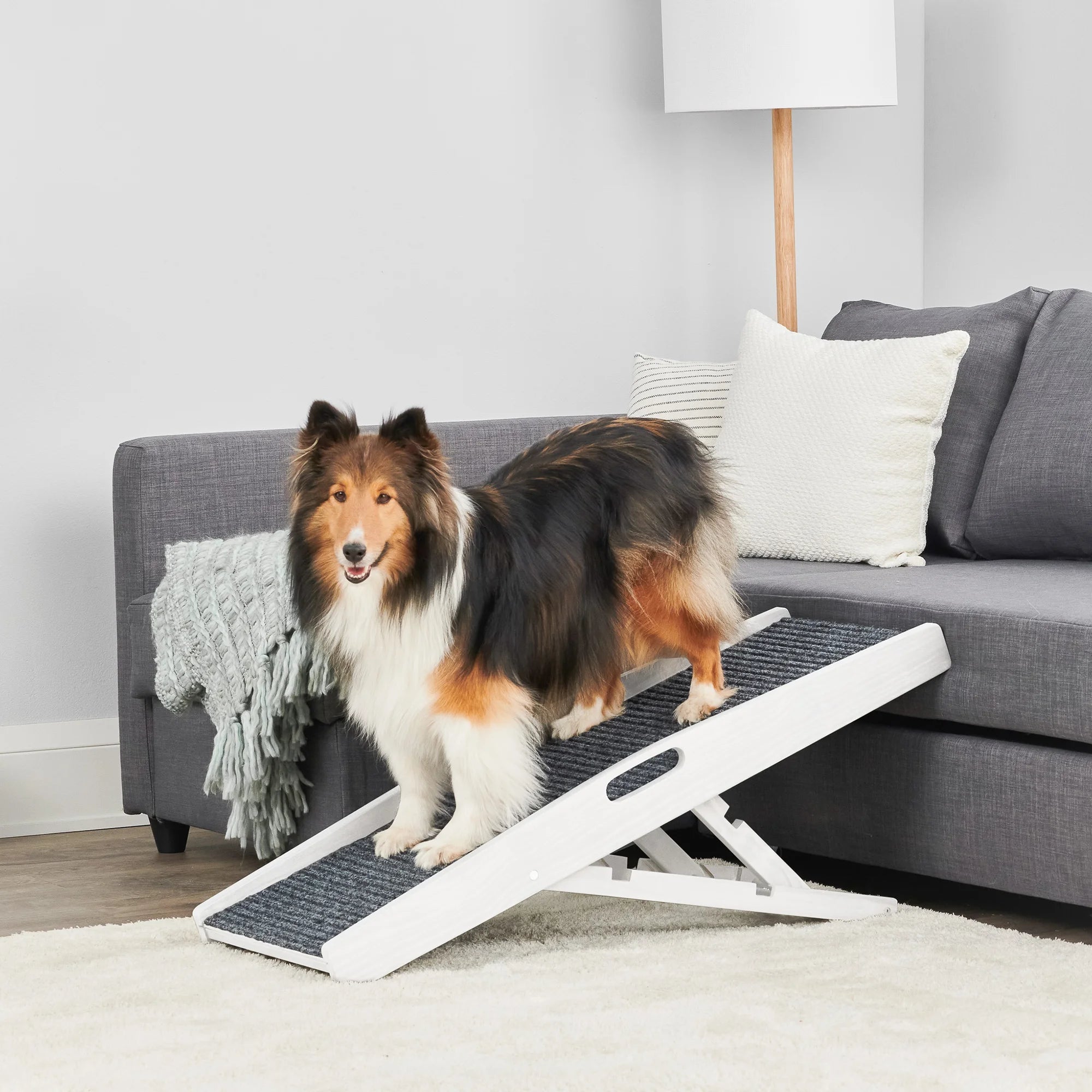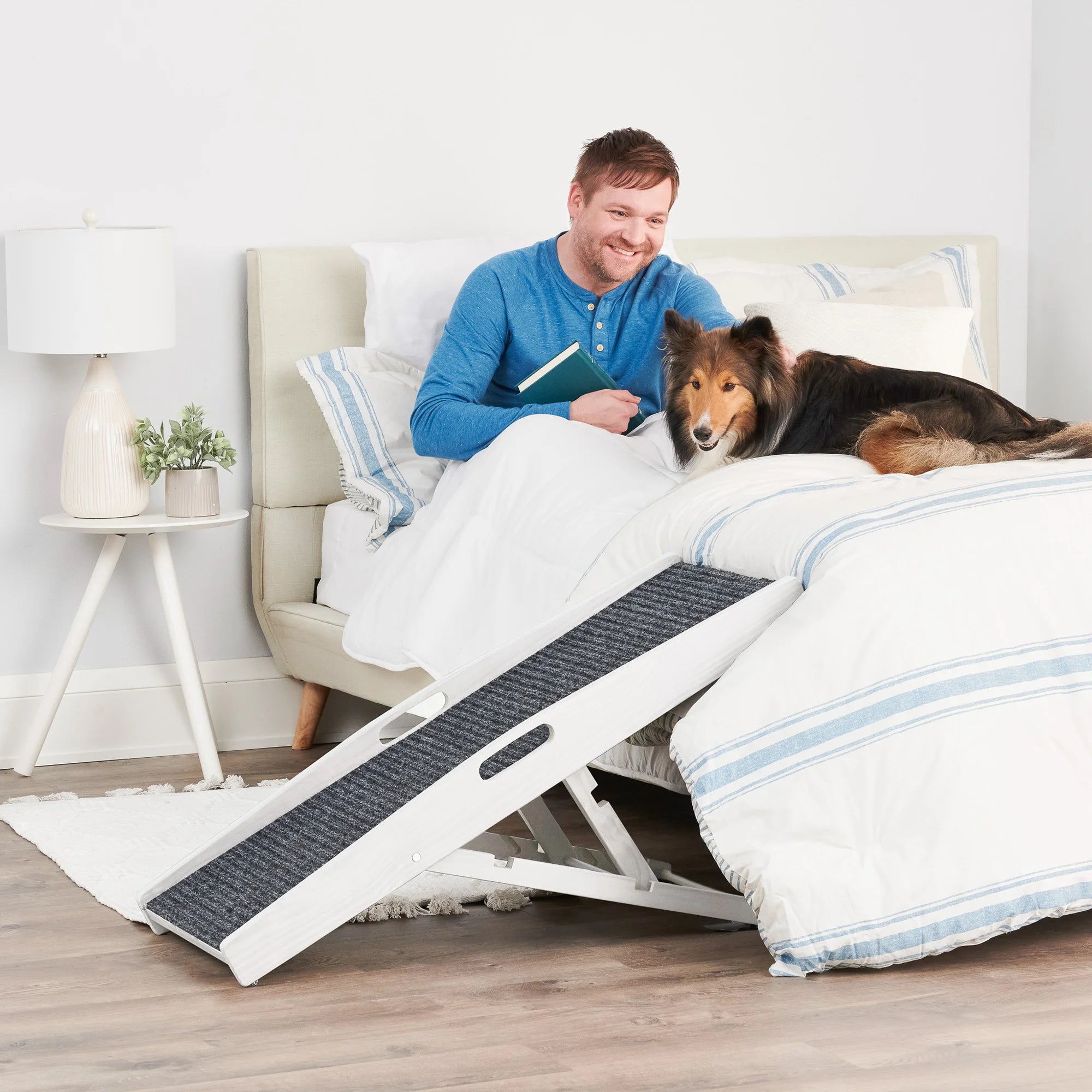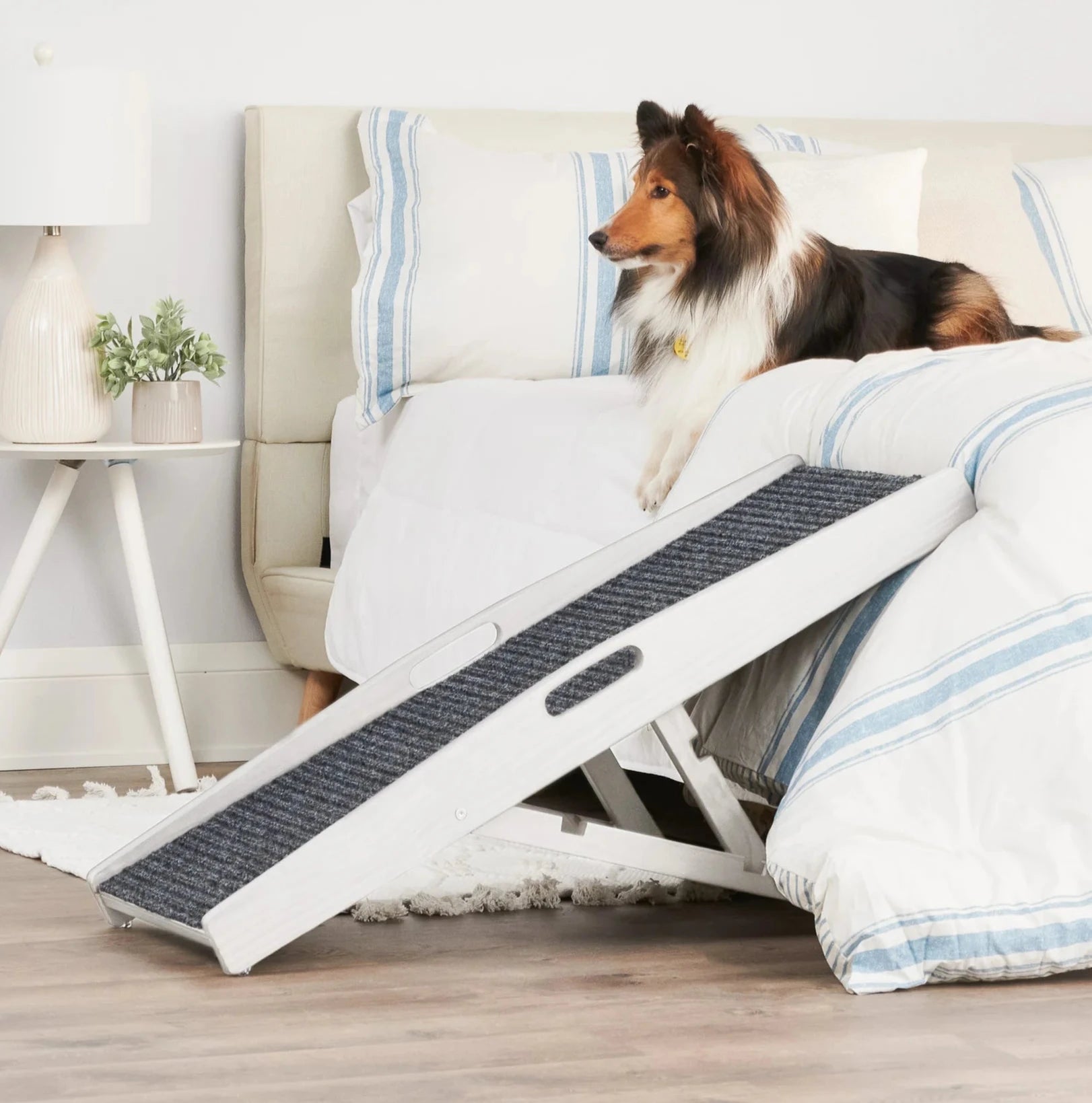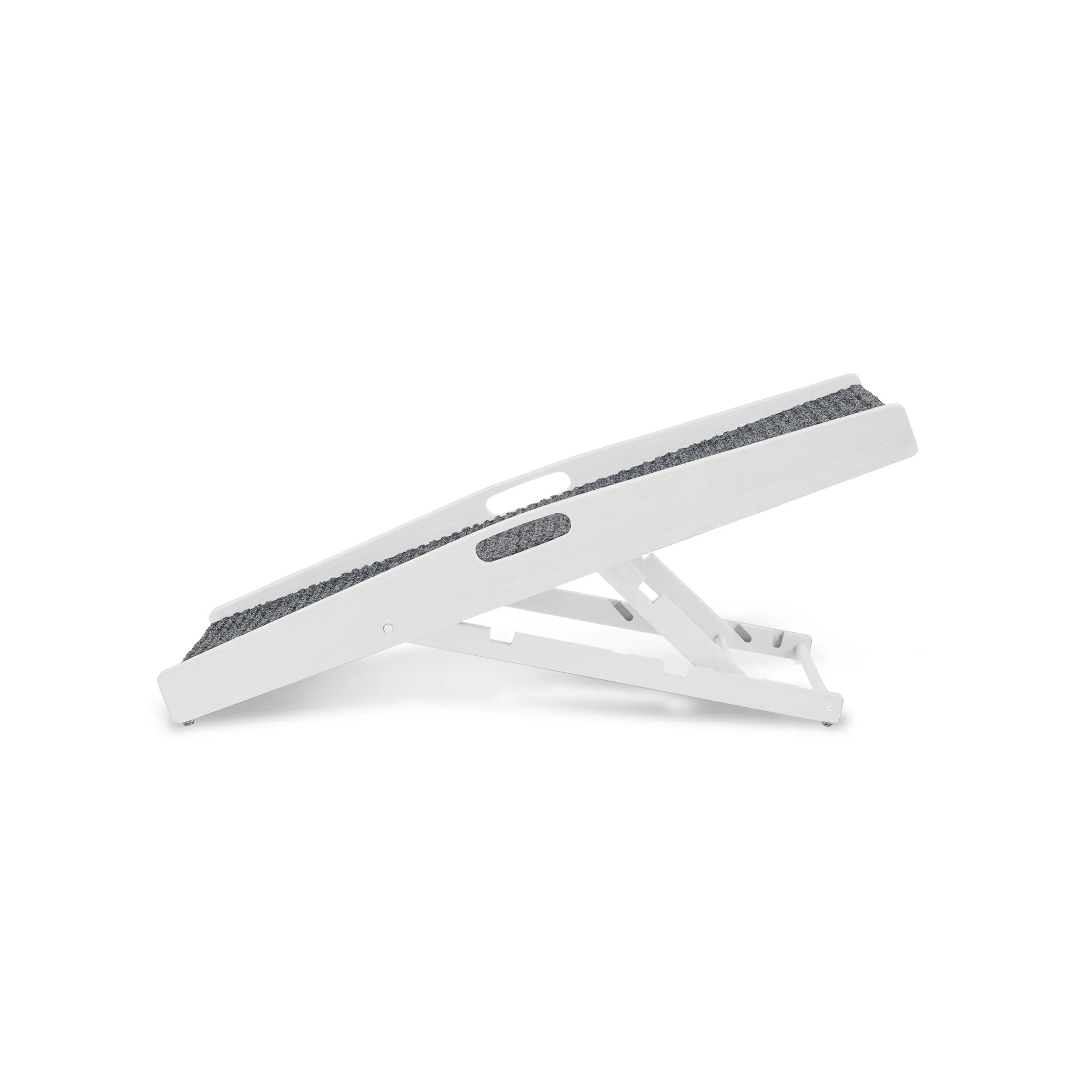 Indoor Pet Ramp - White
The Carlson White Indoor Pet Ramp is a helpful and effective way to provide your pet with easy access to all your favorite hangout spots.
This adjustable and collapsible pet ramp can be set up in any area your pet may need a boost- like a bed, couch, or chair.
The foldable pet ramp has a retaining lock to hold leg braces and a handle for an easy carry around your home.
The adjustable legs interlock, allowing the ramp to stow flat when not in use. It also offers rubber feet and a no-slip carpet tread for added safety for your pet.
Shop your favorite retailer below:
Product Information
Product Details
Color: White Wood with Gray Carpet
Collapsed Dimensions: 39.5" L x 16" W x 4" H
Adjustable Ramp Heights: 12", 16", 20", and 24"
No-slip ribbed carpet for the best traction
Rubber feet to keep the ramp in place
Handle for transportation
Model: #7100W
What's Included in the Box
One Carlson White Indoor Pet Ramp
Instruction Manual
The Carlson Indoor Pet Ramp is backed by a manufacturer's limited 90-day warranty.
Sturdy, Easy to Assemble, Convenient
The Carlson White Indoor Pet Ramp is designed with high-quality materials, making it reliable for your pet's everyday use. We designed the pet ramp to set up in seconds and fold down compactly with one single motion.
The convenient assembly makes the pet ramp a staple for every pet-loving home. Equipped with a handle, the pet ramp can be easily transported from space to space.
Safe, Helpful, Adjustable
To prioritize your pet's safety, we lined the ramp with gray carpet, making it easy for your pet to keep their balance while using the ramp. The four adjustable ramp heights of 12", 16", 20", and 24" makes it easy for your pet to use the ramp, so they can access any indoor surface.
Whether the ramp is used to boost your senior dog to their favorite spot on the couch, or to boost your baby bunny to their favorite pillow on the bed, you can be at peace knowing your pet is safe moving from surface to surface safely.