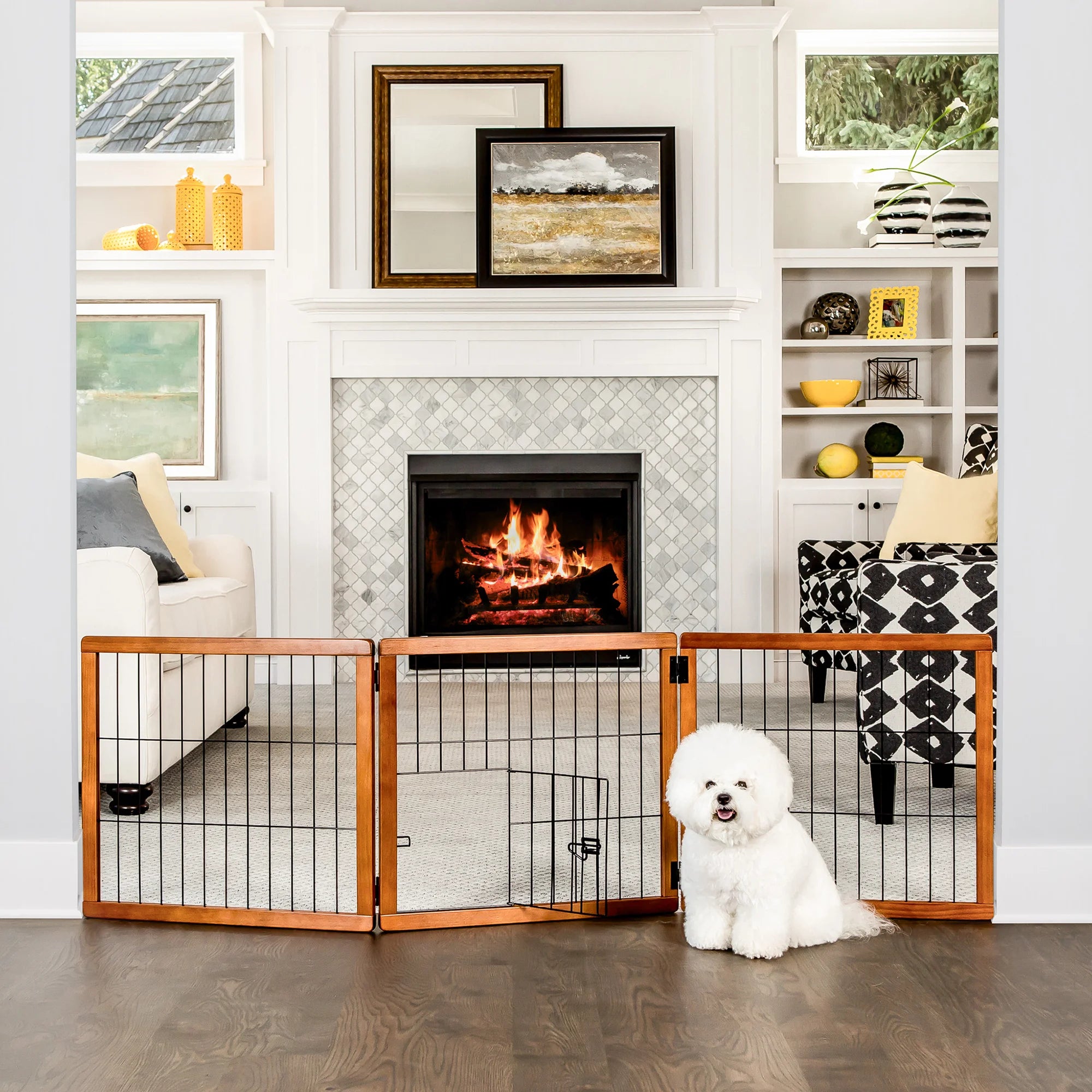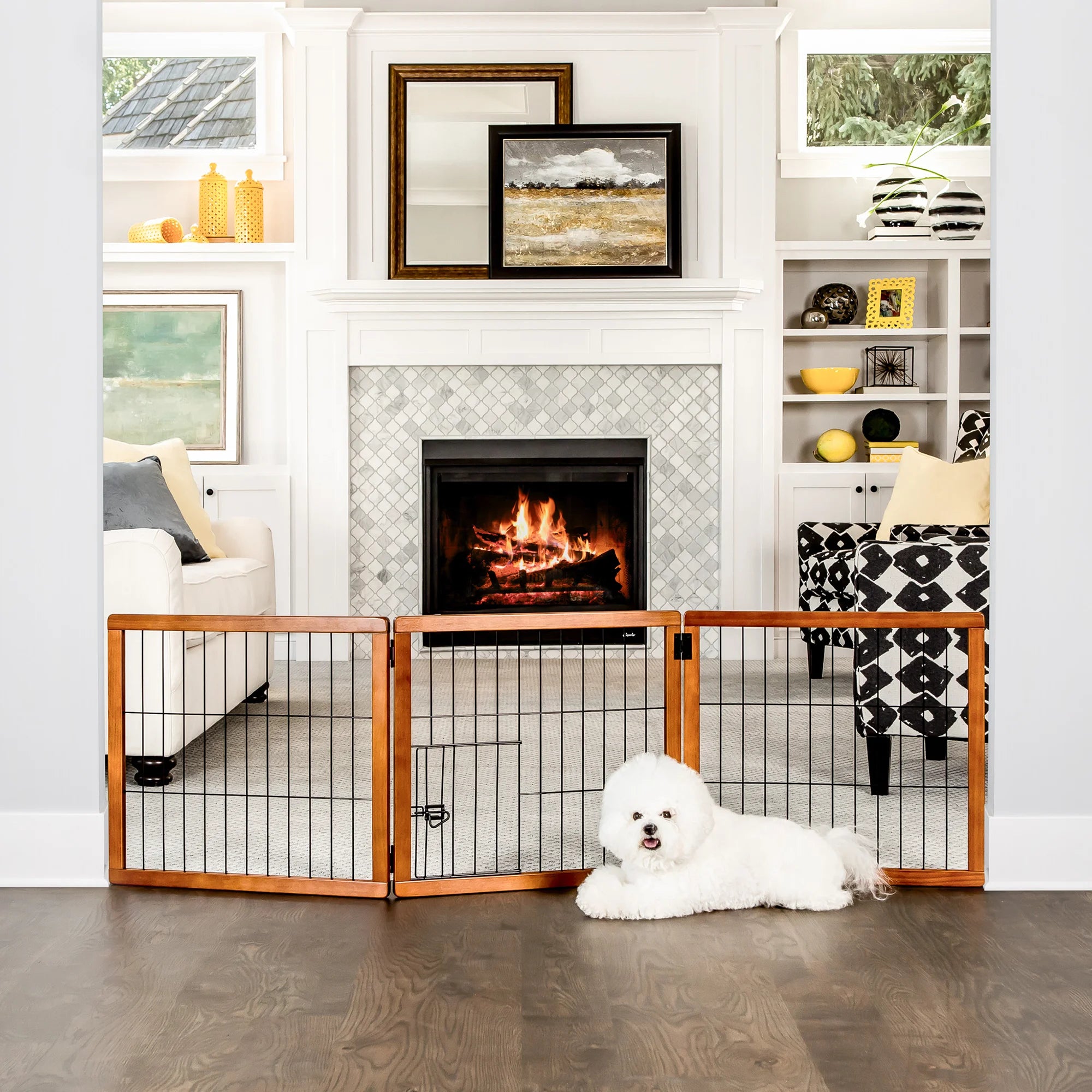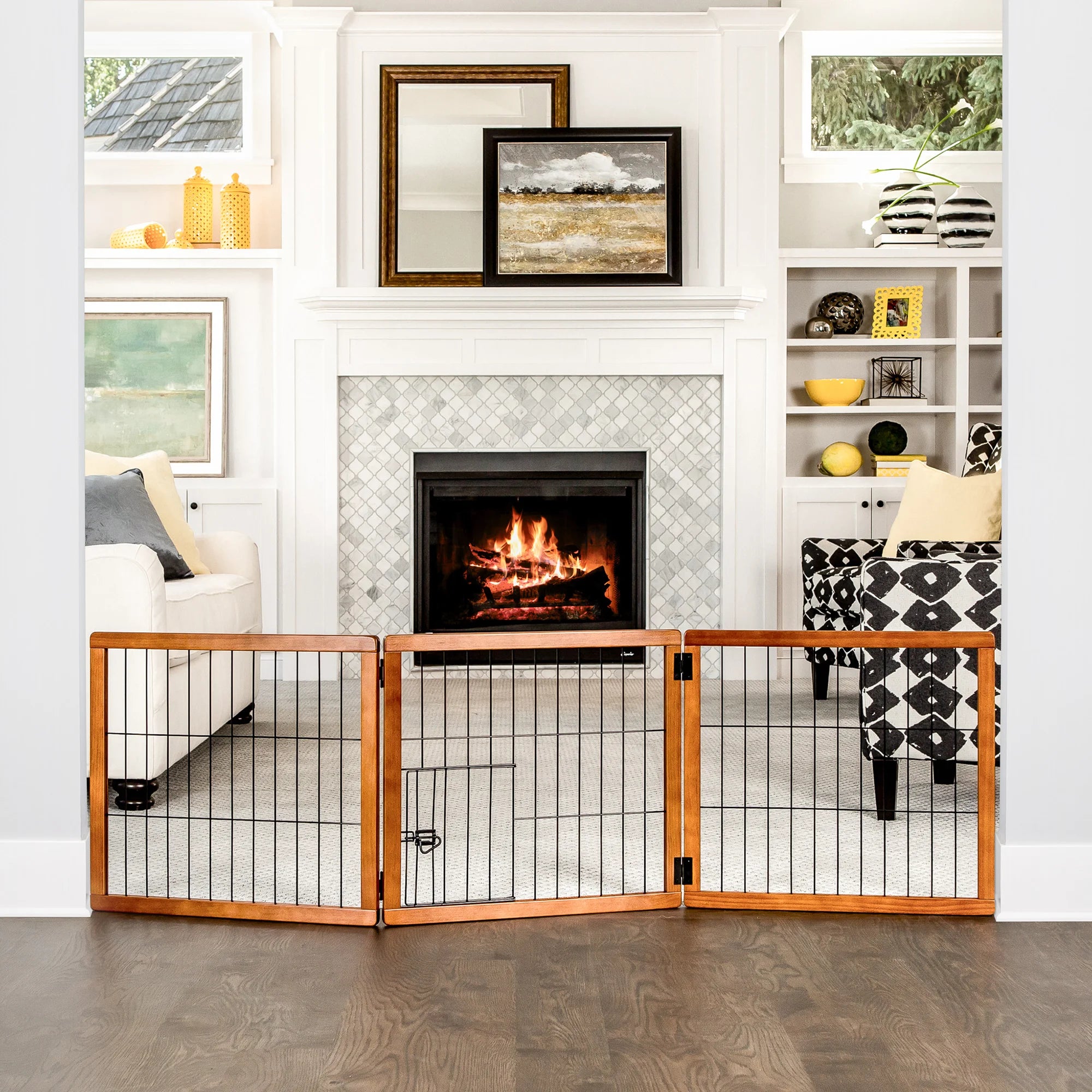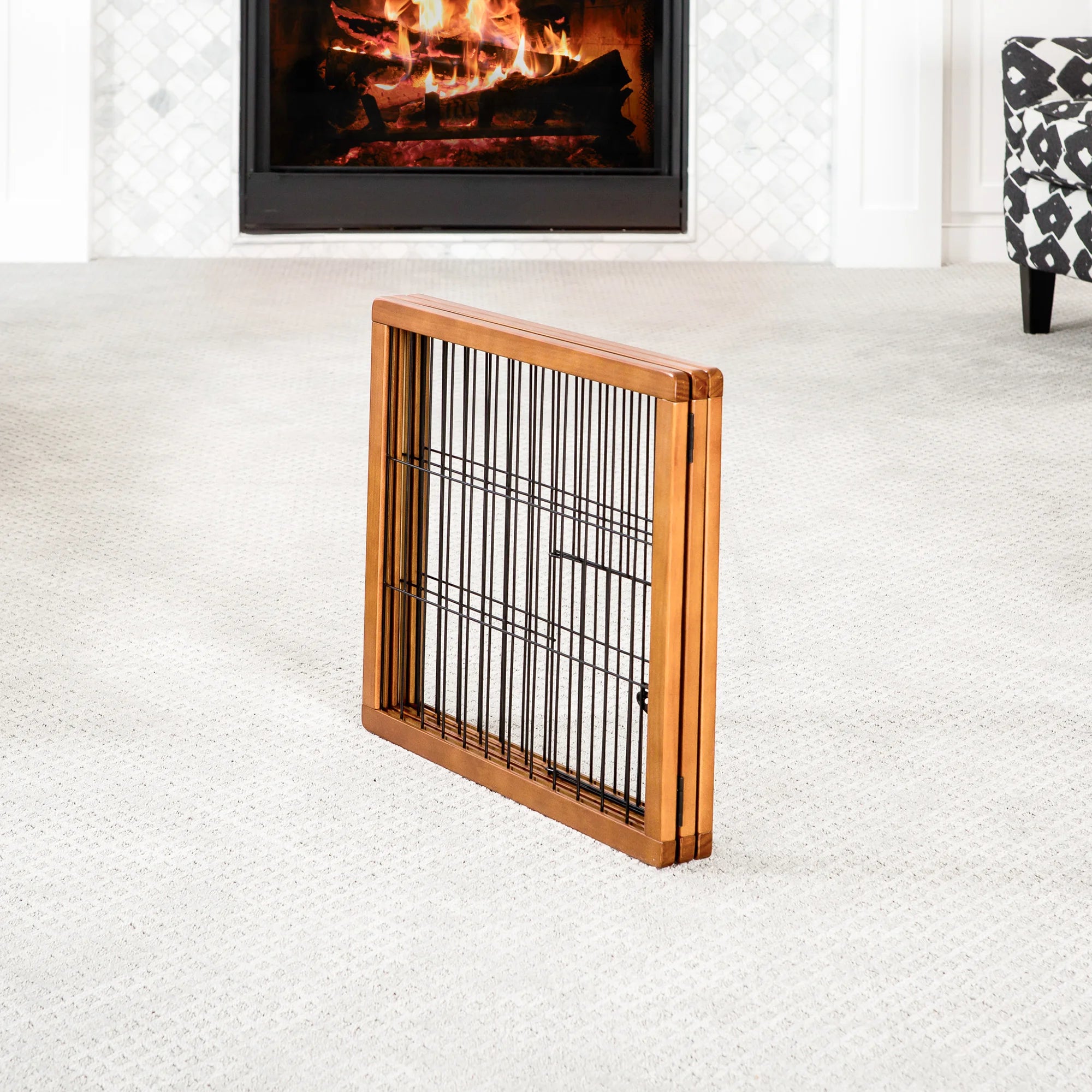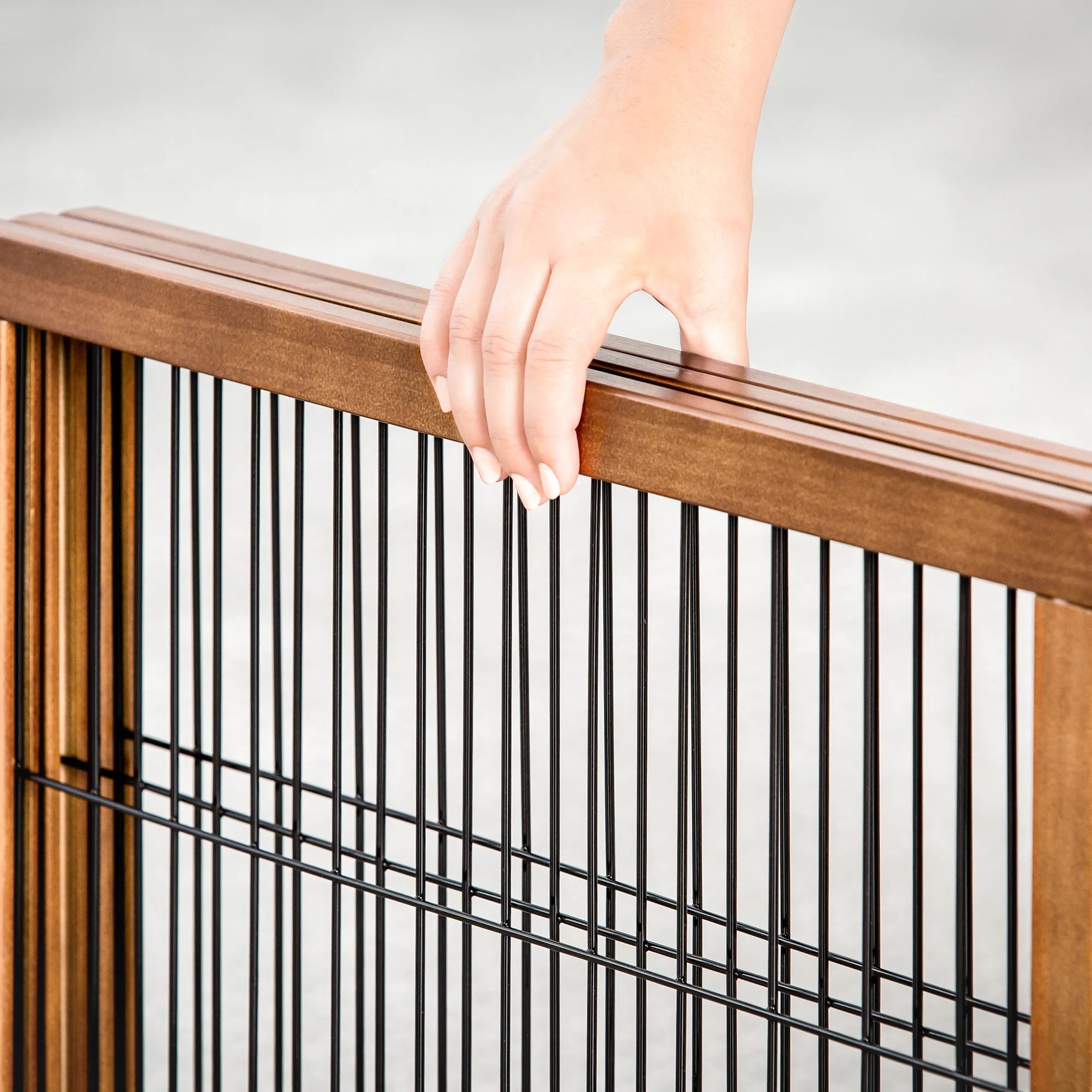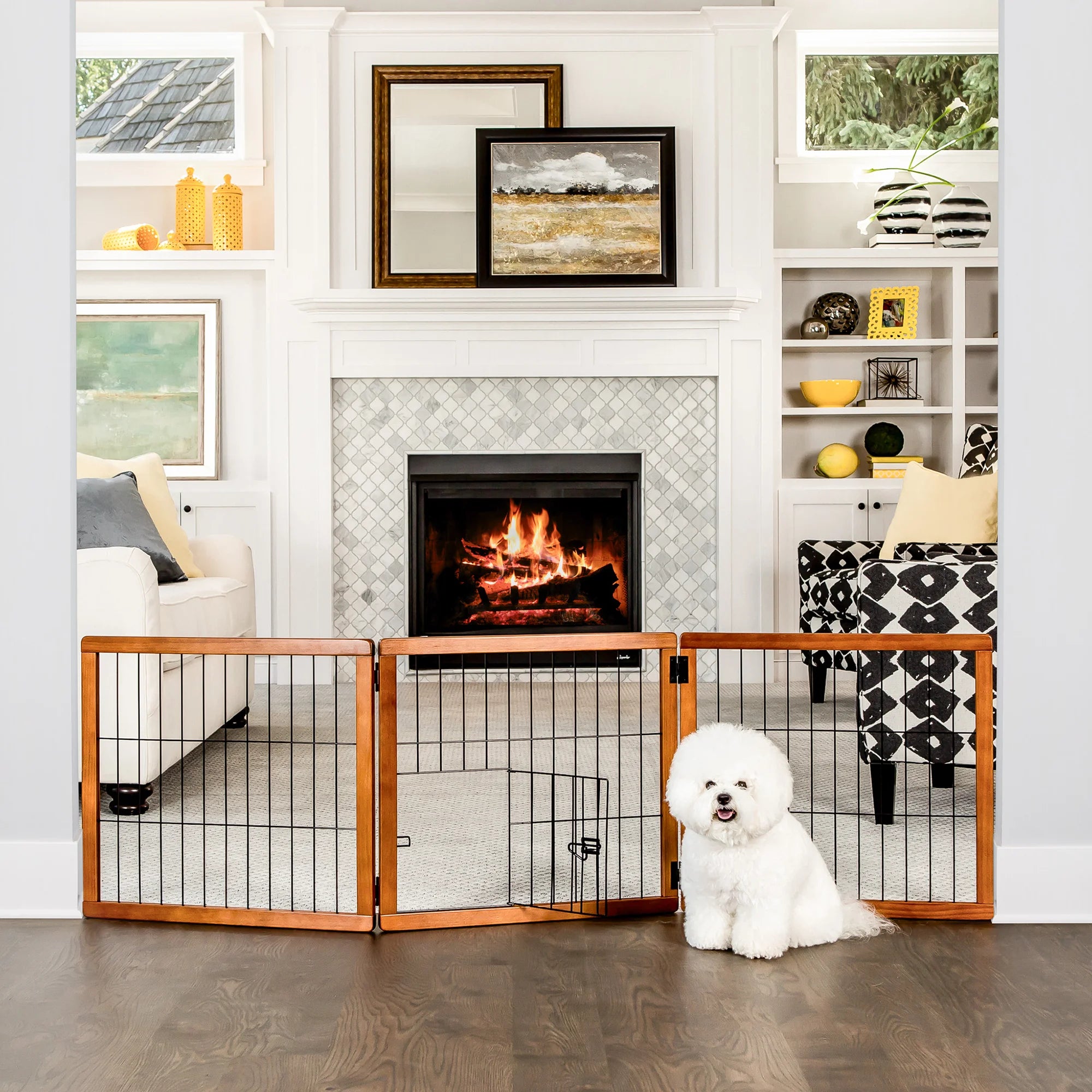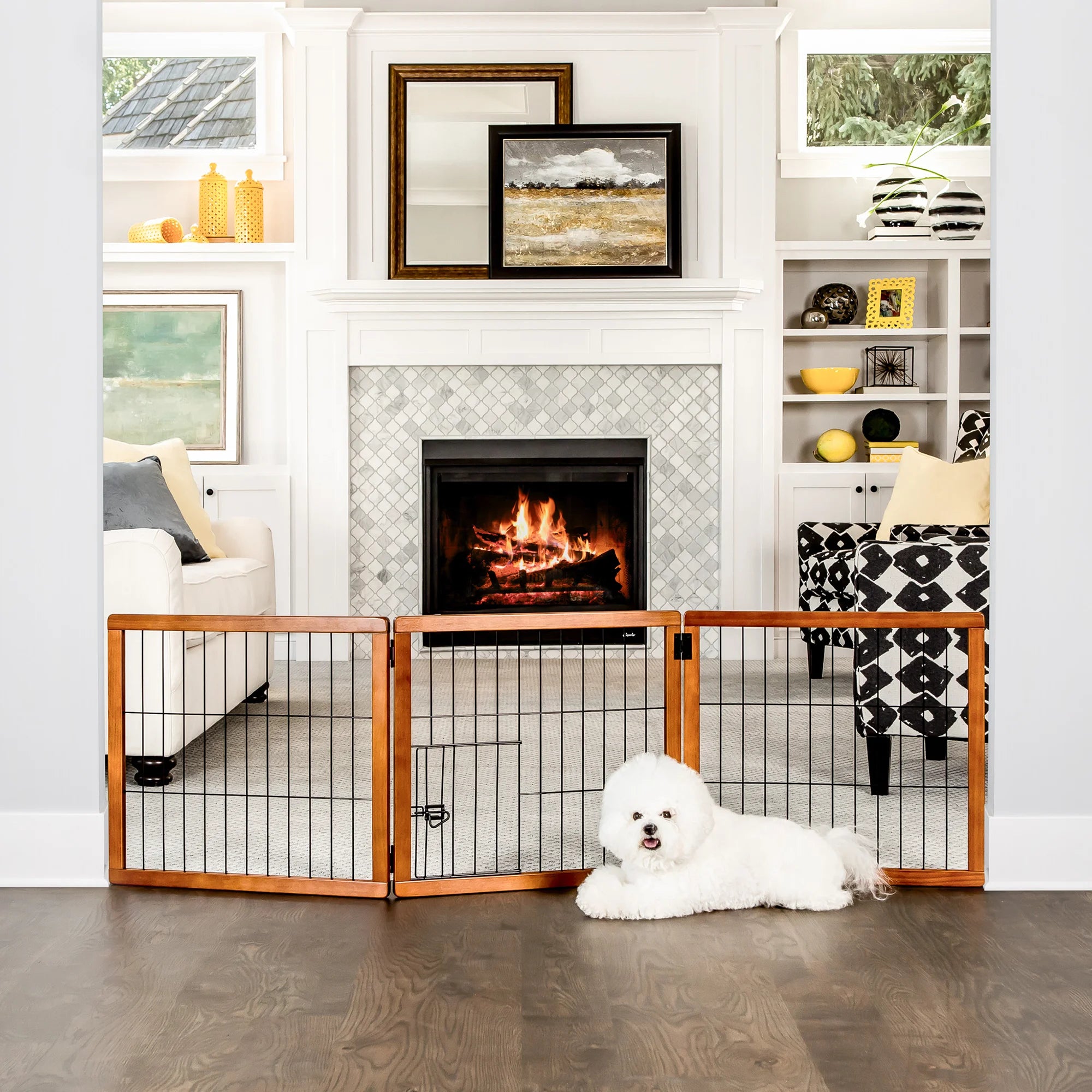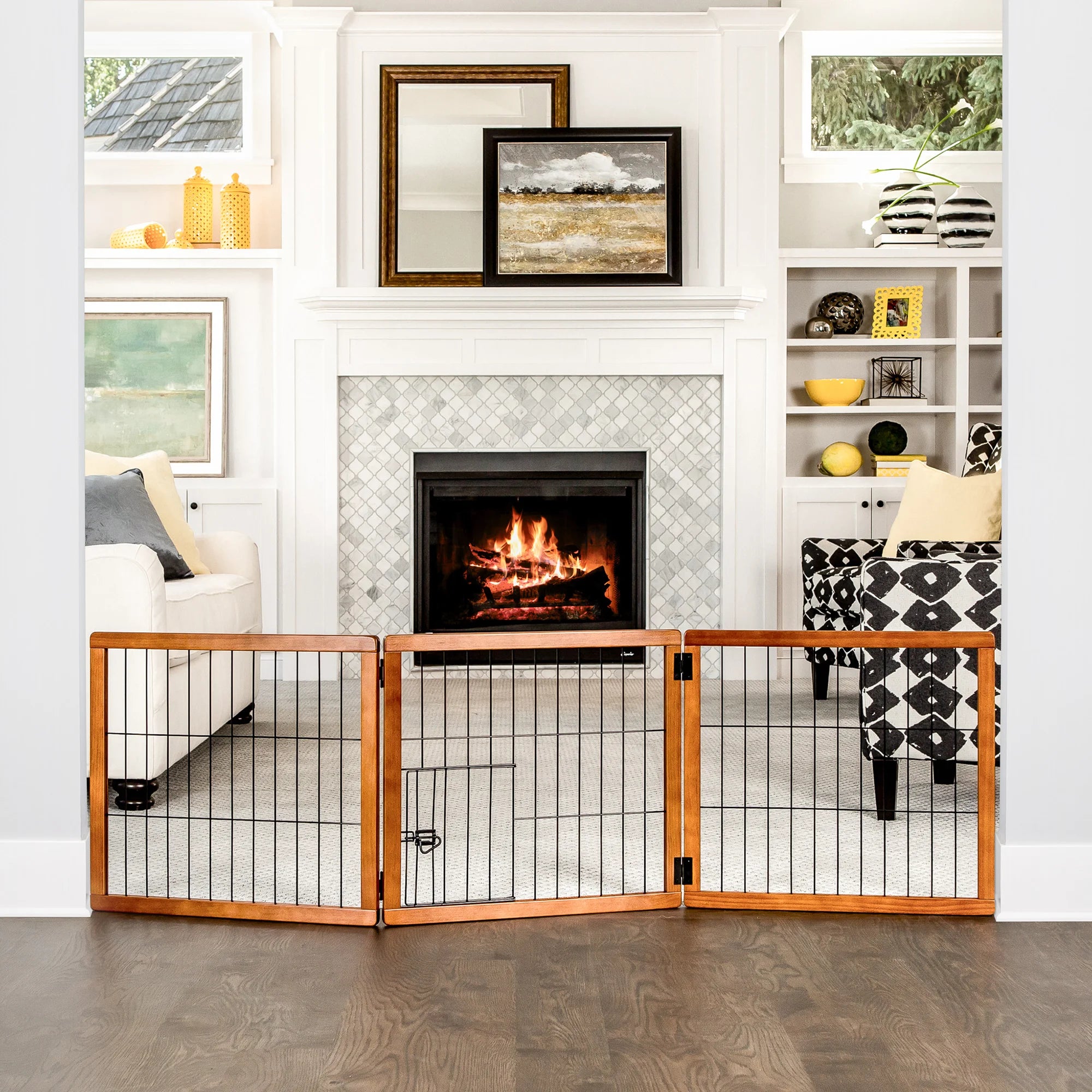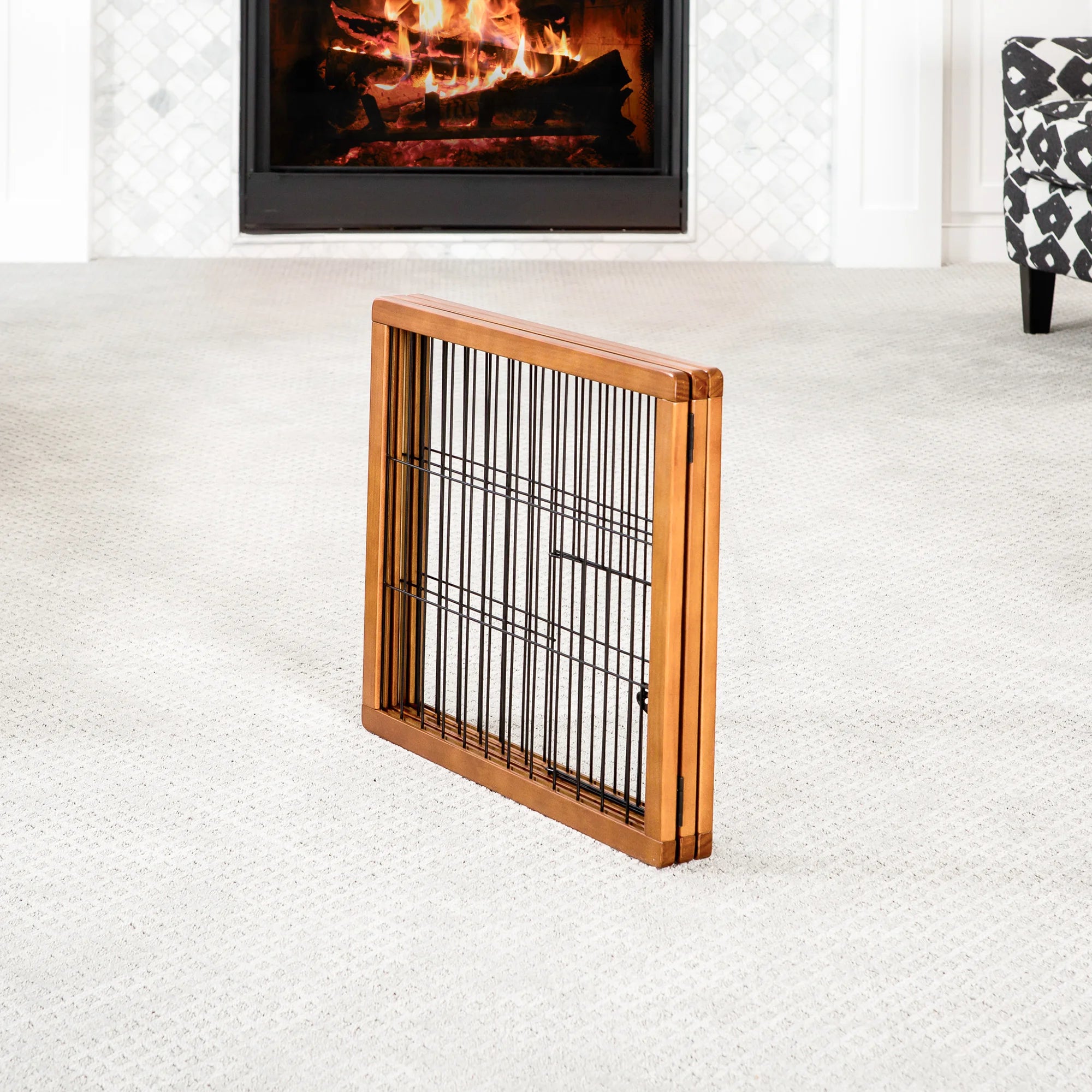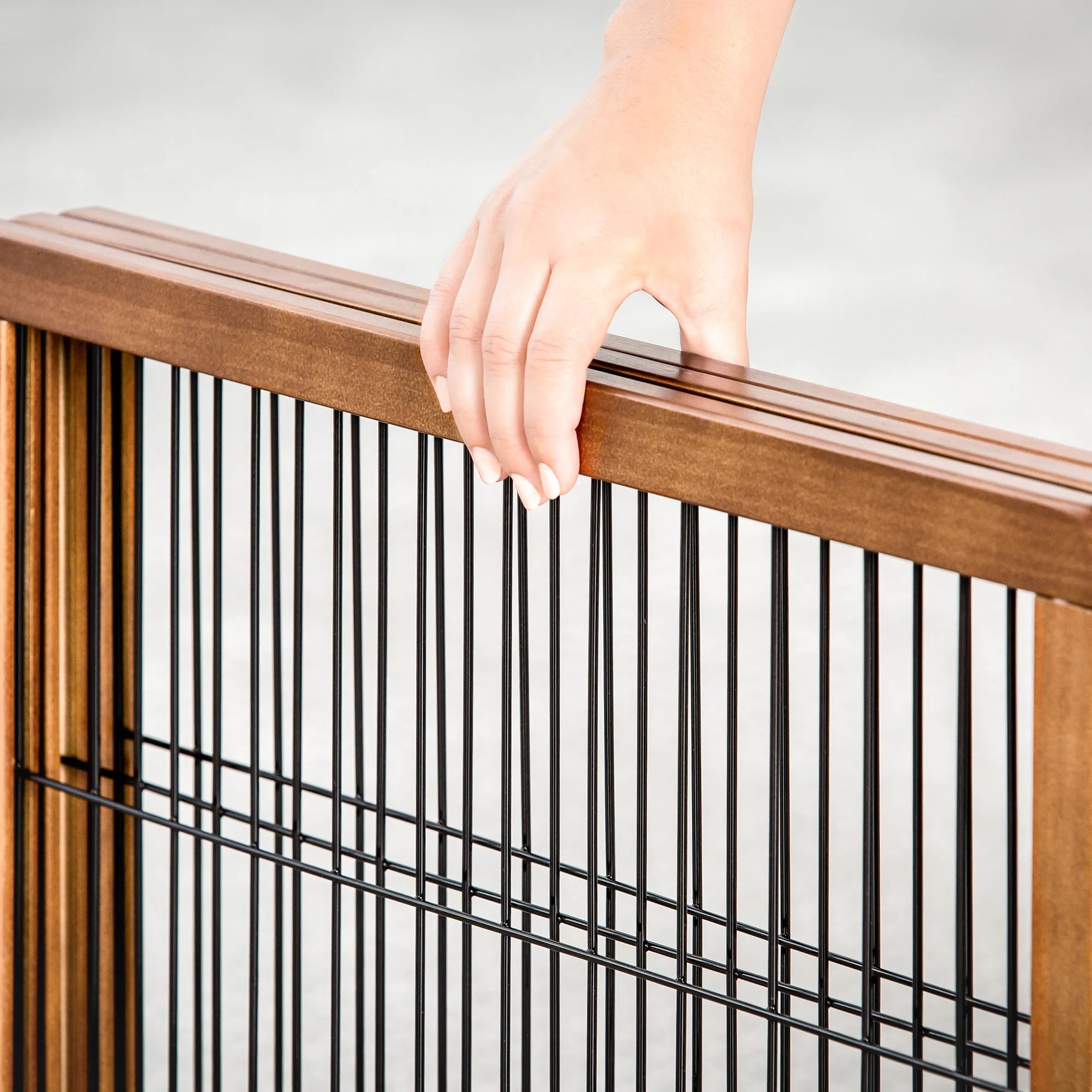 Design Paw 3 Panel Wooden Pet Gate
An essential tool for homes with pets, the Carlson Design Paw 3 Panel Wooden Pet Gate is useful for quick set ups when you need to corral or limit dogs to a specific area of the house.
The freestanding gate frame is constructed with New Zealand Pine with a Cherry finish, while the interior bars of the gate boasts an all-steel construction.
This compact gate has three panels that trifold for easy storage. To use, just fold out and stand. To provide sturdiness to the freestanding pet gate, each gate panel should be turned slightly to block the space in your home.
Ideal for small breeds, the foldable freestanding gate is just 20" tall and stands within an opening between 22" - 62" wide. It also comes equipped with a small pet door to allow your dog to pass through if wanted. The freestanding nature of the gate allows you to set it up wherever you need without putting holes in your walls.
Shop your favorite retailer below:
Product Information
Product Details
Color: New Zealand Pine with Cherry finish and black metal bars
Fits openings between 22" - 62"
Stands 20" tall
Tri-fold gate, sets up in seconds
Convenient step over design
Freestanding – no mounting between walls
Equipped with a 9.5" H x 8" W pet door
Model: #2066
What's Included in the Box
One Carlson Design Paw 3 Panel Wooden Pet Gate
Instruction Manual
The Carlson Design Paw 3 Panel Wooden Pet Gate is backed by a manufacturer's limited 90-day warranty. Carlson's products are designed specifically for your pet and suit all breeds and lifestyles.
Sturdy Construction, Quick Installation
The Design Paw 3 Panel Wooden Pet Gate mixes functionality with style, featuring a New Zealand Pine wood frame with black metal panels.
Standing 20" high, the pet gate is a perfect height to step over and is ideal when you need to coral your pets to an area of the house or limit their access for a short period of time.
The gate will fit openings between 22" - 62". To set up, just fold the gate out and stand it where needed. It functions best when each gate panel is turned slightly – like an accordion.
Packable, Portable, Convenient
The gate is lightweight, portable, and compact – making it easy to use between various openings around the home or store before guests arrive.
The three-panel gate folds, like an accordion, onto itself for compact storage and ease of moving.