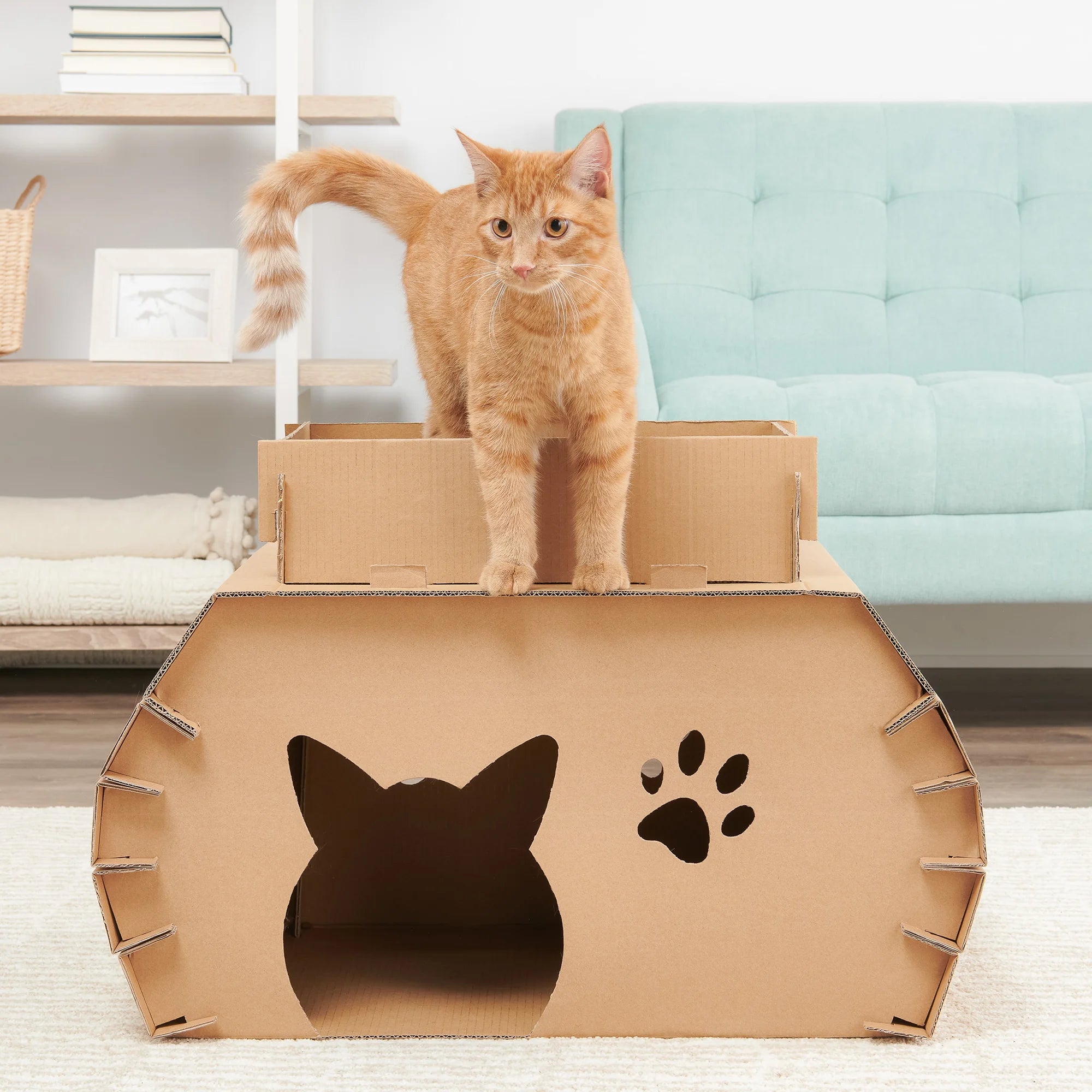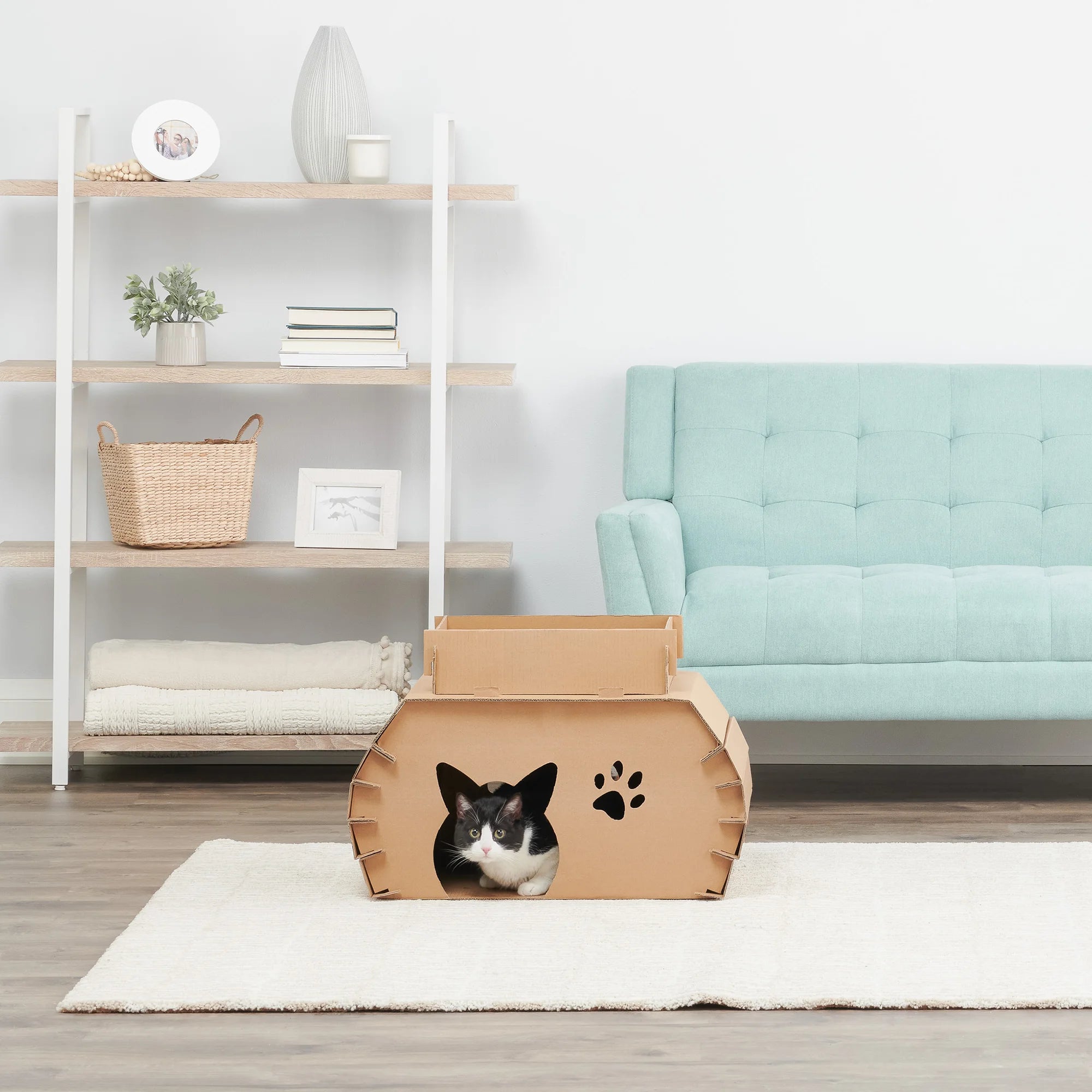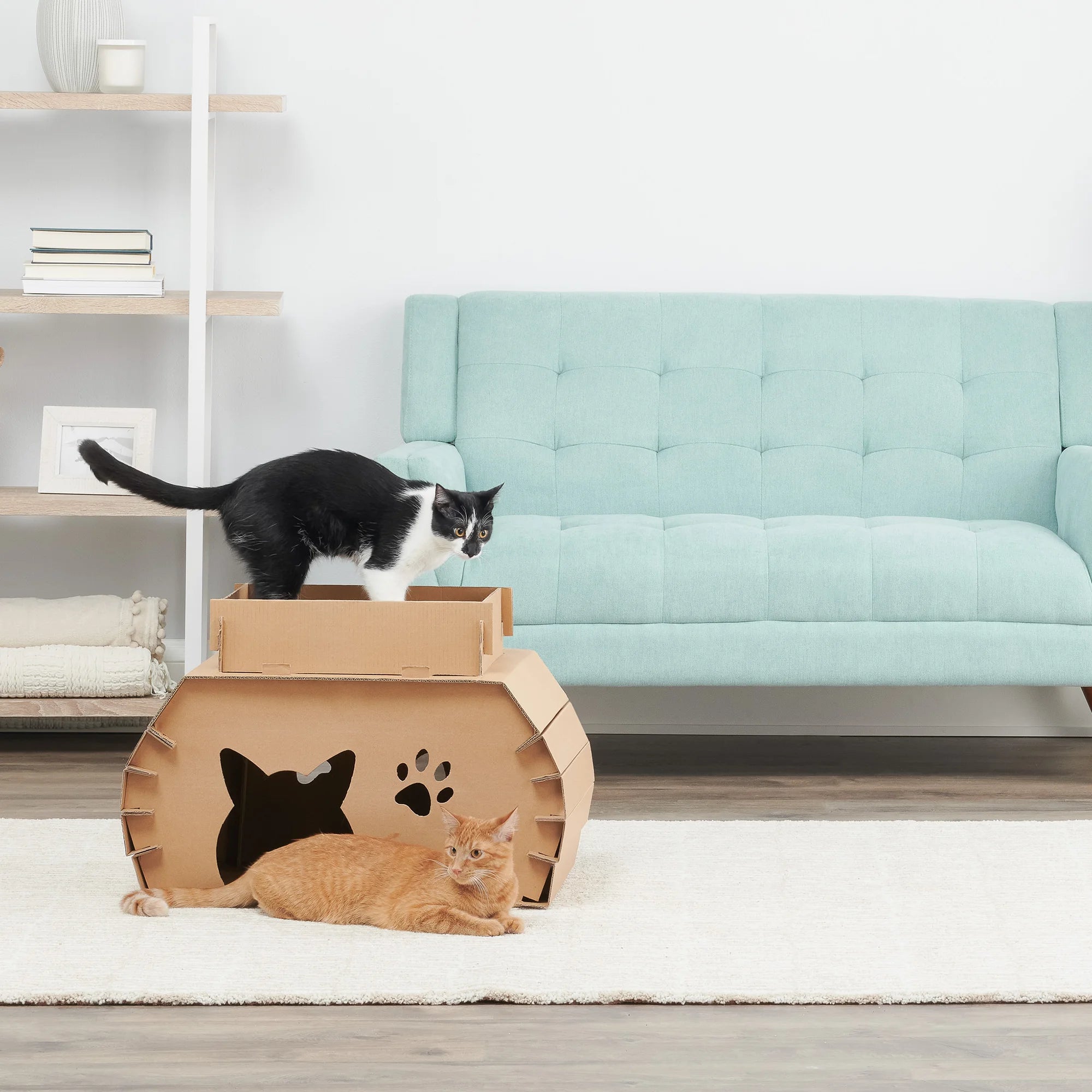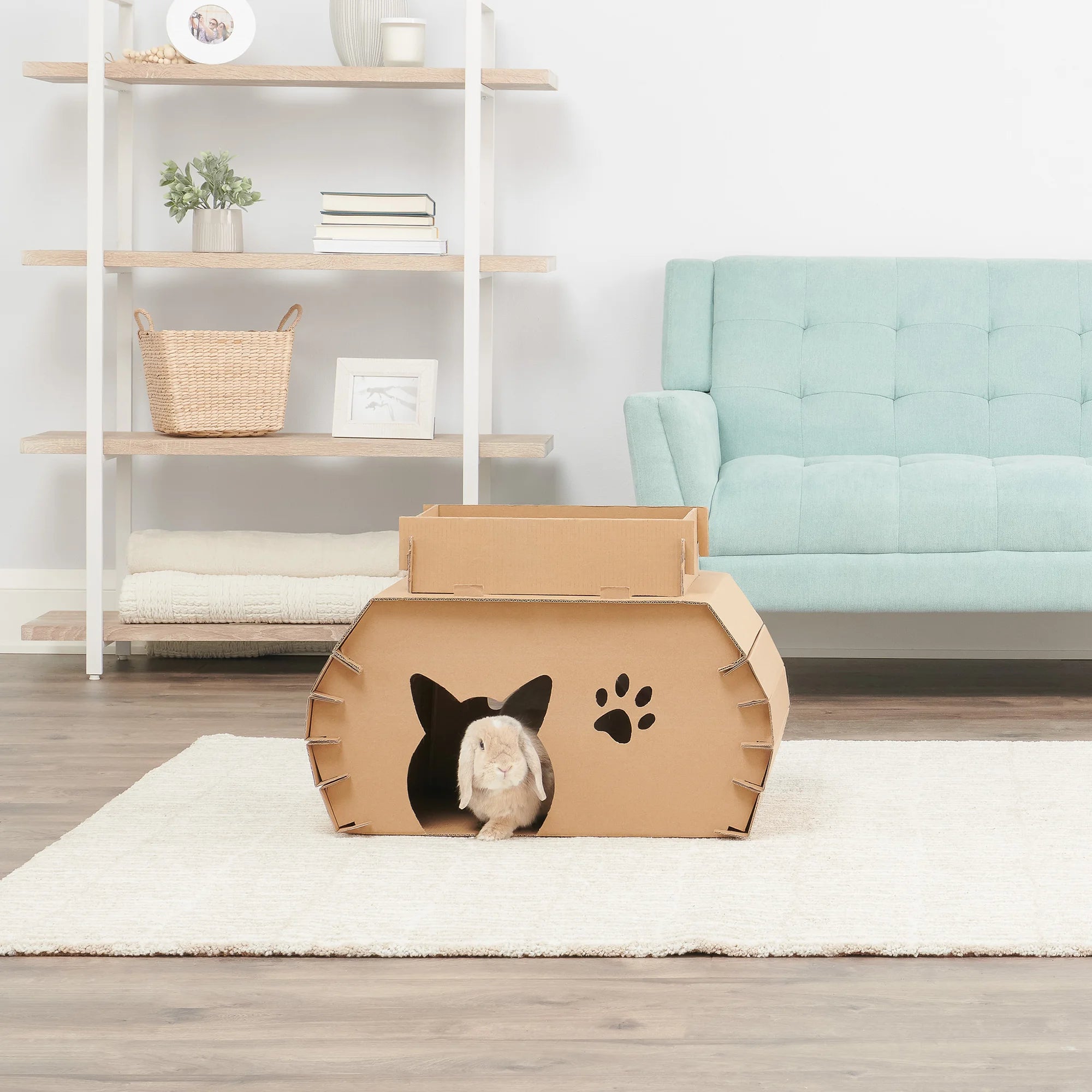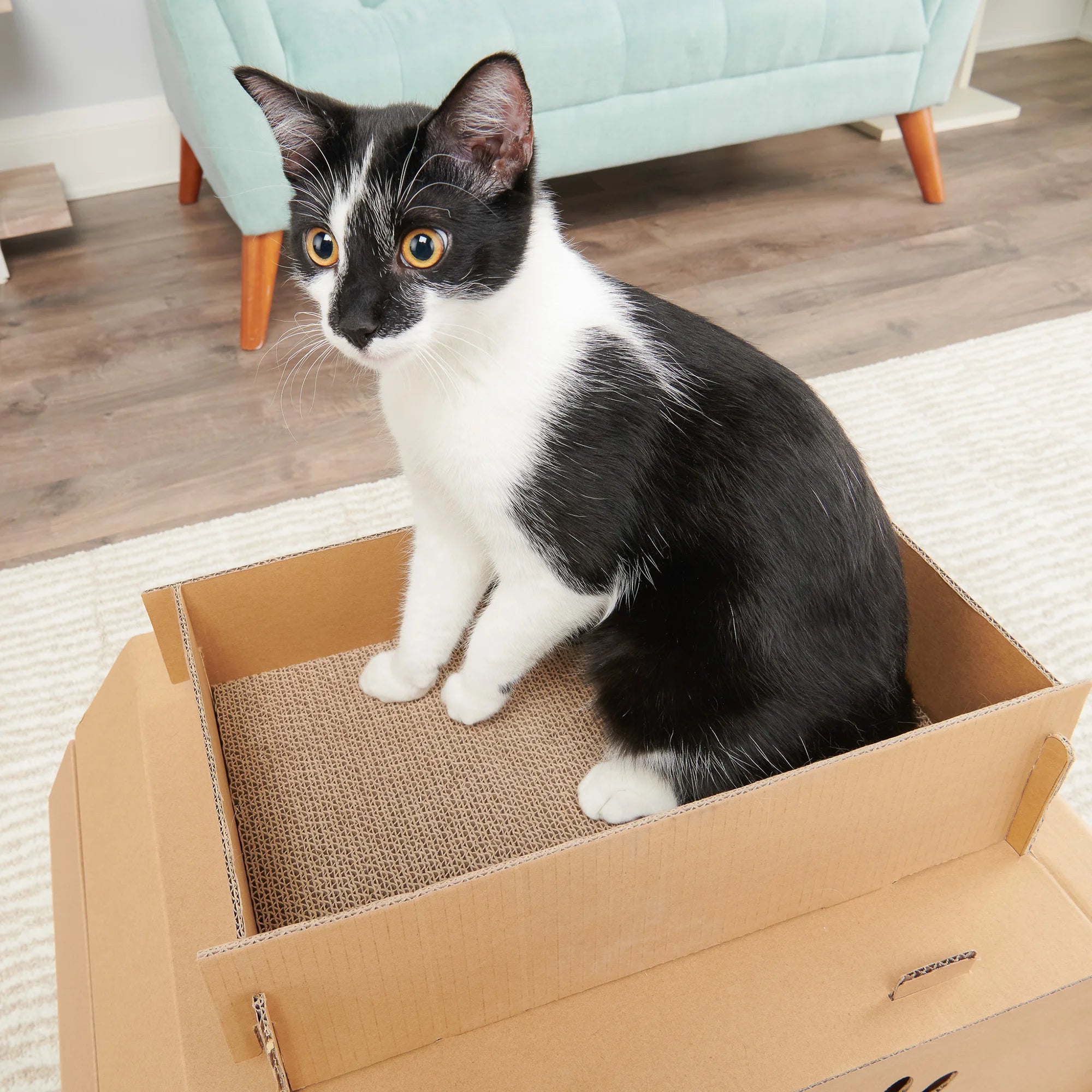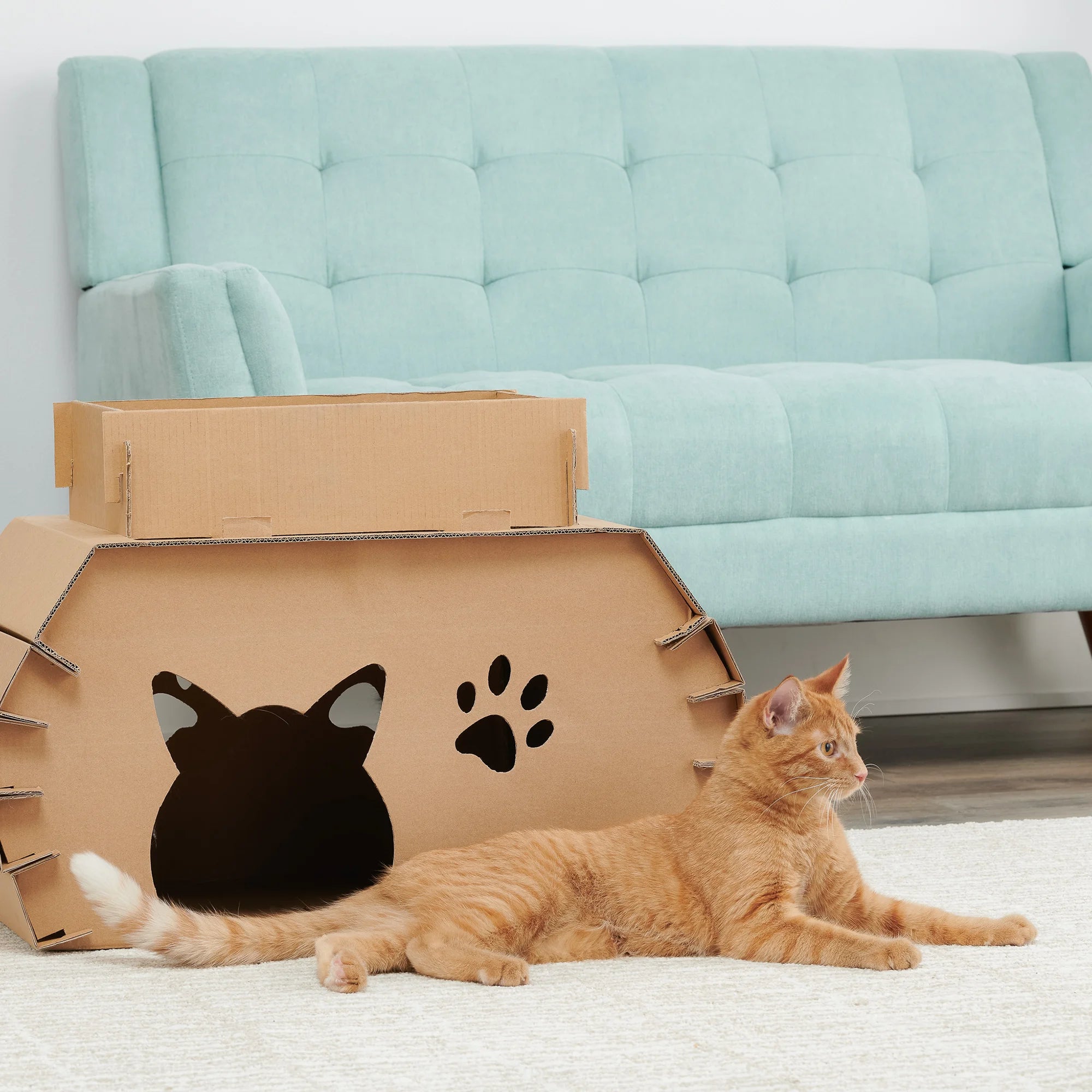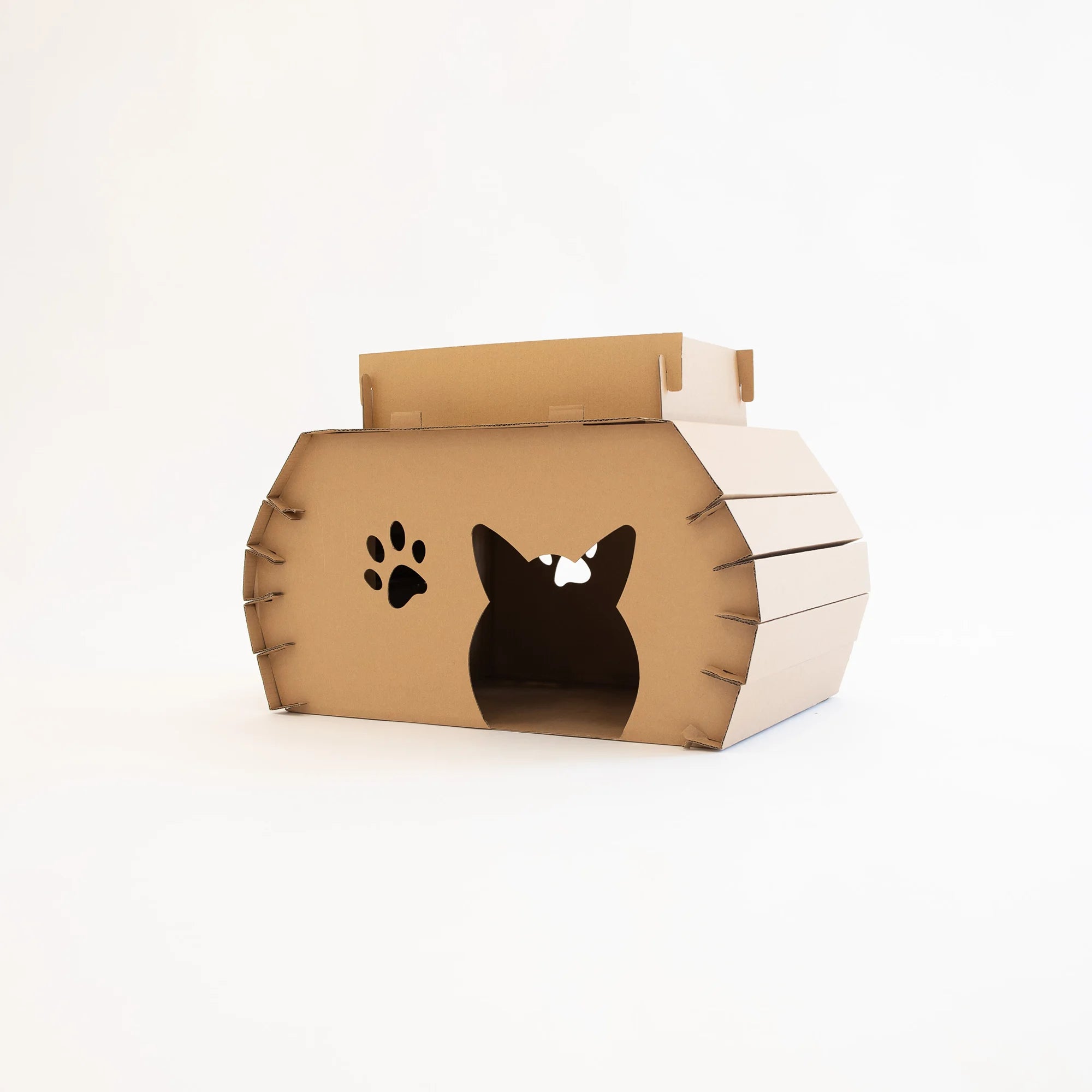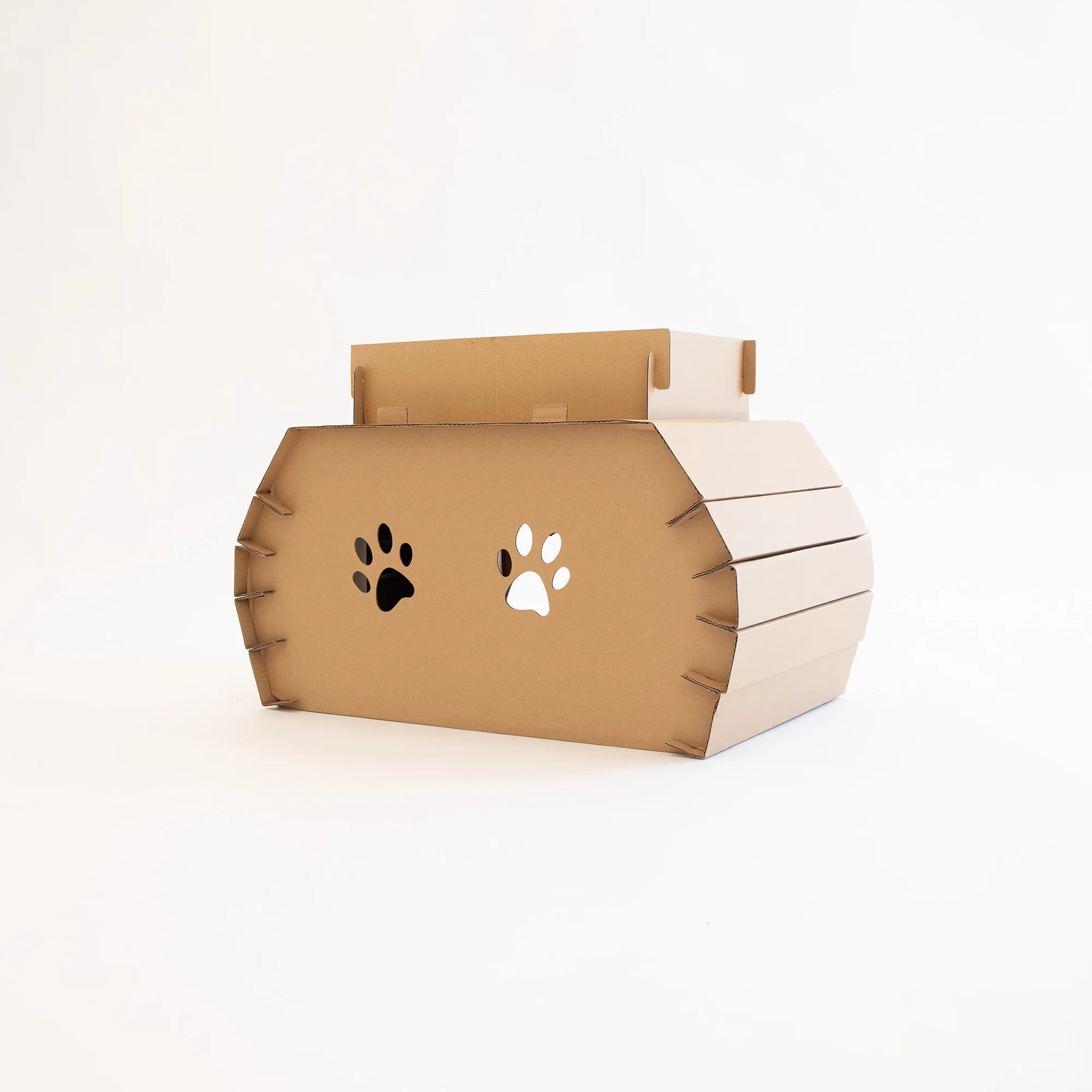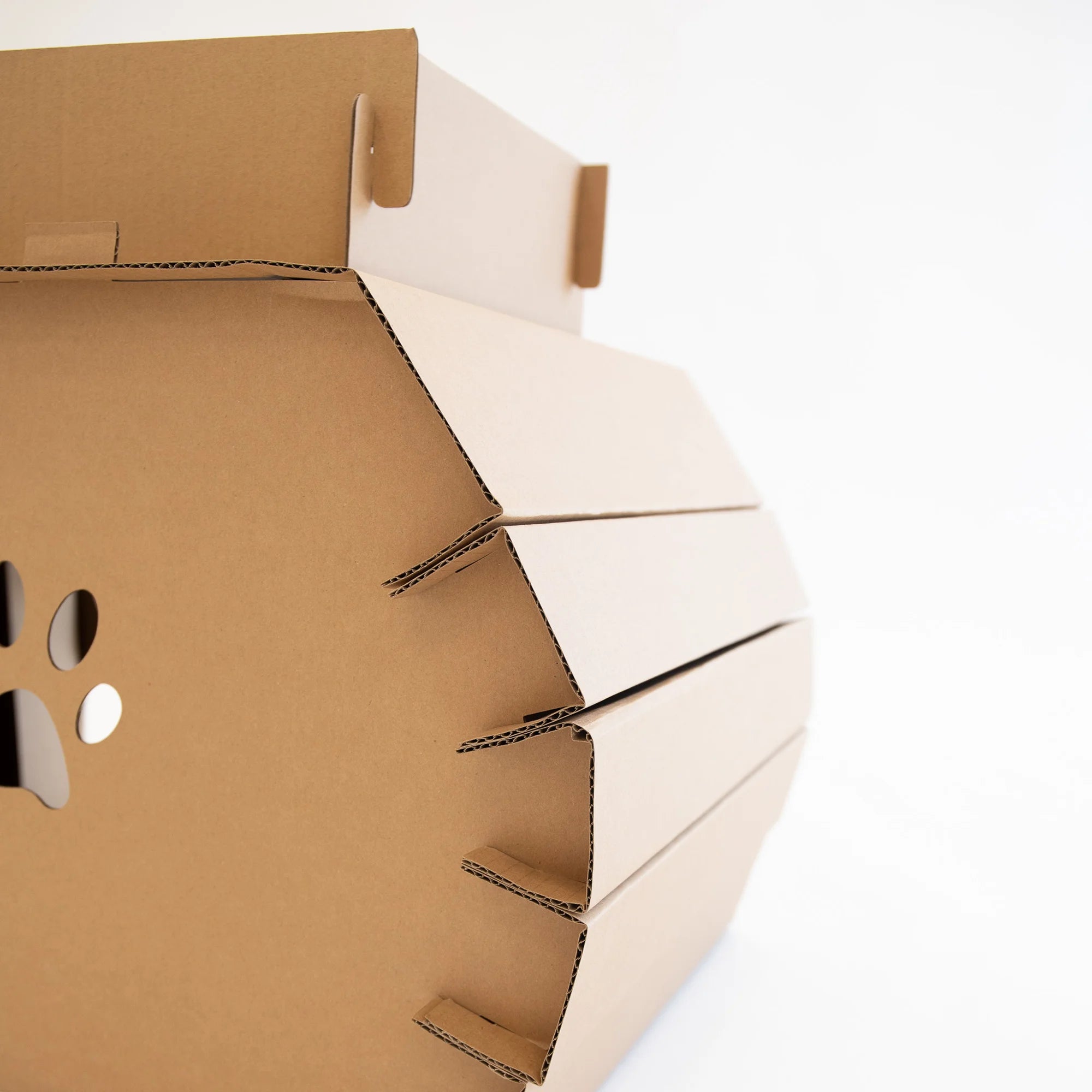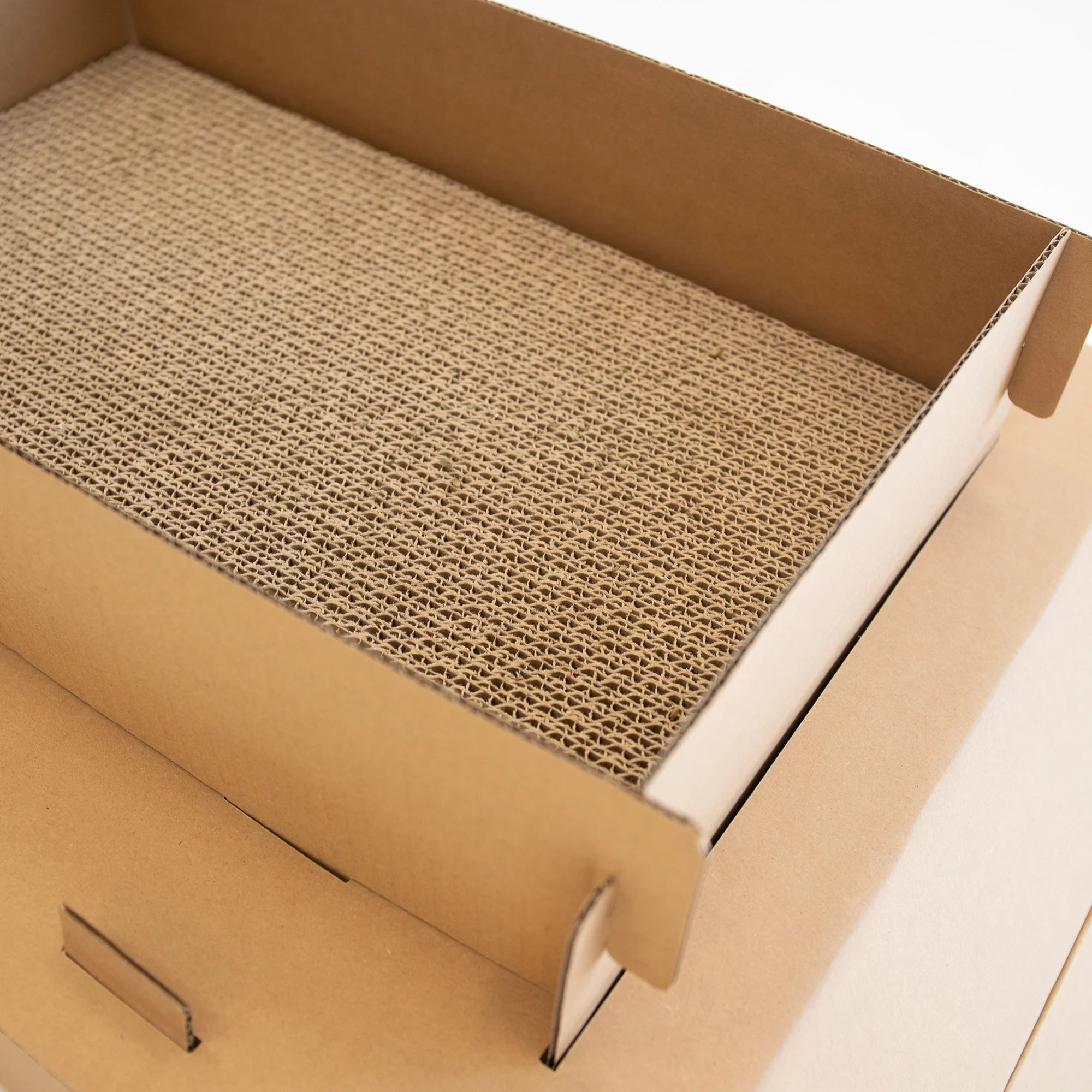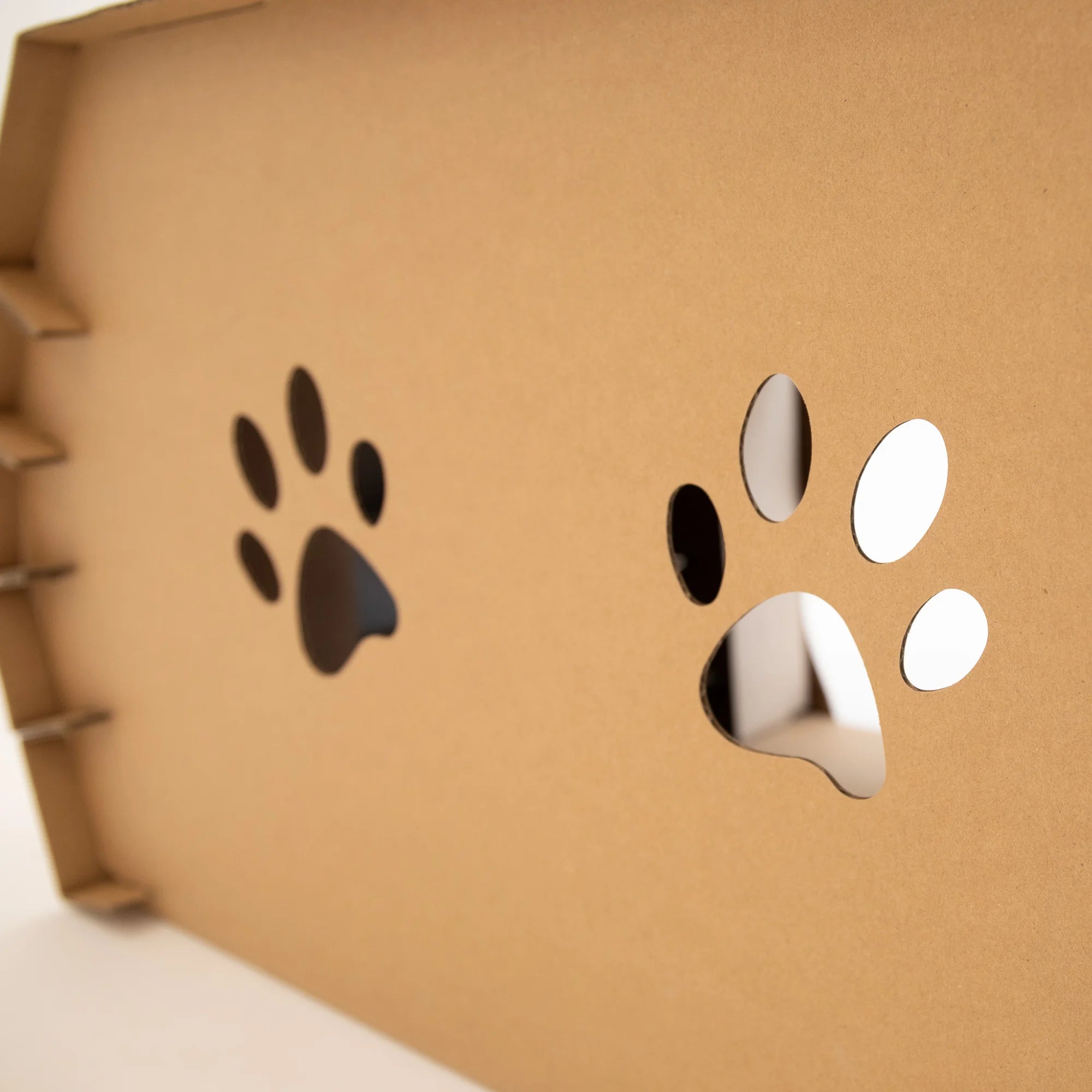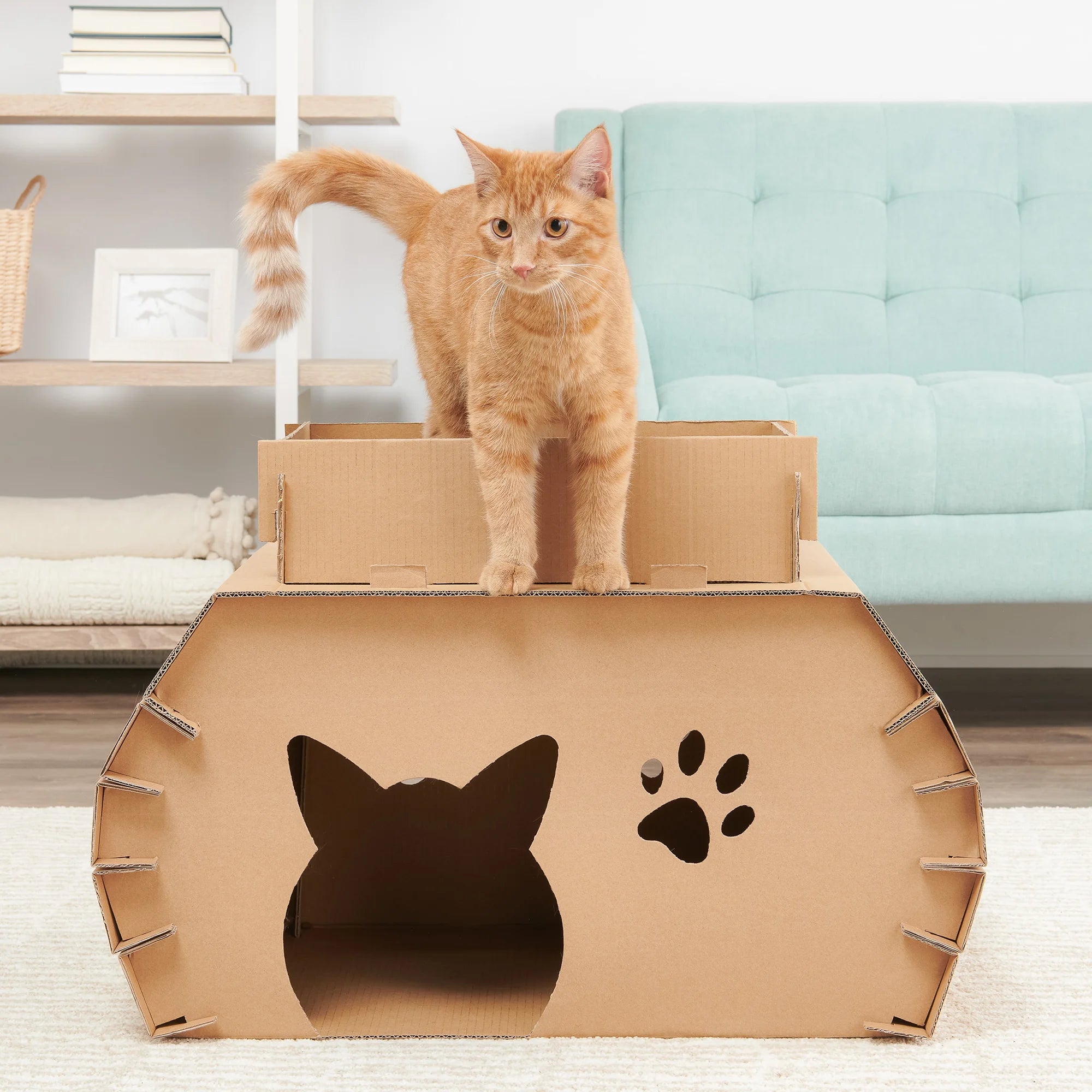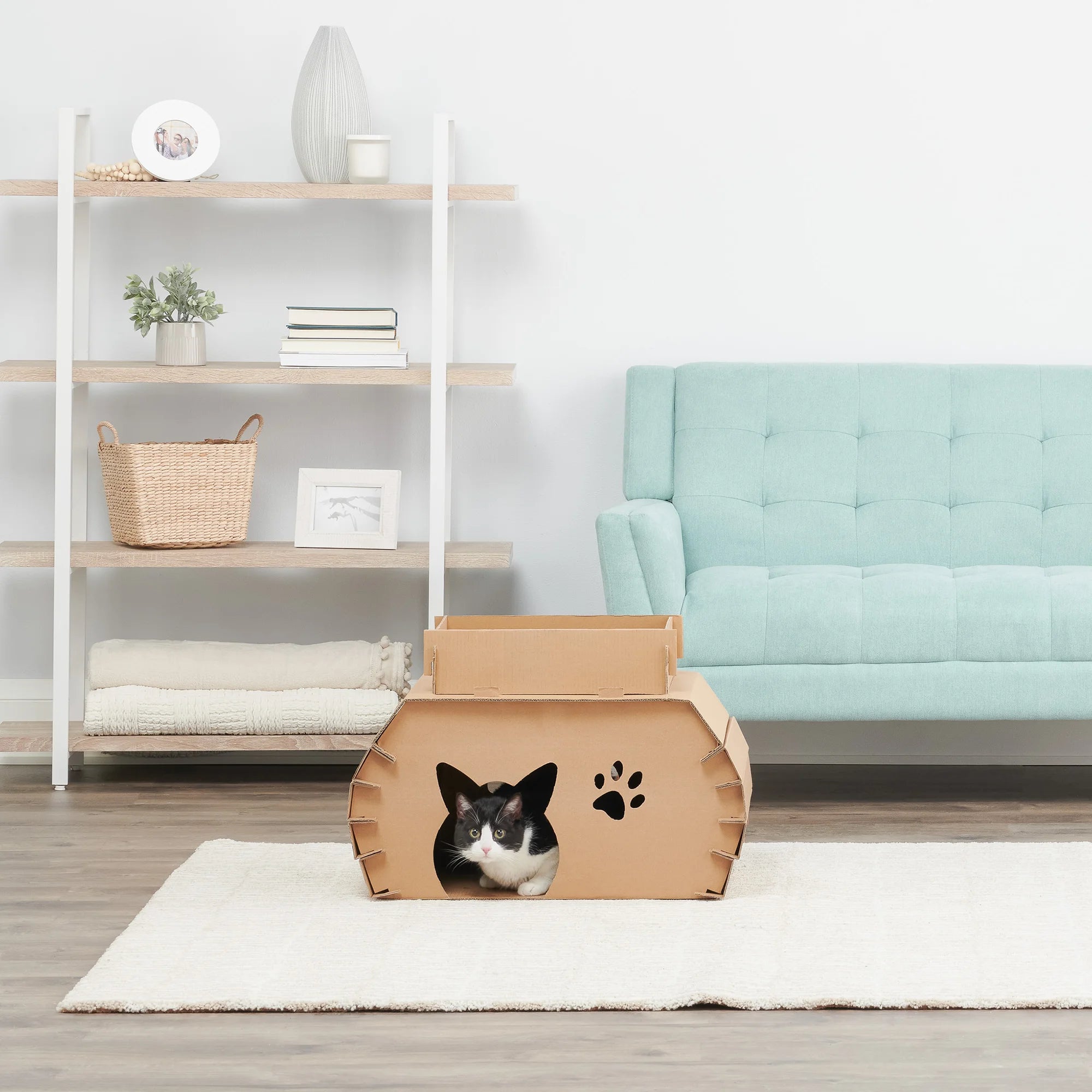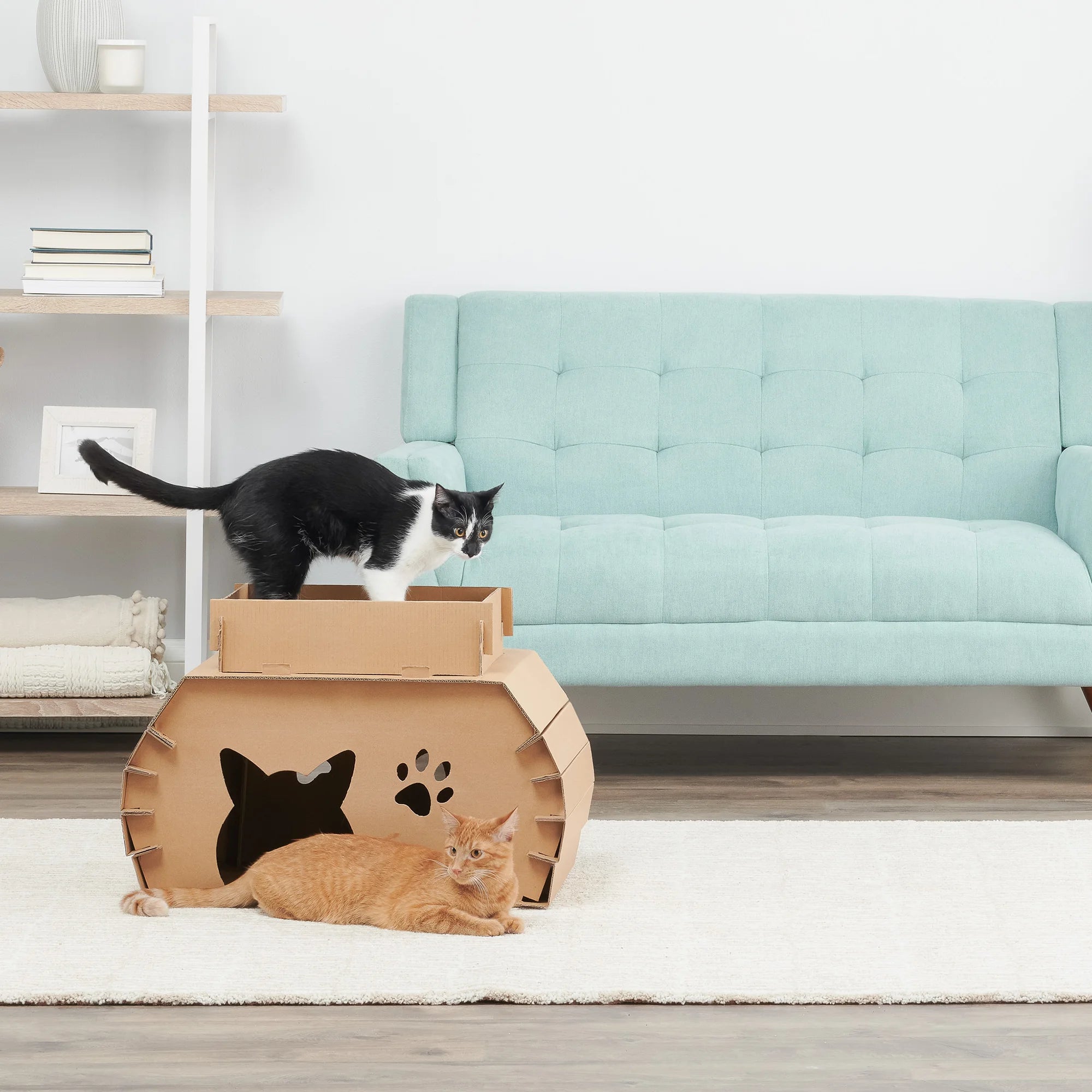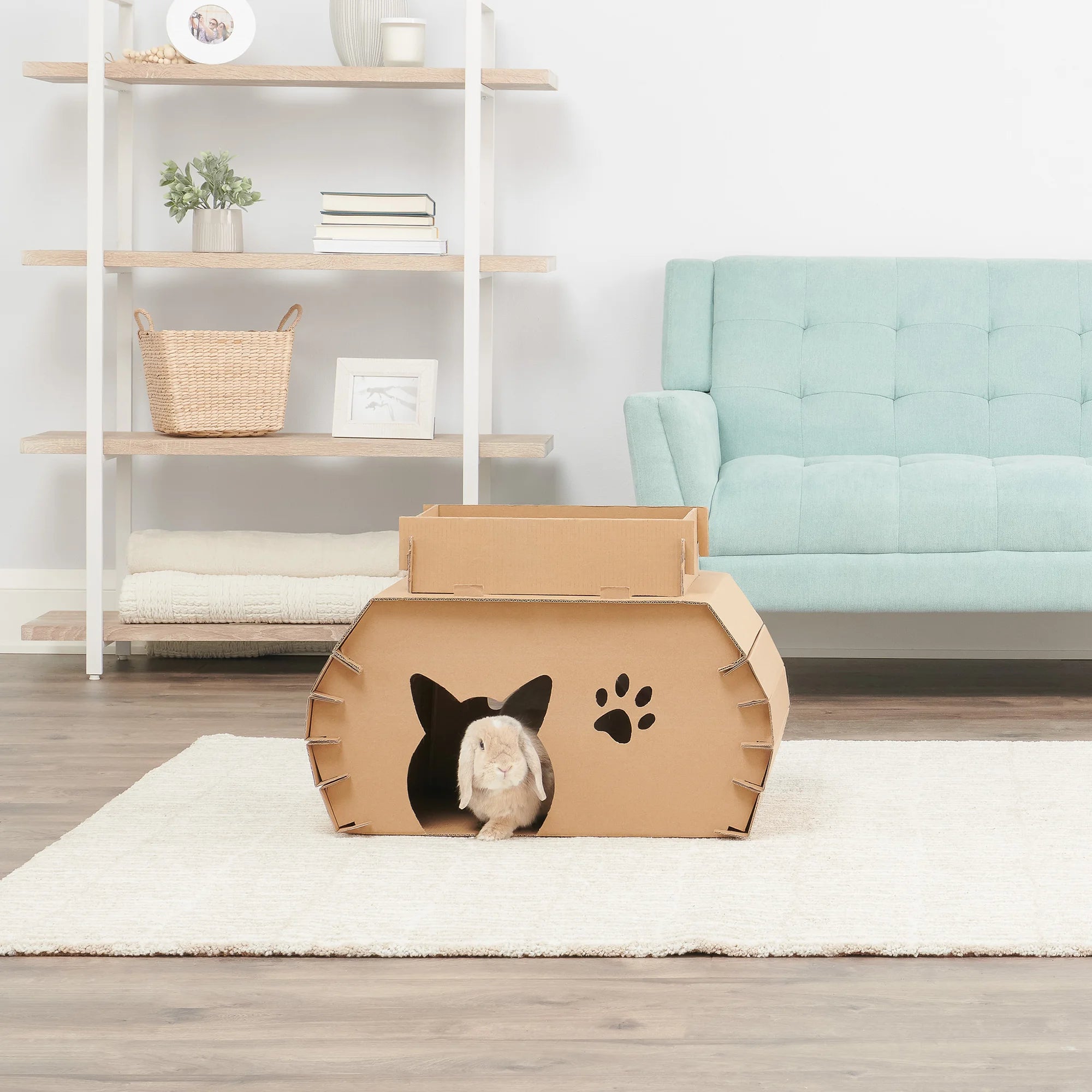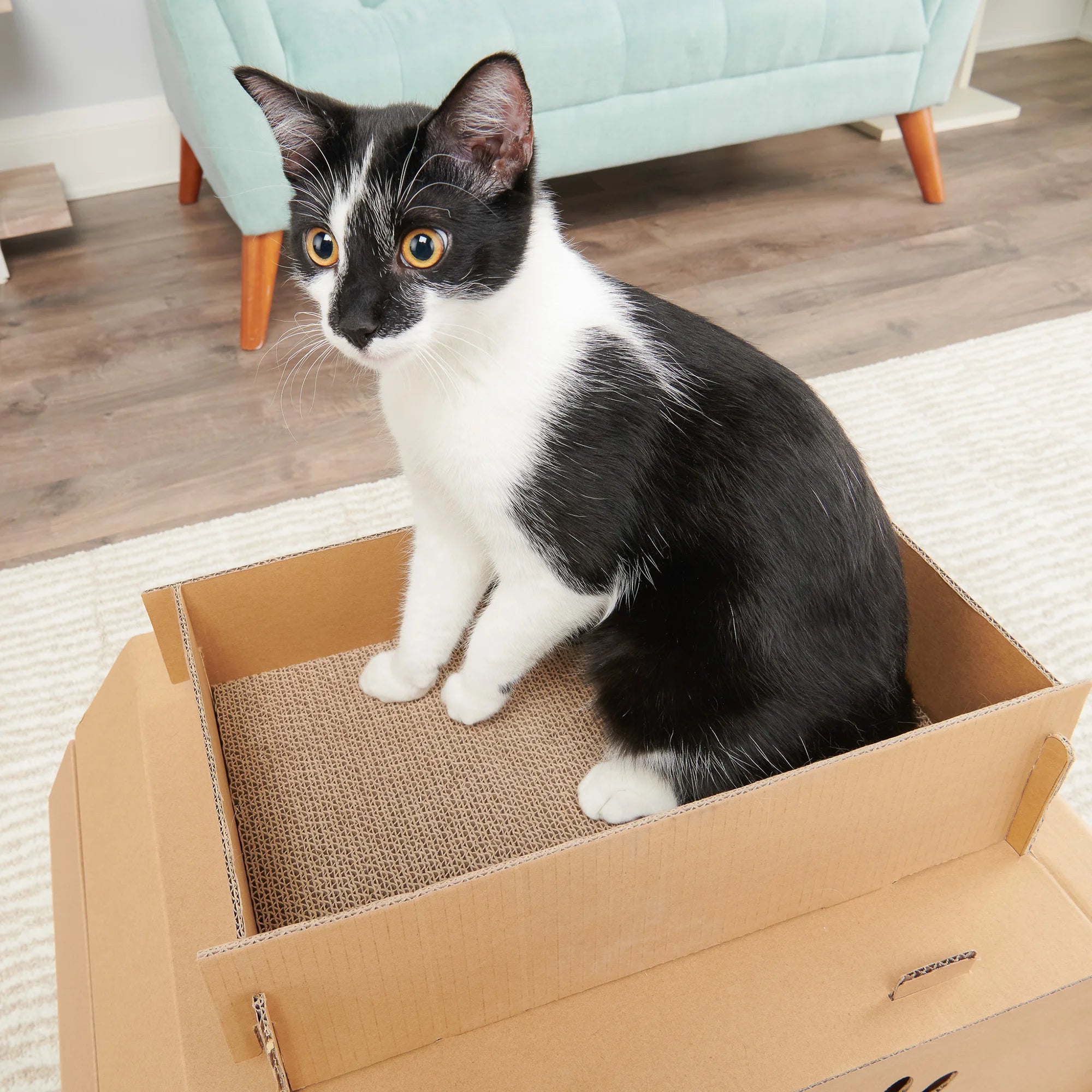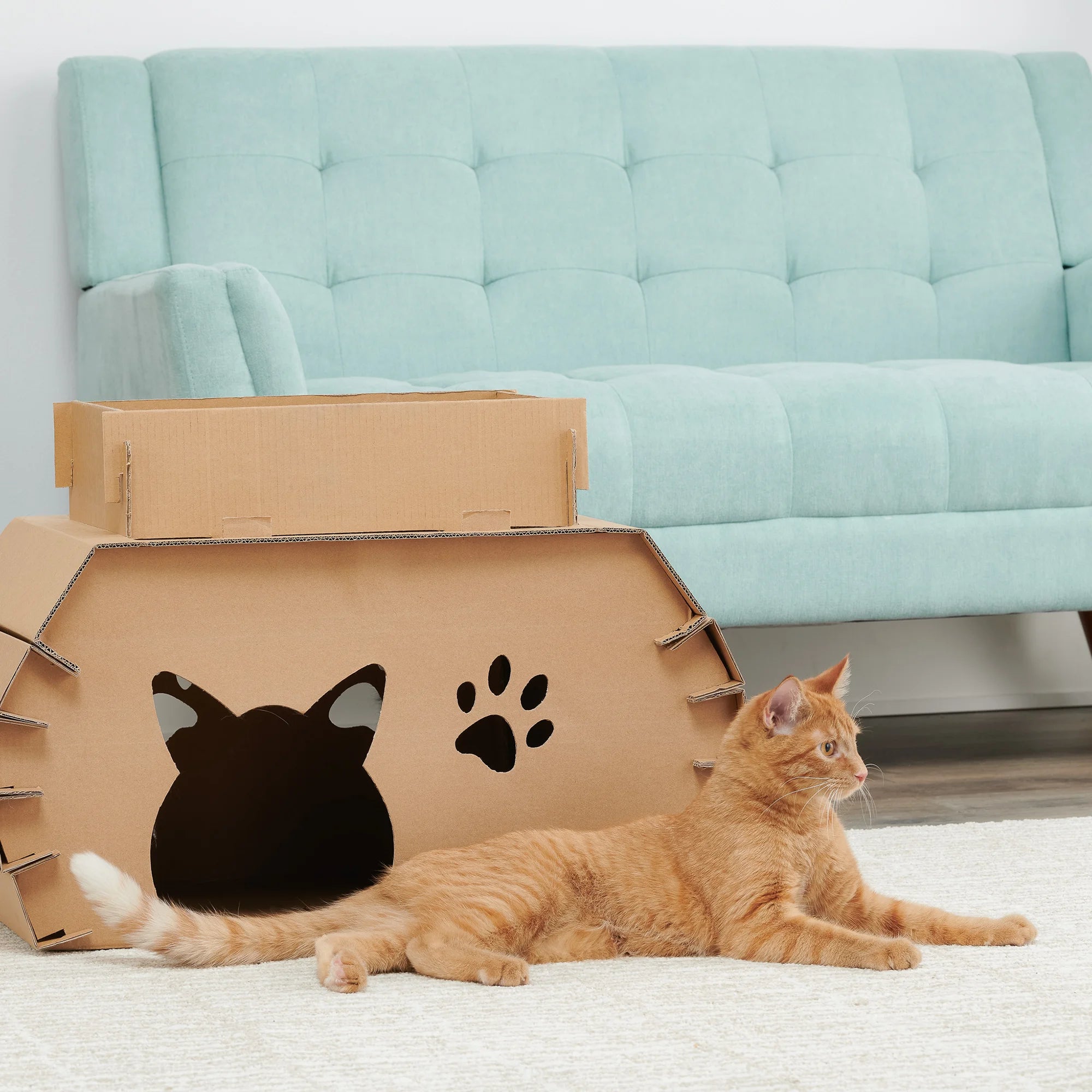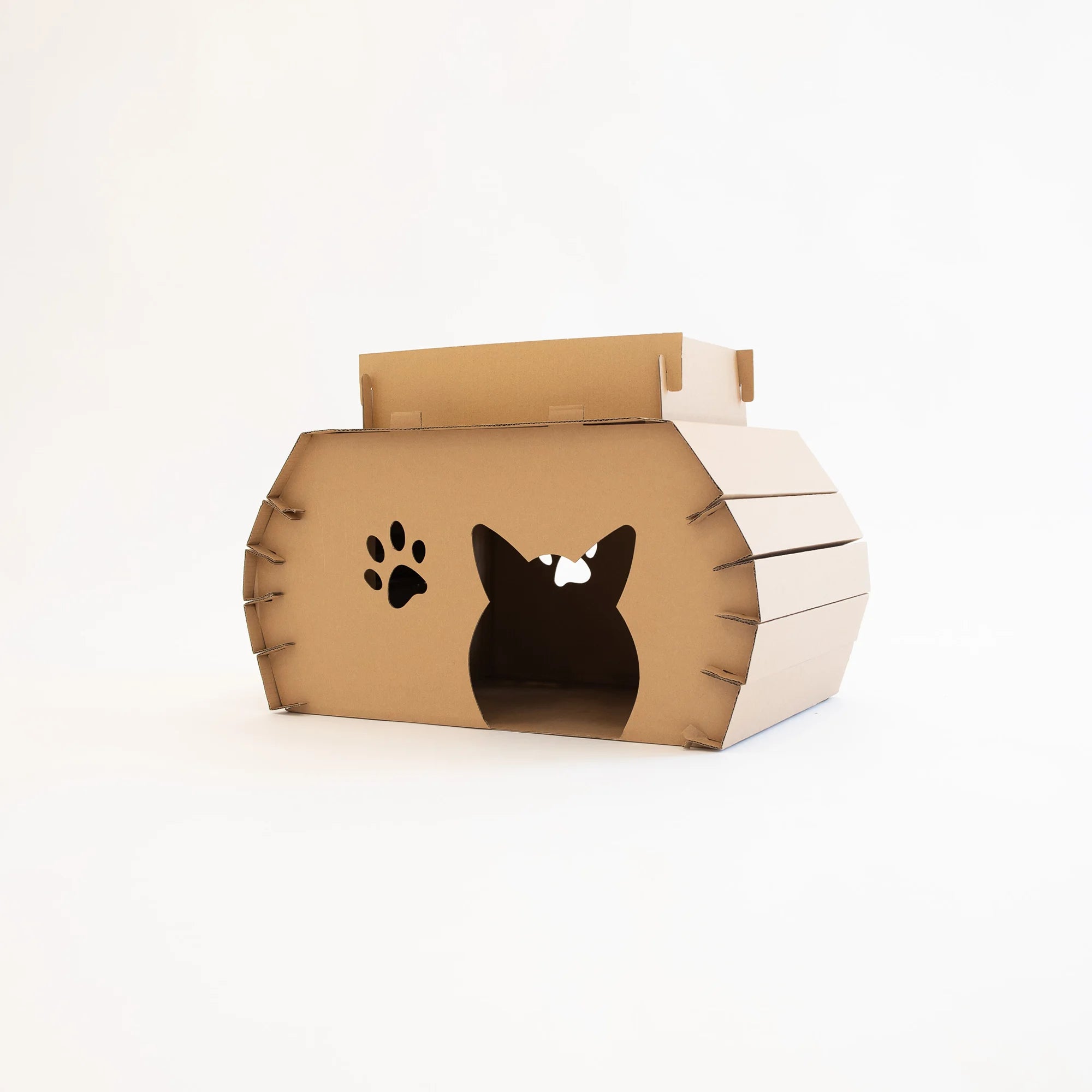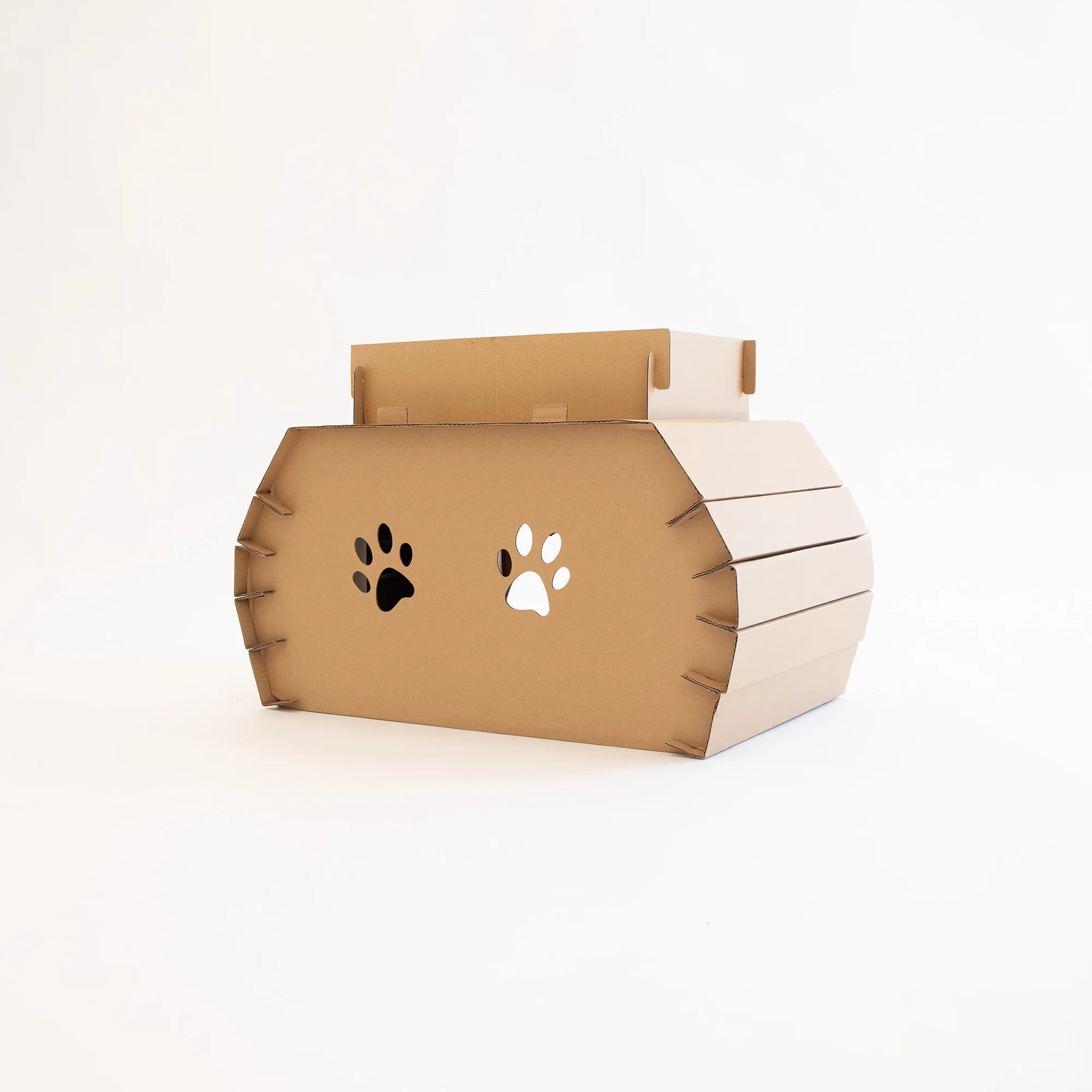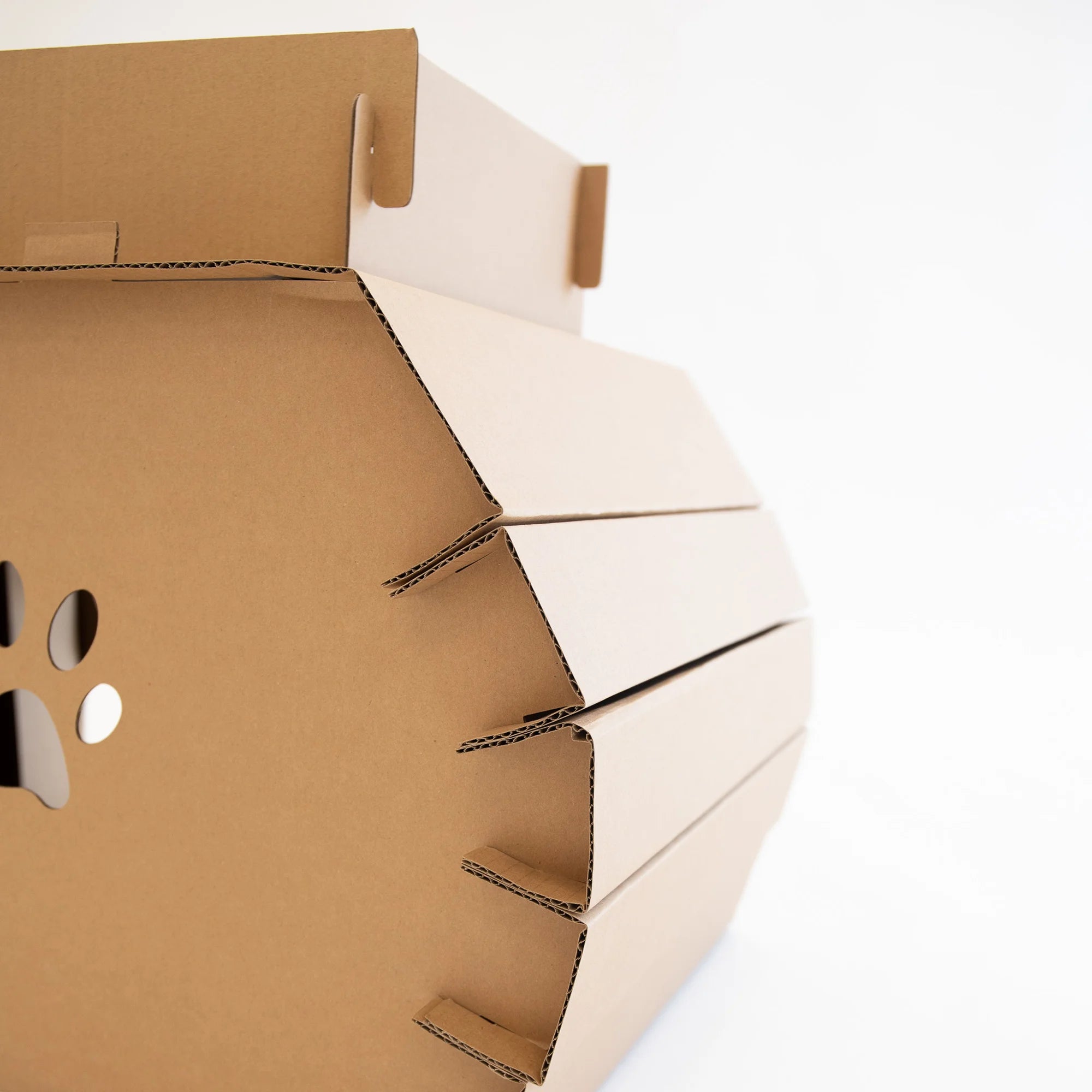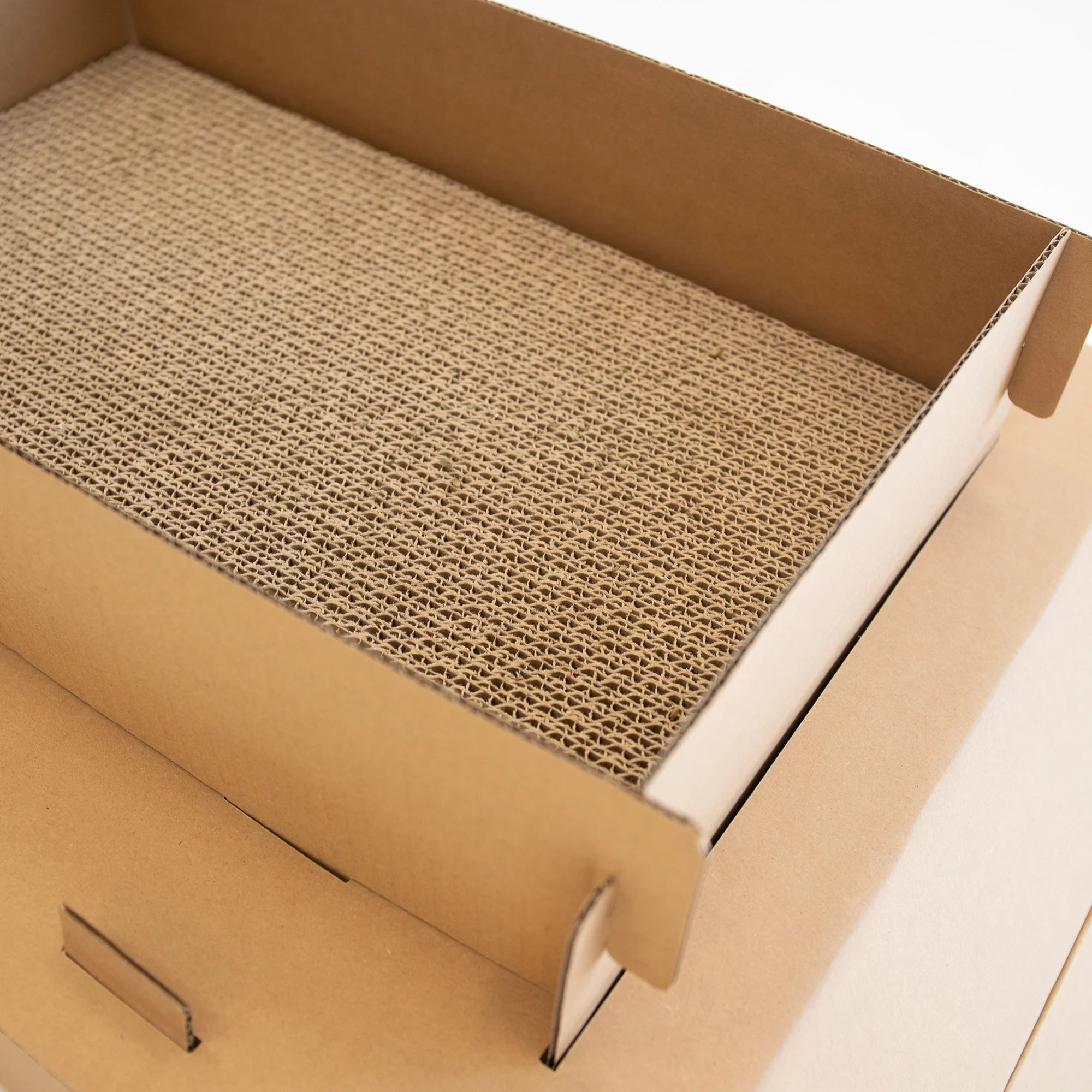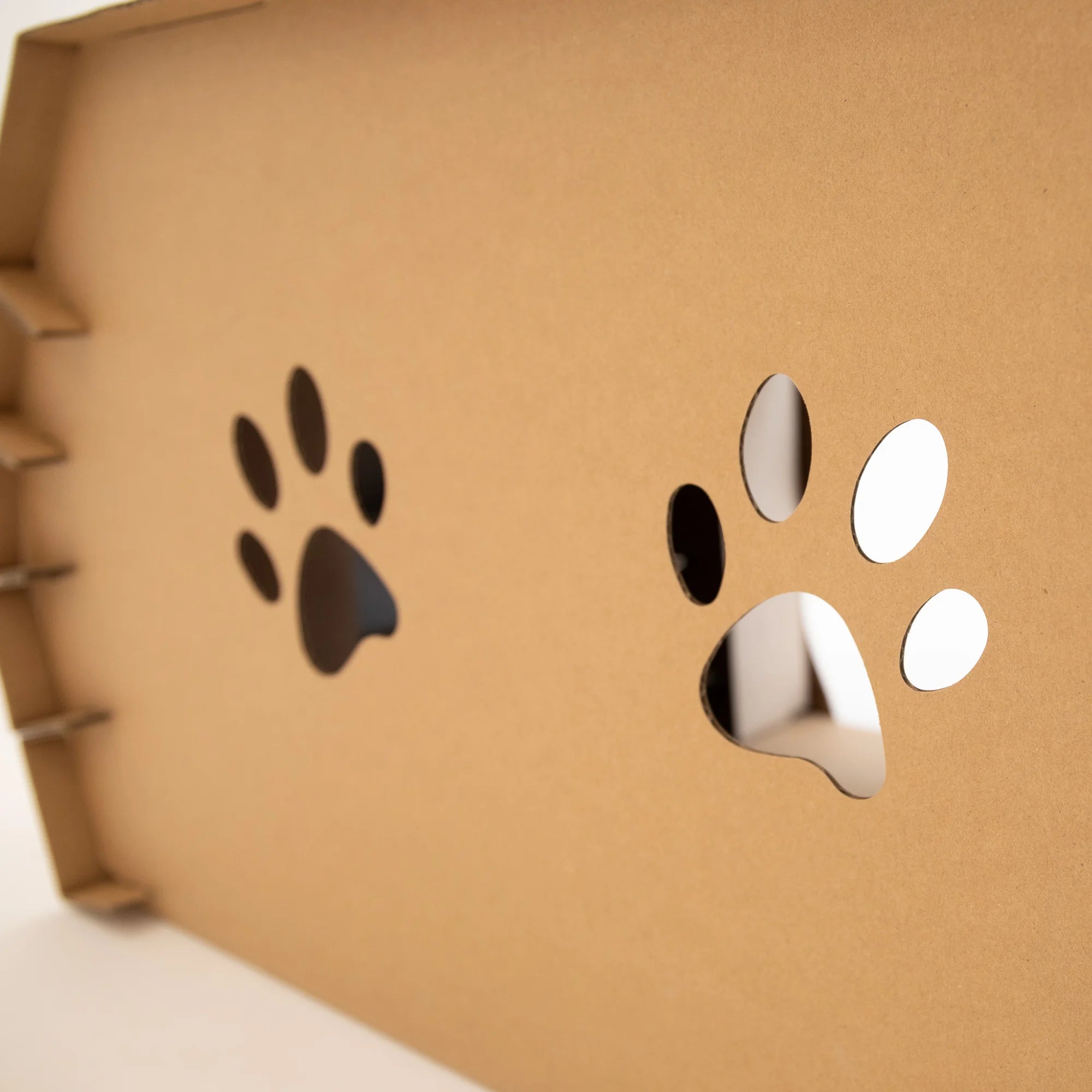 The Carlson Cat Camper and Scratcher is a unique and eco-friendly way to create a play space for your cat or other small animal.
Made of perforated cardboard, the cat camper is an ideal size in comparison to the bulky cat towers and houses.
The sturdy cat camper creates a fun playhouse for cats, rabbits, ferrets, and other small pets. It is easy to assemble, fits into your décor, and is environmentally friendly.
Completely designed of cardboard, this eco-friendly cat camper has a cute cat door and three paw windows. Also included on top is a removable scratcher.
Shop your favorite retailer below:
Product Information
Product Details
Color: Brown
Dimensions: 27" L x 16.5" W x 18" H
Eco-friendly cardboard design
Easy assembly and sturdy construction
Designed with a cat door, cut out windows, and scratching board
An ideal place for small animals to play, rest, or scratch
Model: #1000DS
What's Included in the Box
Main Base (1)
Top Base (1)
Side Supports (2)
Side Connectors (6)
Bottom Connectors (2)
Pad Holder (2)
Scratch Pad (1)
Instruction Manual
The Carlson Cat Camper and Scratcher is backed by a manufacturer's limited 90-day warranty.
Sturdy, Lightweight
The Cat Camper and Scratcher is made with durable perforated cardboard, making it sturdy and safe for your small pet. The connectors fit together like a puzzle to become the perfect space for your small pet to rest, take a nap, or play. Designed to be both lightweight and compact in size, the cat camper can be easily transported from one space in your home to another, unlike heavy cat towers and houses.
Comfortable, Entertaining, Private
The Cat Camper and Scratcher provides both entertainment and privacy for all kinds of small animals. Whether your baby rabbit is resting on their blanket in the cat camper, or your newly adopted cat is playing with the removable scratcher, the cat camper is designed with your pet in mind.