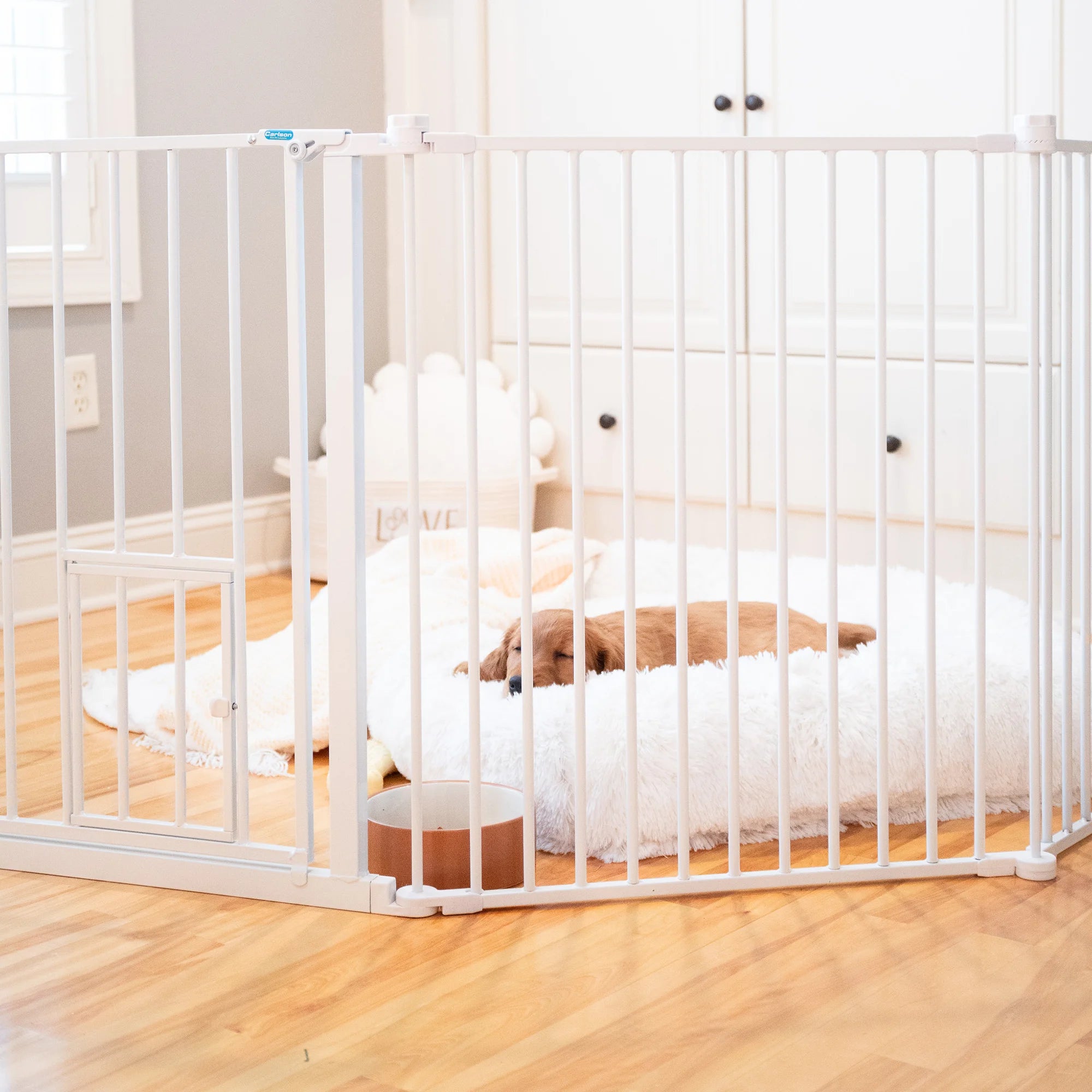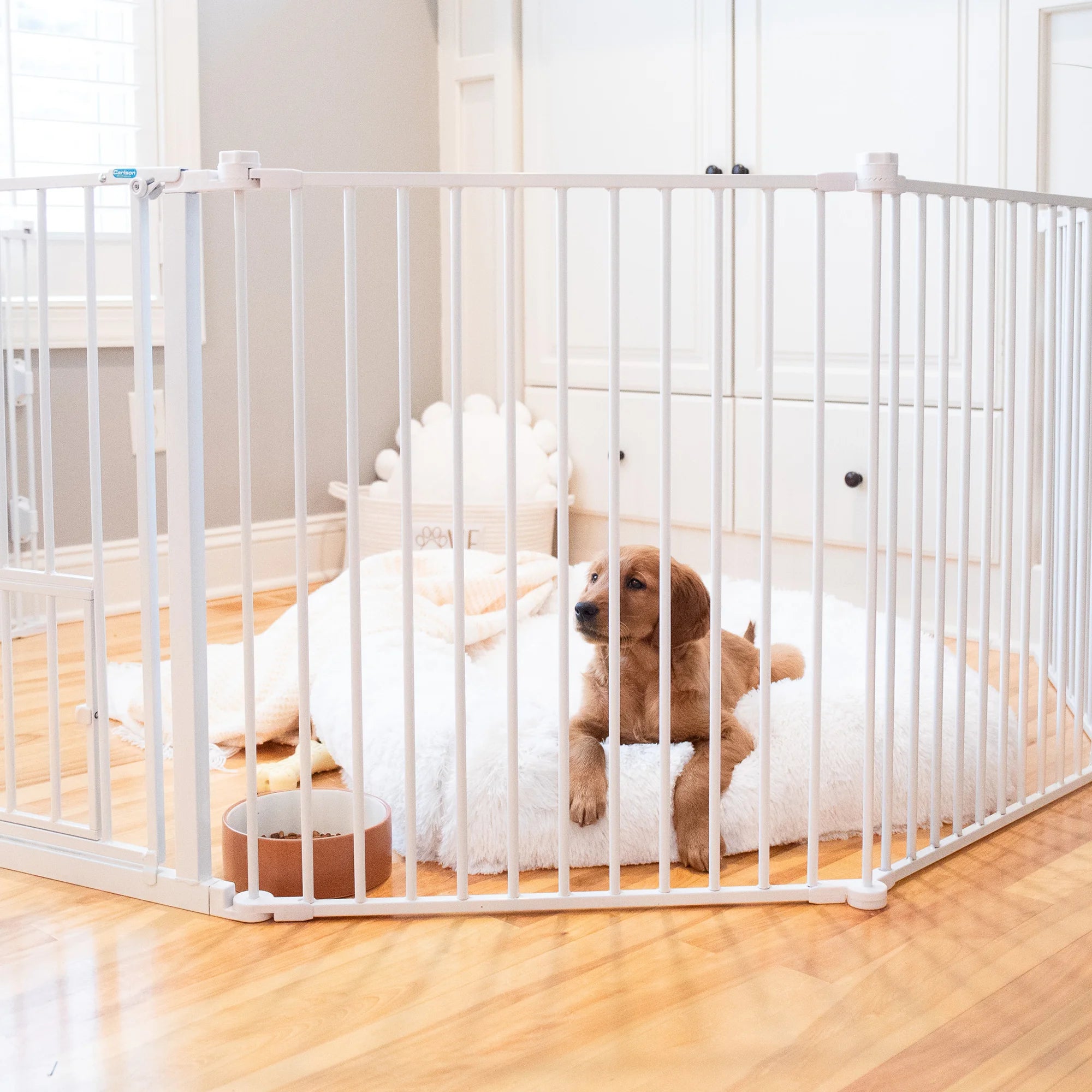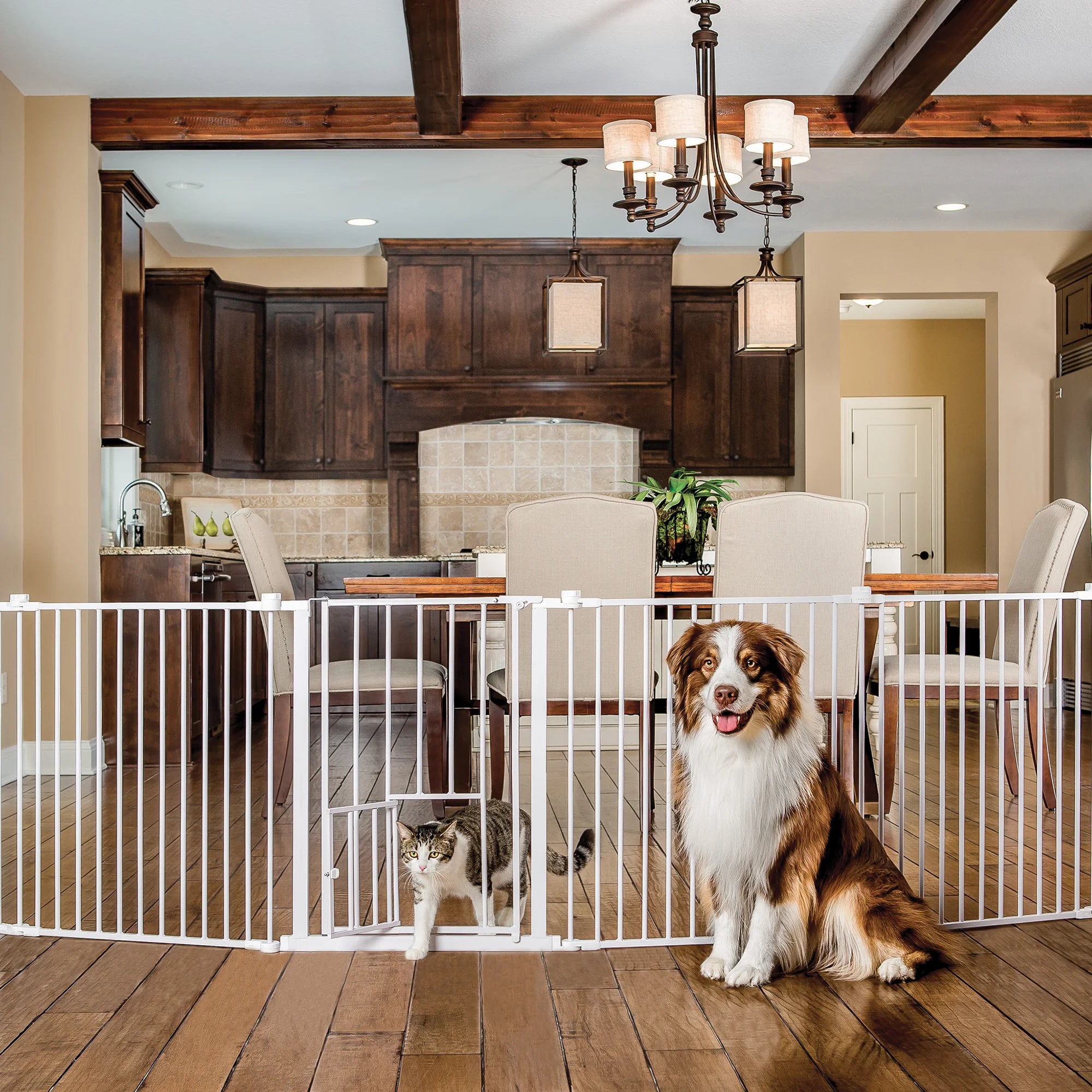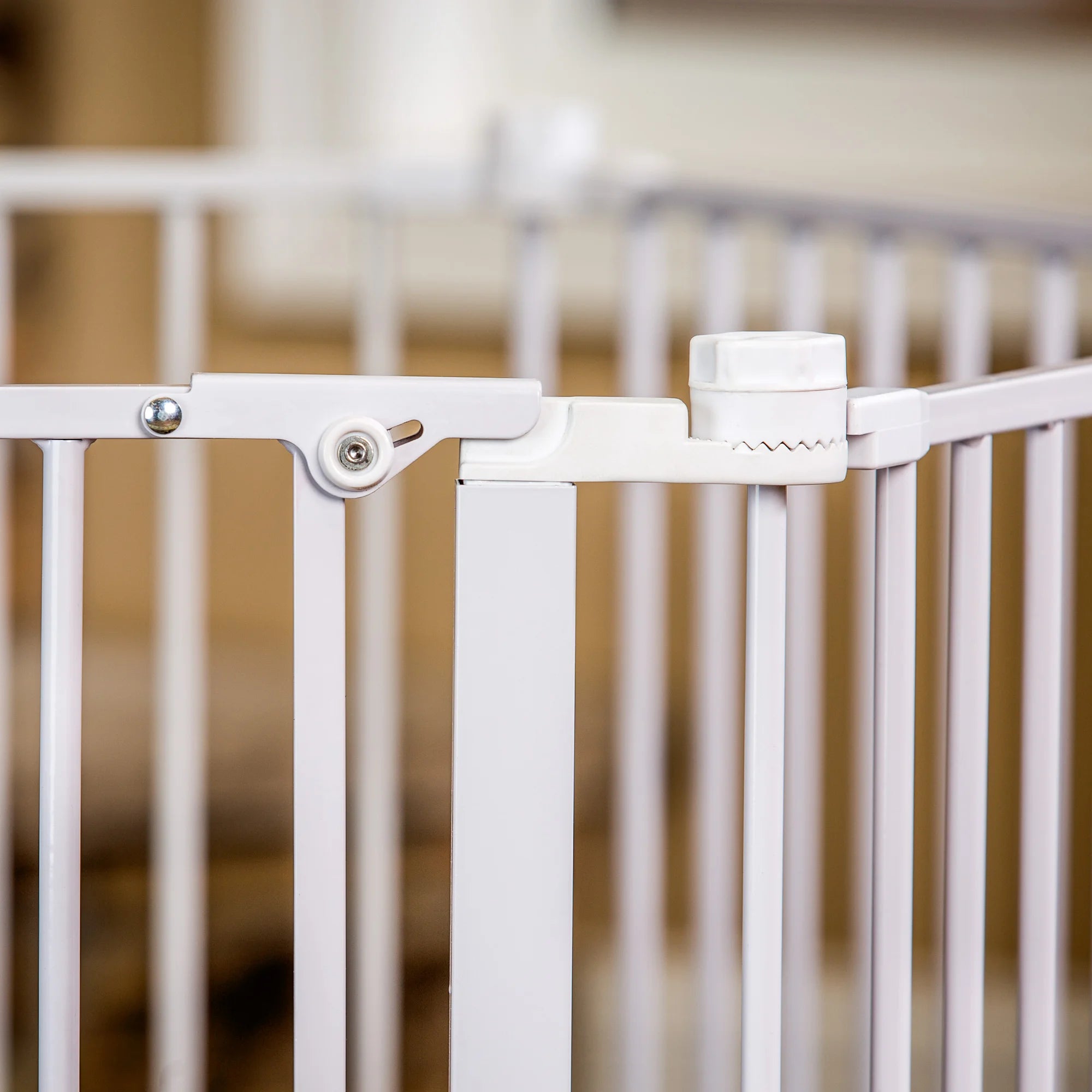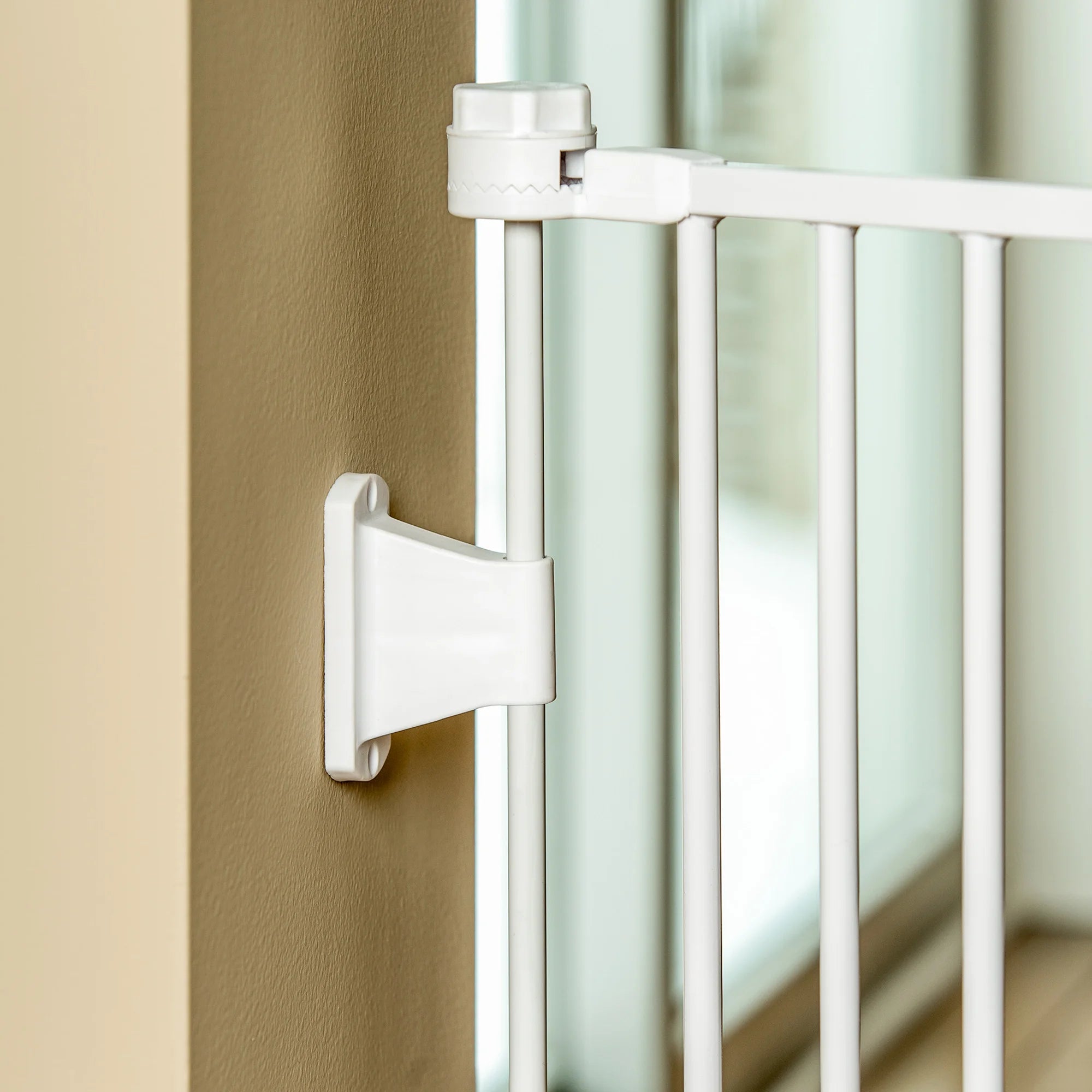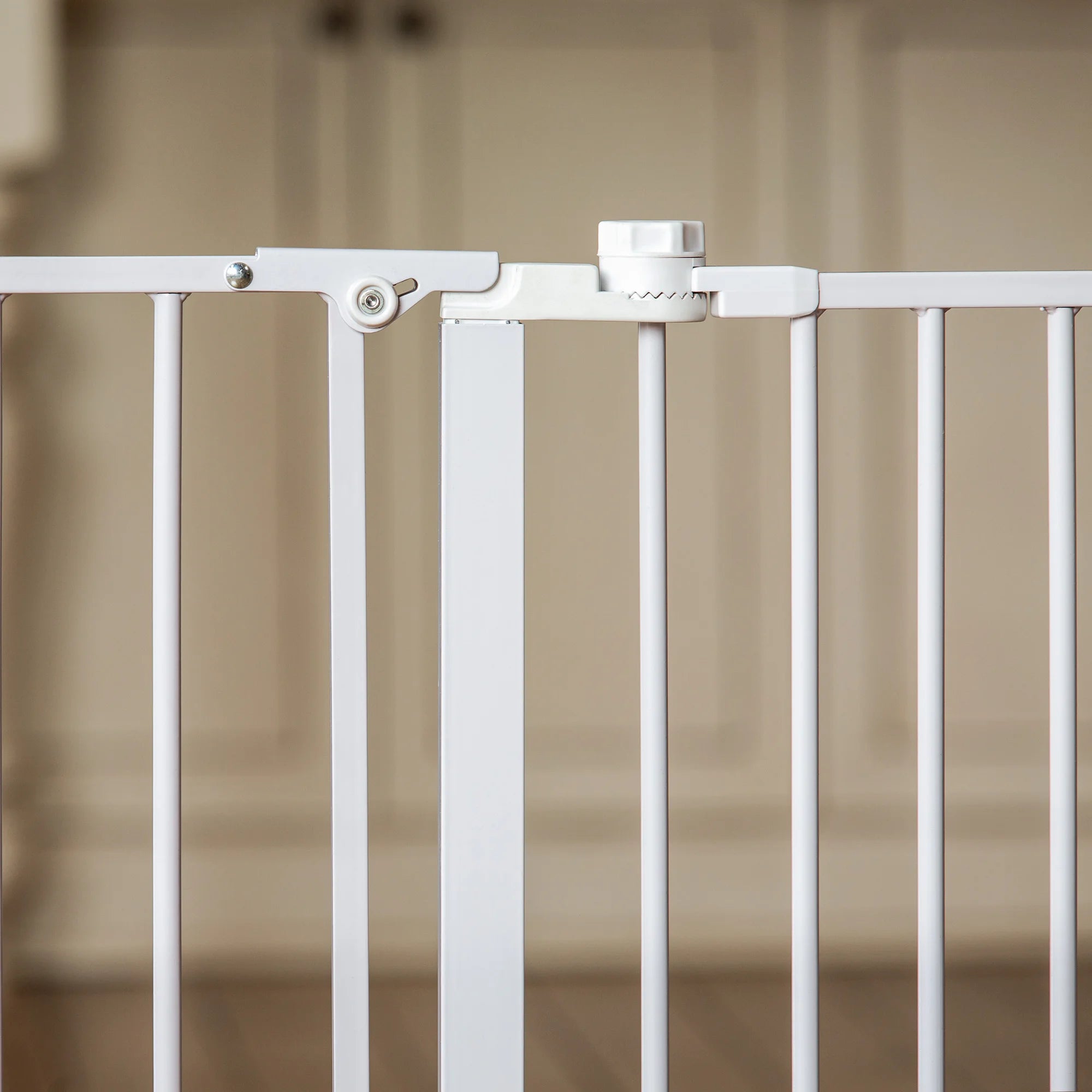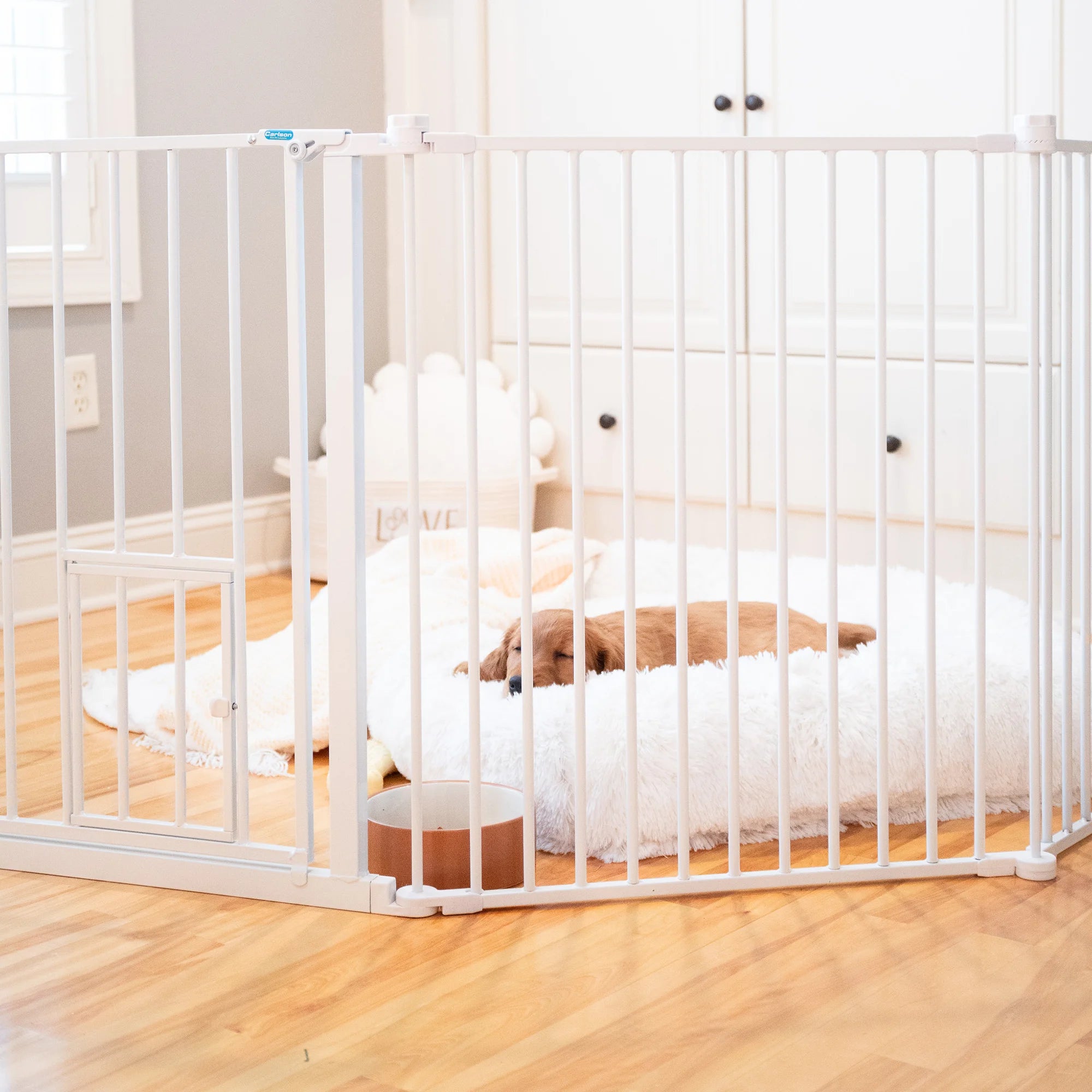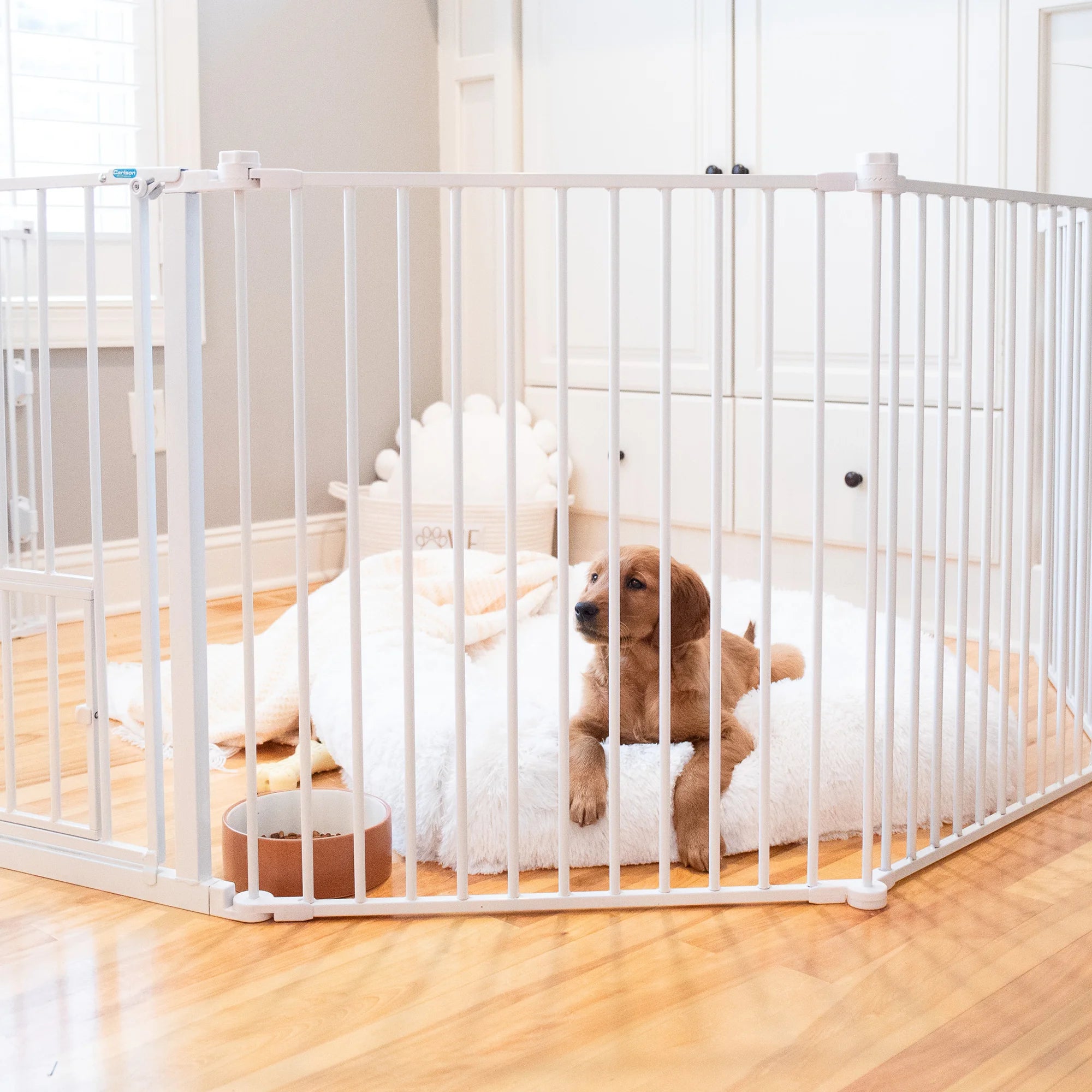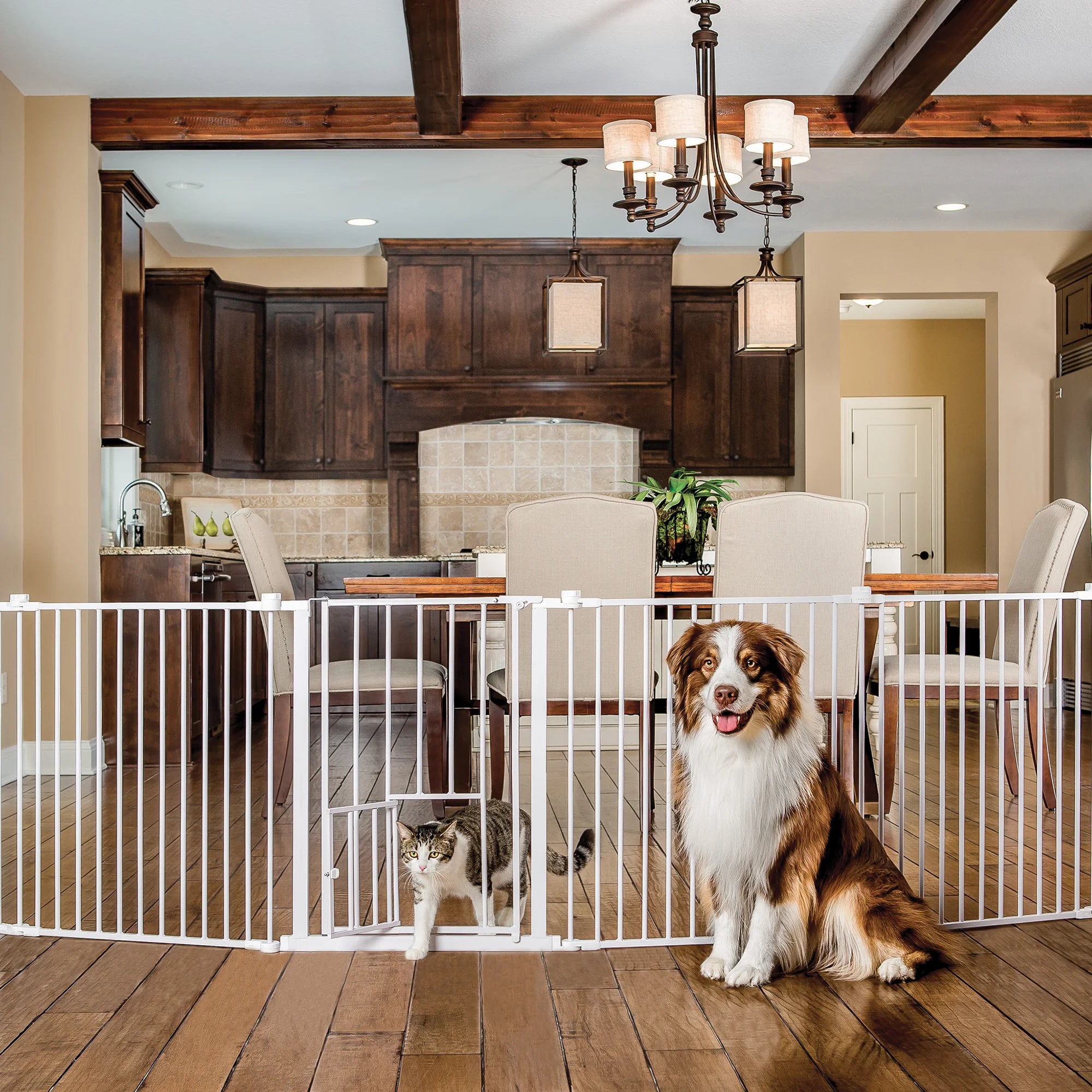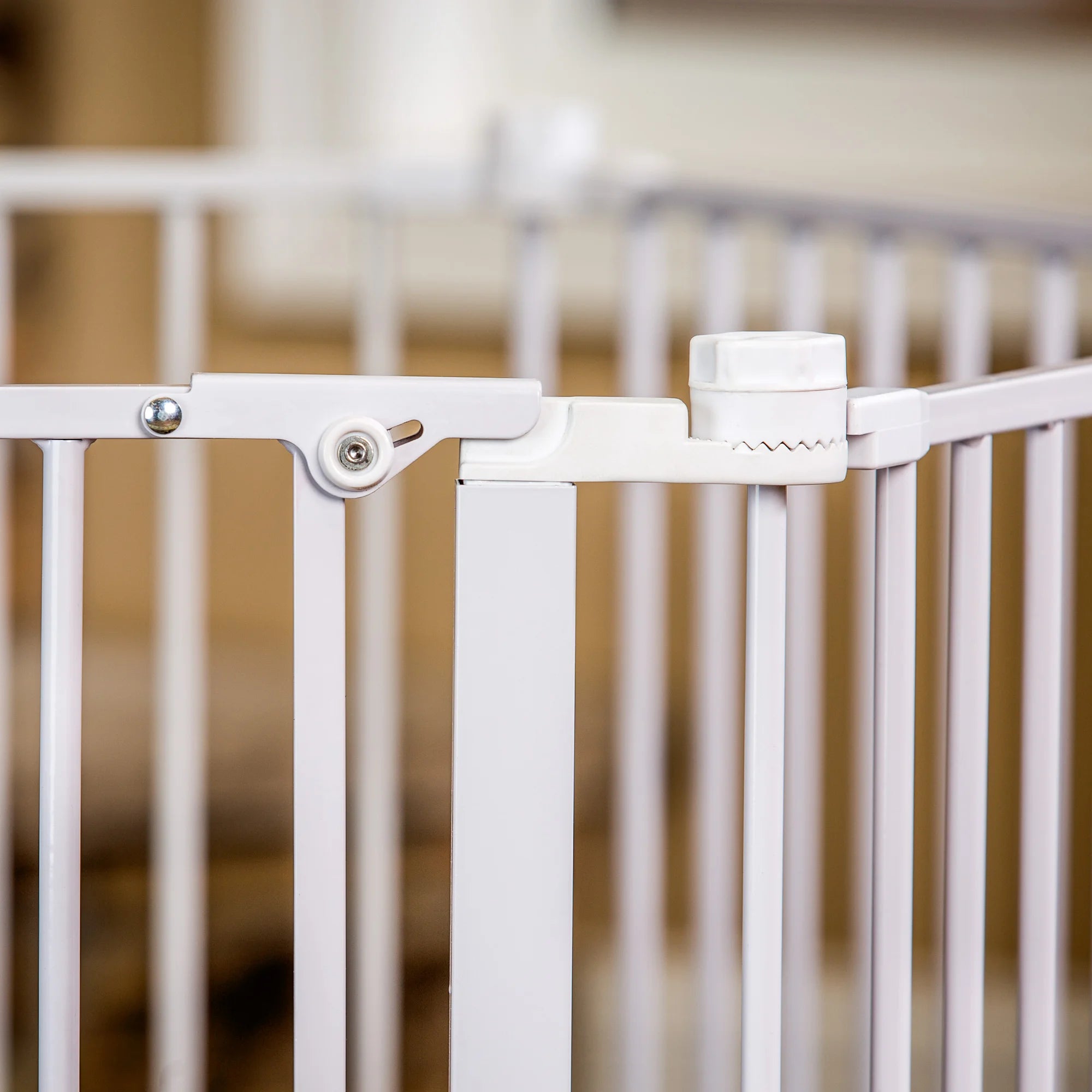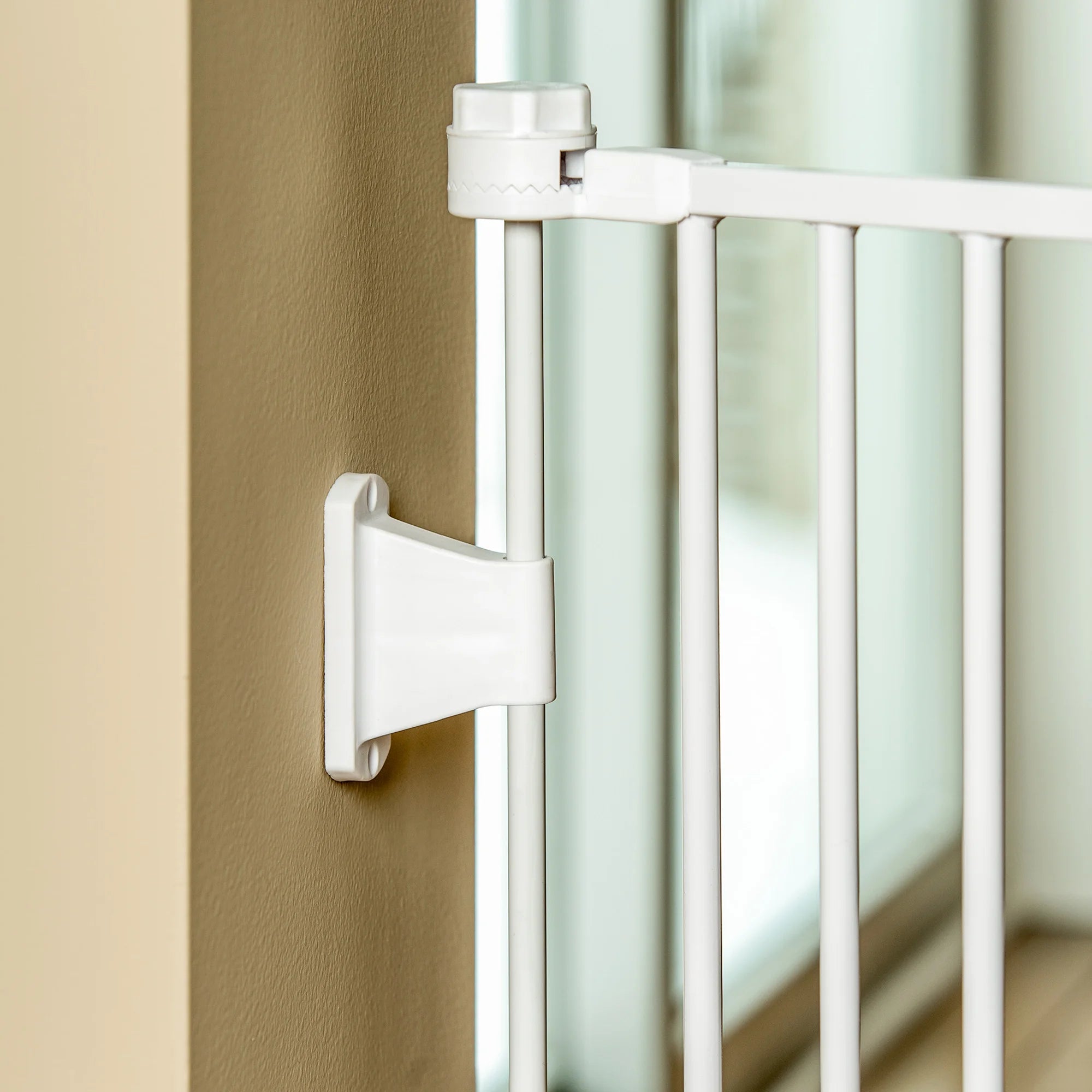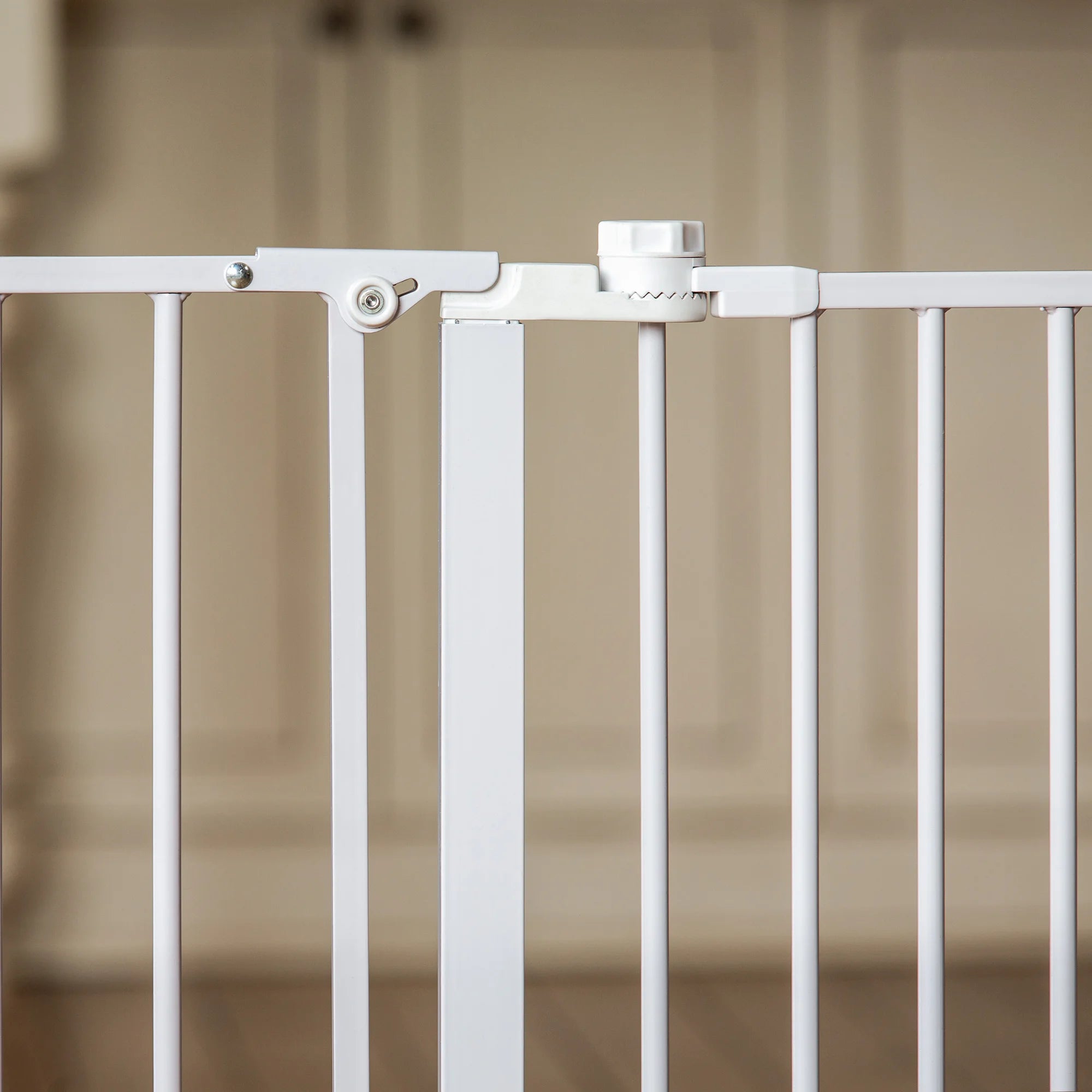 2-in-1 Super Wide Pet Pen & Gate
with Small Pet Door
The versatile Carlson 2-in-1 Super Wide Pet Pen & Gate with Small Pet Door is an essential tool for homes with pets. Perfect for the rambunctious pup or for homes with very wide openings, the all-steel constructed, chew-proof gate and pet pen is a unique way to contain and protect both your pet and home.
Offering an amazing variety of shaping possibilities, the hinged posts on the 2-in-1 Super Wide Pet Pen & Gate are configurable and can fit openings spanning up to 144" wide. For added convenience the gate easily mounts to the wall.
Because the gate covers such a span of space, a door is necessary. Our walk-through door is designed with a double lock lever handle allowing adults to easily pass through. The same convenience is provided to your pet as the gate features a 10" x 7" door letting small animals pass through while keeping everyone else stays out.
Shop your favorite retailer below:
Product Information
Product Details
Color: White

Includes 6 – 24" panels 

Stands 28" tall

Play yard and converts to 144" long gate

Many configurations possible

Easy lever-style handle with sliding release safety lock

Convenient walk through design for adults

10" x 7" pet door for small animals to pass through

Easy set up with accordion style gate

24" Extensions are available 

Sturdy, all metal frame

Model: #2600
What's Included in the Box
One Carlson 2-in-1 Super Wide Pet Pen & Gate with Small Pet Door

Instruction Manual

Eight Screws

Four Wall Mount Brackets
The Carlson 2-in-1 Super Wide Pet Pen & Gate with Small Pet Door is backed by a manufacturer's limited 90-day warranty. Carlson's gates are designed specifically for your pet. Instead of repurposing baby gates, Carlson has created a solution that suits all breeds and lifestyles.
Sturdy Construction, Quick Installation
Featuring a 100% steel frame, the 2-in-1 Super Wide Pet Pen & Gate mixes functionality with convenience. Featuring a 100% steel frame, because setting up your gate can't take all day, we've designed the super pet gate to attach to the wall in minutes.
Including six removable 24" panels arranged in an accordion style shape, the flexible hinged posts allow the gate to configure into a play yard or can span openings up to 144" wide. Yes, you read that right – a gate that can span 12 feet!
If you need to create a larger gate, more 24" extensions (beyond what is included) can be added. Additional extensions are sold separately.
Not only can the gate become a play yard, it can also function as a free standing gate if wall mounting is just not an option. The numerous options for the 2-in-1 Super Wide Pet Pen & Gate include a fireplace barrier, a gate for a super wide space, or a roomy play yard for your pup.
Packable, Portable, Convenient
The walk through design of the super pet gate and yard allows adults to simply pass through the gate without the need to step over it every time.
The 16" door opening provides pass through by simply sliding to release the safety lock and lifting up on the handle. Your small pet is afforded the same convenience as the gate and yard feature a 10" x 7" pet door allowing your small animal to pass through easily.
When you need to take your gate down, the 2-in-1 Super Wide Pet Pen & Gate is lightweight, portable and folds accordion style to stow compactly – making it easy to shove in your closet before guests arrive.
ALL-STEEL CONSTRUCTED

CHEW-PROOF DURABILITY

90-DAY WARRANTY