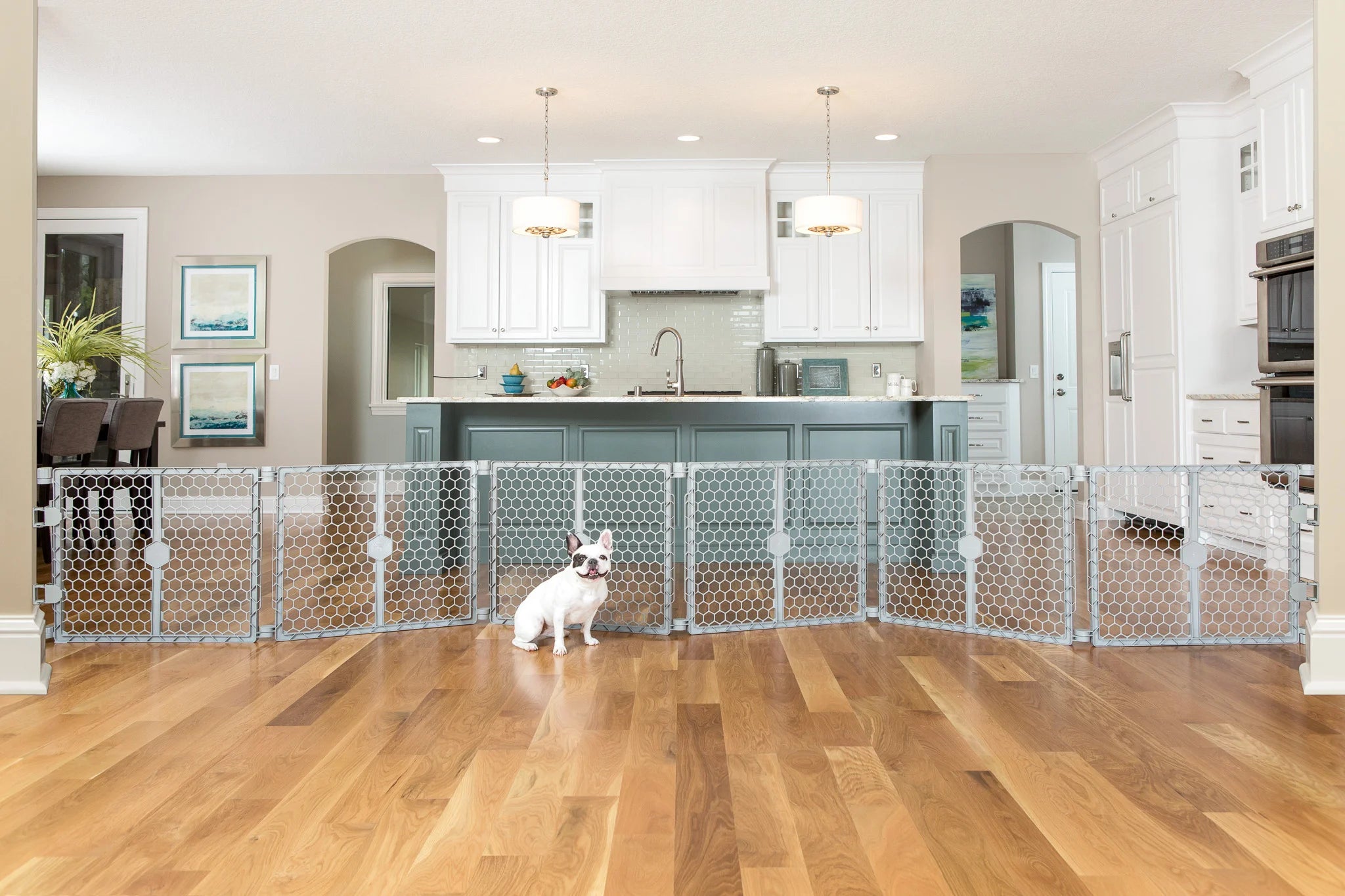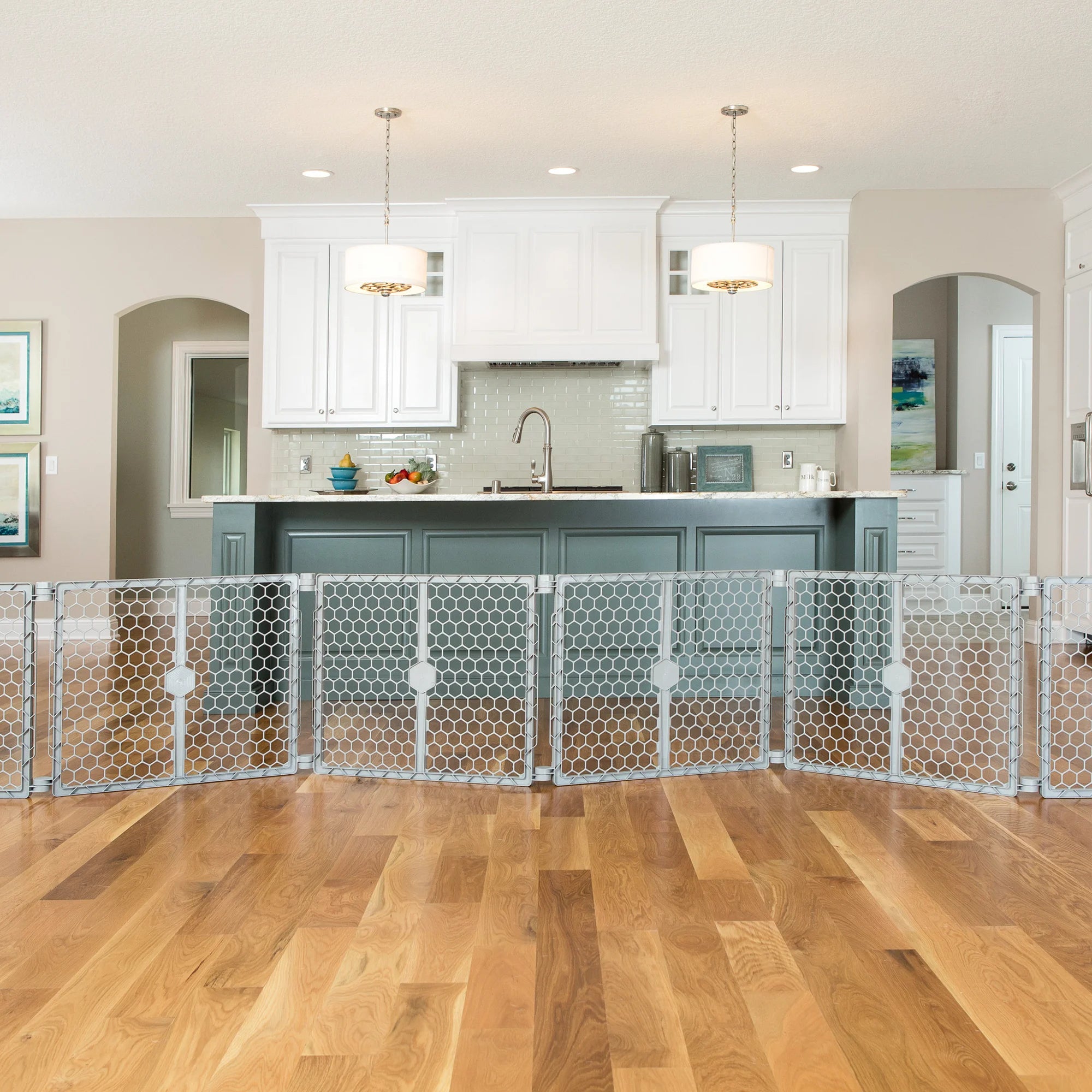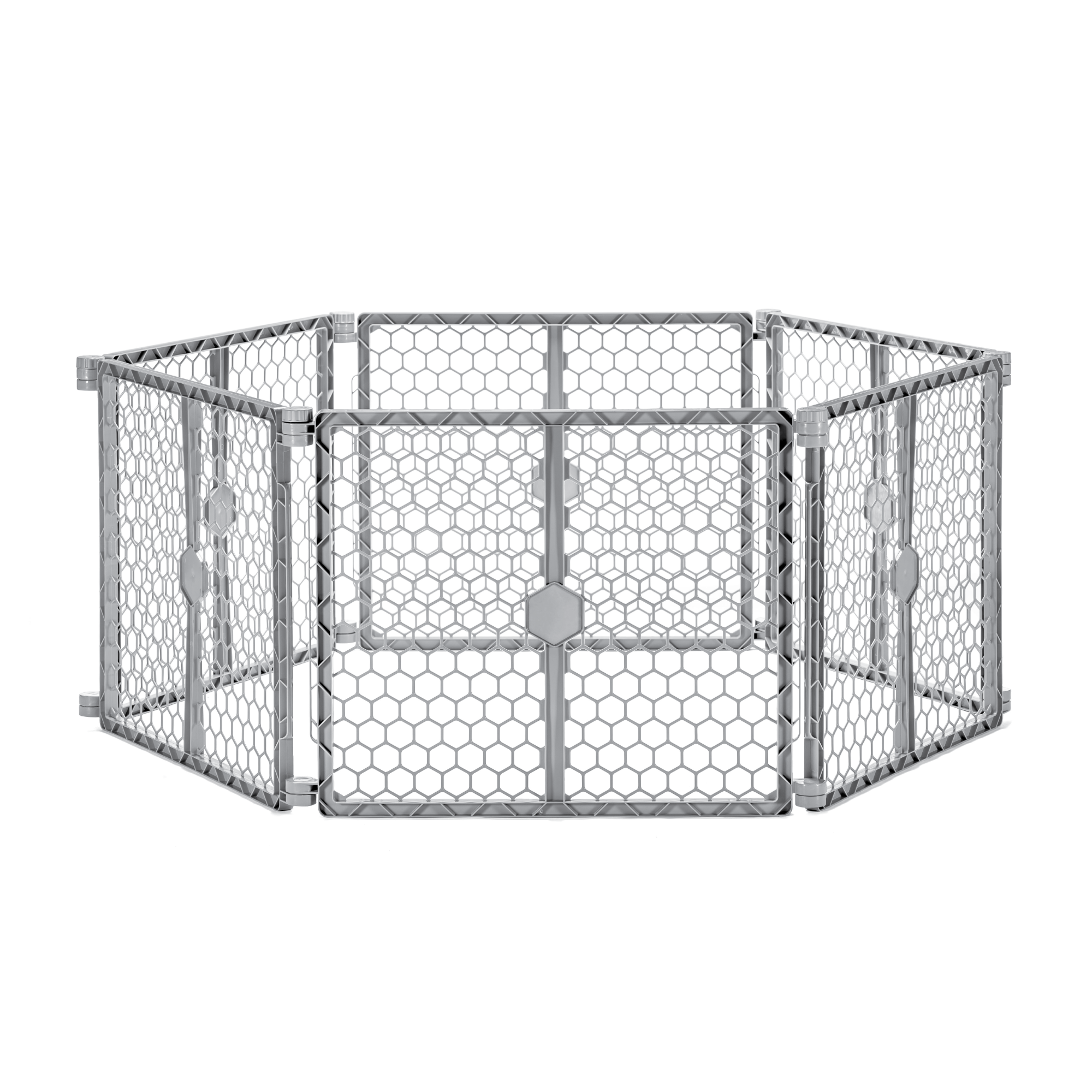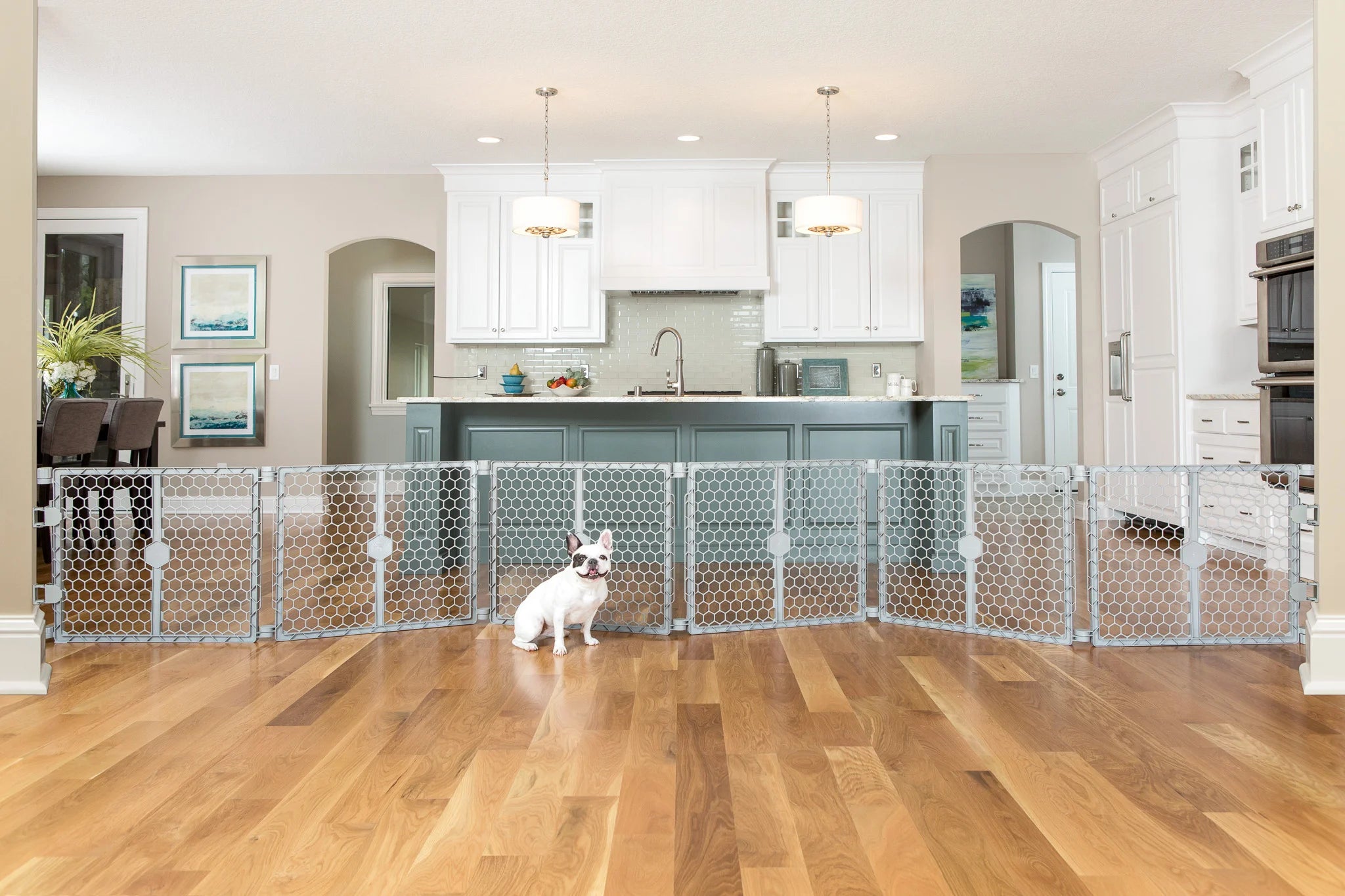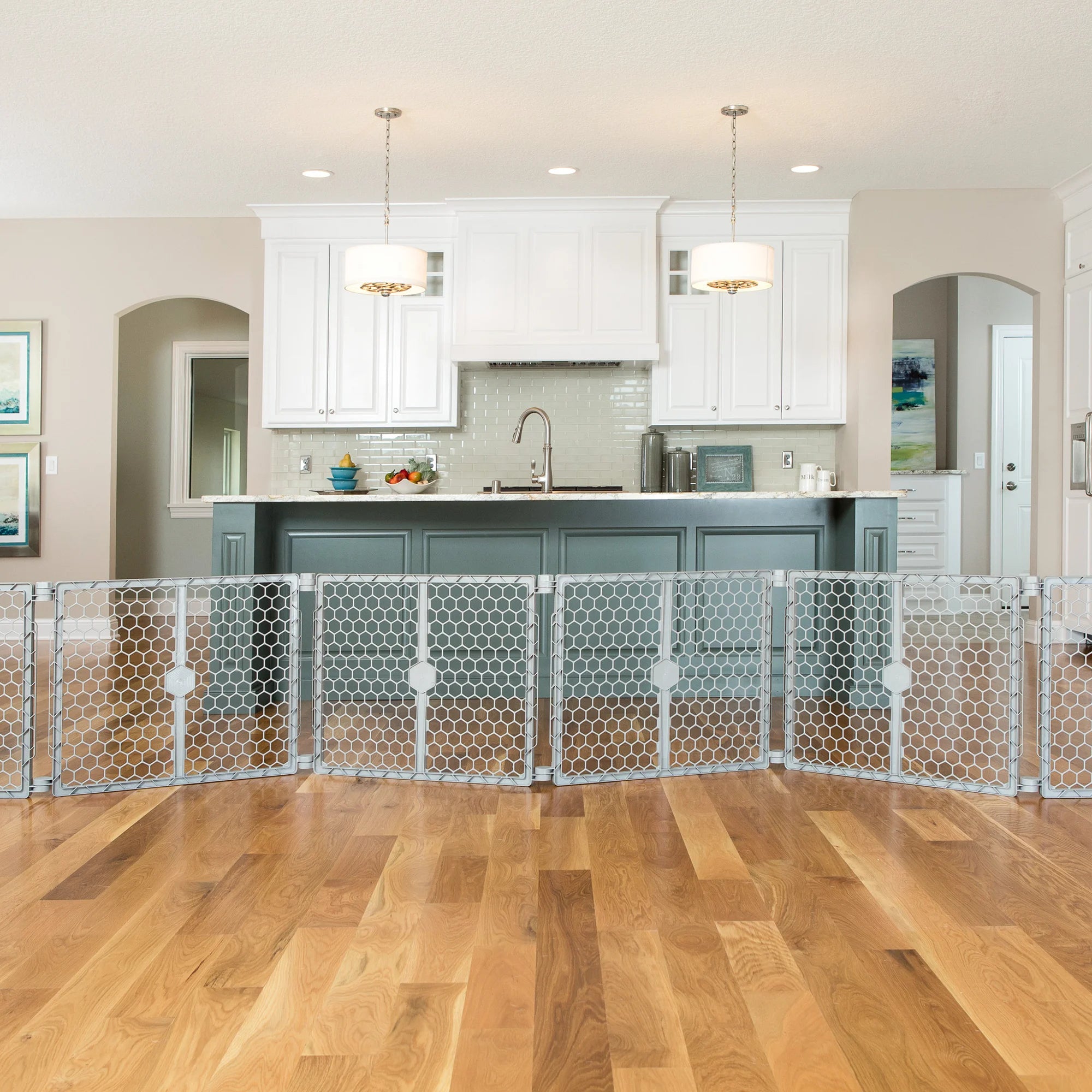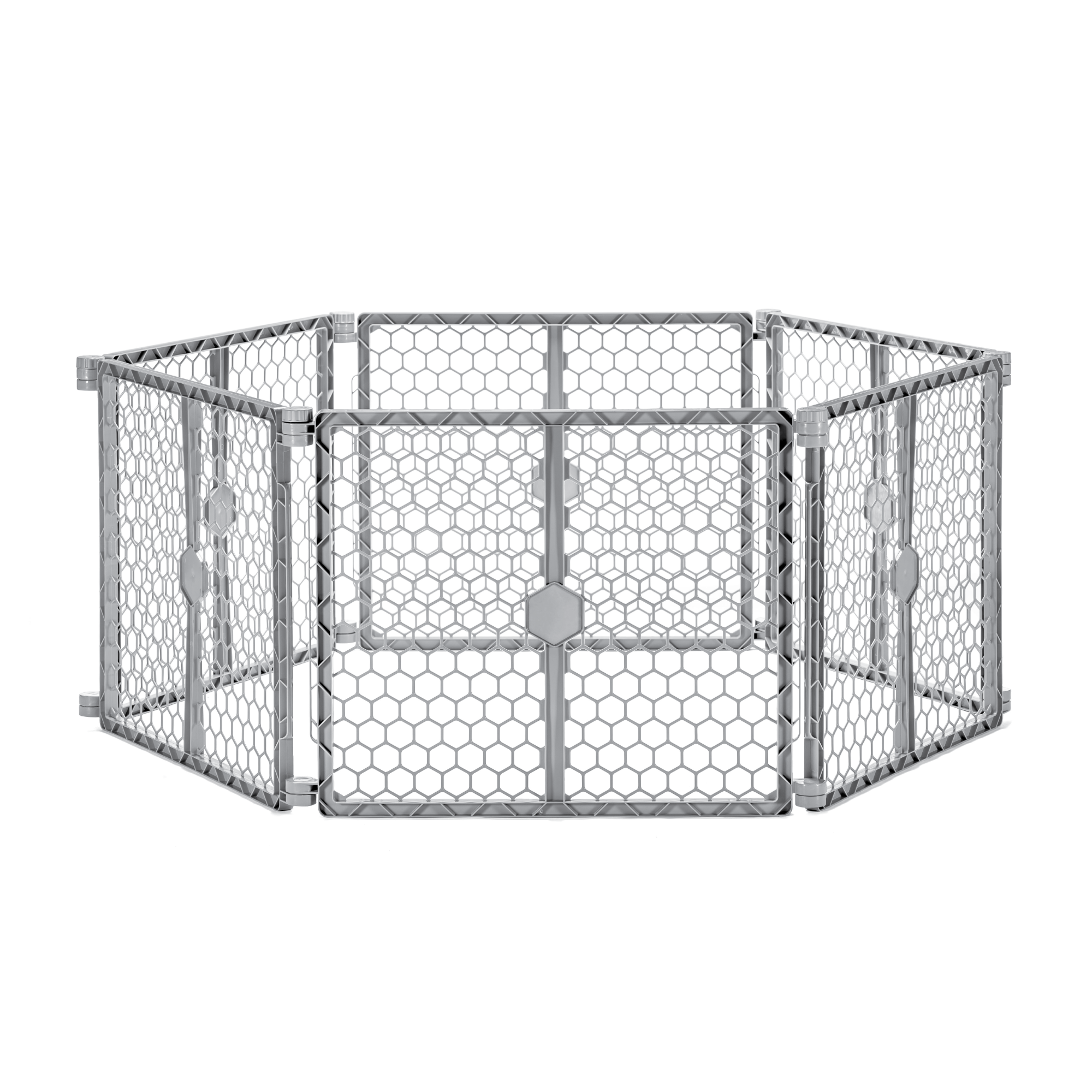 2-in-1 Plastic Gate & Pet Pen
The Carlson 2-in-1 Plastic Gate & Pet Pen offers you numerous gate or play yard configurations to protect your dog.
Made of high-quality plastic, the 6-panel gate expands up to 192" wide and is designed with plastic hinged posts to offer a variety of shaping possibilities. It is ideal for large and angled openings or as a pet pen for your dog.
The gate is equipped with an attachable wall-mounting system, allowing you to create a super wide pet gate. When not being used as a gate, secure the panels into a pet pen by attaching and securing the hinged posts.
Shop your favorite retailer below:
Product Information
Product Details
Color: Gray
Includes six 32" plastic panels, can fit openings from 36" - 192"
Wall mounting brackets add 2" to each side, 4" total
Stands 26" tall
Easy set up and take down with hardware mounts, some assembly required
Can be configured as a pet pen or other uses
Sturdy, high quality plastic
Can be used for medium to large dogs
Model: #2360
What's Included in the Box
One Carlson 2-in-1 Plastic Gate & Pet Pen

Wall Mounting Hardware

Instruction Manual 
The Carlson 2-in-1 Plastic Gate & Pet Pen is backed by a manufacturer's limited 90-day warranty. Carlson's gates are designed specifically for your pet. Instead of repurposing baby gates, Carlson has created a solution that suits all breeds and lifestyles.
Sturdy Construction, Quick Installation
If using this as a gate, installing it to the wall takes just a few minutes. Easily attach the mounting bracket to the plastic gate and then to your wall – it's that simple.
The high-quality 2-in-1 Plastic Gate & Pet Pen includes six removable 32" panels that move and fold in an accordion style system allowing the panels to be arranged and shaped easily.
The turning plastic hinged posts allow the gate to configure into a pet pen or can span openings up to 192" wide. If you need to create a larger gate or pet pen, additional 32" plastic panels can be added and are sold separately.
Packable, Portable, Convenient
Standing 26" tall, it is a great height for keeping your dog contained, while allowing you to still easily step over the gate.
To store, unhook the gate from its wall mounts and fold accordion style. The 2-in-1 Plastic Gate & Pet Pen can be compacted down, making it perfect for easy storage.